How to open Fortnite Cosmic Chests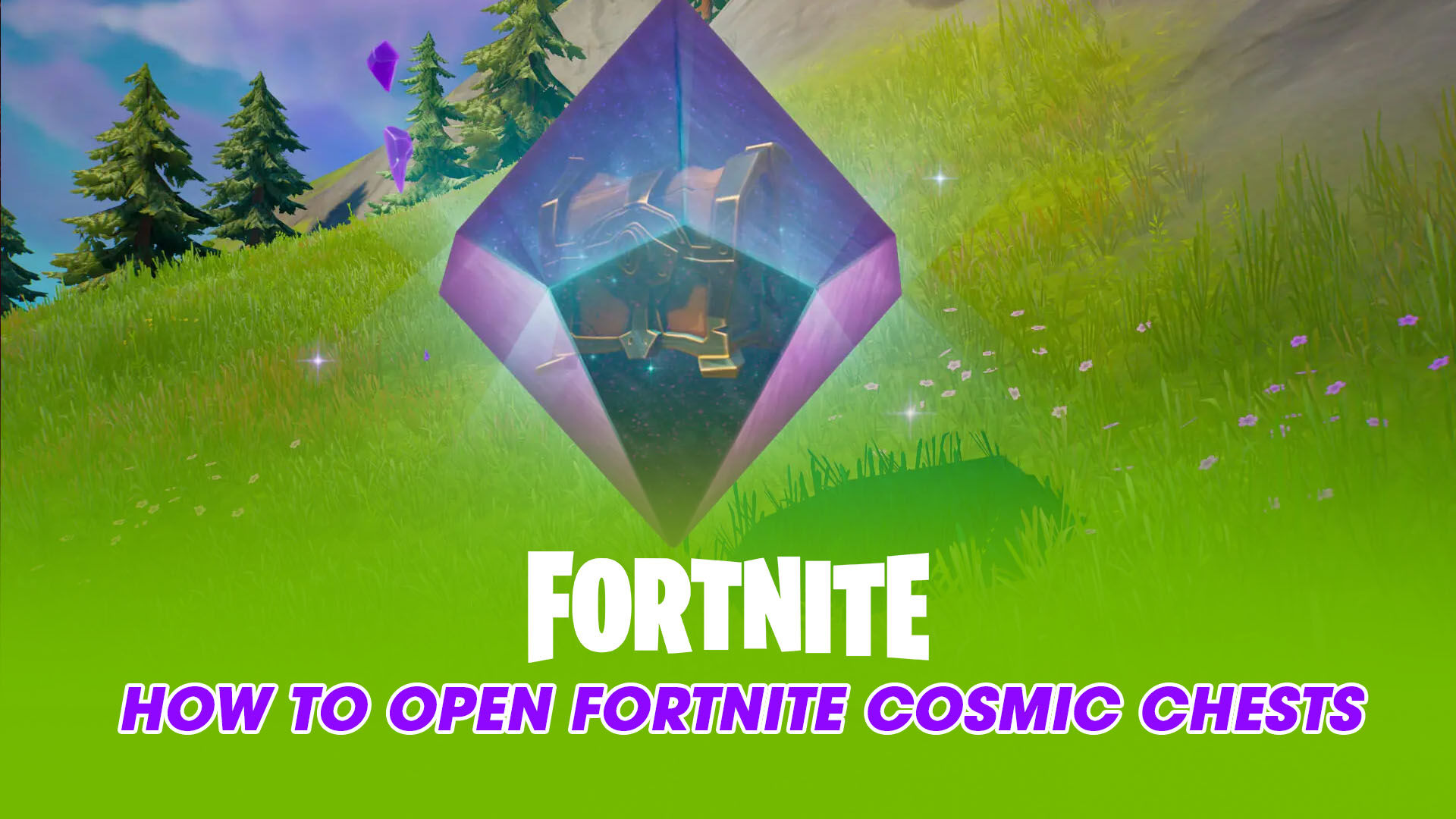 The Cube has been added to the map as part of Fortnite's new season. Cosmic Chests, which expand on the new Fortnite mechanic introduced in the previous season, join the return of Kevin the Cube and the likes of the Carnage skin in Season 8.
Cosmic Chests debuted in Fortnite Season 7, providing players with a new sort of lootable chest to hunt out around the battlefield. Players had to work together to open them in that season, and the same is true in Season 8.
How to open Fortnite Cosmic Chests
This chest type is only encountered in Duos, Squads, and Trios in Season 8, and it expands on the previous chests in the game. Cosmic chests can only be opened when the entire squad is present.
It's quite simple to open a Cosmic Chest, but it does take some time:
With your team members in tow, locate a Cosmic Chest.
Light beams will attach themselves to one or more members of your party once you arrive.
Any player wielding the light beam must attack one of the crystal's markings.
Rinse and repeat until your chest is completely open!
What Contents can you expect from the Fortnite Cosmic Chests?
Cosmic Chests will spawn a new resource called Rainbow Ink, according to leaker HYPEX. Each week, a maximum of 250 coins can be collected from the chest, which will be used to unlock all of Toona Fish's varied forms.
Finding and properly opening one of these chests will net you some fantastic gifts that you can use to customise your own Toona Fish skin.