How to Create a Business That Runs Itself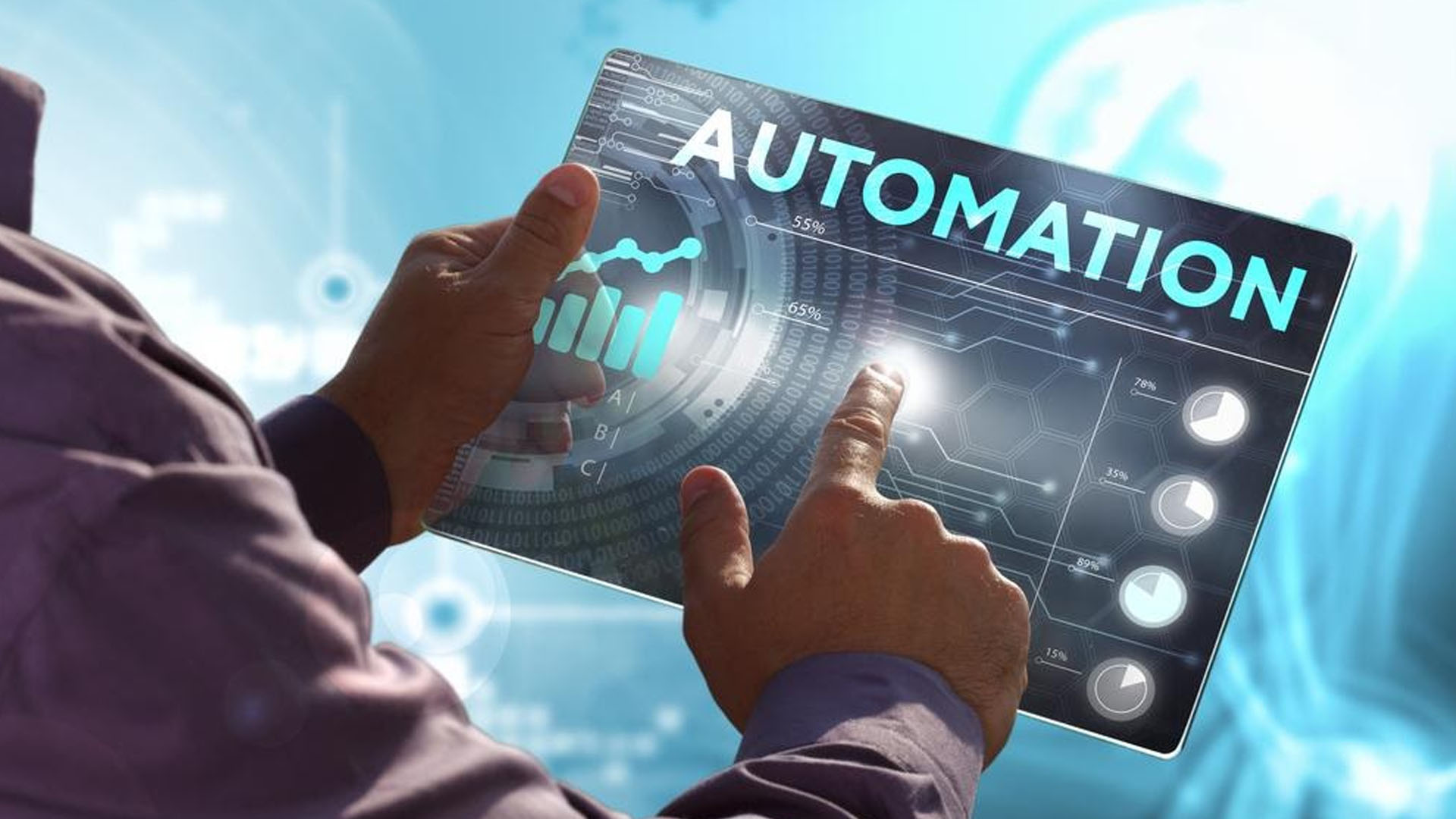 Many people dream of owning "businesses that work for them" and not vice versa. You want a business that allows you to go on vacation, spend enough time with your family, and try other ventures without worrying if it's doing okay. And yes, it's possible to have such a business. While you'll need some leadership competencies, it's also important to start the right business. Use these tips to create a business that rakes in huge profits with minimal input from you.
1. Take Advantage of Technology
Technology can help minimize the number of employees you hire. It also reduces the risk of human error and speeds up operations. For instance, you can automate repetitive processes like customer support and data entry.
Investing in technology such as accounting software or Customer Relation Management software will make your business slowly start running itself. You can also automate marketing processes–like email marketing and social media marketing. When you automate business operations, you won't have to check on things every single day. However, you may need a few personnel to take care of things that can't be automated.
Automation software costs money, but the good thing is small businesses have access to many financing opportunities. You can get a small business loan, a bank loan, or get a quick title loan by typing "fast cash now" on your preferred browser.
2. Focus on High-Value Customers
Offering quality services to a wide range of customers can be difficult. It's even more challenging when you're offering different services. The earlier you realize each customer is different, the easier it will be to pick and retain the best.
It's easier to satisfy and create memorable experiences for similar customers than for many different ones. A small group of high-value customers is more manageable–even when you're offering multiple services. Identify your high-value customers and customize your marketing schemes for them. Keep them happy and increase your profit margins.
3. Hire Your Successor
If you want your business to run itself, hire someone to take your place. But remember that picking a successor requires proper planning and should not be rushed. Find a business mentor or create an advisory panel to help you make crucial succession decisions. Your advisors should help you answer questions such as:
When will the successor take over? In one, two, or three years?
What technical competencies are vital to the position?
Will the successor come from within the company or from outside?
What leadership qualities should they have?
4. Empower Your Staff
For your business to run itself, your presence shouldn't be felt. Things should run smoothly when you're there or not there. Create a work environment that promotes employee growth. These will be the best people to take over your throne when you finally decide to leave. Train the most capable individuals to perform some of your duties and monitor their performance.
You can encourage them to take courses and learn skills that align with company goals. If you intend to pick a successor from within the company, start assigning them micro managerial tasks and show them how to run things. Also, make sure they share your company vision.
MAYA ANGELOU FIRST BLACK WOMAN ON QUARTER
MAYA ANGELOU FIRST BLACK WOMAN ON QUARTER
The US Mint's Maya Angelou quarters are officially available.
The U.S. Mint revealed last year that Dr. Maya Angelou will be the first woman to appear on an American Women Quarter Program. The proposal was introduced by Senators Deb Fischer and Catherine Cortez Masto in 2020. The US Mint has already began releasing the first quarters honouring the legendary poet Maya Angelou.
"These past 100 years of suffrage would not have been possible without the work of so many courageous women, whose efforts paved the way for many more to make crucial contributions to the history of the United States," Fischer and Cortez Masto earlier told reporters.
The quarter depicts Angelou in front of a soaring bird and a rising sun, as seen in her 1969 autobiography, "I Know Why the Caged Bird Sings."
Over the next four years, the initiative will produce 20 quarters honouring influential women in American history. While George Washington's visage will stay on the coin's head side, the tail side will feature notable women.
Senator Cortez Masto thinks Angelou is the best candidate for the first coin.
"This coin will ensure generations of Americans learn about Maya Angelou's books and poetry," she stated in a statement.
On the coin will be Sally Ride, the first female astronaut, Wilma Mankiller, the first female main chief of the Cherokee Nation, Nina Otero-Warren, a prominent figure in the New Mexico suffrage campaign, and Anna May Wong, the first Chinese American Hollywood celebrity.
"Each time we redesign our currency, we have the chance to say something about our country," said Janet Yellen, the first female Treasury Secretary.
I'm happy that these coins honour some of America's most extraordinary women, including Maya Angelou.
No Credit Vs. Bad Credit: What's The Difference?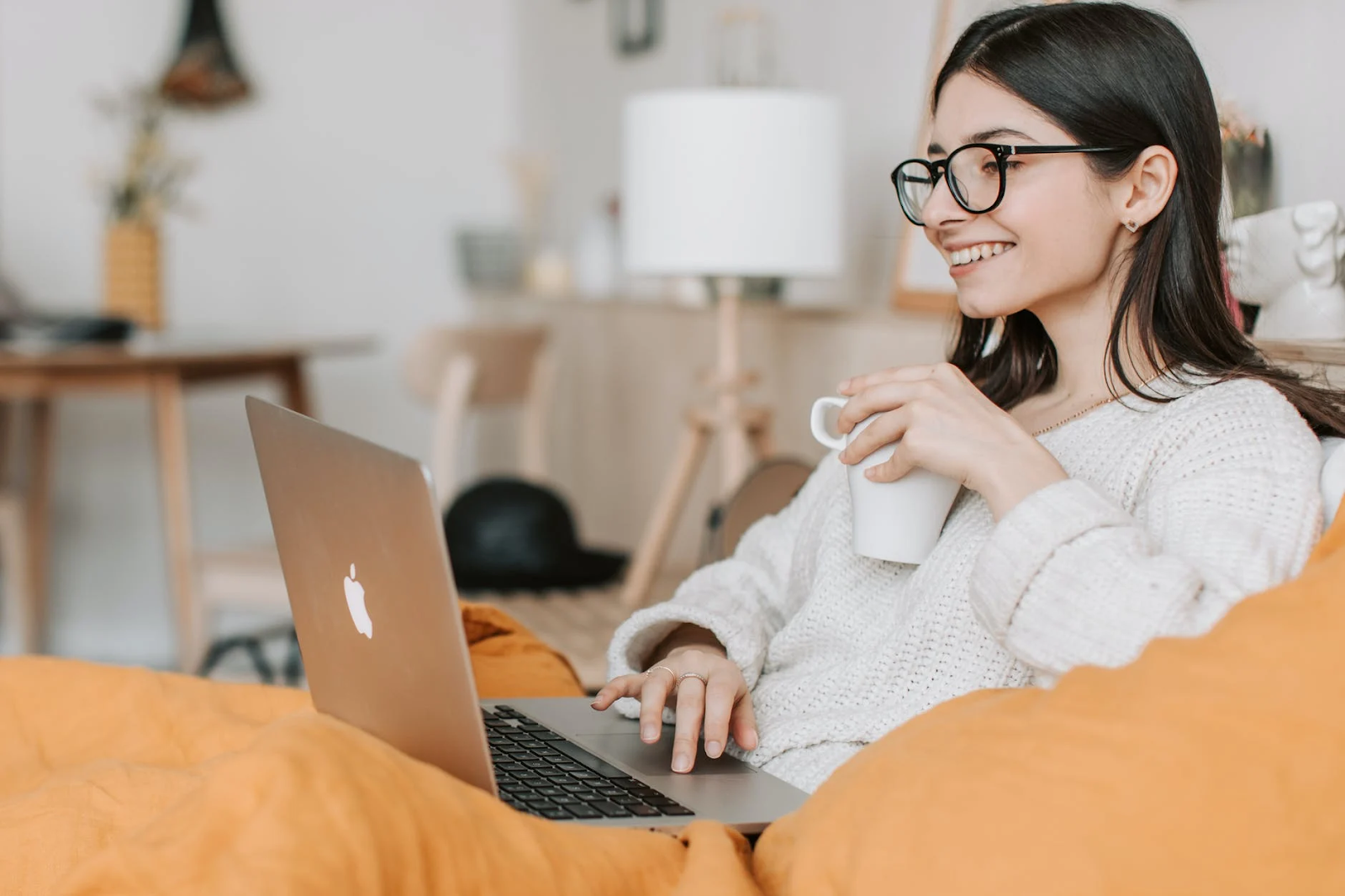 No credit and bad credit both sound similar enough. Many people get confused and use them interchangeably. However, the two terms are not the same. Still, having no credit or poor credit can make it hard to qualify for a loan.
Lenders may see you as a risky borrower, offering unfavorable terms and rates. Fortunately, both situations are fixable and redeemable. You can indeed bounce back from having no credit or bad credit.
But it's crucial to know the difference between these two situations because the proper way to build your credit depends on whether you have bad credit or no credit history.
What Does It Mean to Have Bad Credit?
Bad credit can stand between you and the loan you want. It can occur when you have derogatory marks in your credit report, including bankruptcy, late payments, charge-offs, and more. You may find it hard to get approved for a loan at a competitive interest rate, though bad credit loan options are available today.
How long it takes to bounce back from bad credit relies upon the marks on your credit report. In general, accounts sent to collection agencies, bankruptcy, and late payments stay on your credit report for up to seven years. But the impact of these marks on your score decreases in the long run.
What Does It Mean to Have No Credit?
If you have no credit, you don't have a credit history. It could be because you've never taken out a loan or a credit card. A lack of credit history means you won't be able to meet the minimum requirements for a credit score. And without it, you may find it harder to get approved for a loan or credit card.
While this is a typical problem for young people, it also affects other individuals, such as new immigrants. When you don't have credit, borrowing money is difficult because creditors can't predict how likely you will pay bills on time when your credit history isn't established.
How to Rebuild A Poor Credit Score
A poor credit score can be a hurdle while getting access to loans, mortgages, and other forms of financing. If you're looking to rebuild your credit score, below are a few tips that can help:
1. Make sure you're paying your bills promptly because it's the most important thing you can do to improve your credit score.
2. Try to keep your credit utilization ratio low. It means using less than 30% of your available credit at any given time.
3. Don't apply for too many loans or credit cards at once because it can negatively impact your credit score.
4. Monitor your credit report now and then. Make sure to dispute any errors you find.
5. Get a secured credit card. It requires a cash deposit, which serves as collateral if you default on your payments.
Rebuilding your credit score takes time and effort, but following these tips will help you on your way. By following these tips and strategies, you can rebuild a poor credit score over time!
How to Build Credit from Scratch
Knowing where to start if you're building your credit from scratch can be challenging. Here are a few tips to help you get started:
Get a credit card. One of the best ways to start building your credit is by getting a credit card. Make sure you read the terms and conditions carefully before applying and be sure only to use the card for emergencies.
Pay your bills on time. Paying your bills on time is one of the best ways to build your credit. If you can't pay your bills in full, try to make the minimum payment, at least.
Keep your credit utilization low. Another critical factor of credit scores is credit utilization – the percentage of your available credit that you use. Try to keep it below 30% at all times and under 15% if possible.
Building credit can be a slow process, but following these tips will help you get started, and soon you'll be on your way to good credit history in no time.
Bottom Line
When you're working to establish or rebuild your credit, it's easy to become frustrated. You might feel like you're doing everything right, but your credit score still isn't budging.
But don't give up! With a bit of patience and perseverance, you can boost your score, allowing you to get access to the funding you need in the future. As long as you keep practicing good, positive credit habits, you can start to reap the perks of your hard work little by little.
4 Ways to Enhance Your Customer Service Standards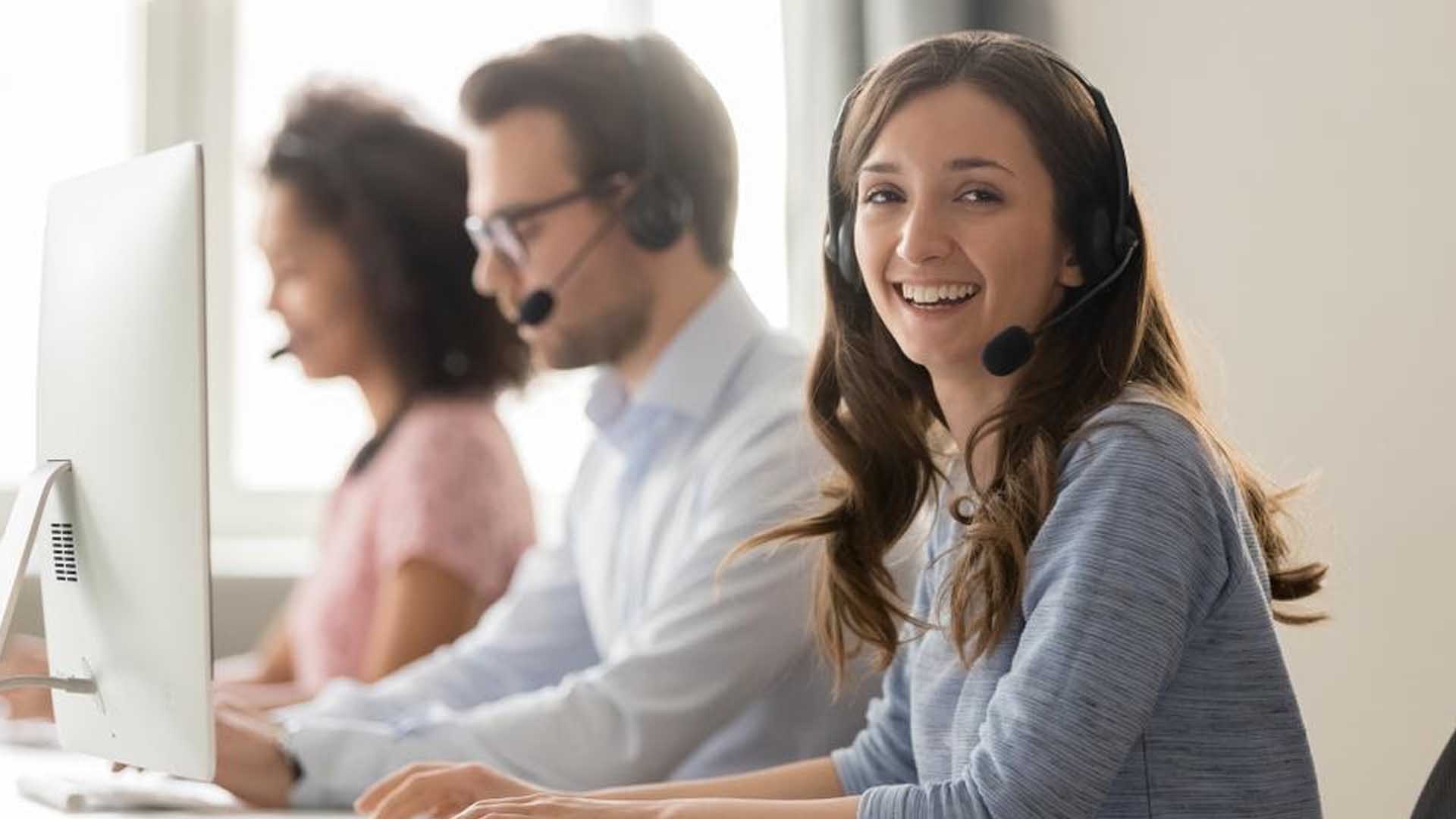 77% of customers are likely to recommend your company if they have a positive experience. Gone are the days when consumers bought a product or service simply because they saw an ad. More people are now making purchase decisions based on the experience or interaction they've had with a company. No matter how talented your sales team is or how exceptional your products are, consumers are more likely to remember their interaction with your company.
A past study predicted that by 2020, 86% of customers would spend more for a better experience. Customers are the heart of your business, that's why it's important to make them happy with great products and exceptional service. If you want your customers to be loyal, use these four effective tips.
Enhance Your Customer Service
Excellent customer service can triple your business' growth even when you have no new products. It turns customers into brand ambassadors who become loyal and grow your brand. A customer's experience is determined by the quality of support they receive. No software can compensate for a lack of skills.
Hire professionals with the right skills and train them so they can remain relevant in an ever-changing industry. A good customer service rep must deeply understand your products and services, have superb communication skills, patience, and empathy. Train your team to handle all kinds of customers professionally.
Streamline Customer Service with Automation
It's become the norm for consumers to expect instant responses. Constantly innovate your customer service delivery to provide a faster, comprehensive, and more seamless customer experience. For example, companies can use a Gmail support ticket system to automate and streamline customer responses.
While some customers prefer speaking to a person, others don't mind chatbots. Use help desk software to offer a personalized experience and to resolve routine issues. You will drive productivity, cross-sell products, and scale your business. The information the software collects will also help your customer service agents to resolve issues faster.
Monitor Customer Service Experience
89% of customers would like to provide feedback on their customer service experience. To provide great customer service, you need to understand customers' needs, experiences, and pain points. If you're unsure how skilled your customer service team is, ask your customers about their experiences through questionnaires or polls.
Great customer service means carefully listening and acting on your customers' needs and desires. Gather feedback from customers to establish trust and to make them feel you value them and care about their concerns. Constantly seek opportunities to improve your customer service.
Provide an Omni-Channel Experience
Use different channels to provide the experiences your customers are looking for. Today's consumers communicate with organizations through social media, phone, email, text, and in person. Boost your brand's reputation and make it easier for customers to connect with you on any platform by providing a consistent experience across all channels.
You can use mobile to provide customer support services to people on the go. Customize your customer service system to provide a great mobile experience. Use social media to connect with customers and offer effective solutions to their queries and complaints.
There's always room for improvement in customer service, even if you have great customer reviews. Customer expectations are always rising, so every business should prioritize customer service. Review your service delivery and determine where you can improve. Great customer service can help you make customers loyal, improve brand awareness, drive sales, and attract new customers.