Heatwave melts 20% of an Antarctic island's snow in only 9 days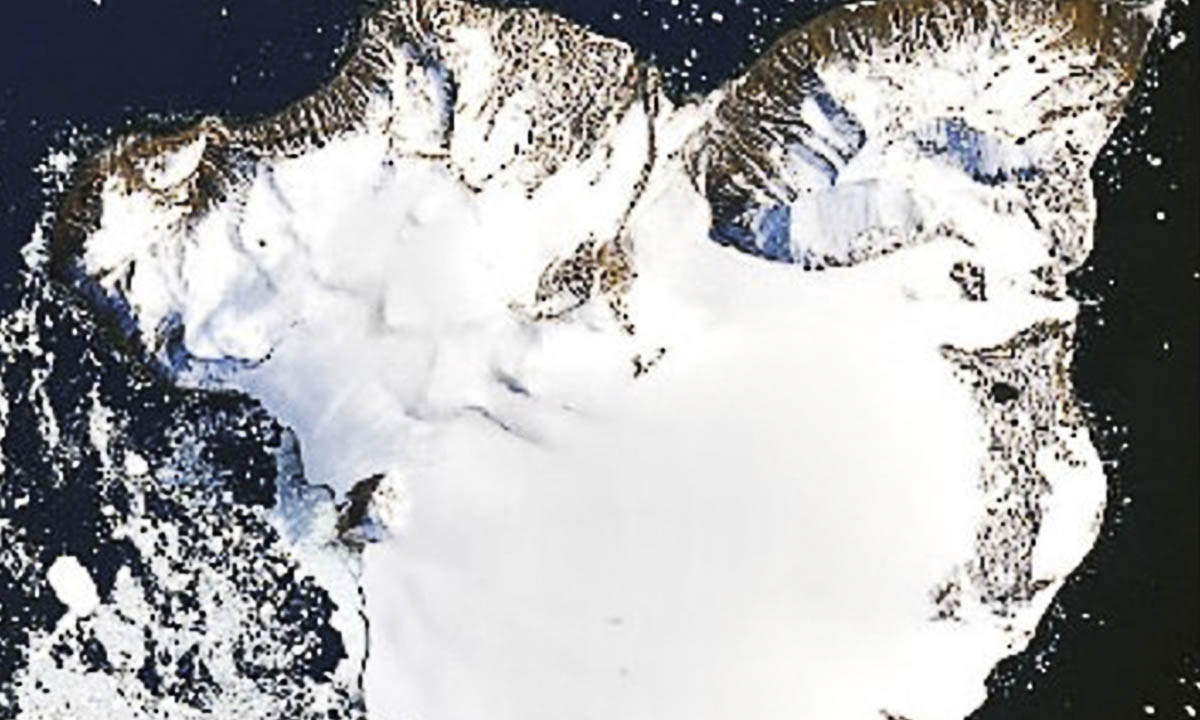 The new satellite photos released by NASA show how fast the Antarctic is melting.
The Landsat Science's Operational Land Imager took before and after photos of Eagle Island ice caps during a heatwave between Feb 4 and Feb 13.
According to the NASA Earth Observatory, the photos show the heatwave melted 20 percent of the island's snow in a matter of just nine days.
Mauri Pelto, a glaciologist at Nichols College in Massachusetts, told the NASA Earth Observatory that consistently high temperatures have led to the melting and have become more frequent since the start of the century.
"I haven't seen melt ponds develop this quickly in Antarctica," he said. "You see these kinds of melt events in Alaska and Greenland, but not usually in Antarctica."
Antarctica set a new record temperature of 18.4 C on Feb. 6, beating out the former record of 17.5 C in March of 2015, said the World Meteorological Organization
According to the WMO, most of the ice loss can is due to melting ice shelves and relatively warm ocean water. The Antarctic Peninsula is among the fastest-warming regions of the planet, melting rapidly at almost 3 C over the last 50 years.
Antarctica's ice sheets can increase the global sea levels by nearly 60 meters.
The observatory said in a Friday report that a combination of meteorological elements was behind February's warm temperatures.
They said the air masses that typically shield the Antarctic Peninsula were in a weakened state and allowed warm air to cross the Southern Ocean and reach the western ice sheets.
"The drier air means fewer low-lying clouds and potentially more direct sunlight east of the mountain range," the WMO said in their report. 
This warm, dry air travels downslope on the other side of the mountains, bringing blasts of heat to parts of the peninsula.
The WMO said the February heatwave was the third major melting event of the 2019-20 summer, following warm spells in Nov. 2019 and Jan. 2020. 
"If you think about this one event in February, it isn't that significant," said Pelto. "It's more significant that these events are coming more frequently."
Is There Going To Be A 'Dune Part 2'? Everything we know about the 'Dune' Sequel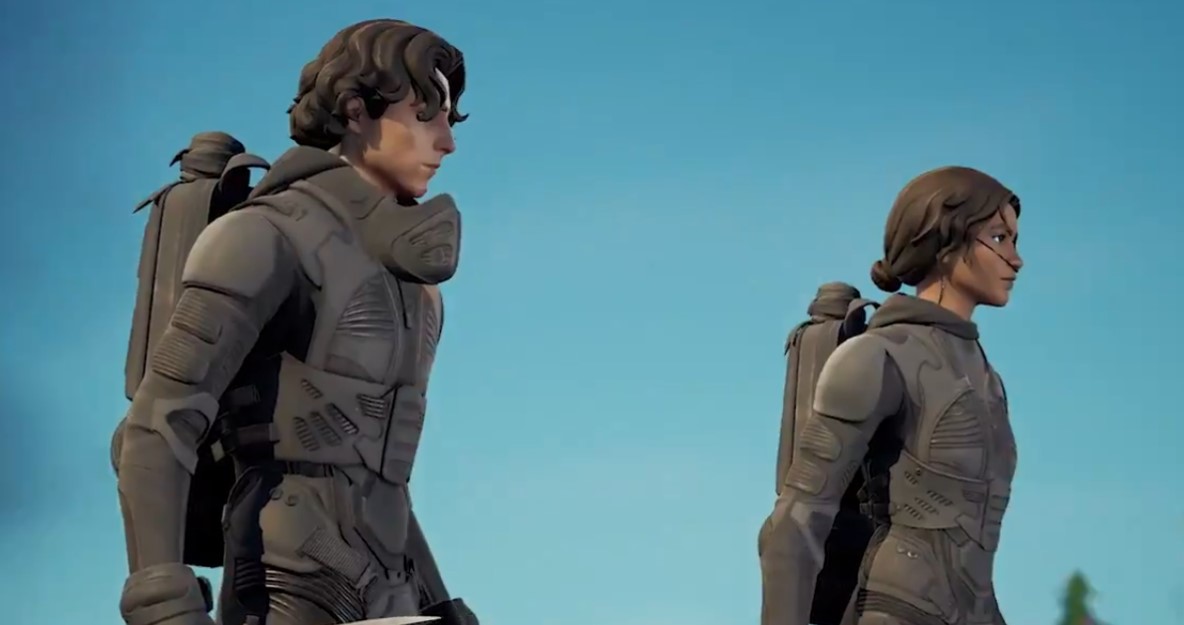 If you've seen Dune, which is currently in cinemas and on HBO Max, you'll know that the movie's ending isn't actually an ending at all. You may expect some sort of conclusion after two hours and 35 minutes, but instead, the film abruptly ends, leaving you with more questions than answers.
In truth, the 2021 Dune film, which is informally named Dune: Part One, only covers the first half of Frank Herbert's epic 1965 sci-fi novel. Denis Villeneuve had always intended to divide his film adaptation into two parts, which is certainly a good idea considering the novel's 400 pages and reputation for denseness.
So, what exactly is the deal with Dune 2? So far, here's what we know.
IS THERE GOING TO BE A DUNE 2?
Yes, most certainly. Given that this picture only covers the first half of the novel, director Denis Villeneuve had always intended to make a Dune sequel. However, Warner Bros. has yet to make an official announcement about Dune Part 2.
However, a Warner Bros. executive said in an interview with Deadline that the Dune sequel was "essentially confirmed." "Will there be a Dune sequel?" You can see how the movie finishes if you watch it. In the interview, WarnerMedia Studios and Networks Chair and CEO Ann Sarnoff said, "I think you pretty much know the answer to that."
At this moment, it appears that the only thing stopping a Dune 2 is a box office disaster, which seems improbable given the opening weekend pre-sales. Villeneuve previously stated in an interview with Total Film that he was "extremely hopeful" about the sequel's chances of being greenlit by the company.
"The first step was to prove that a beautiful, popular film could exist, and I believe I did," Villeneuve said. "Everyone at Warner Bros. and Legendary is 100 percent behind the project." "They believe that a disastrous box office result would be required to prevent the release of Dune: Part Two, because they adore the film." They want the film to proceed forward because they are proud of it. Even so, they only completed half of it. So, you know, I'm really upbeat."
However, the film will also be available to stream on HBO Max, which could affect the box office.
A Dune HBO Max spin-off series is also in the works, which will feature on the Bene Gesserit, a female order. Villeneuve will direct the pilot episode and serve as an executive producer on the series.
WHEN WILL THE SECOND PART OF DUNE BE RELEASED?
We have no idea. Given that the picture has yet to be formally announced, let alone begin filming, it will be some time before you see Dune Part 2. We might see Dune Part 2 in 2023 if they film in 2022, but this is all speculation for a picture that hasn't even been officially confirmed yet. So remain tuned, and prepare to wait a long time. Maybe you'll be able to finish Dune by then.
Highway 70 in Northern California has been closed due to a massive mudslide
Highway 70 in Northern California has been closed due to a massive mudslide
On Sunday, multiple mudslides and debris flows closed a stretch of State Route 70 in Butte and Plumas counties, some 170 miles northeast of San Francisco, within the Dixie Fire burn scar.
The highway was closed in the Feather River Canyon, between Jarbo Gap and Greenville, a historic Plumas County town that was consumed by the Dixie Fire in August, as heavy rain soaked the region.
Brandon Clement, a photojournalist, shared spectacular photographs and a drone video of a part of Highway 70 covered in rock and mud near the hamlet of Tobin.
Cal Trans shared photographs of rocks on Highway 70 around 8 miles north of Pulga on Twitter.
A massive storm barreled into Northern California on Sunday, flooding roadways, toppling trees, and unleashing mud flows in regions charred by recent wildfires in the state's north.
Rain and high gusts followed the arrival of an atmospheric river — a long and wide plume of moisture drawn in from the Pacific Ocean — during the weekend.
The meteorological service's Sacramento office predicted debris flows in recent burn scars, particularly on steep hillsides, on Sunday.
A debris flow is a flowing mass of loose mud, sand, soil, rock, and water that is propelled down a slope by gravity. A debris flow can completely destroy homes and cars in its path. Areas that have recently been scorched by wildfires are especially vulnerable to flash floods and debris flows during rainstorms.
A flash flood and debris flow warning was issued for the Dixie Fire zone on Sunday morning. "Heavy rain is starting to move in and this will cause debris flows within the Dixie Fire," the weather service's Sacramento office reported about 6 a.m. Rainfall rates of up to an inch per hour are forecast through 3 a.m. Monday, according to the advisory.
This summer, the Dixie Fire spread over five counties — Butte, Plumas, Lassen, Shasta, and Tehama — covering about one million acres and becoming the second largest wildfire in California history.
In the midst of a raging storm, Sacramento City Hall opens its lobby to the homeless population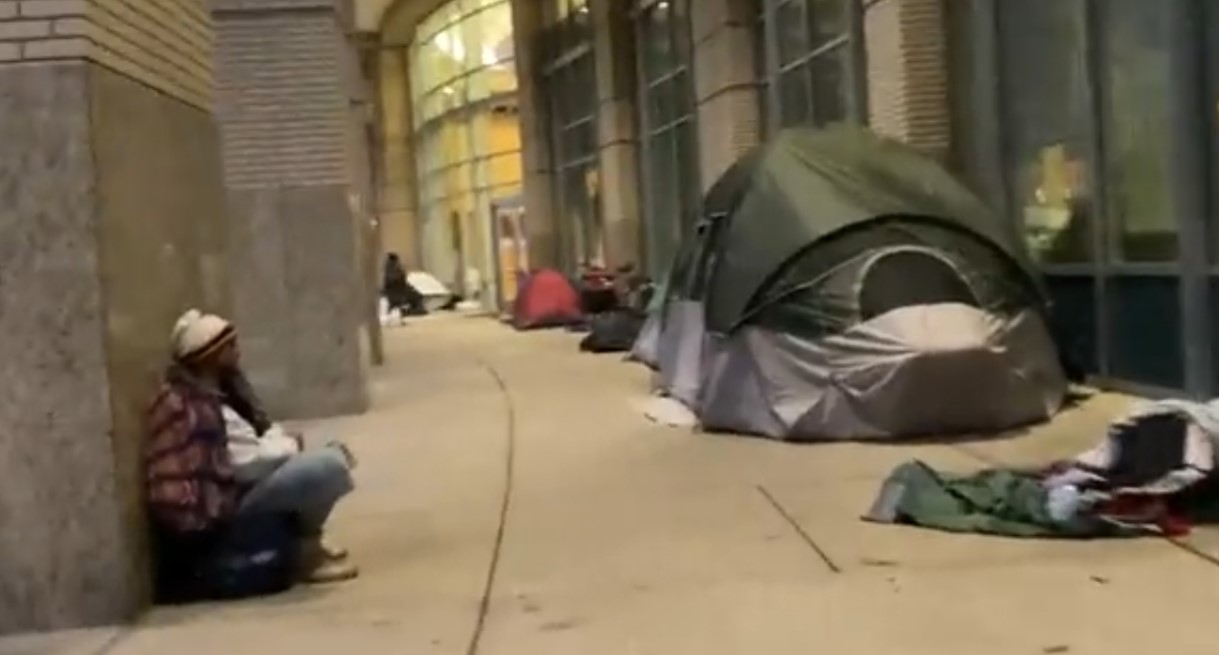 In the midst of a raging storm, Sacramento City Hall opens its lobby to the homeless population
Earlier on Sunday, the shelter inside City Hall was nearly full.
As the homeless population sought shelter from a significant storm, Sacramento City Hall opened its doors and lobby.
The City Hall foyer reopened on Saturday night and is slated to remain open until 6 a.m. on Monday.
By Sunday afternoon, the shelter had sheltered 50 individuals from the storm and was nearly full. Three additional shelters were available at the Hagginwood Community Center, as well as at 1725 28th Street and 2450 Florin Road.
"City Hall, I know, is the place for the people to be able to access for city business, but City Hall also belongs to the people who are having the hardest of hard times. I'm really proud of the fact that we are opening up the people's building to bring people indoors. It's the right thing to do," Mayor Darrell Steinberg in a video sent to Twitter by the Department of Community Response.
While the effort kept individuals indoors during the storm, it drew criticism from the Sacramento Homeless Union for being a "photo op."
"This is your job. You don't get points for opening a (door) the other 10,900 people are flooded in tents. Why are you videoing people without permission. This is unacceptable we already let you know that (sic)," In a retweet on Twitter, the homeless union stated.
Janna Haynes, Public Information Manager for the Sacramento County Department of Human Assistance, told ABC10 earlier on Sunday that those experiencing homelessness in the Sacramento area should try to secure shelter by 2 p.m. A list of shelters is shown below.
Shelters:
1725 28th St, Sacramento
2450 Florin Road, Sacramento
Creekside Adult Center — 2641 Kent Drive, Sacramento
Hagginwood Community Center — Storm Center at 3271 Marysville Blvd, Sacramento
City of Sacramento City Hall – Storm Center at 915 I St, Sacramento