Harry Potter author JK Rowling accuses transgender rights activists of posting her home address on the internet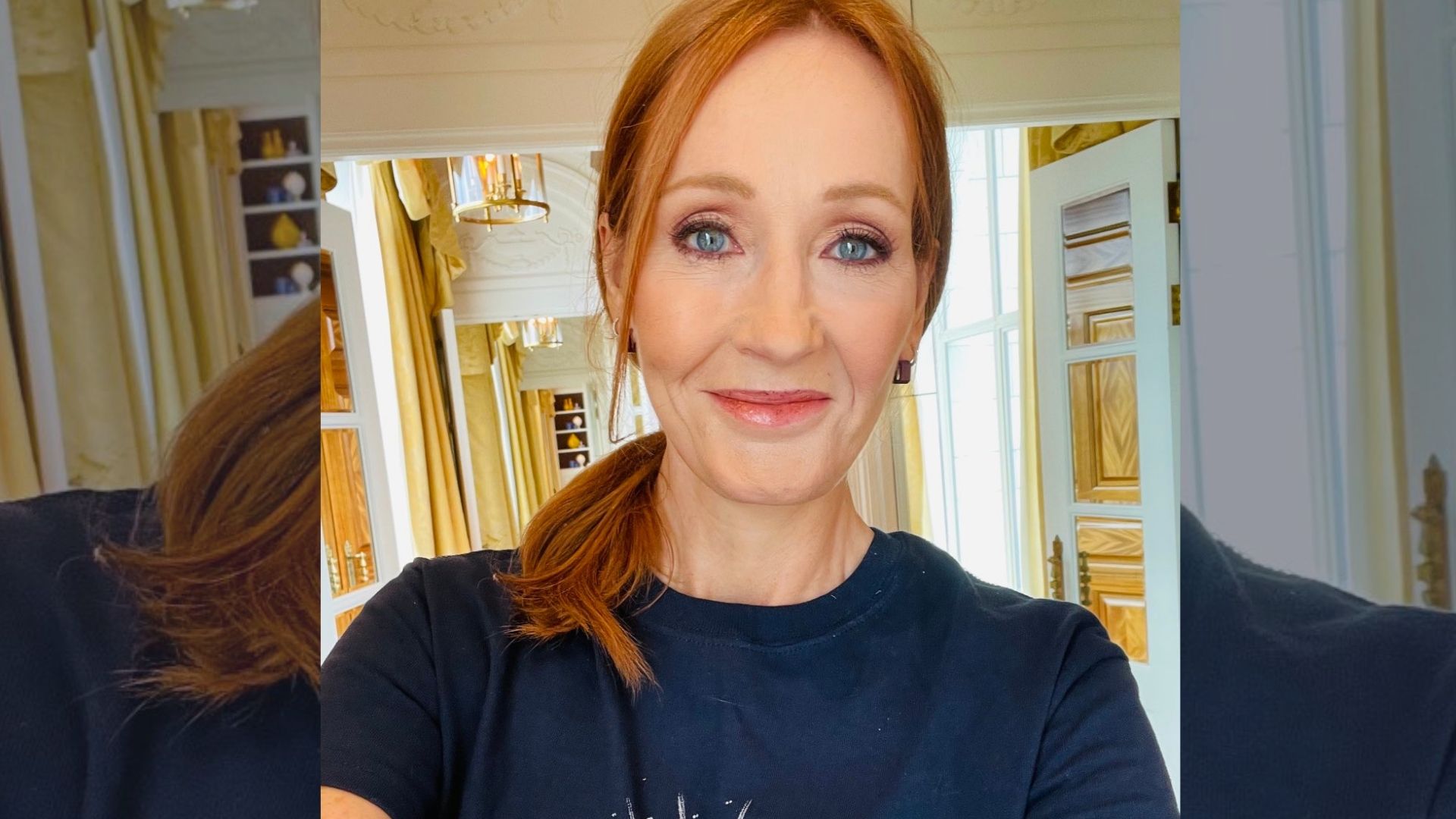 Harry Potter author JK Rowling accuses transgender rights activists of posting her home address on the internet
Harry Potter author JK Rowling recently tweeted that she had been doxxed. Three activist actors allegedly took pictures in front of her house without attempting to conceal her address, according to the woman. After this, the author claims she received "so many death threats I could paper the house with them." On Twitter, she mentioned the accounts of the three activists who had posted the picture. Several people reported them, and Scotland Police intervened, resulting in their accounts being suspended, according to reports. There's a topic about it here: Earlier this week, three activist actors shared a photo of themselves in front of my family's home on Twitter, ensuring that our address was clearly apparent.
"I want to say a massive thank you to everybody who reported the image to @TwitterSupport. Your kindness and decency made all the difference to my family and me. I'd also like to thank @PoliceScotland for their support and assistance in this matter. "
"I implore those people who retweeted the image with the address still visible, even if they did so in condemnation of these people's actions, to delete it."
"Over the last few years I've watched, appalled, as women like Allison Bailey, Raquel Sanchez, Marion Miller, Rosie Duffield, Joanna Cherry, Julie Bindel, Rosa Freedman, Kathleen Stock and many, many others, including women who have no public profile."
"But who've contacted me to relate their experiences, have been subject to campaigns of intimidation which range from being hounded on social media, the targeting of their employers, all the way up to doxing and direct threats of violence, including rape."
"None of these women are protected in the way I am. They and their families have been put into a state of fear and distress for no other reason than that they refuse to uncritically accept that the socio-political concept of gender identity should replace that of sex."
"I have to assume that @IAmGeorgiaFrost, @hollywstars and @Richard_Energy_ thought doxxing me would intimidate me out of speaking up for women's sex-based rights. They should have reflected on the fact that…"
"I've now received so many death threats I could paper the house with them, and I haven't stopped speaking out. Perhaps – and I'm just throwing this out there – the best way to prove your movement isn't a threat to women, is to stop stalking, harassing and threatening us."
Her views on gender and sexuality have put JK Rowling at the centre of controversy. She was accused of being transphobic by several social media users for her comments. As a result of her refusal to back down, many of her readers cancelled her book. She was termed a 'trans-exclusionary radical feminism' for her views on the transgender community (TERF). Stars like Daniel Radcliffe and Emma Watson have distanced themselves from Harry Potter author J.K. Rowling in recent years. She was just omitted from a special HBO episode dubbed 'Harry Potter 20th Anniversary: Return to Hogwarts' supposedly because of her opinions. Many of her readers, however, believed that her words were in support of women and feminism.
Singapore has suspended a crypto-exchange, Over a disagreement with K-pop group BTS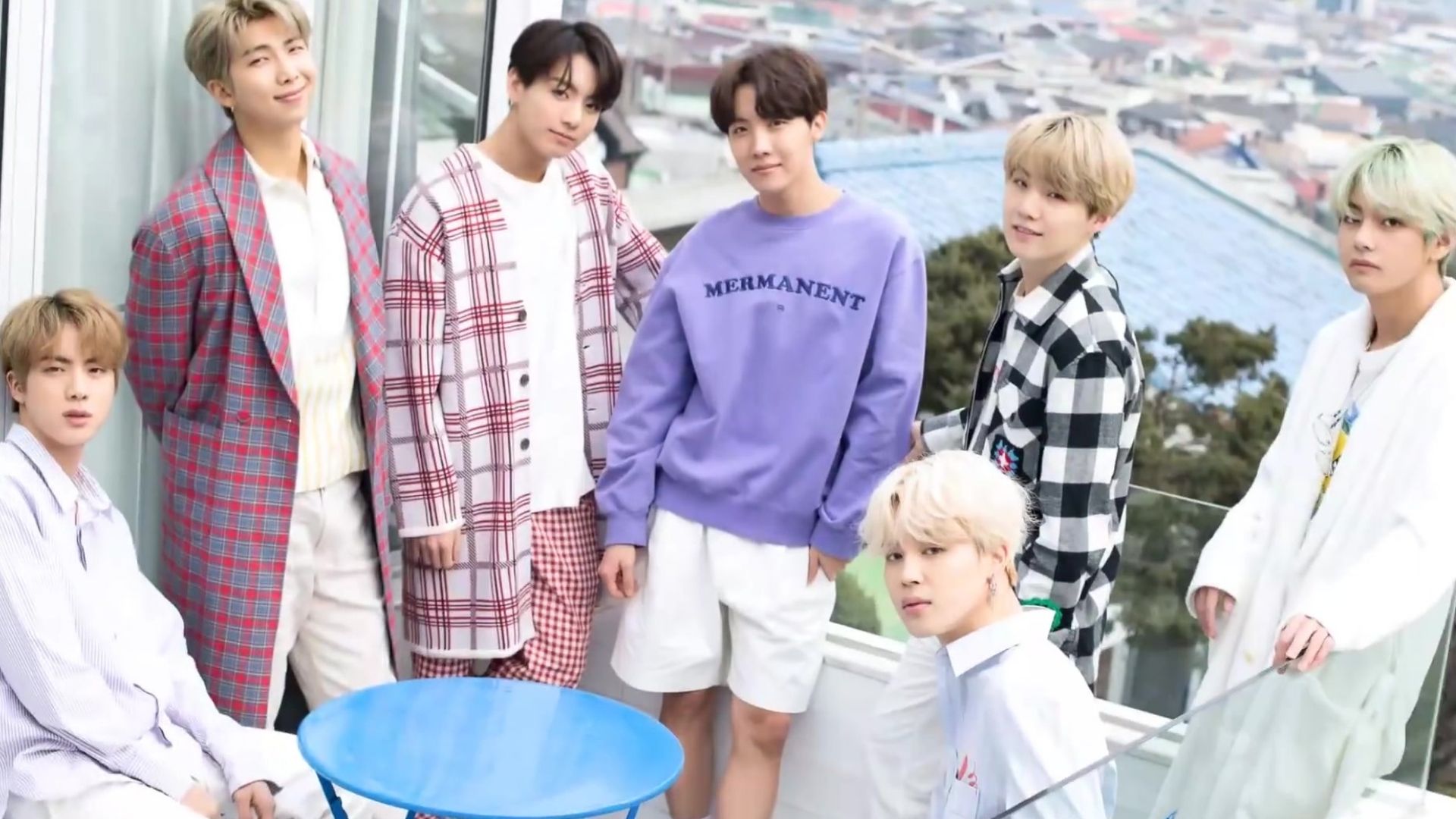 Singapore has suspended a crypto-exchange, Over a disagreement with K-pop group BTS
Singapore's banking watchdog has halted a popular digital currency exchange over a crypto pension programme linked to South Korean boy band BTS.
Singapore's decision to stop Bitget's local activities comes as the city-state strives to become a worldwide cryptocurrency hub.
BTS's agency Hybe threatened Bitget with legal action in October for the promotion of Army Coin, named after the group's ardent fans BTS ARMY. Who made the coin is unknown.
"so they do not have to worry about surviving but instead let them do what they desire to do" the platform advertised Army Coin. Hybe stated the coin is unrelated to BTS.
The episode shows the difficulties regulators face in controlling the crypto business as regular investors accept digital currency.
Barcelona star Andrés Iniesta was criticised last week for promoting the world's largest crypto exchange on Instagram.
Singapore, a financial and free-trading port, has been more open to technology than regional rivals Hong Kong and Tokyo.
The Monetary Authority of Singapore has awarded Binance, Ripple, and Coinbase licences to serve retail and institutional clients.
Bitget had been exempted until July, according to a source familiar with the case. Bitget and the MAS refused to elaborate on the basis for Bitget's exclusion.
Bitget's services were still available in Singapore until late November, when it promoted Army Coin and claimed MAS clearance on its website.
After being notified by the Financial Times, the company removed the MAS logo from its site and prevented Singaporeans from using its app or website. Bitget still claims US, Canadian, and Australian licences.
Army Coin has since been listed on CoinTiger, another Singapore-based cryptocurrency market. The coin "exists for the good of BTS" and will "truly support them financially", according to CoinTiger.
Courtney Love claims to have Elon Musk's mysterious emails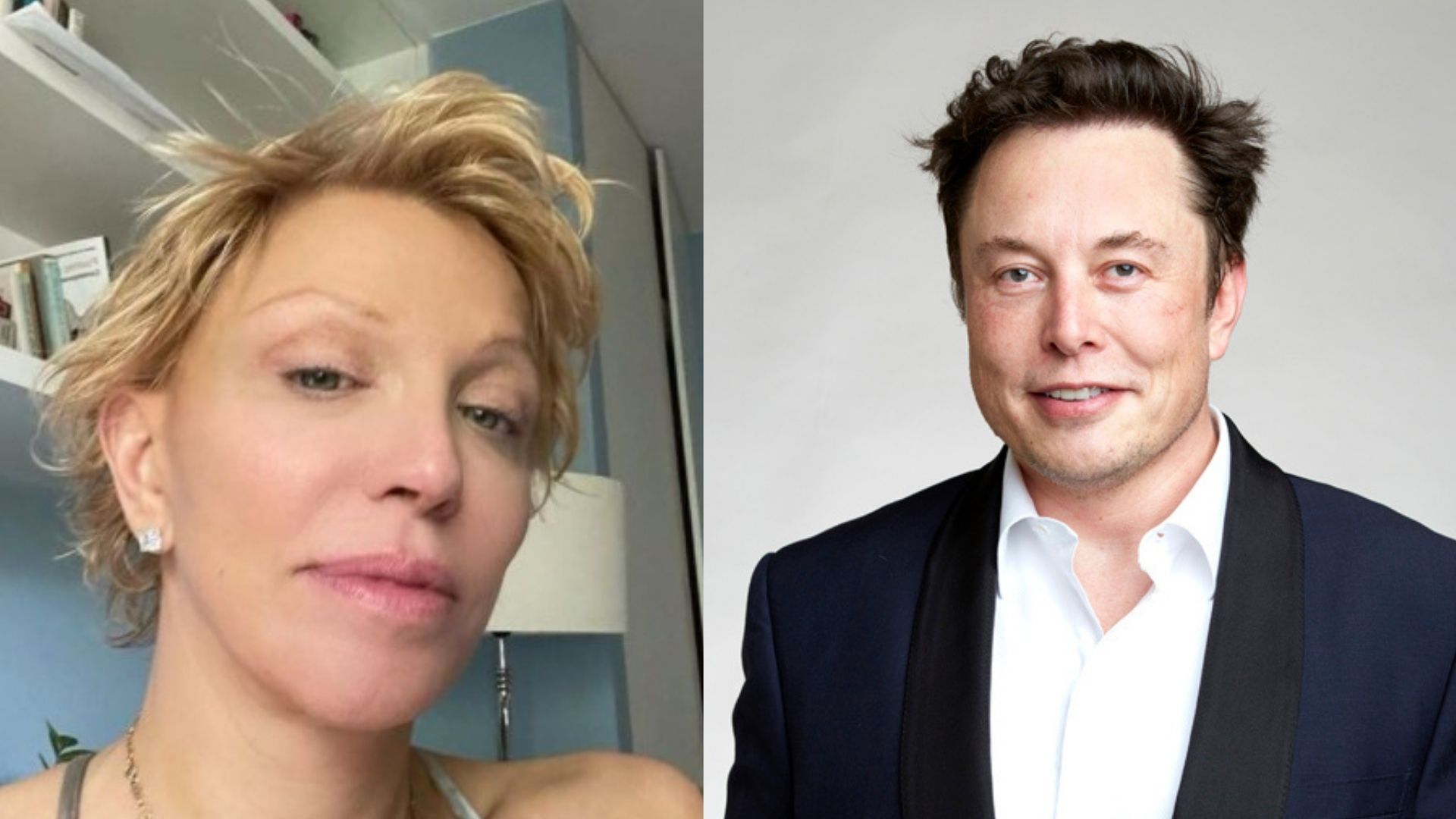 Courtney Love claims to have Elon Musk's mysterious emails
Famous grunge vocalist Courtney Love tweeted a vague threat this week that includes Elon Musk's private emails, Bernie Sanders, and a character from the show "Succession."
You may recall Elon Musk's November under-the-belt jab at Senator Bernie Sanders.
To an 80-year-old lawmaker, he said, "I keep forgetting that you're still alive."
In addition to offending Musk fans, the statement insulted a man who, according to The Hill, is currently trying to help Alzheimer's patients afford treatment.
So what does this have to do with Courtney Love? The 57-year-old singer and actress, who was once married to late Nirvana lead singer Kurt Cobain, tweeted on Thursday something ambiguous and colloquial:
"You know your str8, male, PayPal mafia email group?" Love tweeted. "I was on bcc for MONTHS on that thing. With that information in mind, don't you think in a 'civilized society' one should embrace paying our fair share of tax? Don't pick on Bernie. It's Kendall Roy shit."
Was Love in a financial group chat with Musk, perhaps a decentralised autonomous organisation (DAO)?
Initially, she only said she was a "GOOD queen" and used the hashtag "#justpayyourtaxesbuddy." Reporters rushed to the star's aid in the replies. She later added more hot water to her tea spill.
"Mostly gross sex stuff, entitled dudes being suck ups/toadies," Love tweeted today. "I was sleeping w someone on it (Thielis not on it. So. Str8) it's not his fault I got BCC'd. I like Elon the few times we've met…"
However, Love later deleted that last tweet, along with several others she had recently sent.
Love also seemed to like Musk in 2017, when she praised a previous SpaceX launch.
Interestingly, while Love accuses Musk of tax evasion, the Daily Mail reported earlier this year that Love owed the state around $375,000 in taxes.
Peacemaker: Trailer, Release date and other details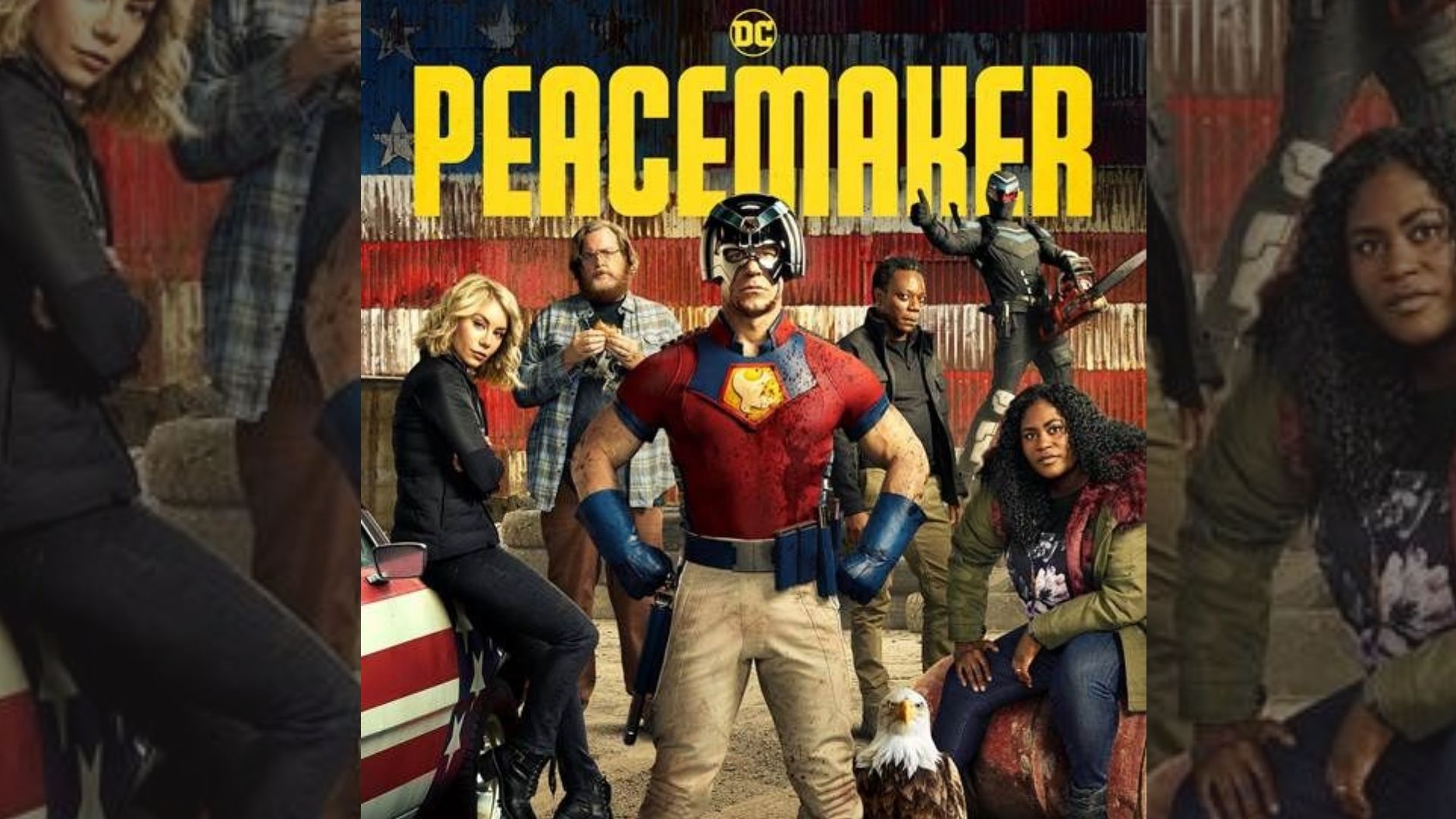 Peacemaker: Trailer, Release date and other details
Another trailer for James Gunn's The Suicide Squad spinoff, Peacemaker, starring John Cena, has been released ahead of the show's premiere on HBO Max next month.
"Peacemaker is an opportunity to delve into current world issues through the lens of this superhero/supervillain/and world's biggest douchebag." Gunn said when the series was announced. For a movie that also featured the kaiju alien starfish monster Starro the Conqueror, Peacemaker was hospitalised at the end of this year's The Suicide Squad. There's a sense in this trailer, however, that John Cena's Peacemaker is having second thoughts about his vow to keep peace at all costs, even if it means slaughtering men, women, and children in the process. Perhaps Peacemaker isn't ready to get all introspective right now, as the trailer suggests.
While Cena will reprise his role as Peacemaker, Steve Agee and Jennifer Holland from The Suicide Squad will also appear in the new series. Freddie Stroma and Chukwudi Iwuji star as Vigilante and Clemson Murn, respectively, on Gunn's show Peacemaker, which also features Danielle Brooks as a co-lead.
All eight episodes of the series have been written by Gunn, and he will direct five of them. Jody Hill (The Righteous Gemstones) and Rosemary Rodriguez will also serve as co-directors (The Walking Dead).
In the near future, HBO Max will be home to numerous major DC projects, including Peacemaker. Batgirl, starring Leslie Grace as the titular character, is also scheduled for release next year. HBO Max is currently developing the films Black Canary, Blue Beetle, and Static Shock.
On January 13th, 2022, HBO Max will air the series Peacemaker. Take a look at the latest Peacemaker trailer and poster.