Grand Theft Auto: The Trilogy – All Enhancements Revealed, but Some of the Original Music Will Be Missing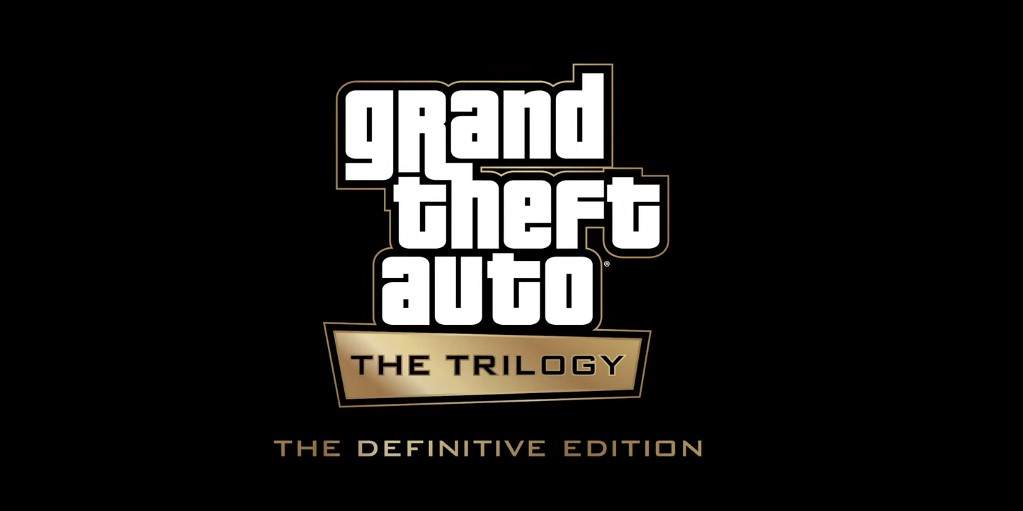 Grand Theft Auto: The Trilogy – All Enhancements Revealed, but Some of the Original Music Will Be Missing
The Grand Theft Auto: The Trilogy games are set to be launched today, and Rockstar has issued a list of all of the improvements they're adding to them. GTA Trilogy will contain more than a hundred songs in total, but several licenced music tracks will be absent; thanks to NME, we have a list of those songs that will be missing.
Grand Theft Auto III, Vice City, and San Andreas remastered editions already included controls inspired by Grand Theft Auto V, an improved minimap, and a wide range of graphic updates. Rockstar has now published the complete list, which you can see below:
An updated player experience, making it easier than ever to play these classic games, including

A Grand Theft Auto V-style controller layout.
Updated Weapon and Radio Station selection wheels for quick switching.
Updated Mini-Maps with enhanced navigation allowing players to set waypoints to destinations.
Improved gunplay and targeting controls, with upgraded drive-by controls in Grand Theft Auto: San Andreas.
The ability to immediately restart failed missions.
Updated Achievements and Trophies.
New Rockstar Social Club Accomplishments for members.
Plus newly supported languages; including Brazilian Portuguese, Polish, Simplified and Traditional Chinese, Russian, and Korean, in addition to English, Spanish (Spain + Mexico), Italian, Japanese, French, and German.
Enhanced visuals, with improved graphics and fidelity across all three games, including:

Higher resolution textures from characters to weapons, vehicles to roads, and more for greater detail.
A completely rebuilt lighting system, with enhanced shadows, reflections, and more.
Improved environmental effects such as water and weather effects including rain and fog, plus more distinct changes to highlight different times across the sky, sun, moon, and stars.
Enhanced detail in trees and foliage, plus newly added three-dimensional detail to buildings and windows.
Increased draw distances to provide a new level of depth and definition.
Plus platform-specific features, including:

4K-resolution support with up to 60 frames per second performance for PlayStation 5 and Xbox Series X systems.
NVIDIA DLSS Support for PC.
Touch screen camera zooming, pans, and menu selections as well as Gyro aiming for the Nintendo Switch.
There will be almost 200 songs on 29 radio stations between the three games. The tracks that were not included in the original versions of these games will not be included in this list either, as it matches the "the most recent release of the original versions" However, there are 15 tracks missing from Vice City and 21 missing from San Andreas in Grand Theft Auto III's soundtrack. Those who won't be included are as follows:
Grand Theft Auto Vice City
Ozzy Osbourne – 'Bark At The Moon'
Kate Bush – 'Wow'
Michael Jackson – 'Billie Jean'
Lionel Richie – 'Running With The Night'
Herbie Hancock – 'Rockit'
Afrika Bambaataa + The Soulsonic Force – 'Looking For the Perfect Beat'
Michael Jackson – 'Wanna Be Starting Something'
Sigue Sigue Sputnik – 'Love Missile F1-11'
Gary Numan – 'Cars'
ABC – 'Poison Arrow'
Aneka – 'Japanese Boy'
The Buggles – 'Video Killed The Radio Star'
Joe Jackson – 'Steppin' Out'
The Fixx – 'One Thing Leads To Another
Quiet Riot – 'Cum On Feel The Noize'
Grand Theft Auto San Andreas
Tom Petty – 'Runnin' Down A Dream'
Joe Cocker – 'Woman to Woman'
Fatback Band – Yum Yum (Gimme Some)'
The Gap Band – 'You Dropped A Bomb On Me'
George Clinton – 'Loopzilla'
Roy Ayers – 'Running Away'
2 Pac – 'I Don't Give a Fuck'
NWA – 'Express Yourself'
Ozzy Osbourne – 'Hellraiser'
Rage Against The Machine – 'Killing In The Name'
Black Harmony – 'Don't let It Go To Your Head'
Blood Sisters – 'Ring My Bell'
Augustus Pablo – 'King Tubby Meets Rockers Uptown'
Charles Wright – 'Express Yourself'
The Blackbyrds – 'Rock Creek Park'
Bobby Byrd – 'Hot Pants'
Bobby Byrd – 'I Know You Got Soul'
James Brown – 'Funky President'
James Brown – 'The Payback'
Lyn Collins – 'Rock Me Again And Again'
The J.B.'s – 'Grunt'
Animal Crossing: New Horizons-How To Get The Ladder?
Welcome to our 'Animal Crossing: New Horizons-How To Get The Ladder?' guide. The Animal Crossing: New Horizons ladder is a must-have in the early stages and for visiting Nook Miles Tickets islands. Your new desolate island has several levels, so jump on the Animal Crossing: New Horizons ladder immediately.
A new gadget for the game, it's a cute expanding ladder that lets you leap to higher levels, similar to Death Stranding's but more robust. Your island will have at least one more level to locate resources and grow your community. However, you don't receive the ladder until late in the game, thus top levels on your island and others you'll visit using Nook Miles Tickets are initially off-limits.
Animal Crossing: New Horizon – Instructions to get the ladder
If you're like me and willing to do everything Tom Nook says, you'll receive the ladder on Day 4 of your island trip. First, do a few things. Here's a checklist:
Invite a new villager to your island. You should use Nook Miles Tickets as quickly as possible. After paying your relocation expenses, you may buy a ticket for 2,000 Miles at the Nook Stop terminal in Residents' Services. These allow you to temporarily travel to a smaller, randomly produced desolate island. You may collect crafting supplies, strange fruit, and more, but you may also find a castaway wanting to migrate to your island. If you notice one, just chat to them a few times, and they'll be interested. If you say yes, they'll contact Tom Nook to make the necessary preparations. At this point, I'd already recruited three new people to my island, so it's unclear whether you need three to access the next step or if one would do.
Ask Tom Nook for a bridge kit. Tom Nook must approve these newcomers before they may migrate to your island. When he gives you a bridge-building formula, the procedure begins. You'll need four log posts, four clay pieces, and four stone lumps to create it, then you may open it up. You'll have extra area for holding lots for incoming inhabitants.
Prepare new resident plots. Tom Nook promised these new island residents fully furnished houses inside and out, therefore you must construct six pieces of furniture for each family. Mr. Nook gives you fresh recipes to furnish the new residences. One of the products you'll need to manufacture involves flowers on the upper levels of your island. No ladder? Tom Nook will call when you've placed all three plots for your new tenants. He'll explain flower access and supply a ladder recipe. Then create one at Residents' Services. It requires four wood, four hardwood, and four softwood.
We hope you liked our 'Animal Crossing: New Horizons-How To Get The Ladder?' guide. Please do leave all your comments below.
Animal Crossing: New Horizons-How To Get The Shovel?
Welcome to our 'Animal Crossing: New Horizons-How To Get The Shovel?' guide. Animal Crossing: New Horizons' shovel isn't easily available. The digging tool has been a series mainstay for years, but you'll have to earn it. It's interesting that it's not part of your starting toolbox considering you use it to dig for fossils and grow trees. Despite its effectiveness, you must do several things before getting a shovel. You'll receive a fishing rod, net, and shovel right immediately, but you'll have to work for others.
Animal Crossing: New Horizons-Instructions to get the shovel
Give Tom Nook at Residents' Services five bugs or fish. Tom Nook offers a DIY Workshop after your first night on the island to help you uncover your creating potential. Residents' Services has a workshop where you may make a flimsy net and fishing rod. Tom Nook will say he'd "I admire your catches. I'm interested in local wildlife "less Don't dismiss this as friendly curiosity if you give him five bugs, fish, or a combination of both. When you give him five fish or bugs, Blathers, the museum director, will call. He wants to establish a museum on your island.
Book Blathers' tent. Tom Nook will give a tent set for Blathers, much like your own and your first islanders'. You'll need to choose a location for him and the museum.
Wait a day. Animal Crossing games need patience. Blathers will come the following real-world day.
Visit Blathers' tent. Blathers' tent. He'll be waiting for you inside. He wants your support to establish a fossil museum on the island. You can't dig up fossils without a shovel, so he provides you the recipe for one along with the new Animal Crossing: New Horizons vaulting pole.
Visit Residents' Services to create them. For the shovel, you'll need five hardwood parts and five softwood pieces. If you don't have enough, whack trees with your weak axe.
We hope you liked our 'Animal Crossing: New Horizons-How To Get The Shovel?' guide. Please do feel free to post all your comments below.
Animal Crossing New Horizons: What Are The Different Types Of Fruit & Where To Find Them?
Welcome to our 'Animal Crossing New Horizons: What Are The Different Types Of Fruit & Where To Find Them?' guide. Travel and collaborate with pals to acquire all the Animal Crossing New Horizons fruit. Your island only has one of six varieties of fruit. To obtain the whole collection, you must visit random islands in search of specimens or trade with friends. Getting everything is pleasant, and you can sell 'strange' produce for Bells. Money is useful.
Here's how to obtain all the Animal Crossing New Horizons fruits.
Apple
Cherry
Coconut
Orange
Pear
Peach
You receive one every island, but here's how to obtain the rest:
Visit islands using Nook Miles Tickets
After paying the 5,000 Mile toll from Tom Nook, you may spend your Miles on Nook Miles Tickets and other items. Purchased at the Nook Stop in Resident Services for 2,000 Miles, they enable temporary travel to another randomly produced island, which may spawn a different fruit kind along with other resources. Plus, these islands always have palm palms for coconuts. Always put your 'nuts on the beach, they won't grow anyplace else.
Collect them with friends or the internet.
If you want Animal Crossing: New Horizons fruit quickly, conduct a fruit trade with your friends. Or, post online and see who responds. Travel and see the globe! You can do this through the Airport if you have their Dodo ID or are friends on Switch.
Is there any perfect fruit?
Perfect fruit in Animal Crossing: New Horizons seems mythical. In New Leaf, you may acquire a perfect native fruit on a single tree. Perfect fruit sells for 3000 bells instead of 600, thus it's a moneymaker.
We hope you liked our 'Animal Crossing New Horizons: What Are The Different Types Of Fruit & Where To Find Them?' guide. Please do leave all your comments below.