Forza Horizon 5: Where to Find Hold Your Horses Treasure Chest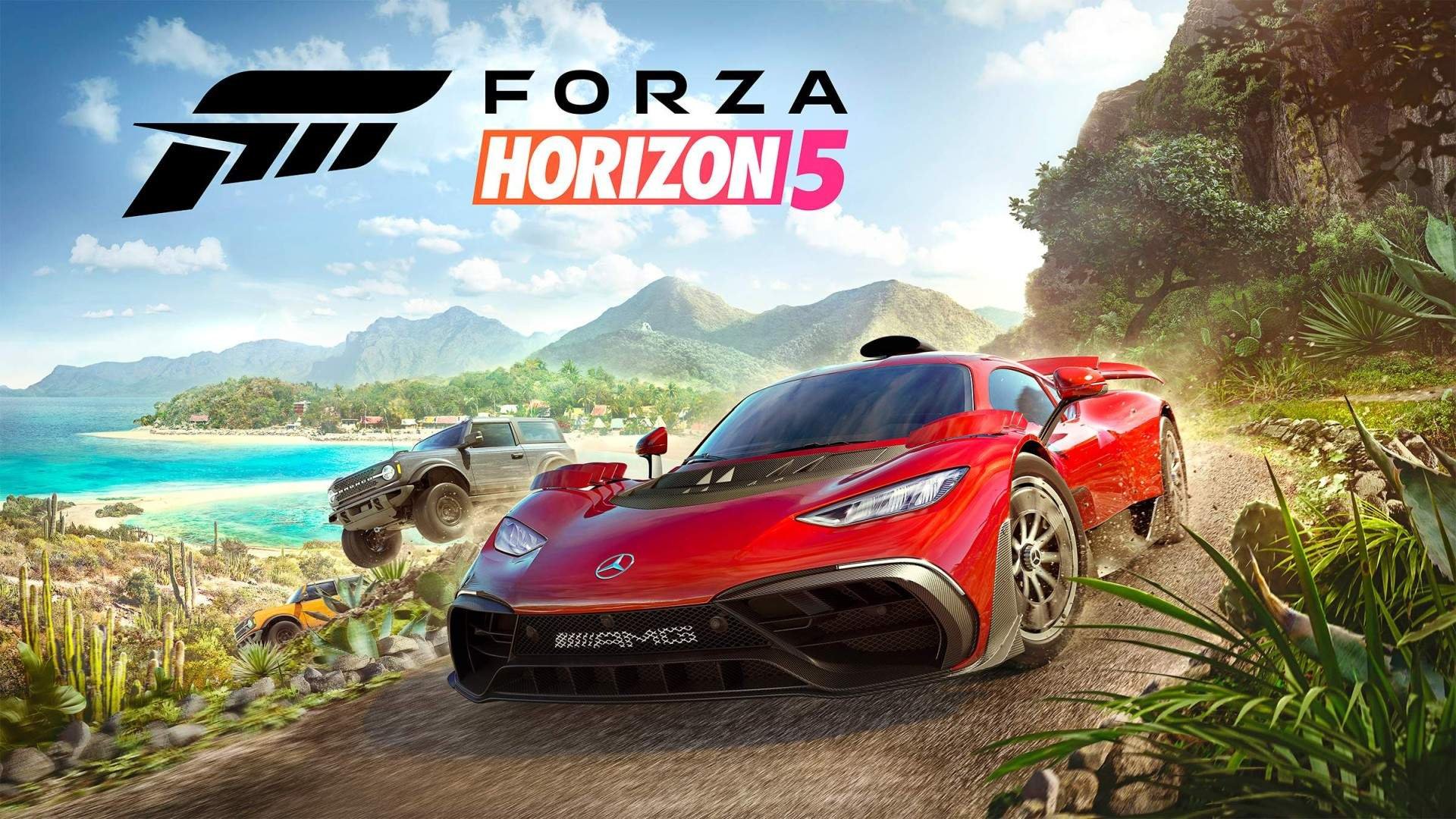 Forza Horizon 5: Where to Find Hold Your Horses Treasure Chest
While the main campaign of Forza Horizon 5 has numerous events and tales to keep players occupied, the weekly Festival Playlist contains additional challenges to complete for additional rewards. In the Series 1 Spring Hot Season, there was a treasure hunt called "Hold Your Horses."
The Hold Your Horses Treasure Chest is the second part of this challenge, however, due to its murky brown appearance, it can be difficult to notice while hunting in Forza Horizon 5. This guide will detail the exact location of the treasure as well as the rewards that will be awarded to gamers who find it.
Where to Find Hold Your Horses Treasure Chest in Forza Horizon 5
The second leg of the Hold Your Horses Treasure Hunt will urge players to uncover the chest after earning 10 Stars from PR Stunts in any Mustang. However, it just displays a red circle indicating the approximate location. When playing Forza Horizon 5 multiplayer with friends, it's easier to find things because each individual can search an area faster than if searching alone.
If players want to find it quickly so they can get back to competing in events and breaking Bonus Boards in Forza Horizon 5, they should check underneath the white emblem in the red circle. On a little dirt path right below this white emblem, you'll find the Hold Your Horses Treasure Chest.
If players are still unable to locate the treasure chest, they should proceed to the central symbol and engage Photo Mode (up on the d-pad while playing on consoles). While panning slowly around the area, it's simpler to spot. After you've found the chest, smash it to finish the Hold Your Horses Treasure Hunt in Forza Horizon 5.
Hold Your Horses Treasure Hunt Rewards in Forza Horizon 5
50,000 Credits and 3 Points are awarded for finding the Hold Your Horses Treasure Chest in Series 1 Spring. In Forza Horizon 5, the credits aren't worth much, but the points are utilized to acquire special cars like the Raesr TS '19. If players achieve 24 points before the season resets on Thursday, December 9, they can claim it.
The arcade-style racing game has been plagued by online errors and malfunctions, but Forza Horizon 5's multiplayer troubles have been fixed in a recent update. This implies that by participating in events like Horizon Arcade, gamers can earn even more Series points. Players will be closer to earning the cover car, a fearsome Mercedes-AMG ONE, if they earn more points.
Forza Horizon's lion mural!
Location of Forza Horizon's lion mural!
Forza Horizon's lion mural aka The Herding Cats Photo Challenge in Forza Horizon 5 asks you to find the amazing lion artwork at Playa Azul, entitled #HearingCats. Find the artwork on Playa Azul on the east shore and photograph it. This unlocks the Seasonal & Series prize vehicles necessary for Forza Horizon 5's New Year Accolades. This photography test is only accessible during Series 3's summer, so complete it!
The lion mural!
This Farid Rueda lion painting is located at Playa Azul, a coastal hamlet on Mexico's east coast. To begin, make sure you're in a Jaguar car to accomplish the Herding Cats challenge — we drove the Jaguar Sport XJR-15, that is a part of Forza Horizon 5 Farm Digs. Then drive or take a quick flight to Playa Azul.
Now choose the most eastern road on the map, which will take you through the town. Keep an eye out on your left for one light-blue building with a large, multi-colored lion face if you're heading north along on the roadway with the beach and some residences on your right. It's only a short distance following a little bend in the road. You can survey the region with Drone Mode ensuring you know precisely just where drive first – we've also got some more Forza Horizon 5 suggestions for you to check out.
After you've located the mural, park your Jaguar automobile next to it and activate photo mode by pressing up the D-Pad on the Xbox Console. Make sure your car and mural are clearly visible in the photo frame, but don't bother about making it seem great unless you really want to show off your in-game photography abilities. Also on Horizon Promo screen, press RB to snap a brief promo shot and see if you fulfilled the Herding Cats Photograph Mission conditions. If you receive the requisite photo, you'll get one gold stamp and a Cat meow sounding horn for the automobile.
How To Alter The Season In Forza Horizon 5?
Depending on when you play, it's hot, wet, stormy, or dry. The seasons in Forza Horizon 5 add to the diversity of Mexico. Seasons change monthly in Forza Horizon 4, affecting weather and biomes in unique ways. Seasons and climate change impact the kind of issues you may find. Even if there is no battle pass, there will be activities to do and rewards to unlock as the seasons go.
What are the different seasons within Forza Horizon 5?
Each week, Forza Horizon 5 will cycle through four seasons, each with its own climate. Spring is a particularly hot season. Summer is wet. Autumn is stormy and winter is dry. Unlike Forza Horizon 4, the weather is unpredictable. Seasons offer new seasonal racing contests and PR activities (speed zones, speed traps, and the like), as well as numerous other time assignments like weekly Forzathon. Seasons will start after you've completed your first Horizon Adventure – Apex, Wilds, or Baja – and you'll be able to check the current season on the Festival Playlist screen. To add to the complexity, Forza Horizon 5 offers four distinct 'Series', each lasting four weeks and featuring unique challenges and rewards.
How do you switch seasons and when do they change?
Seasons within Forza Horizon 5 will rotate autonomously every week, so you'll have to wait till the game's weekly reset, to try out a new season.
Seasons in Forza Horizon 5 change every Thursday at the following times:
2:30pm in the United Kingdom (GMT)
3:30 p.m. Europe (CEST)
Coast of the United States 9:30 a.m. in the United States (EST)
Coast of the West 6:30 a.m. in the United States (PST)
Be sure to keep an eye out for new tasks each week as they can help you to win exclusive automobiles.
The Top 5 Forza Horizon Cars!
Our Picks For The Top 5 Forza Horizon Cars
Forza Horizon 5 includes over 500 cars across a wide range of driving disciplines, including road racing, cross country, drifting, and mud racing. With so many options, it's hard to tell which vehicle is the nicest in Forza Horizon 5 – yet there isn't a single solution. It doesn't matter in some areas. Customizing and upgrading a vintage microcar into a drag racing rocket, or a delivery van into an S2-class race car, is part of the thrill in the game.
However, if you want to get the most out of each session, it's useful to restrict it down. This page covers our top recommendations for the nicest automobiles in a wide range of categories, including the best S1 and A classes, drift and off-road vehicles, and, of course, our fastest car in Forza Horizon 5. Some circumstances call for something more specialist, while you'll need a solid all-rounder vehicle in each of the game's performance classes for the Horizon Open multiplayer mode. As a response, we've created a list of options for you below:

The Lamborghini Sesto Forza Edition

The fastest accelerating car, the quickest through bends, or the car with the highest top speed are all examples of "fastest." Our favourite, however, is a Lamborghini Sesto Forza Edition, which is more of an all-rounder. With a top speed of around 270-280mph, this ridiculously fast car is all over the early leaderboards for the majority of speed traps and speed zones, and will easily three-star them all. Try "WIP" by LostTobi6773. The Sesto's only flaw is that it's pricey; it's a reward automobile that fetches high auction house prices (nearly 4 million credits). The Mosler MT900S, our fastest car option for Forza Horizon 4, is a nice cheaper alternative and can be obtained from the Autoshow for 320,000 credits.

The Apollo Intensa Emozione

The Apollo Intensa Emozione is our recommendation for the most diverse range of road racing layouts. It has a dramatic appearance, yet with the appropriate tuning, it has exceptional grip and drama-free cornering at speeds of exceeding 150 mph. Use the "Welcome Pack" version with its stock tune, or get a standard car from the auction house (which is cheaper than the Autoshow) and get a nice S2 998 tune from the community.

The Jaguar XJR-15

The Jaguar XJR-15 is a V12 monster based on the Le Mans race car that looks and sounds amazing and will be competitive on most tracks. There are a number of melodies for it on the market that focus on different aspects, but we favour Quasmin's "Handling" music for its overall balance.

The Nissan Skyline GT-R V-SPEC 1997

The Nissan Skyline GT-R V-SPEC 1997, which is affordable to pick up at the Autoshow, is a terrific all-around driver that also gives a rush of Gran Turismo nostalgia. Try "Very Strong Road" by Ash46Desync.

The Hoonigan Ford RS200 Evolution

You can't go wrong with the Hoonigan Ford RS200 Evolution, which can be purchased for 500,000 credits at the Autoshow. This car is an excellent all-arounder for a variety of tasks, including drifting and PR stunts, as well as dirt racing. It starts in S2 class, but with Don Joewon Song's "S1 Rally Beast" tune, you can detune it to S1 900.