'Fortnite' should get 'Dune' skins and cosmetics soon!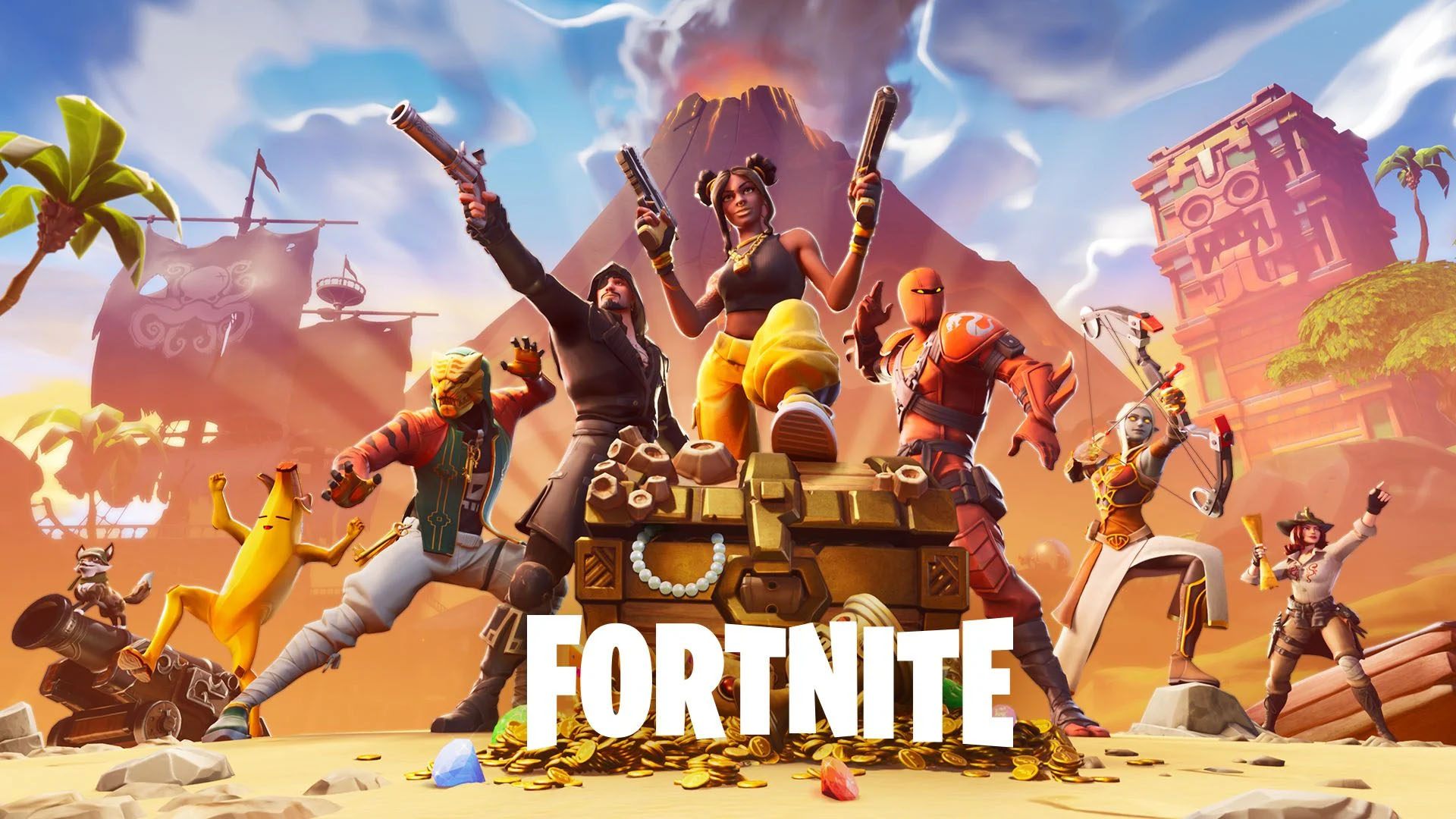 HYPEX, a generally trustworthy Fortnite leaker, has revealed that Epic Games is working on a new line of Fortnite skins and cosmetics based on the upcoming sci-fi blockbuster Dune.
Two new character skins, a new loading screen, an emote, and more are among the skins and cosmetics available. HYPEX has unearthed photographs of the character skins for Chani and Paul Atreides, who will be played by Zendaya and Timothée Chalamet in the 2021 remake of the film, respectively.
Cosmetics such as Chani's satchel, the FremKit, a Sand Walk emote, the Ornithopter, and a Stickworm loading screen have also been uncovered by the leaker. The Maker Hooks and Twinblades pickaxes are also available.
The images on Twitter also suggest that a Dune package and a Dune Gear Bundle will be available in the shop. There are costs involved as well, with both packages costing 4,600 V-Bucks each. There is, however, a catch. These are considered placeholder prices, so don't expect the things to cost this much until they're available.
There's also no indication on a release date, but keep in mind that the film comes out on October 22. It's very likely that the skins and cosmetics will be available at that time as well.
All we have to do now is wait for Epic's formal confirmation. However, as previously said, HYPEX is a very dependable Fortnite leaker.
Fortnite Chapter 3: New Flying Animals Leaked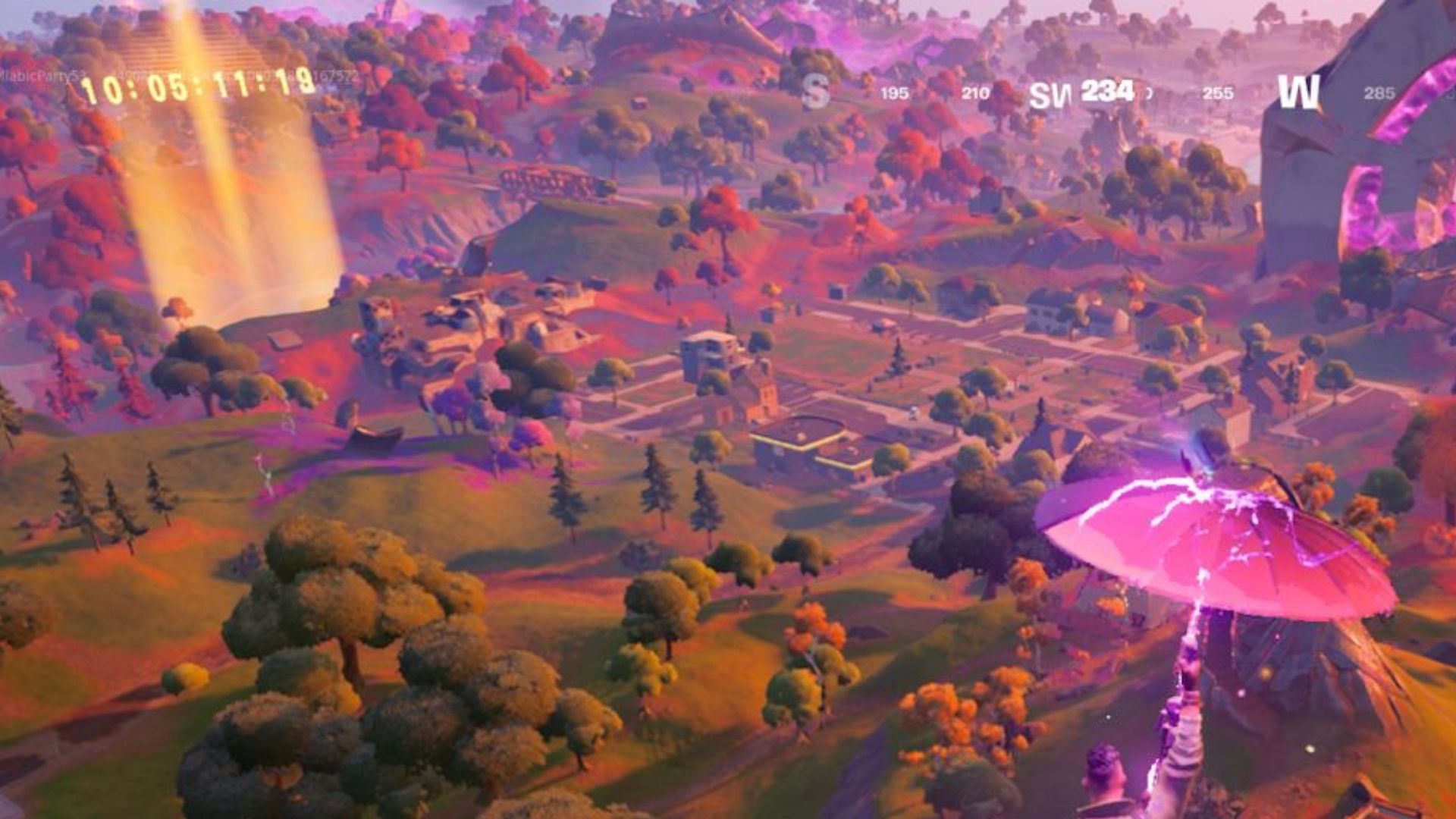 Fortnite Chapter 3: New Flying Animals Leaked
A fresh Fortnite Chapter 3 leak has surfaced online ahead of the game's next chapter and the major Season 8-ending event, which will usher in the free-to-play battle royale game's shift. Unfortunately, the leak isn't as thrilling as some of the other Chapter 3 leaks circulating, but it does apparently reveal one of the game's future flying animals, which Epic Games has already teased.
The leak comes from HypeX, the Internet's most well-known Fortnite leaker and dataminer, who has previously relayed reports and proven to be trustworthy and credible. Seagulls are coming to the game with Chapter 3 as well as a tropical/beach environment, according to HypeX on Twitter. However, the leaker is unsure when this will occur during Chapter 3, however they appear to believe it will occur during Season 1.
"Seagulls coming in Chapter 3 as the next flying animals," said HypeX. "They are in one of Chapter 3's concept arts near a tropical/beach area but I don't know when exactly they'll release, most likely Season 1."
Take everything here with a grain of salt, as always. Even if the source is reliable, it doesn't change the fact that this is all unofficial. Furthermore, even if the unofficial data is correct, it is susceptible to change. Epic Games has not responded to any of this as of the time of publication. For a variety of reasons, we don't expect it to, but if it defies expectations and responds in any way, the storey will be updated accordingly.
How to play Fortnite Split Screen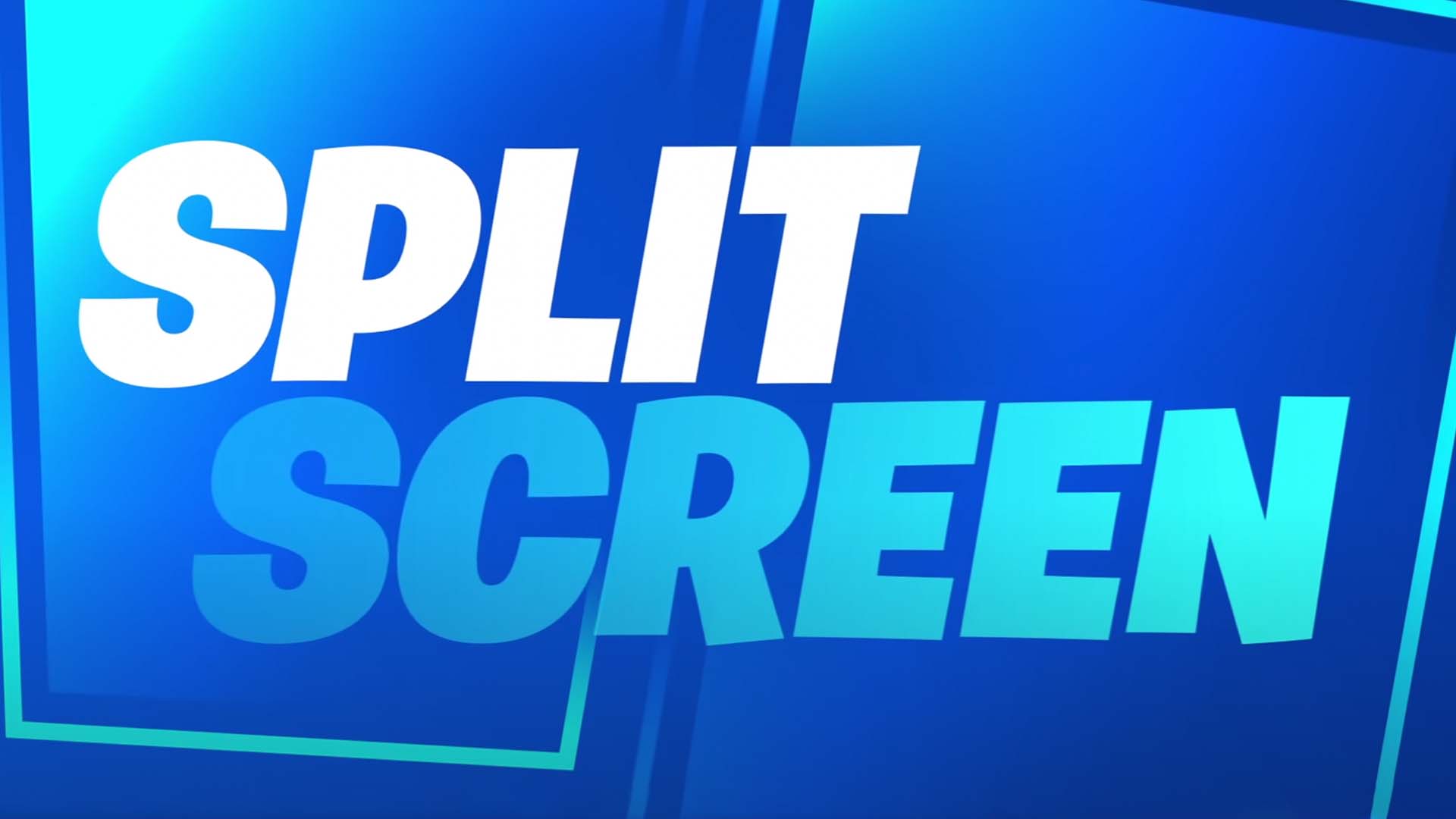 Epic Games introduced Fortnite's split-screen mode in 2019, allowing console users to play the game together on the same machine and screen.
Players can drop into Fortnite at home at the same time using the feature, with each player's point of view appearing on one half of the screen. Many people are unaware that the feature exists, so we've put together a handy guide to get you started.
New Fortnite Split-Screen Trailer
How to Enable Split-Screen Mode in Fortnite
To enable the feature in your game, follow these steps:
Navigate to the game's main lobby using the primary player's account.
Turn on the second controller and, when prompted, log into the second player's account.
At the bottom of your screen, you'll have the opportunity to log in player two to the game by pressing your console's matching Triangle (PlayStation) or Y (Xbox) button.
Following that, both players should now appear in the game's lobby section.
That's all there is to it — enjoy split-screen Fortnite!
It's worth mentioning that if one player disconnects, the game session will stop even if the other person stays in the game. Players' inventory will stay independent, which means you'll still need to gather your own items to build and improve items.
When will split-screen arrive on the Switch and PC?
Split-screen is currently only supported on the PlayStation and Xbox consoles.
This functionality is not available on PC, Nintendo Switch, or mobile devices, and Epic has not indicated that it will be available on those platforms very soon. However, if new information becomes available, we will make sure to keep you updated here.
Which modes are compatible with split-screen play?
Split-screen is currently only available in Battle Royale's Duos and Squads modes when two players are connected to the same console. It's available in Solos because players can utilise each other's screens to their advantage against one another or the other players in the lobby.
This holds true for Creative, Limited Time Modes (LTMs), and Save the World. Cross-play between console platforms, on the other hand, allows for shared screens.
Fortnite Chapter 2, Season 8: Where to find Hatake Kakashi?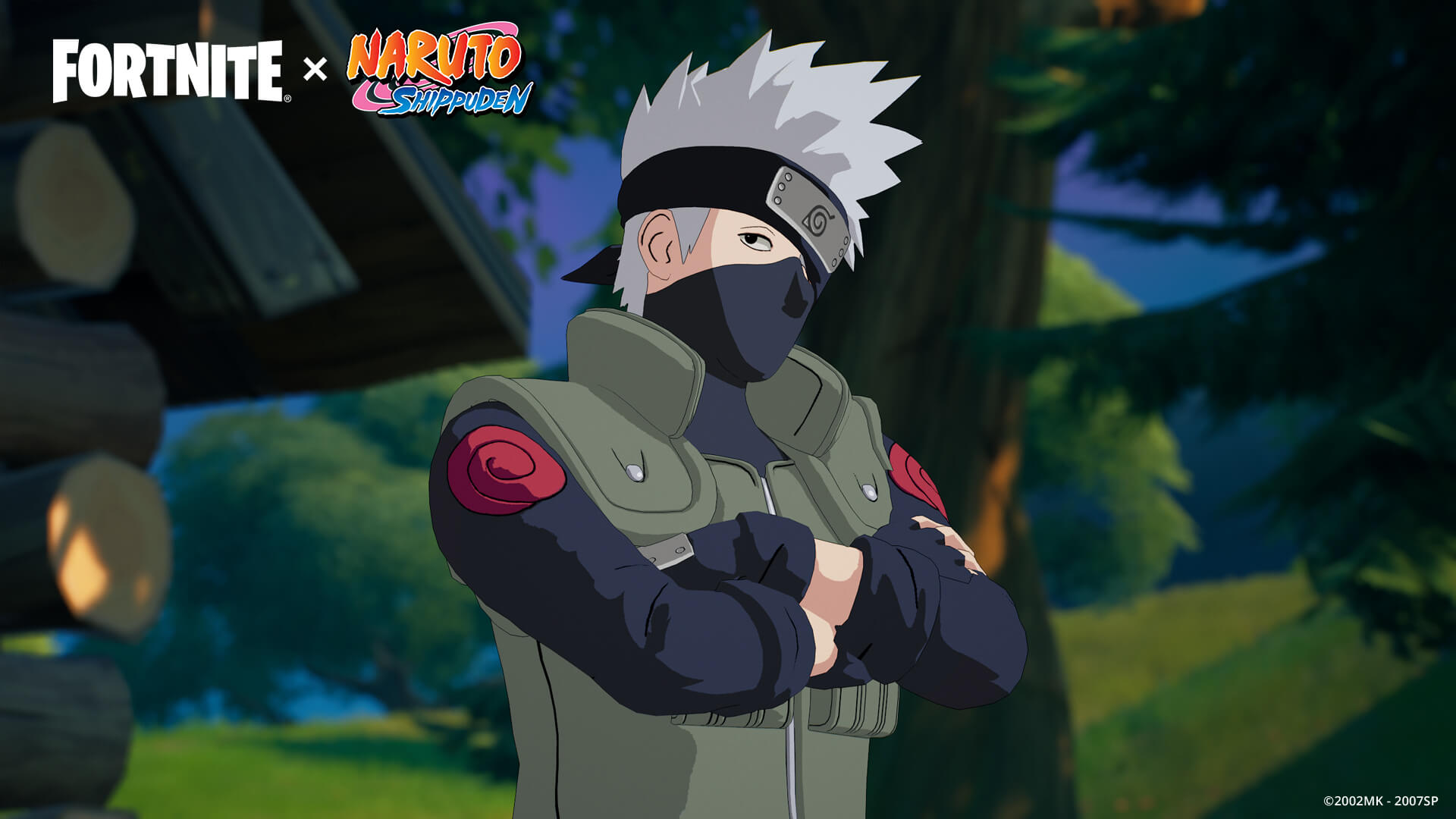 Fortnite Chapter 2, Season 8: Where to find Hatake Kakashi?
The v18.40 update added a new NPC named Hatake Kakashi to Fortnite: Chapter 2 Season 8. Players will be able to earn 30,000 XP towards their Battle Pass by completing new punchcard challenges from him. People who want to make the most of their Battle Pass before the season ends need these punchcards more than ever. During the Naruto event, Kakashi was added to the game.
Find Kakashi in order to begin the tasks. A small island in the middle of Lazy Lake is where you'll find him, just to the west of town and to the north of it. Located here, between rolling hills, is where you'll find him.
The NPC may be found strolling around in this approximate region, as they all have patrol routes that they follow. A speaking bubble icon will display on the map and your main screen when you are close enough to see where they are.
Rustlord's punchcard challenges can be found here:
Scout a UFO crash site
Hit players with Paper Bomb Kunai
Build a structure after taking damage
Place or destroy a trap
Tame wildlife with the Hunter's Cloak