FIFA 22 pack weight explained: Odds for 75+, 82+ OVR cards and more
EA SPORTS' Ultimate Team strategy in FIFA 21, FIFA 22, and FIFA 23 has been widely panned, and it is unlikely to alter in FIFA 23. However, you may check the FUT pack weight odds to determine if you have a chance of pulling an 84+ rated card.
In general, the greater a player's rating in Ultimate Team, the more money they're worth on the FUT market. There are exceptions to this rule, such as a big list of meta players, but it's a decent approach to quickly determine whether something is valuable or not.
If you get over 83 OVR when opening packs, you'll get aboard animation, and if you get any higher, you might get a walkout. All of the FUT pack animations are covered in a separate guide we've created.
However, understanding your chances of acquiring elite players when purchasing a pack with FIFA Points or FUT coins is always helpful, and many of these have been confirmed by EA.
FIFA 22 pack weight odds and chances
Seasonal awards in FUT Division Rivals, Squad Battles FUT Draft, SBCs, and even Weekend League may be used to obtain FIFA 22 packs.
Here, we'll go through some of the most common Gold packs available in Ultimate Team, as well as the odds of getting cards of various ratings.
FIFA 22 Gold pack odds
Gold 75+ OVR Player = 100%
Gold 82+ OVR Player = 7.7%
Gold 83+ OVR Player = 3.5%
Premium Gold pack odds
The odds of packing a high-rated Gold player are represented by the percentages below:
Gold 75+ OVR Player = 100%
Gold 82+ OVR Player = 30%
Gold 84+ OVR Player = 7.5%
Premium Gold Preview pack odds
The Preview Packs somewhat boost your odds of carrying an 84+ rated player in FIFA 22:
Gold 75+ OVR Player = 100%
Gold 82+ OVR Player = 30%
Gold 84+ OVR Player = 7.9%
Premium Gold Players pack odds
Gold 75+ OVR Player = 100%
Gold 82+ OVR Player = 51%
Gold 86+ OVR Player = 4.2%
Rare Players pack odds
Gold 75+ OVR Player = 100%
Gold 82+ OVR Player = 95%
Gold 88+ OVR Player = 6.6%
Rare Gold pack odds
Gold 75+ OVR Player = 100%
Gold 82+ OVR Player = 58%
Gold 86+ OVR Player = 4.3%
FIFA 22 Mega pack odds
Gold 75+ OVR Player = 100%
Gold 82+ OVR Player = 79%
Gold 87+ OVR Player = 6.6%
Rare Mega pack odds
Gold 75+ OVR Player = 100%
Gold 82+ OVR Player = 92%
Gold 88+ OVR Player = 4.2%
These numbers were derived from data from FIFA 21 Preview Packs, and they will most likely be the same for FIFA 22. We will, however, update this page as new information becomes available.
How to get FIFA 22 Twitch Prime Gaming reward packs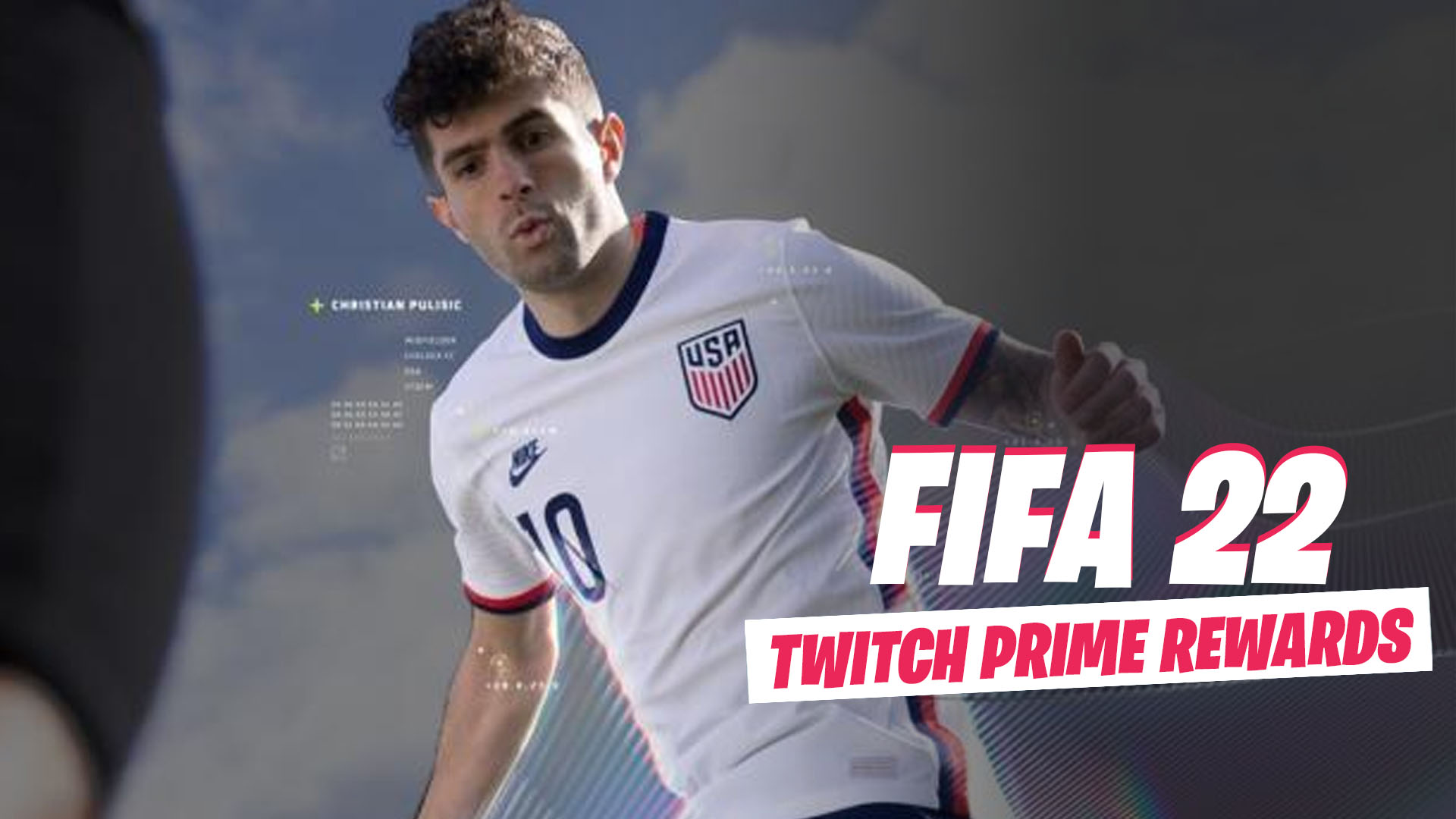 A new batch of FIFA 22 Twitch Prime Gaming loot has been announced for November 2021, which means Amazon Prime members will be able to collect a new special FUT pack in-game chock-full of rare players.
Last year, on a month-by-month basis, a number of free packs were made available to members of the game's community. These, in addition to their Division Rivals and FUT Champions awards, aid in the gathering of a large squad of players, which can be valuable for either playing with or completing SBCs.
The higher the number of cards, the better. For Ultimate Team, this is the typical rule.
And now, with FIFA 22, there are a slew of additional packs on the way. Let's go over how to get the FUT unlocks, as well as what's included.
Twitch Prime rewards for FIFA 22
The second set of FIFA 22 Prime Gaming goodies was confirmed for November on October 20.
Each month, Amazon Prime Gaming subscribers will receive a new FUT pack, which means there will be lots of opportunities to open packs.
What does the FIFA 22 Prime Gaming pack include?
The November FIFA 22 Prime Gaming prizes have been revealed, and they include a short-term loan Kylian Mbappe card (91-rated PSG striker), as well as almost half a dozen gold players and two 81+ player pick selections.
Here's what you'll get when you buy the bundle:
7 rare gold player cards
Mbappe, Kylian (five-game loan)
2 rare Gold Player picks (over 81)
It's a decent haul of prizes, and having additional high-rated FUT players is always a good thing. Plus, if you can acquire it for free through Twitch Prime, you won't say no; perhaps your Ultimate Team pack luck will strike the perfect chord.
How to get Twitch Prime Gaming awards for FIFA 22
You'll only need to perform a few things to obtain the FIFA 22 Twitch Prime incentives when they start rolling out:
On their website, you can link your Twitch account to an Amazon Prime account.
Connect a Twitch account to an EA SPORTS account.
Go to the top-right corner of the website and click the Twitch Prime crown.
From there, claim your prizes.
Start FIFA 22 and go to the Ultimate Team interface and select 'Store.'
Your prizes should be delivered – ready to open – once you click 'My Packs.'
Everything should be added to your account automatically once you've completed those procedures.
FIFA 22 Heroes: Morientes, Dempsey and Cahill are now available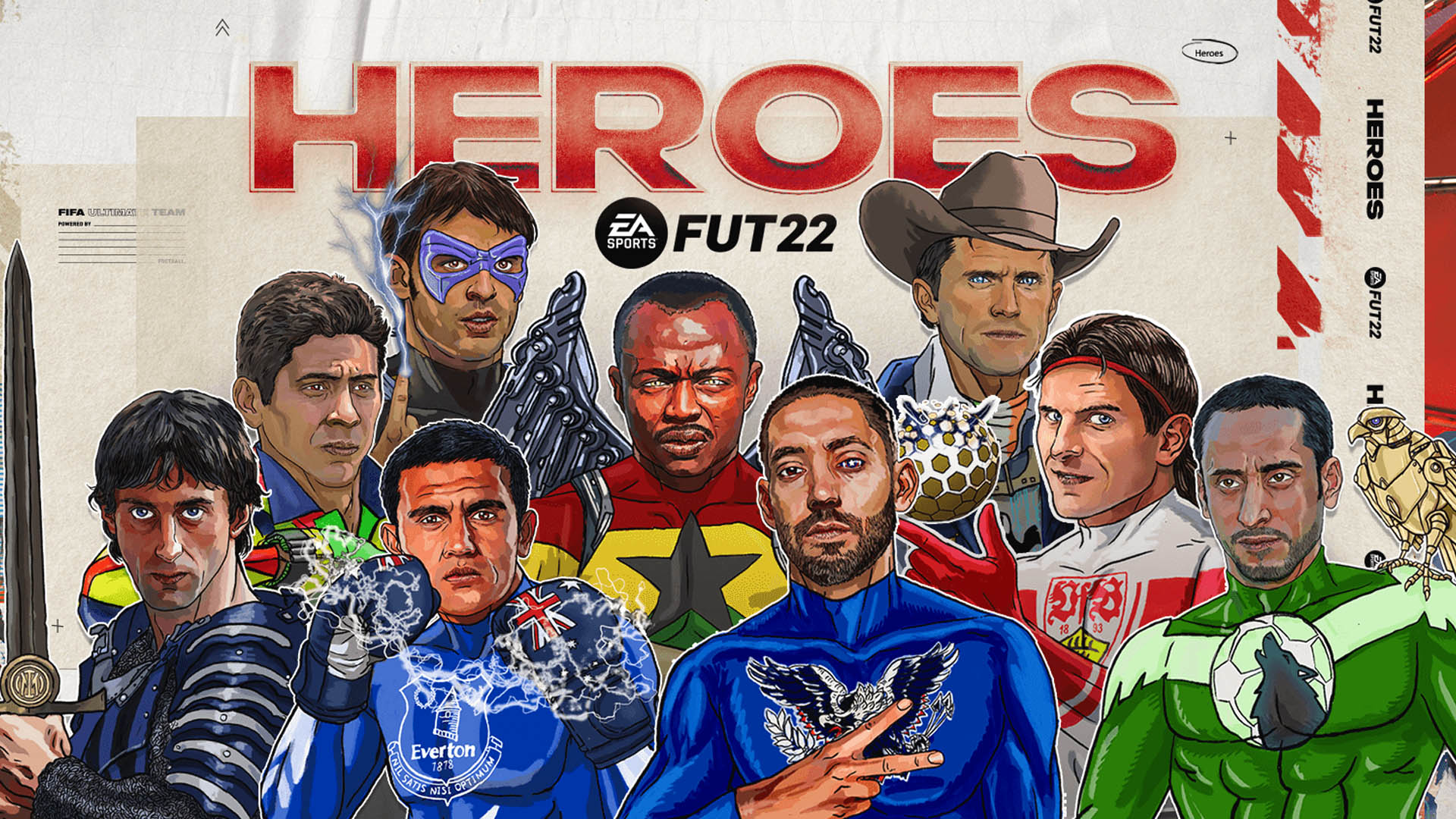 FIFA 22 Heroes introduces a slew of 'new' players to Ultimate Team, although these are all very old characters. All of the superstars below are assigned to a certain league, which means they must be placed up next to cards from the same competition for maximum harmony. Scroll down to view thorough biographies of nine elite contenders, as well as the full list of FIFA 22 Heroes.
Mario Gomez (88, Bundesliga)
Gomez, a long-time FIFA favourite who only retired in 2020, returns to the series with a super-powered card commemorating his time with Stuttgart, Bayern Munich, and Wolfsburg. The 6ft 2in target man scored 231 goals in 456 games for his club, and added 31 more in 78 appearances for Germany. If you play FIFA 22 with an all-Bundesliga team, you'll get a Physicality rating of 90+ and be good for the full season — but at a high beginning cost.
Tim Cahill (85, Premier League)
The box-to-box midfielder has 108 caps for Australia, and his career has taken him to Millwall, New York Red Bulls, Shanghai Shenhua, Hangzhou Greentown, Melbourne City, and Jamshedpur, but FIFA 22 honours his period at Everton. Cahill spent eight years in Merseyside's blue half, scoring 56 goals in 226 games and earning player of the year honours in 2004-05.
Diego Milito (88, Serie A)
The Argentine's international achievements pale in comparison to those of his contemporaries on this list, with only 25 games and four goals. His club career, on the other hand, is a different storey. Milito moved to Italy after 34 goals in 137 games for Racing Club, scoring 57 goals in two spells at Genoa and 62 goals in 128 games for Inter Milan. He won both the Serie A and the Champions League while at the San Siro in 2010, and was awarded man of the match in the latter's final after scoring twice to defeat Bayern Munich.
Jorge Campos (87, Liga BBVA MX)
Mexico's greatest goalkeeper has to be considered one of the most eccentric net-minders of all time, alongside Bruce Grobbelaar and Rene Higuita – and it's nice to see his 1990s achievements gain FIFA 22 recognition. Campos sported bright jerseys, made 130 international appearances, and occasionally played up front, scoring 35 goals in the process. UNAM, LA Galaxy, Chicago Fire, and Puebla are among the clubs on his resume.
Robbie Keane (86, Premier League)
Wolves, Coventry City, Leeds United, Tottenham Hotspur, Liverpool, West Ham United, Villa, Celtic: Keane's lung-busting performances and stunning finishing have made him a fan favourite across the United Kingdom. He's also quite popular in California, thanks to an 83-goal season with the LA Galaxy. After 146 matches and 68 goals for his country, the brave Irishman retired in 2018 and should be a popular Premier League card in FIFA 22. Will EA, on the other hand, incorporate his signature cartwheel-to-forward-roll goal celebration?
Abedi Pele (89, Ligue 1)
Isn't that a familiar face? If that's the case, it's presumably because Abedi Pele is the father of Crystal Palace striker Jordan Ayew and Swansea forward Andre Ayew. The former Ghana captain is regarded as one of the best African players of all time, having won the Champions League with Marseille in 1993 after a six-year career with the club during which he scored 23 goals in 112 games. While on loan at Lille, he scored 16 goals in 61 games, and he has also played for Lyon, Torino, and 1860 Munich.
Fernando Morientes (89, La Liga Santander)
The Spaniard's time at Liverpool won't be remembered in FIFA 22 – or anywhere else – for long, but it was an outlier in an otherwise stellar career. Morientes won the Champions League three times with Real Madrid, in 1998, 2000, and 2002, and scored 143 goals in 421 games during his career, which also included stops at Zaragoza, Monaco, and Valencia.
Clint Dempsey (85, MLS)
This is a bit of a setback for Fulham supporters. While Demspey's 50 goals in 189 appearances make him a Craven Cottage icon, FIFA 22 honours his return to the United States in 2013. Following that, he played for the Seattle Sounders and scored 47 goals in 115 games, as well as 57 goals in 141 games for the national team. Demspey and Seattle won the MLS Cup in 2006.
Sami Al-Jaber (86, MBS Pro League)
Al-Jaber was the epitome of a one-club player, appearing for Al-Hilal from 1989 until 2007, with the exception of a four-match loan spell with Wolves in 2000. He scored 204 goals in 376 games for the club where he is still revered, and added 46 more goals in 156 appearances for Saudi Arabia. Al-Jaber played in four World Cups for his country: 1994, 1998, 2002, and 2006. He is now the assistant manager of Scottish club Hearts.
List of FIFA 22 Heroes
As of Wednesday, September 29, every player on the FIFA 22 Heroes list is listed below.
Sami Al-Jaber (ST, MBS Pro League) – 86
Tim Cahill (ST, Premier League) – 85
Jorge Campos (GK, Liga BBVA MX) – 87
Joe Cole (RW, Premier League) – 87
Ivan Cordova (CB, Serie A) – 87
Clint Dempsey (CAM, MLS) – 85
Antonio Di Natale (ST, Serie A) – 88
Jerzy Dudek (GK, Premier League) – 86
David Ginola (LM, Ligue 1) – 98
Mario Gomez (ST, Bundesliga) – 88
Jurgen Kohler (CB, Bundesliga) – 89
Freddie Ljungberg (LM, Premier League) – 86
Robbie Keane (ST, Premier League) – 86
Diego Milito (ST, Bundesliga) – 88
Fernando Morientes (ST, La Liga) – 89
Aleksandr Mostovoi (CAM, La Liga) – 86
Abedi Pele (CAM, Ligue 1) – 89
Lars Ricken (CAM, Bundesliga) – 85
Ole Gunnar Solskjaer (ST, Premier League) – 86
FIFA 22 Icons guide: Rooney, Cafu, Casillas, and full FIFA 22 Icons list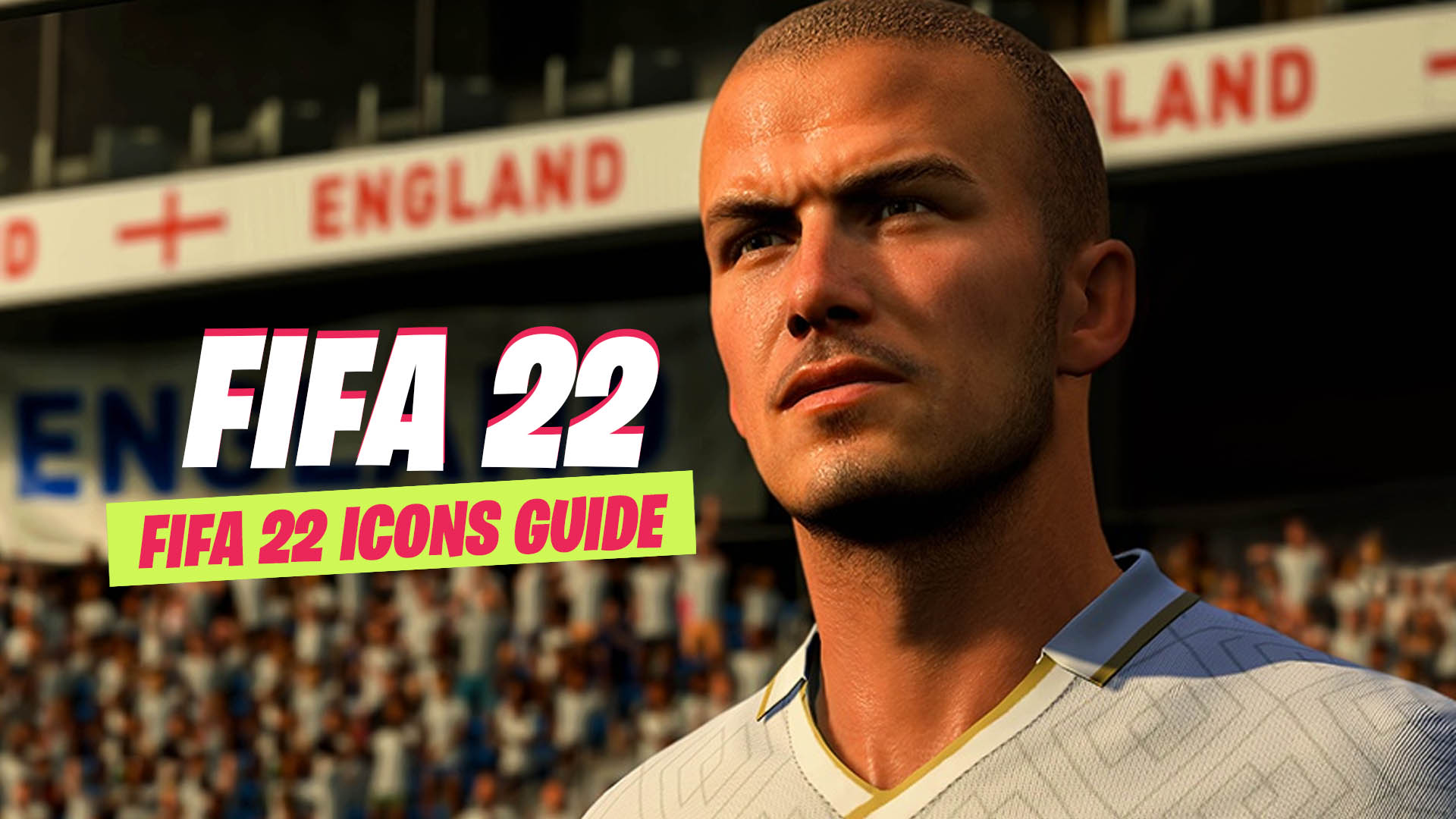 This year, four 'new' old names join the FIFA 22 Icons list, including a particular Derby County manager who also happens to be England's all-time leading goalscorer. The addition of Wayne Rooney, Cafu, Iker Casillas, and Robin van Persie brings the total number of FIFA 22 legends to 105, and we've profiled each of them below. The whole FIFA 22 Icons list can be seen further down the page.
FIFA 22 Icons: Cafu (Brazil)
Brazil's most capped player has played 142 times for his country, seventeen more than fellow FIFA 22 Icon Robert Carlos, who has played 125 times. The battering right-back is the only player in history to have appeared in three World Cup finals in a row, winning in 1994 and 2002 and coming in second in 1998. In Italy, he's a legend for his dominance with Roma and AC Milan.
FIFA 22 Icons: Iker Casillas (Spain)
This Real Madrid favourite led his country to European Championship gold in 2008 and its first-ever World Cup victory in 2010, keeping five clean sheets in the latter competition. Casillas won the Euros for the second time in 2012, adding to his 167 international caps, five La Liga titles, and three UEFA Champions League championships.
FIFA 22 Icons: Wayne Rooney (England)
As a 77-rated attacking midfielder for Derby County, the long-time Everton and Manchester United fan sneaked into FIFA 21 as a 77-rated attacking midfielder. Rooney, who is now retired (but still manages the Midlands club), receives a significant improvement for FIFA 22, his first year as an Icon. With 53 goals in 120 appearances, Super Wayne is England's all-time best goalscorer.
FIFA 22 Icons: Robin van Persie (Netherlands)
RVP was a polarising figure in North London after resigning as Arsenal captain to join rivals Manchester United. However, his time at the Emirates remains a highlight of his career. He scored 96 goals in 194 games for Arsenal, as well as 50 goals in 102 appearances for the Dutch national team. However, during his time at United, he won the Premier League in 2012-13.
FIFA 22 Icons: The full FIFA 22 Icons list
The FIFA 22 team consists of 105 players. This is the index of every legend in Ultimate Team, sorted by country.
Hernan Crespo (Argentina)
Diego Maradona (Argentina)
Juan Roman Riquelme (Argentina)
Juan Sebastian Veron (Argentina)
Javier Zanetti (Argentina)

Carlos Alberto (Brazil)
Cafu (Brazil)
Roberto Carlos (Brazil)
Garrincha (Brazil)
Kaka (Brazil)
Pele (Brazil)
Rivaldo (Brazil)
Ronaldinho (Brazil)
Ronaldo (Brazil)
Socrates (Brazil)

Hristo Stoichkov (Bulgaria)
Samuel Eto'o (Cameroon)
Davor Suker (Croatia)
Petr Cech (Czech Republic)
Pavel Nedved (Czech Republic)
Michael Laudrup (Denmark)
Peter Schmeichel (Denmark)

John Barnes (England)
David Beckham (England)
Sol Campbell (England)
Ashley Cole (England)
Rio Ferdinand (England)
Steven Gerrard (England)
Frank Lampard (England)
Gary Lineker (England)
Bobby Moore (England)
Michael Owen (England)
Wayne Rooney (England)
Paul Scholes (England)
Alan Shearer (England)
Ian Wright (England)

Jari Litmanen (Finland)
Lauren Blanc (France)
Eric Cantona (France)
Marcel Desailly (France)
Theirry Henry (France)
Claude Makelele (France)
Emmanuel Petit (France)
Robert Pires (France)
David Trezeguet (France)
Patrick Vieira (France)
Zinedine Zidane (France)

Michael Ballack (Germany)
Miroslav Klose (Germany)
Phillip Lahm (Germany)
Lothar Matthaus (Germany)
Bastian Schweinsteiger (Germany)
Michael Essien (Ghana)
Ferenc Puskas (Hungary)
Roy Keane (Ireland)

Roberto Baggio (Italy)
Franco Baresi (Italy)
Fabio Cannavaro (Italy)
Alessandro Del Piero (Italy)
Gennaro Gattuso (Italy)
Filippo Inzaghi (Italy)
Paolo Maldini (Italy)
Alessandro Nesta (Italy)
Andrea Pirlo (Italy)
Christian Vieri (Italy)
Gianluca Zambrotta (Italy)
Gianfranco Zola (Italy)

Didier Drogba (Ivory Coast)
Hidetoshi Nakata (Japan)
Luis Hernandez (Mexico)
Hugo Sanchez (Mexico)
Dennis Bergkamp (Netherlands)
Johan Cruyff (Netherlands)
Ruud Gullit (Netherlands)
Patrick Kluivert (Netherlands)
Ronald Koeman (Netherlands)
Marc Overmars (Netherlands)
Frank Rijkaard (Netherlands)
Clarence Seedorf (Netherlands)
Marco van Basten (Netherlands)
Edwin van der Sar (Netherlands)
Ruud van Nistelrooy (Netherlands)
Robin van Persie (Netherlands)

Jay-Jay Okocha (Nigeria)
George Best (Northern Ireland)
Deco (Portugal)
Eusebio (Portugal)
Luis Figo (Portugal)
Rui Costa (Portugal)
Gheorghe Hagi (Romania)
Lev Yashin (Russia)
Kenny Dalglish (Scotland)
Nemanja Vidic (Serbia)

Emilio Butragueno (Spain)
Iker Casillas (Spain)
Josep Guardiola (Spain)
Fernando Hierro (Spain)
Raul (Spain)
Carles Puyol (Spain)
Fernando Torres (Spain)
Xavi (Spain)

Henrik Larsson (Sweden)
Andriy Shevchenko (Ukraine)
Ryan Giggs (Wales)
Ian Rush (Wales)