FIFA 22 Icons guide: Rooney, Cafu, Casillas, and full FIFA 22 Icons list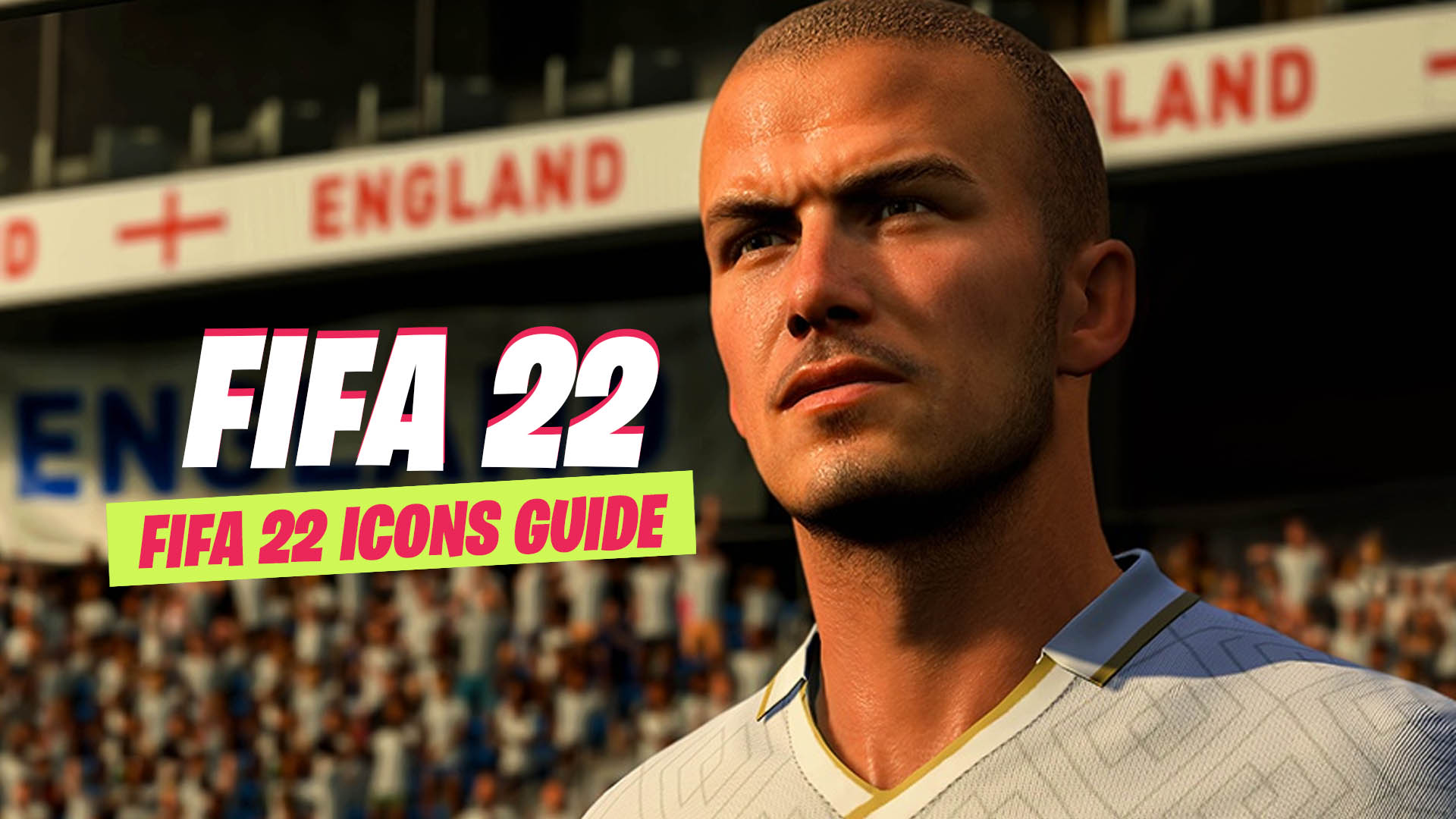 This year, four 'new' old names join the FIFA 22 Icons list, including a particular Derby County manager who also happens to be England's all-time leading goalscorer. The addition of Wayne Rooney, Cafu, Iker Casillas, and Robin van Persie brings the total number of FIFA 22 legends to 105, and we've profiled each of them below. The whole FIFA 22 Icons list can be seen further down the page.
FIFA 22 Icons: Cafu (Brazil)
Brazil's most capped player has played 142 times for his country, seventeen more than fellow FIFA 22 Icon Robert Carlos, who has played 125 times. The battering right-back is the only player in history to have appeared in three World Cup finals in a row, winning in 1994 and 2002 and coming in second in 1998. In Italy, he's a legend for his dominance with Roma and AC Milan.
FIFA 22 Icons: Iker Casillas (Spain)
This Real Madrid favourite led his country to European Championship gold in 2008 and its first-ever World Cup victory in 2010, keeping five clean sheets in the latter competition. Casillas won the Euros for the second time in 2012, adding to his 167 international caps, five La Liga titles, and three UEFA Champions League championships.
FIFA 22 Icons: Wayne Rooney (England)
As a 77-rated attacking midfielder for Derby County, the long-time Everton and Manchester United fan sneaked into FIFA 21 as a 77-rated attacking midfielder. Rooney, who is now retired (but still manages the Midlands club), receives a significant improvement for FIFA 22, his first year as an Icon. With 53 goals in 120 appearances, Super Wayne is England's all-time best goalscorer.
FIFA 22 Icons: Robin van Persie (Netherlands)
RVP was a polarising figure in North London after resigning as Arsenal captain to join rivals Manchester United. However, his time at the Emirates remains a highlight of his career. He scored 96 goals in 194 games for Arsenal, as well as 50 goals in 102 appearances for the Dutch national team. However, during his time at United, he won the Premier League in 2012-13.
FIFA 22 Icons: The full FIFA 22 Icons list
The FIFA 22 team consists of 105 players. This is the index of every legend in Ultimate Team, sorted by country.
Hernan Crespo (Argentina)
Diego Maradona (Argentina)
Juan Roman Riquelme (Argentina)
Juan Sebastian Veron (Argentina)
Javier Zanetti (Argentina)

Carlos Alberto (Brazil)
Cafu (Brazil)
Roberto Carlos (Brazil)
Garrincha (Brazil)
Kaka (Brazil)
Pele (Brazil)
Rivaldo (Brazil)
Ronaldinho (Brazil)
Ronaldo (Brazil)
Socrates (Brazil)

Hristo Stoichkov (Bulgaria)
Samuel Eto'o (Cameroon)
Davor Suker (Croatia)
Petr Cech (Czech Republic)
Pavel Nedved (Czech Republic)
Michael Laudrup (Denmark)
Peter Schmeichel (Denmark)

John Barnes (England)
David Beckham (England)
Sol Campbell (England)
Ashley Cole (England)
Rio Ferdinand (England)
Steven Gerrard (England)
Frank Lampard (England)
Gary Lineker (England)
Bobby Moore (England)
Michael Owen (England)
Wayne Rooney (England)
Paul Scholes (England)
Alan Shearer (England)
Ian Wright (England)

Jari Litmanen (Finland)
Lauren Blanc (France)
Eric Cantona (France)
Marcel Desailly (France)
Theirry Henry (France)
Claude Makelele (France)
Emmanuel Petit (France)
Robert Pires (France)
David Trezeguet (France)
Patrick Vieira (France)
Zinedine Zidane (France)

Michael Ballack (Germany)
Miroslav Klose (Germany)
Phillip Lahm (Germany)
Lothar Matthaus (Germany)
Bastian Schweinsteiger (Germany)
Michael Essien (Ghana)
Ferenc Puskas (Hungary)
Roy Keane (Ireland)

Roberto Baggio (Italy)
Franco Baresi (Italy)
Fabio Cannavaro (Italy)
Alessandro Del Piero (Italy)
Gennaro Gattuso (Italy)
Filippo Inzaghi (Italy)
Paolo Maldini (Italy)
Alessandro Nesta (Italy)
Andrea Pirlo (Italy)
Christian Vieri (Italy)
Gianluca Zambrotta (Italy)
Gianfranco Zola (Italy)

Didier Drogba (Ivory Coast)
Hidetoshi Nakata (Japan)
Luis Hernandez (Mexico)
Hugo Sanchez (Mexico)
Dennis Bergkamp (Netherlands)
Johan Cruyff (Netherlands)
Ruud Gullit (Netherlands)
Patrick Kluivert (Netherlands)
Ronald Koeman (Netherlands)
Marc Overmars (Netherlands)
Frank Rijkaard (Netherlands)
Clarence Seedorf (Netherlands)
Marco van Basten (Netherlands)
Edwin van der Sar (Netherlands)
Ruud van Nistelrooy (Netherlands)
Robin van Persie (Netherlands)

Jay-Jay Okocha (Nigeria)
George Best (Northern Ireland)
Deco (Portugal)
Eusebio (Portugal)
Luis Figo (Portugal)
Rui Costa (Portugal)
Gheorghe Hagi (Romania)
Lev Yashin (Russia)
Kenny Dalglish (Scotland)
Nemanja Vidic (Serbia)

Emilio Butragueno (Spain)
Iker Casillas (Spain)
Josep Guardiola (Spain)
Fernando Hierro (Spain)
Raul (Spain)
Carles Puyol (Spain)
Fernando Torres (Spain)
Xavi (Spain)

Henrik Larsson (Sweden)
Andriy Shevchenko (Ukraine)
Ryan Giggs (Wales)
Ian Rush (Wales)
FIFA 22: Advance Defense Techniques
Welcome to our "FIFA 22: Advance Defense Techniques' guide. In this article we are going to tell you the most effective advanced defensive strategies for defending your goal.
You should study advanced defensive strategies in FIFA 22, particularly online. Especially after you've mastered the fundamentals. Techniques include shoulder to shoulder, sheltering the ball and some more stuff that go as follows.
FIFA 22: Shoulder to shoulder defense technique
When you catch up to an opponent, you'll frequently find yourself fighting for the ball shoulder to shoulder. A push-off battle normally ends with a push, although a foul might be called. This strategy works well for players that are strong and aggressive.
FIFA 22: The Jockey technique
The most vital defensive manoeuvre that prevents the opponent from playing the ball. It takes practise to use the Jockey method right, but it's worth it.
The Jockey approach helps you not just in one-on-one scenarios but also in defence and predicting when the other team will send the ball to you. By hitting the L2/LT button, the player enters Jockey mode and begins strafing in the direction of your choosing.
FIFA 22: Shielding technique
Shielding the ball is a tactic that helps players to hang onto the ball until help arrives. This tactic may be utilised when you have no chance to create a play, want to waste time, or want to offer space to players rushing behind defenders. To use the shield, click the appropriate button (L2/LT).
FIFA 22: Body block technique
In FIFA 22, you regularly have to stop your own goal attempts. You may accomplish this by hitting the tackle button (O on PS4, A on Xbox) and performing a sliding tackle.
FIFA 22: Pressing technique
In a close game, you can use this tactic to keep score. If the opponent isn't in a rush to attack, push him and attempt to swiftly seize the ball. To enable teammate pushing, hit the d-pad or keyboard, then one of the side directions.
Be careful while applying this tactic though because it leaves a big section of the field undefended, and it also causes players to exhaust quicker. A swift attack or a through ball can definitely force you to concede a goal or two. However it's proper application generates instant result and you will gain possession of the ball within seconds.
We hope you liked our 'FIFA 22: Advance Defense Techniques' guide. Please leave a comment below and let us know about your favorite defensive tactic. We post fresh content daily and if there is something specific that you would like us to cover then please do let us know all about it. Your thoughts and opinions matter to us the most because they help us to serve you better.
FIFA 22: What Is Attack & Counter Attack?
Welcome to our 'FIFA 22: What Is Attack & Counter Attack?' guide. In this article you will learn how to successfully generate attacking plays as well as counter plays. It's not always simple to get possession of the ball in FIFA 22. Thus, prepare an attacking play that ends with a shot at goal, ideally a goal. Attacking the opponent objective is a multi-stage process.
FIFA 22: Attacking & counter attacking in the mid-field
Controlling the midfield is crucial in FIFA 22, as it is in every game. So, if the goalie kicks the ball away, battle for it and attempt to get it back to one of your players for a rapid counterattack.
FIFA 22: One touch passing
One-touch football is a good approach to get past the defence. It features two or three players making rapid passes in a limited space. As a result, your teammates have a better probability of escaping hostile players and receiving a through pass.
FIFA 22: Precise positioning
Preparing a positional attack in FIFA 22 takes time, precision, and plenty of short passes. Use one-touch football with through balls intended at strikers racing behind opponent defenders, and incorporate side midfielders and wingers. As a result, opponents are unable to construct a solid defence in time. It is highly important to play a constructive game and this is only possible with precise positioning.
FIFA 22: Counter attacks are crucial
In FIFA 22, you may launch deadly counterattacks if your opponent makes an error with a pass, loses the ball, or fails a technical trick. Most counter-attacks occur on the field's fast flanks, although they may also occur in the centre if a through ball is available (on the ground or in the air).
We hope you liked our 'FIFA 22: What Is Attack & Counter Attack?' guide. Please do leave a comment below and let us know if this was helpful. We post fresh content daily and if there is something specific that you would like us to cover then do comment below. Your thoughts and opinions really matter to us because they help us to serve you better.
FIFA 2022: What Are Set Pieces?
Welcome to our 'FIFA 2022: What Are Set Pieces?' guide. Set pieces in FIFA 22, particularly those in the opponent's penalty area, offer wonderful scoring chances, whether directly or via passing to the forwards.
What are throw-ins?
A throw-in restarts the game from the field's sidelines. When throwing in, aim for a player who isn't presently covered or a player who is rushing in. To make the player toss the ball farther away, you may hold down the pass button longer.
What is a corner?
A cursor will show in the opponent's penalty area before you take a corner kick. After you've placed the cursor, use the cross button to change the power. Remember not to kick the ball too hard or you may miss your opportunity to score.
In FIFA 22, a short corner kick comprises a fast ground pass to the closest player, followed by a kick into the penalty area. This kind of corner kick is meant to loosen up the penalty area and locate a space to score a goal. By pressing the modifier (R1/RT), you may have a midfielder run closer for the short corner kick.
What are free kicks?
Choose a player with the best shot power, accuracy, and curve stats. Choose a left-footed player to attack the right side of the goal. When shooting towards the left side of the goal, use a right-footed player.
In FIFA 22, free kicks may be taken in a variety of ways:
A penalty area cross is taken when a direct shot cannot be scored.
Short pass: this is how you restart the game near the middle or even the opponent's goal line;
Try a hard shot right towards the goal from roughly 18 metres away. First, establish your player's target and firing power. Taking straight free kicks on goal needs a lot of experience, therefore expect to wait;
When placing the ball up near to the goal, you may be tempted to try a technical curving shot. To begin, aim away from the opponent's wall, which is outside the goal area. You may then choose your shot with the right analogue stick (curved shot).
What are penalty kicks?
Penalty kicks in FIFA 22 are always a gamble, particularly if they determine a close match in Division Rivals or FUT Champions. To take a penalty kick, hit the shot button, then hold the direction you want the ball to go.
A modifier or a finesse shot modifier may also be used. If you set the shooting power too high, the player will likely kick the ball over the goal, losing the opportunity to score.
We hope you liked our 'FIFA 2022: What Are Set Pieces?' guide. Please do leave a comment below.