Fans on Twitter stunned to see Aaron Donald only finishing 3rd in NFL Top 100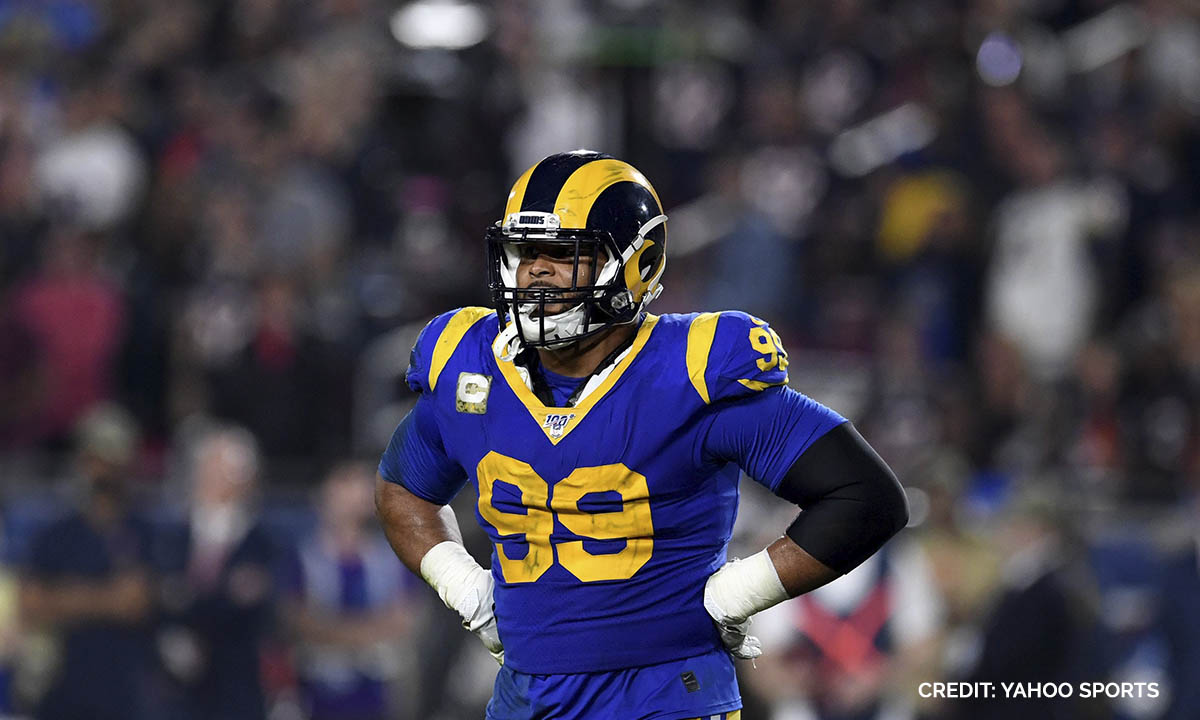 Twitter is stunned to find out Aaron Donald is no longer the best player in the NFL. On NFL Network's Top 100 Players of 2020, Donald only ranked third – down from No. 1 in 2019.
Russell Wilson (No. 2) and Lamar Jackson (No. 1) are the only players who ranked ahead of Donald, though Patrick Mahomes was surprisingly behind the Rams defensive tackle.
Twitter is just stunned to know that Donald was voted lower than Wilson and Jackson, with many of them calling him the best player in the league.
Also, Jalen Ramsey too joined the discussion, saying Donald is the best player – not just the best defensive player – in football right now.