Everything that's coming to Disney Plus in October 2021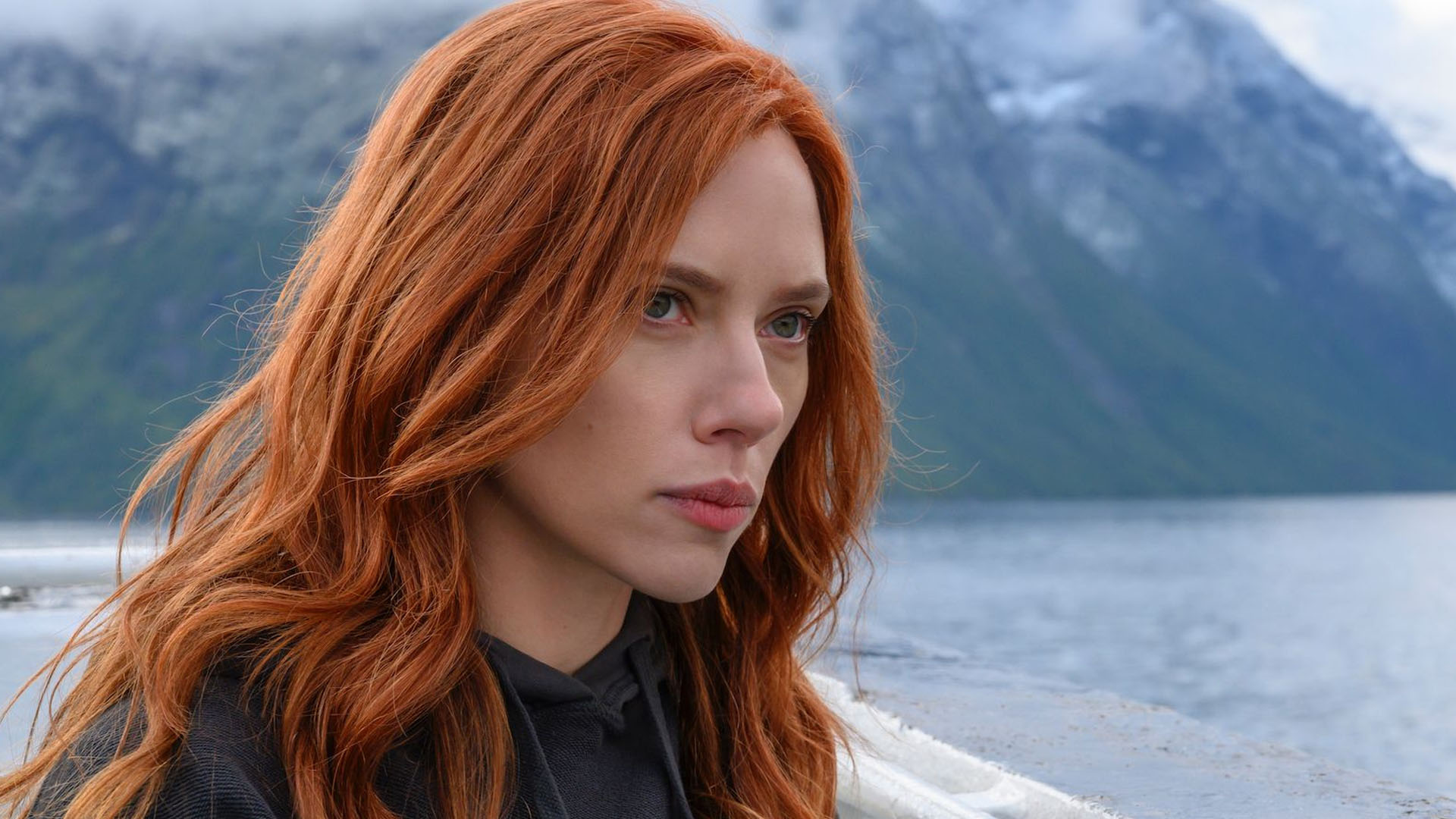 After launching concurrently in theatres and on Disney Plus Premier Access in July, "Black Widow" will soon be available for free on Disney Plus, prompting Scarlett Johansson to pursue a (now-resolved) breach of contract complaint against the Mouse House.
Disney Plus will celebrate Halloween with holiday specials such as "Lego Star Wars: Terrifying Tales" and "The Scariest Story Ever: A Mickey Mouse Halloween Spooktacular!" on Oct. 1, "The Ghost of Molly McGee" on Oct. 6, and "Muppets Haunted Mansion," "Under Wraps," and "Mickey's Tale of Two Witches" on Oct. 13.
In October, the streamer will also release new episodes of "Marvel's What If" and "Turner & Hooch." Fan favourites like "Alvin and the Chipmunks" and "Rookie of the Year," as well as new smashes like Angelina Jolie's "Maleficent," will be available on the site.
The first season of "Turner & Hooch," featuring Josh Peck as Scott Turner, a US marshal with an unruly dog, will end on Oct. 6.
Everything that's coming to Disney Plus in October 2021
Oct. 1
"Lego Star Wars Terrifying Tales"
"Just Roll With It: You Decide Live!"
"Alvin and the Chipmunks"
"Alvin and the Chipmunks: The Road Chip"
"The Scariest Story Ever: A Mickey Mouse Halloween Spooktacular!"
"Maleficent"
Oct. 6
"Black Widow"
"Among the Stars"
"Turner & Hooch" (Season Finale)
"Chip 'n' Dale: Park Life"
"Marvel's What If" (Season finale)
"Doogie Kamealoha, M.D."
"Disney Junior The Chicken Squad"
"Drain The Oceans: The Mississippi River and Arctic War" (Season 1)
"Drain The Oceans" (Season 4)
"The Ghost of Molly McGee" (Season 1)
"Impact With Gal Gadot" (Season 1)
"Muppet Babies" (Season 3)
"Puppy Dog Pals" (Season 4)
"Spidey and His Amazing Friends" (Season 1)
Oct. 8
"Muppets Haunted Mansion"
"Under Wraps"
"Mickey's Tale of Two Witches"
Oct. 13
"Just Beyond"
"Chip 'n' Dale: Park Life"
"Doogie Kamealoha, M.D."
"Apollo: Back To The Moon" (Season 1)
"Mickey Mouse Mixed-Up Adventures" (Season 1)
"Secrets of the Zoo: North Carolina" (Season 1)
"Secrets of the Zoo: Down Under" (Season 2)
"The Wizard of Paws" (Season 1)
"Zombies: Addison's Moonstone Mystery Shorts" (Season 1)
Oct. 15
"Lost Cities With Albert Lin: The Great Flood"
"Megacity of the Maya Warrior King"
Oct. 20
"Doogie Kamealoha, M.D."
"Marvel Studios Assembled: The Making of Black Widow"
"Disney Insider"
"Disney's Magic Bake-Off" (Season 1)
"PJ Masks" (Season 5)
"The Wild Life of Dr. Ole" (Season 1)
Oct. 22
"Rookie of the Year"
"Thumbelina"
Oct. 27
"Doogie Kamealoha, M.D."
"Port Protection Alaska" (Season 4)
"Marvel Studios Assembled: The Making of What If..?"
"Disney Insider"
Oct. 29
"McFarland USA"
"Bob Ballard: An Explorer's Life"
Scarlett Johansson and Walt Disney Company have settled their lawsuit over the release of "Black Widow"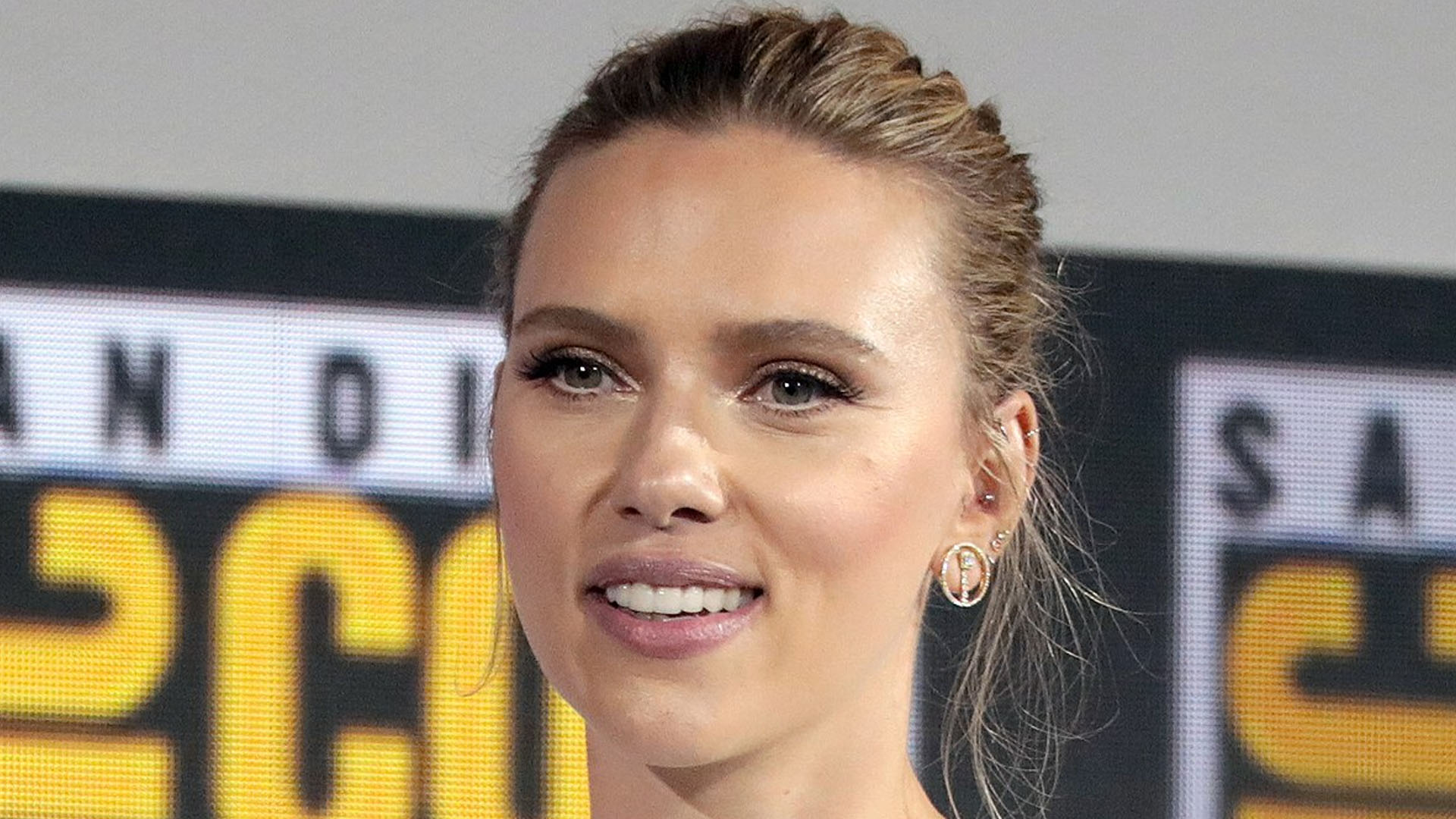 Scarlett Johansson and Walt Disney Company have settled their lawsuit over the release of "Black Widow"
Scarlett Johansson and the Walt Disney Company settled her lawsuit over the streaming release of "Black Widow," on Thursday, putting an end to what had begun as the first major battle between a studio and a star over recent changes in film rollout plans.
Johansson filed the lawsuit in Los Angeles Superior Court two months ago, claiming that the Marvel film's streaming release violated her contract and deprived her of potential earnings.
The terms of the agreement were not disclosed, but the two parties issued a joint statement in which they pledged to continue collaborating.
"I am happy to have resolved our differences with Disney," said Johansson,"I'm incredibly proud of the work we've done together over the years and have greatly enjoyed my creative relationship with the team. I look forward to continuing our collaboration."
Alan Bergman, chairman of Disney Studios Content, stated that he is "pleased that we have been able to come to a mutual agreement."
"We appreciate her contributions to the Marvel Cinematic Universe and look forward to working together on a number of upcoming projects," Bergman stated.
According to the lawsuit, Johansson's contract guaranteed her an exclusive theatrical release, with her potential earnings tied to the film's box office performance.
However, as with other recent releases since the coronavirus pandemic began, Disney released the film in theaters and on its streaming service Disney+ for $30.
The lawsuit's rhetoric and Disney's response suggested that a long and ugly battle lay ahead.
"In the months leading up to this lawsuit, Ms. Johansson gave Disney and Marvel every opportunity to right their wrong and make good on Marvel's promise," according to the lawsuit. "Disney intentionally induced Marvel's breach of the Agreement, without justification, in order to prevent Ms. Johansson from realizing the full benefit of her bargain with Marvel."
At the time, Disney stated that the lawsuit had "no merit whatsoever," and that it was "especially sad and distressing in its callous disregard for the horrific and prolonged global effects of the COVID-19 pandemic."
According to Disney, the revised release schedule "significantly enhanced her ability to earn additional compensation on top of the $20M she has received to date."
On July 9, after being delayed for more than a year due to COVID-19, "Black Widow" debuted to what was then a pandemic-best of $80 million in North America and $78 million from international theaters. However, box office receipts dropped precipitously after that. The National Association of Theater Owners issued a rare statement criticizing the strategy during its second weekend of release.
Revised hybrid release strategies have occasionally resulted in public squabbles between stars, filmmakers, and financiers who are dissatisfied with potential revenue losses and their lack of say in such strategies. None, however, were as large or as public as Johansson's lawsuit.
Tommy Kirk, actor in 'Old Yeller' and 'The Shaggy Dog,' has died at the age of 79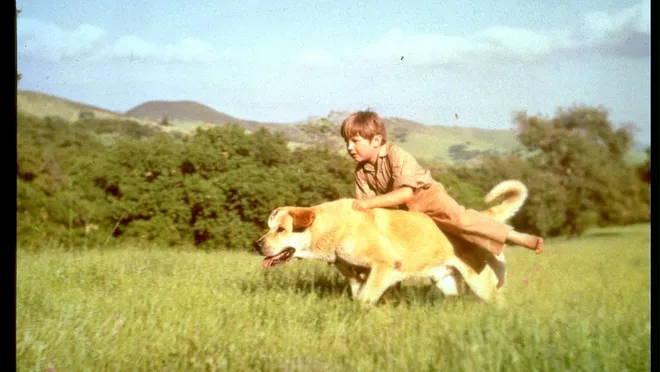 Tommy Kirk, actor in 'Old Yeller' and 'The Shaggy Dog,' has died at the age of 79
Tommy Kirk, who starred in Disney's Old Yeller and The Shaggy Dog, died recently. According to various sources, Kirk was discovered deceased at his Las Vegas residence on Tuesday. He was 79 years old at the time.
Paul Petersen II, a longtime friend of Kirk's, shared the news on Facebook, writing, "My friend of many decades, Tommy Kirk, was found dead last night. You will surely recall his string of Disney movies; Shaggy Dog. 'Ol' Yeller,' etc. Tommy was intensely private. He lived alone in Las Vegas, close to his friend…and 'Ol' Yeller' co-star, Bev Washburn… and it was she who called me this morning."
"Tommy was gay and estranged from what remains of his blood-family. We in a minor consideration are Tommy's family. Without apology. We will take care of this. Please know that Tommy Kirk loved you, his fans. You lifted him up when an Industry let him down in 1965. He was not bitter. His church comforted him.  May God have mercy on his soul," Petersen added.
Kirk began performing when he was a teenager, after his family relocated from Kentucky to California. Kirk initially debuted on television in the 1950s in episodes of Gunsmoke and Big Town. When he was cast as Joe Hardy in Disney's The Hardy Boys, he got his big break. Kirk's Disney career began with that series regular role, and it wasn't long before he was cast as the lead in the classic picture Old Yeller and later in Swiss Family Robinson. Kirk went on to star in a number of Disney classics, including The Shaggy Dog, The Absent-Minded Professor, and Merlin Jones' Misadventures.
Kirk said in multiple interviews, according to his obituary, that he was sacked by Disney at the age of 21 after they discovered he was gay while filming The Misadventures of Merlin Jones in 1964.
"When I was about 17 or 18 years old, I finally admitted to myself that [I was gay and] wasn't going to change. I didn't know what the consequences would be, but I had the definite feeling that it was going to wreck my Disney career and maybe my whole acting career," In a 1993 interview with Filmax Magazine, he said. "Disney was a family film studio and I was supposed to be their young leading man. After they found out I was involved with someone, that was the end of Disney."
Kirk joined with AIP after being released from his Disney contract and acted in the beach party films Pajama Party and How to Stuff a Wild Bikini. Kirk's acting career waned after the beach party movies, and he later admitted to struggling with a drug addiction.
He was awarded a Disney legend in 2006, and he reminisced about his time at the company.
"I want to be remembered for my Disney work, like Swiss Family Robinson and Old Yeller," he stated before reminiscing about a meeting he had with Walt Disney, the legendary studio chief, and gossip writer Hedda Hopper. "He put his arm around me, and he said, 'This is my good-luck piece here,' That was something I never forgot.
Loki Episode 6 Review and Ending Explained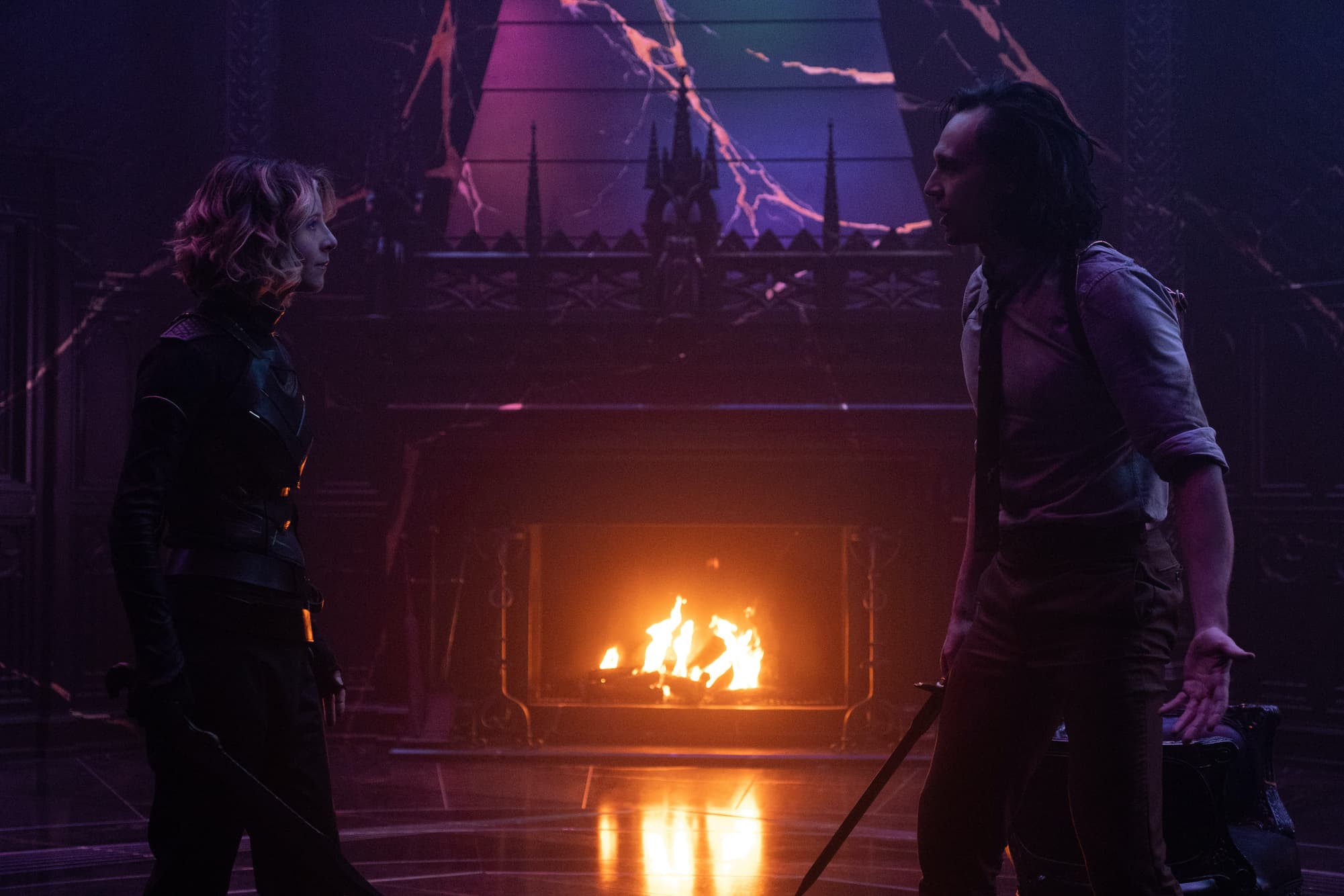 In Episode 6 of Marvel Studios' Loki, "For All Time. Always.," with Alioth enchanted, Loki and Sylvie travel to the Citadel at the End of Time. Hand in hand, they both step towards the unknown together as a singular force.
Beyond the Void, and Alioth's guard, Loki and Sylvie discover a portal to an asteroid inhabited by an intense and desolate towering citadel.
At its peak, the two spot an illuminated window. Someone's home.
Inside the dark atrium of the Citadel, Loki and Sylvie cautiously approach the dark and looming center.
Materializing before them, and much to their surprise, Miss Minutes appears congratulating them on their long journey and welcoming them to the Citadel at the End of Time.
The pair have impressed He Who Remains — He who has created all and controls all — "at the end, it is only He Who Remains." The sentient time clock tells Sylvie and Loki that the man behind the curtain wants to offer them a deal. After making a few creative adjustments, He Who Remains has made it possible for both Loki variants to be reinserted on the Sacred Timeline, to exist on the timeline together without disrupting anything. 
In the Hall of Heroes, Loki questions if He Who Remains is even still alive; the hall abandoned, in a state of disrepair and negligence.
The two are startled when they hear an elevator suddenly operate.
He Who Remains remarks on their long and painful journey to get to him. The variants are perplexed by his casual demeanor, nonplussed by the scenario at hand — He lost, they found him. Determined to convince the pair that they can't kill him, He pulls out a stack of papers that detail all their current and future dialogue; He knows what's going to happen. 
He tells Loki and Sylvie that there is only one outcome to this discussion. Livid, Sylvie questions why they're even here.
He Who Remains reminds them, "You know you can't get to the end until you've been changed by the journey. This stuff, it needs to happen." To get them in the right mindset to finish the quest, He asks Sylvie if she can really trust Loki, is she even capable of trusting anyone at all?
Crossing the threshold in time, He Who Remains reveals that He had fibbed earlier. While, yes, He did know how things were going to pan out, He only knew everything up to a point, and that point literally just passed. In raw candor, He explains anything that happens now is all unknown time, and as the person who spent eternity knowing everything, this is thrilling.
At the end of Loki episode 6, Sylvie kills He Who Remains. With no one at the helm to keep the timeline stable, branches begin to form.
As he dies, He Who Remains tells Sylvie that he will "see [her] again soon." This is clearly a nod to the versions of himself that will now be let loose. Expect to see an evil version of He Who Remains in upcoming MCU media. Kang the Conqueror looks set to be the next big bad.
Meanwhile, Loki ends up back at the TVA. However, Mobius doesn't recognize him and the Time-Keeper statues have been replaced by He Who Remains.
Clearly, Loki has been sent to another timeline where a different version of the TVA exists. It's unclear what this means for the character.