Eternals Review: Gives The MCU The Impact It Requires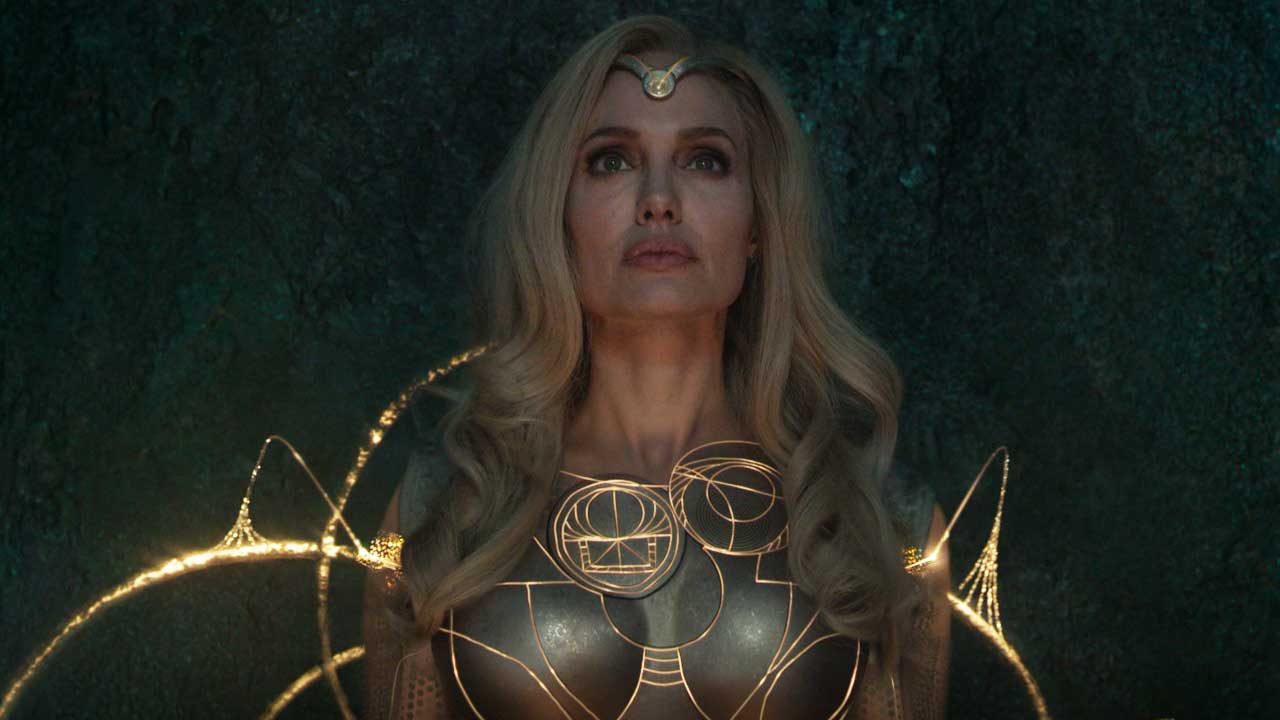 Eternals Review: Gives The MCU The Impact It Requires
We know what to anticipate from the Marvel Cinematic Universe after 13 years, four Avengers films, and 21 other blockbusters. There'll be plenty of action and spectacle, as well as brilliant character crossovers, with just enough subtly knowing humor to balance out the occasional tragic exit or life-ending hiccup.
There have undoubtedly been stumbling blocks along the way, not to mention a lamentable lack of diversity and inclusion. What is undeniable is that Kevin Feige and his cohorts have built Hollywood's most dependable hit factory, with a ready worldwide audience eager to consume more of the same.
They'll know they're getting something unusual as soon as Eternals begins. A new cosmic mythology is unveiled in the form of a Star Wars-style scroll, in which all-powerful entities known as Celestials rule the roost from the heavens, while ageless warriors known as the Eternals execute their bidding on Earth. A dizzying opening volley places these ten heroes in Mesopotamia in 5020 B.C., where they use their superpowers to defend a beachhead from a snarling sea-beast armed with whirling serpentine tentacles.
Meanwhile, instead of Michael Giacchino's majestic fanfare, the Marvel emblem is accompanied by Pink Floyd's "Time" — a wise choice for a film that spans 7,000 years of human history and spends much of its two hours and thirty minutes hopping between millennia like a hyperactive Tardis.
On paper, comic-book pioneer Jack Kirby's unbounded inventiveness and Oscar-winning Nomadland filmmaker Chloé Zhao's low-key naturalism appear to be irreconcilable poles apart. On-screen, however, they work together to create a film of epic scope and ambition, with a keening, melancholy soulfulness at its core that begs serious reflection on existential ambiguities.
The Eternals, lead by Salma Hayek's Ajak, a maternal healer with Wonder Woman's sense of style, are tasked with combating 'Deviants,' such as the aforementioned sea creature, and have been specifically warned not to intervene in human matters. But how can an empath like Sersi (Gemma Chan) not have feelings for the mortals she coexists with after so many centuries? And how could a shape-shifter like Sprite (Lia McHugh), a fellow immortal cursed to be the girl who never grows up for all time, not is fascinated about life as a mature and fecund woman?
These aren't the kinds of questions Iron Man and Thor had in mind as they scoured the galaxy for Infinity Stones. The MCU's latest ensemble, which we watch gradually reunite in the present day in reaction to a series of mysterious earthquakes that foretell a rupture in the current world order, has a lot more of a Zack Snyder's Justice League vibe to it.
Exotic flashbacks to ancient Babylon and 16th-century South America illustrate why the now-separated Eternals need to be reassembled, as well as why Thena (a fairly underused Angelina Jolie with a false English accent) isn't quite the force she once was. Meanwhile, a funny stopover in India finds Kumail Nanjiani's Kingo reimagined as a Bollywood starring man, complete with a devoted valet (Harish Patel) who records his every word.
Because reassembling the team takes so long, certain people are bound to receive less attention than others. Unfortunately, Brian Tyree Henry's gay family guy Phastos and Deaf actress Lauren Ridloff's much-heralded casting as speed dynamo Makkari amounts to nothing more than a cameo, with the latter's much-heralded casting as speed dynamo Makkari amounting to little more than a cameo.
It's a shame that more was not done to integrate Ridloff – and the sign language in which she so brilliantly converses – more fluidly into the plot in the year of CODA and Rose Ayling-Ellis on the UK's Strictly Come Dancing. As it is, we're left wanting more from her – something we can't say for Richard Madden's Superman-like Ikaris, Barry Keoghan's glum mind-controller Druig, or Kit Harington's Dane, a bland love interest for Chan's sensual Sersi, whose part appears set to be expanded in future installments.
Fans expecting Black Widow's slam-bang escapism and Shang-genre-based Chi's certainty may be caught off guard by Zhao's toying with the established formula. Despite its Guardians-style banter, her risk pays off with a film that has a purposefulness and gravitas that feels strikingly similar to Denis Villeneuve's recent Dune.
This is undoubtedly the first Marvel film to make references to both the Hiroshima bombing and the Tenochtitlan massacre of 1520, and the parallels it draws between overcrowding and extinction appear to be specifically targeted to current environmental concerns. The fact that it can do so while also dressing Don Lee's Gilgamesh in a fluffy pink romper suit speaks well for a franchise that appears to be capable of branching out in multiple directions.
'The Wheel of Time Season 2' – Prime Video's Wraps Filming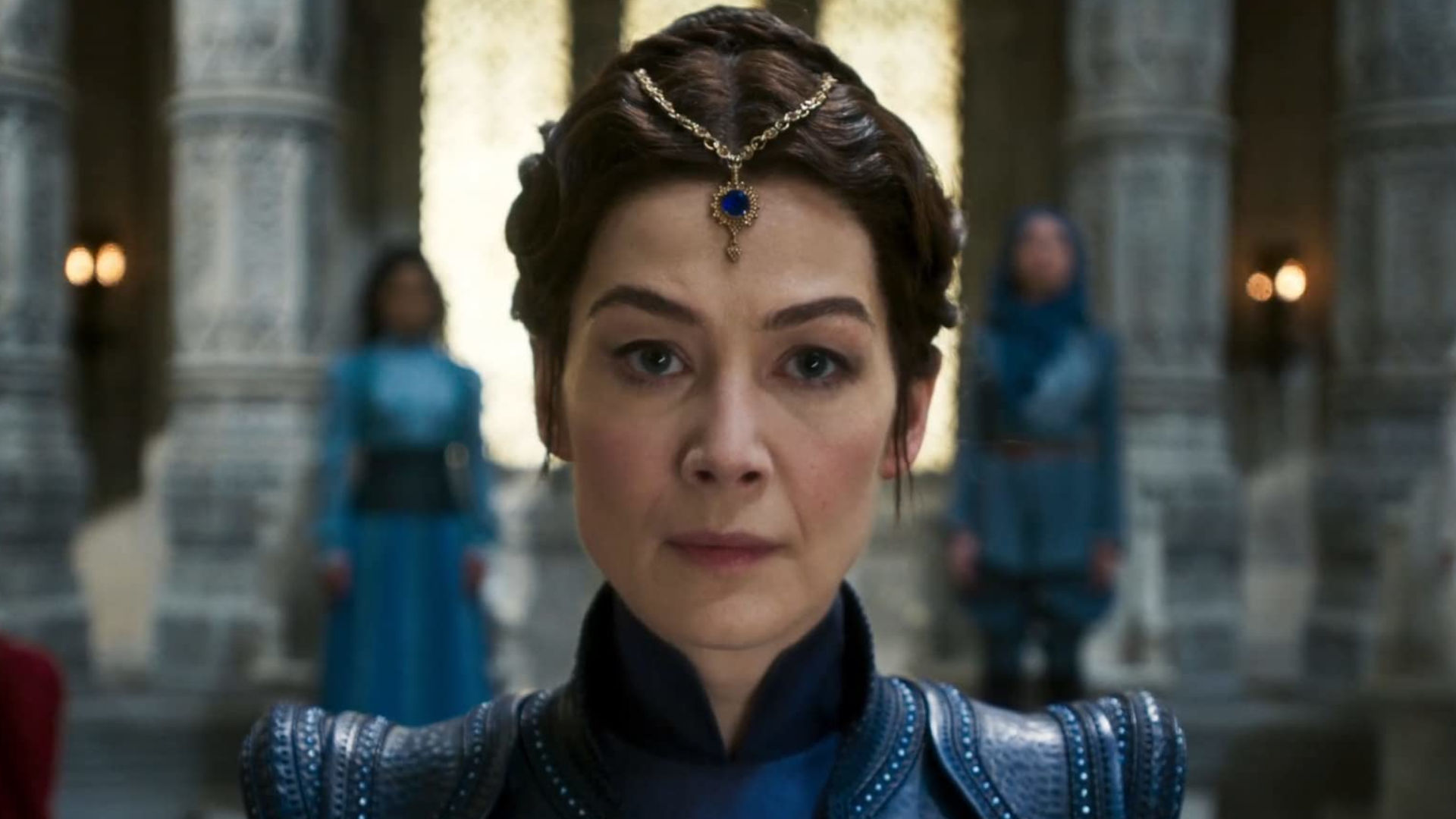 "The Wheel of Time Season 2′ – Prime Video's Wraps Filming"
Following nearly a year of filming in Prague and Morocco, Amazon Studios' fantasy action drama The Wheel of Time's second season has been officially completed, according to Prime Video. Prime Video has all eight episodes of the first season available to watch.
The streamer has released a 32-second behind-the-scenes video highlighting the season's table read, set designs, and stunt work to commemorate the season's production wrap.
The Wheel of Time Season 2: Synopsis
The story follows Moiraine, a member of the incredibly powerful all-female organisation known as the Aes Sedai, as she arrives in the small town of Two Rivers, set in a sprawling, epic world where magic exists and only certain women are allowed to access it," according to the synopsis. "There, she embarks on a perilous, globe-spanning journey with five young men and women, one of whom is said to be the Dragon Reborn, who will save or destroy humanity."
The Wheel of Time Season 2: Cast
Rosamund Pike, Daniel Henney, lvaro Morte, Sophie Okonedo, Kae Alexander, Madeleine Madden, Zo Robins, Michael McElhatton, Barney Harris, Marcus Rutherford, Joshua Stradowski, Priyanka Bose, Taylor Napier, Emmanuel Imani, and others star in The Wheel of Time, which is based on one of Robert Jordan's most popular and enduring fantasy novel series.
The Wheel of Time Season 2: Other details
Rafe Judkins, who also serves as the showrunner, created and executive produced The Wheel of Time. Pike also serves as the executive producer, with Harriet McDougal and Brandon Sanderson serving as consulting producers. Amazon Studios and Sony Pictures Television are collaborating on the fantasy series.
Larry Mondragon and Rick Selvage of iwot Productions, Mike Weber and Ted Field of Radar Pictures, Darren Lemke, Marigo Kehoe, and Uta Briesewitz of iwot Productions, who also directed the first two episodes, are executive producers.
'The Umbrella Academy Season 3' – Netflix series Gets Trailer, First Poster and more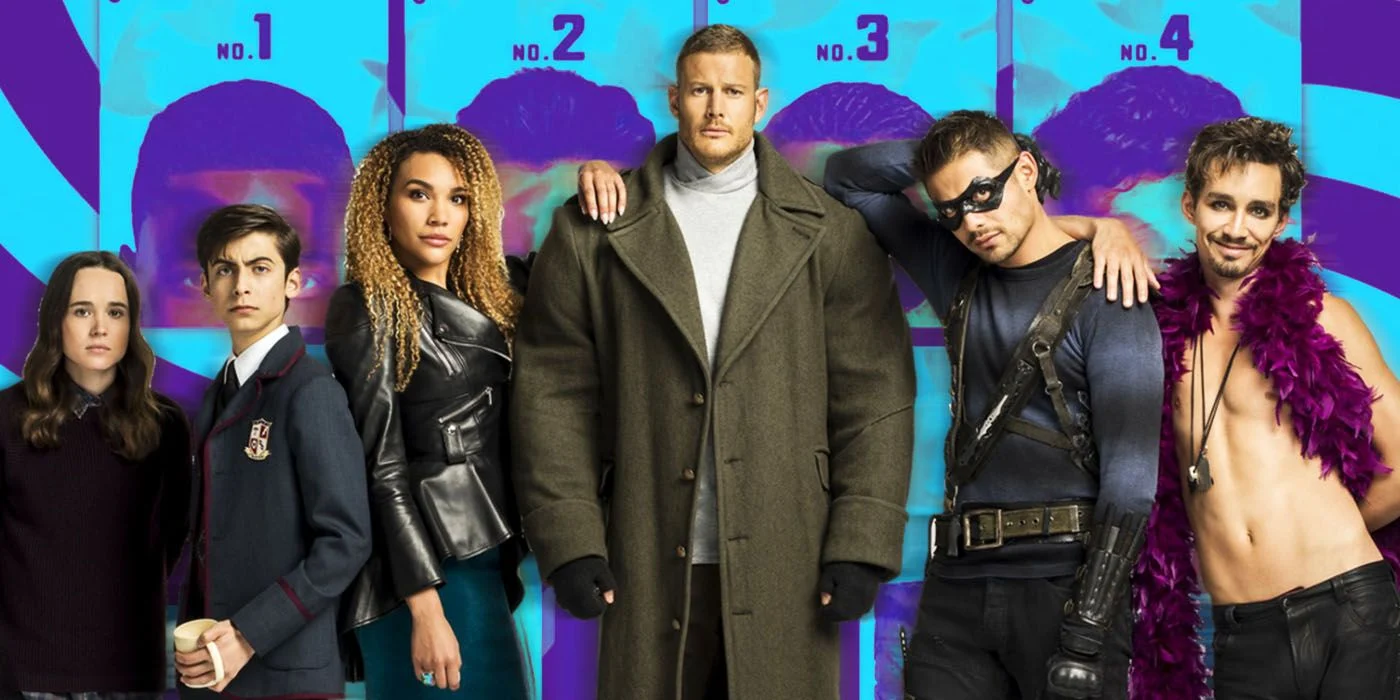 "The Umbrella Academy Season 3′ – Netflix series Gets Trailer, First Poster and more"
The first trailer for The Umbrella Academy Season 3 has been released, hinting at a chaotic season ahead. On June 22, 2022, the Netflix series will return.
The Umbrella Academy Season 3: Release date
The Umbrella Academy Season 3 has been released, hinting at a chaotic season ahead. On June 22, 2022, the Netflix series will return.
The Umbrella Academy Season 3: Synopsis
After stopping the doomsday in 1963, the Umbrella Academy returns to the present, convinced that they have finally fixed this godforsaken timeline. The synopsis says, "But after a brief moment of celebration, they realise things aren't exactly (okay, not at all) how they left them."
The Umbrella Academy Season 3: Cast
Elliot Page plays Viktor/Number Seven, Tom Hopper plays Luther/Number One, Emmy Raver-Lampman plays Allison/Number Three, Robert Sheehan plays Klaus/Number Four, David Castaeda plays Diego/Number Two, Aidan Gallagher plays Number Five, and Justine H. Min plays Ben/Number Six in the film The Umbrella Academy.
Season 3 will also introduce the Sparrow Academy, which will feature Justin H. Min as a different Ben, Justin Cornwell (I Am the Night) as Marcus, Britne Oldford (Hunters) as Fei, Jake Epstein (Suits) as Alphonso, Genesis Rodriguez (Big Hero 6) as Sloane, Cazzie David as Jayme, and an Existential Dread Inducing Psykronium Cube as Christopher.
The Umbrella Academy Season 3: Trailer
The new trailer picks up almost exactly where the second season of the show left off, with The Umbrella Academy members finding themselves in an alternate universe and inside The Sparrow Academy. The trailer then summarises the problems of Season 3, namely that a time paradox is causing the universe to collapse, and the group must once again save the day.
The Umbrella Academy Season 3: Poster
'Elton John Documentary' – 'Goodbye Yellow Brick Road' Land at Disney+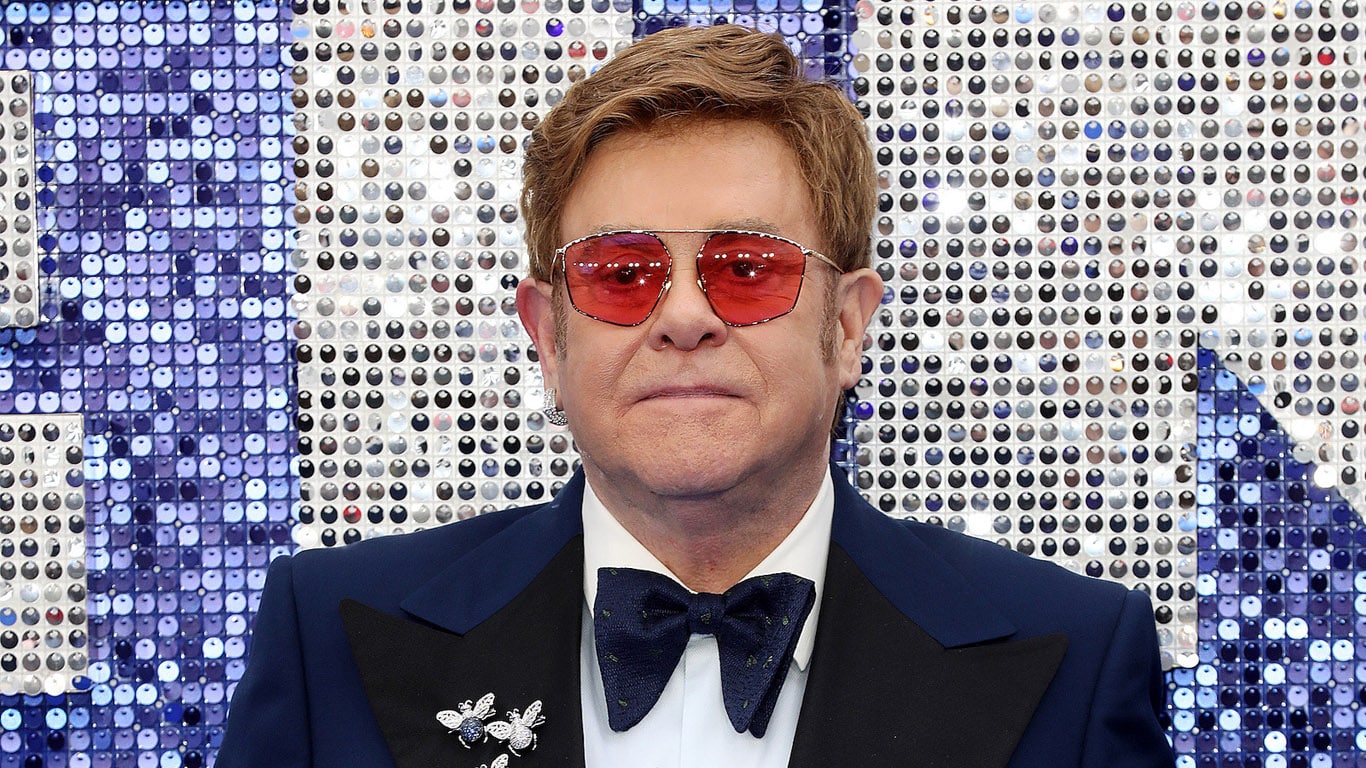 "Elton John Documentary' – 'Goodbye Yellow Brick Road' Land at Disney+"
Disney has announced that a documentary about legendary musician Elton John will be released on Disney+ and will have a limited theatrical run.
According to Disney's announcement for the film, the documentary will have a festival run and a limited theatrical release before premiering and streaming exclusively on Disney+.
Goodbye Yellow Brick Road: Release date
The documentary focuses on John's final months on the road, culminating in his final North American show in November 2022 at Dodger Stadium. According to a Deadline report on the documentary, Disney has also acquired the rights to record that final concert, though it's unclear whether they intend to livestream it or simply film it for documentary and broadcasting purposes.
Goodbye Yellow Brick Road: Synopsis
Goodbye Yellow Brick Road: The Final Elton John Performances and the Years That Made His Legend is a feature documentary produced by Academy Award nominee R.J. Cutler and filmmaker David Furnish. It is intended to serve as the official feature documentary on the legendary artist and includes previously unseen concert footage, as well as clips from handwritten journals and current footage of him and his family