Eternals Review: Gives The MCU The Impact It Requires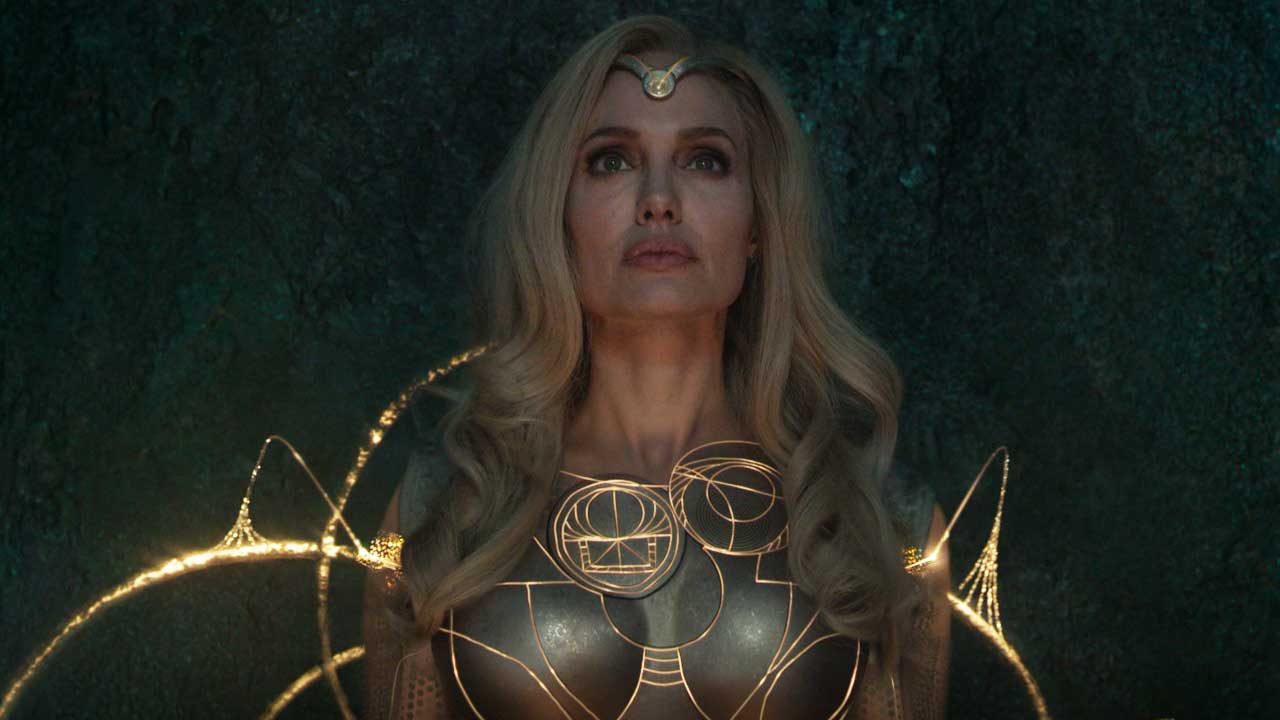 Eternals Review: Gives The MCU The Impact It Requires
We know what to anticipate from the Marvel Cinematic Universe after 13 years, four Avengers films, and 21 other blockbusters. There'll be plenty of action and spectacle, as well as brilliant character crossovers, with just enough subtly knowing humor to balance out the occasional tragic exit or life-ending hiccup.
There have undoubtedly been stumbling blocks along the way, not to mention a lamentable lack of diversity and inclusion. What is undeniable is that Kevin Feige and his cohorts have built Hollywood's most dependable hit factory, with a ready worldwide audience eager to consume more of the same.
They'll know they're getting something unusual as soon as Eternals begins. A new cosmic mythology is unveiled in the form of a Star Wars-style scroll, in which all-powerful entities known as Celestials rule the roost from the heavens, while ageless warriors known as the Eternals execute their bidding on Earth. A dizzying opening volley places these ten heroes in Mesopotamia in 5020 B.C., where they use their superpowers to defend a beachhead from a snarling sea-beast armed with whirling serpentine tentacles.
Meanwhile, instead of Michael Giacchino's majestic fanfare, the Marvel emblem is accompanied by Pink Floyd's "Time" — a wise choice for a film that spans 7,000 years of human history and spends much of its two hours and thirty minutes hopping between millennia like a hyperactive Tardis.
On paper, comic-book pioneer Jack Kirby's unbounded inventiveness and Oscar-winning Nomadland filmmaker Chloé Zhao's low-key naturalism appear to be irreconcilable poles apart. On-screen, however, they work together to create a film of epic scope and ambition, with a keening, melancholy soulfulness at its core that begs serious reflection on existential ambiguities.
The Eternals, lead by Salma Hayek's Ajak, a maternal healer with Wonder Woman's sense of style, are tasked with combating 'Deviants,' such as the aforementioned sea creature, and have been specifically warned not to intervene in human matters. But how can an empath like Sersi (Gemma Chan) not have feelings for the mortals she coexists with after so many centuries? And how could a shape-shifter like Sprite (Lia McHugh), a fellow immortal cursed to be the girl who never grows up for all time, not is fascinated about life as a mature and fecund woman?
These aren't the kinds of questions Iron Man and Thor had in mind as they scoured the galaxy for Infinity Stones. The MCU's latest ensemble, which we watch gradually reunite in the present day in reaction to a series of mysterious earthquakes that foretell a rupture in the current world order, has a lot more of a Zack Snyder's Justice League vibe to it.
Exotic flashbacks to ancient Babylon and 16th-century South America illustrate why the now-separated Eternals need to be reassembled, as well as why Thena (a fairly underused Angelina Jolie with a false English accent) isn't quite the force she once was. Meanwhile, a funny stopover in India finds Kumail Nanjiani's Kingo reimagined as a Bollywood starring man, complete with a devoted valet (Harish Patel) who records his every word.
Because reassembling the team takes so long, certain people are bound to receive less attention than others. Unfortunately, Brian Tyree Henry's gay family guy Phastos and Deaf actress Lauren Ridloff's much-heralded casting as speed dynamo Makkari amounts to nothing more than a cameo, with the latter's much-heralded casting as speed dynamo Makkari amounting to little more than a cameo.
It's a shame that more was not done to integrate Ridloff – and the sign language in which she so brilliantly converses – more fluidly into the plot in the year of CODA and Rose Ayling-Ellis on the UK's Strictly Come Dancing. As it is, we're left wanting more from her – something we can't say for Richard Madden's Superman-like Ikaris, Barry Keoghan's glum mind-controller Druig, or Kit Harington's Dane, a bland love interest for Chan's sensual Sersi, whose part appears set to be expanded in future installments.
Fans expecting Black Widow's slam-bang escapism and Shang-genre-based Chi's certainty may be caught off guard by Zhao's toying with the established formula. Despite its Guardians-style banter, her risk pays off with a film that has a purposefulness and gravitas that feels strikingly similar to Denis Villeneuve's recent Dune.
This is undoubtedly the first Marvel film to make references to both the Hiroshima bombing and the Tenochtitlan massacre of 1520, and the parallels it draws between overcrowding and extinction appear to be specifically targeted to current environmental concerns. The fact that it can do so while also dressing Don Lee's Gilgamesh in a fluffy pink romper suit speaks well for a franchise that appears to be capable of branching out in multiple directions.
Singapore has suspended a crypto-exchange, Over a disagreement with K-pop group BTS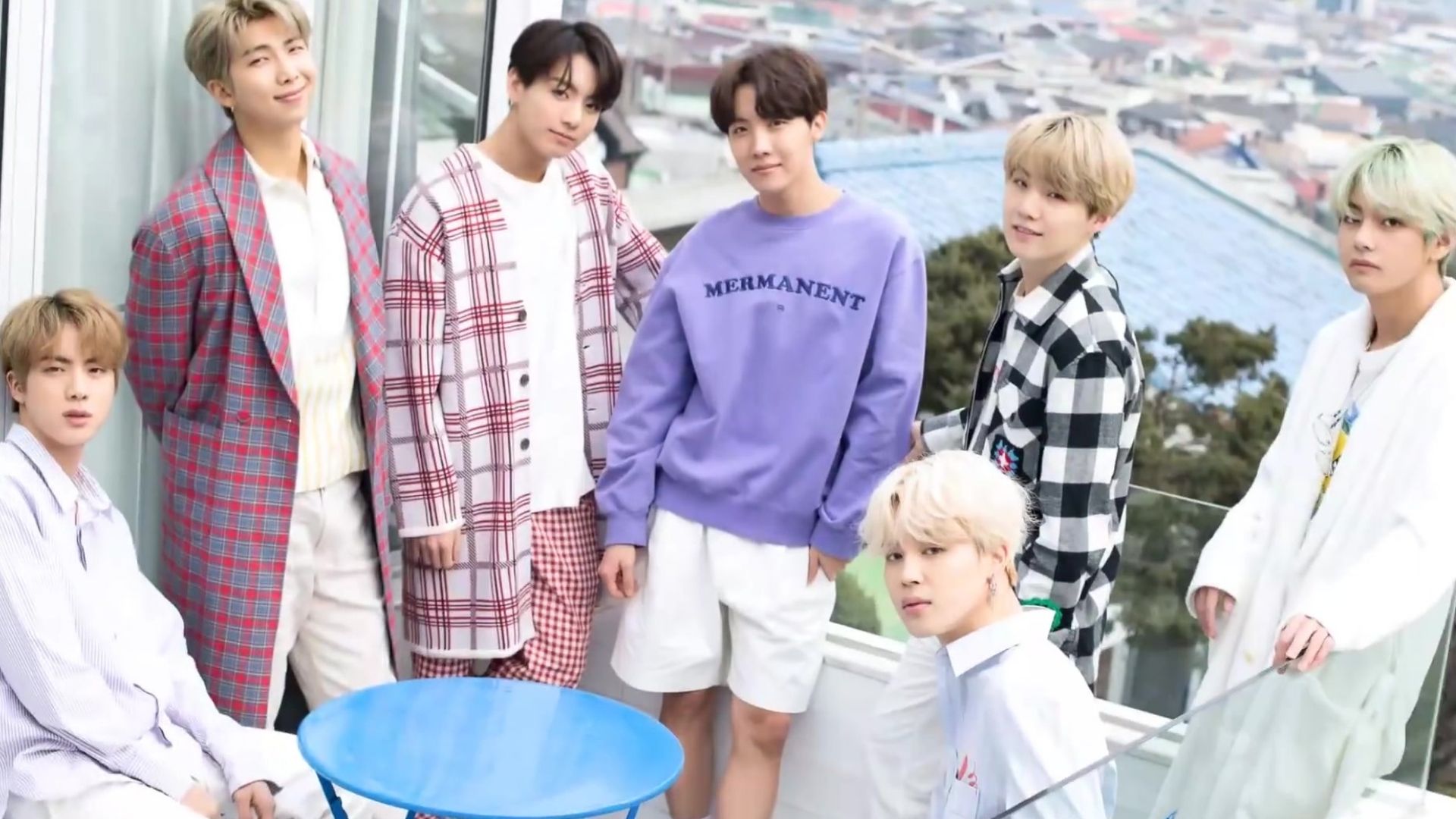 Singapore has suspended a crypto-exchange, Over a disagreement with K-pop group BTS
Singapore's banking watchdog has halted a popular digital currency exchange over a crypto pension programme linked to South Korean boy band BTS.
Singapore's decision to stop Bitget's local activities comes as the city-state strives to become a worldwide cryptocurrency hub.
BTS's agency Hybe threatened Bitget with legal action in October for the promotion of Army Coin, named after the group's ardent fans BTS ARMY. Who made the coin is unknown.
"so they do not have to worry about surviving but instead let them do what they desire to do" the platform advertised Army Coin. Hybe stated the coin is unrelated to BTS.
The episode shows the difficulties regulators face in controlling the crypto business as regular investors accept digital currency.
Barcelona star Andrés Iniesta was criticised last week for promoting the world's largest crypto exchange on Instagram.
Singapore, a financial and free-trading port, has been more open to technology than regional rivals Hong Kong and Tokyo.
The Monetary Authority of Singapore has awarded Binance, Ripple, and Coinbase licences to serve retail and institutional clients.
Bitget had been exempted until July, according to a source familiar with the case. Bitget and the MAS refused to elaborate on the basis for Bitget's exclusion.
Bitget's services were still available in Singapore until late November, when it promoted Army Coin and claimed MAS clearance on its website.
After being notified by the Financial Times, the company removed the MAS logo from its site and prevented Singaporeans from using its app or website. Bitget still claims US, Canadian, and Australian licences.
Army Coin has since been listed on CoinTiger, another Singapore-based cryptocurrency market. The coin "exists for the good of BTS" and will "truly support them financially", according to CoinTiger.
Courtney Love claims to have Elon Musk's mysterious emails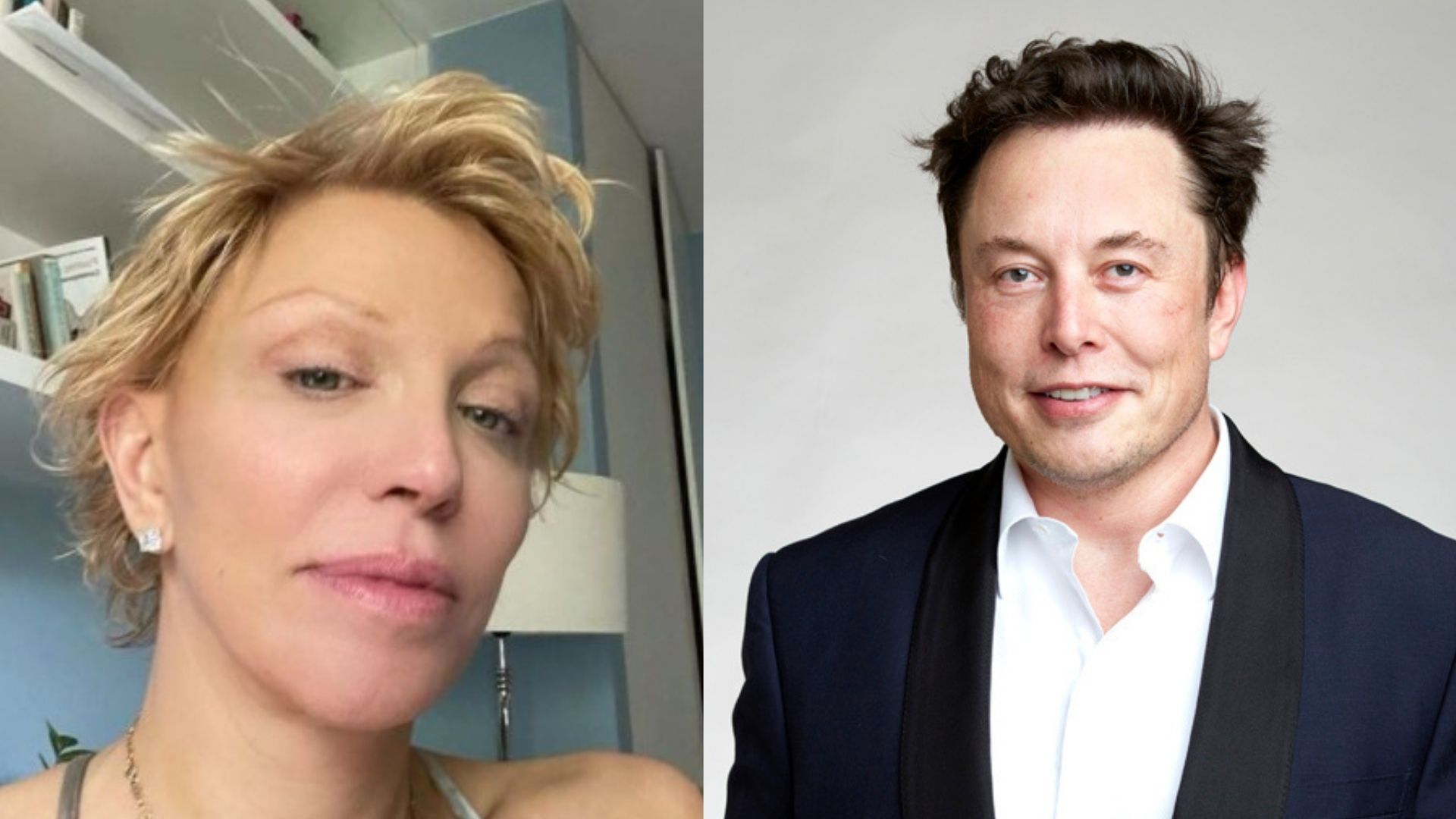 Courtney Love claims to have Elon Musk's mysterious emails
Famous grunge vocalist Courtney Love tweeted a vague threat this week that includes Elon Musk's private emails, Bernie Sanders, and a character from the show "Succession."
You may recall Elon Musk's November under-the-belt jab at Senator Bernie Sanders.
To an 80-year-old lawmaker, he said, "I keep forgetting that you're still alive."
In addition to offending Musk fans, the statement insulted a man who, according to The Hill, is currently trying to help Alzheimer's patients afford treatment.
So what does this have to do with Courtney Love? The 57-year-old singer and actress, who was once married to late Nirvana lead singer Kurt Cobain, tweeted on Thursday something ambiguous and colloquial:
"You know your str8, male, PayPal mafia email group?" Love tweeted. "I was on bcc for MONTHS on that thing. With that information in mind, don't you think in a 'civilized society' one should embrace paying our fair share of tax? Don't pick on Bernie. It's Kendall Roy shit."
Was Love in a financial group chat with Musk, perhaps a decentralised autonomous organisation (DAO)?
Initially, she only said she was a "GOOD queen" and used the hashtag "#justpayyourtaxesbuddy." Reporters rushed to the star's aid in the replies. She later added more hot water to her tea spill.
"Mostly gross sex stuff, entitled dudes being suck ups/toadies," Love tweeted today. "I was sleeping w someone on it (Thielis not on it. So. Str8) it's not his fault I got BCC'd. I like Elon the few times we've met…"
However, Love later deleted that last tweet, along with several others she had recently sent.
Love also seemed to like Musk in 2017, when she praised a previous SpaceX launch.
Interestingly, while Love accuses Musk of tax evasion, the Daily Mail reported earlier this year that Love owed the state around $375,000 in taxes.
Peacemaker: Trailer, Release date and other details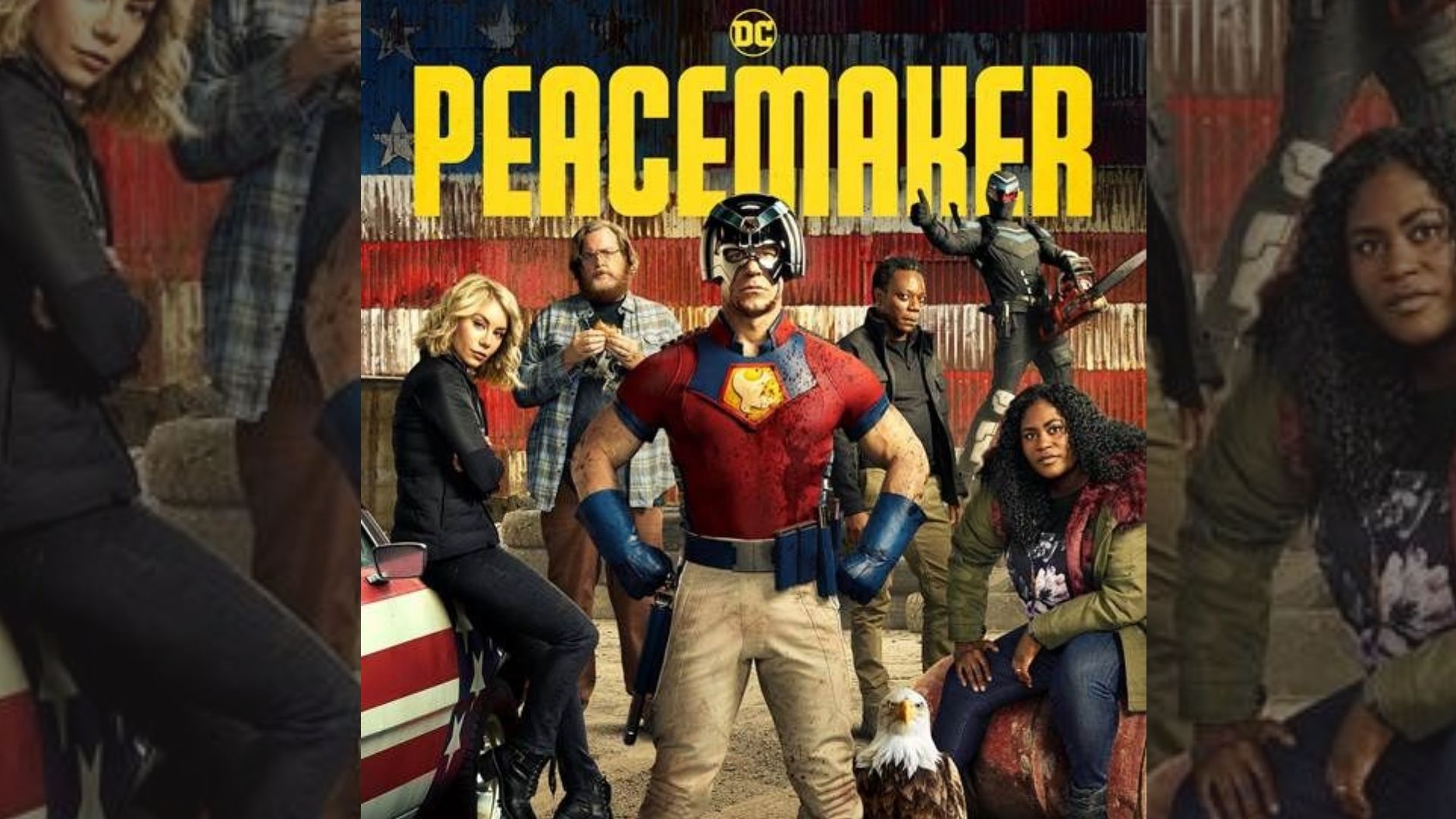 Peacemaker: Trailer, Release date and other details
Another trailer for James Gunn's The Suicide Squad spinoff, Peacemaker, starring John Cena, has been released ahead of the show's premiere on HBO Max next month.
"Peacemaker is an opportunity to delve into current world issues through the lens of this superhero/supervillain/and world's biggest douchebag." Gunn said when the series was announced. For a movie that also featured the kaiju alien starfish monster Starro the Conqueror, Peacemaker was hospitalised at the end of this year's The Suicide Squad. There's a sense in this trailer, however, that John Cena's Peacemaker is having second thoughts about his vow to keep peace at all costs, even if it means slaughtering men, women, and children in the process. Perhaps Peacemaker isn't ready to get all introspective right now, as the trailer suggests.
While Cena will reprise his role as Peacemaker, Steve Agee and Jennifer Holland from The Suicide Squad will also appear in the new series. Freddie Stroma and Chukwudi Iwuji star as Vigilante and Clemson Murn, respectively, on Gunn's show Peacemaker, which also features Danielle Brooks as a co-lead.
All eight episodes of the series have been written by Gunn, and he will direct five of them. Jody Hill (The Righteous Gemstones) and Rosemary Rodriguez will also serve as co-directors (The Walking Dead).
In the near future, HBO Max will be home to numerous major DC projects, including Peacemaker. Batgirl, starring Leslie Grace as the titular character, is also scheduled for release next year. HBO Max is currently developing the films Black Canary, Blue Beetle, and Static Shock.
On January 13th, 2022, HBO Max will air the series Peacemaker. Take a look at the latest Peacemaker trailer and poster.