Epic Games Is Thinking About Making a 'Fortnite' Movie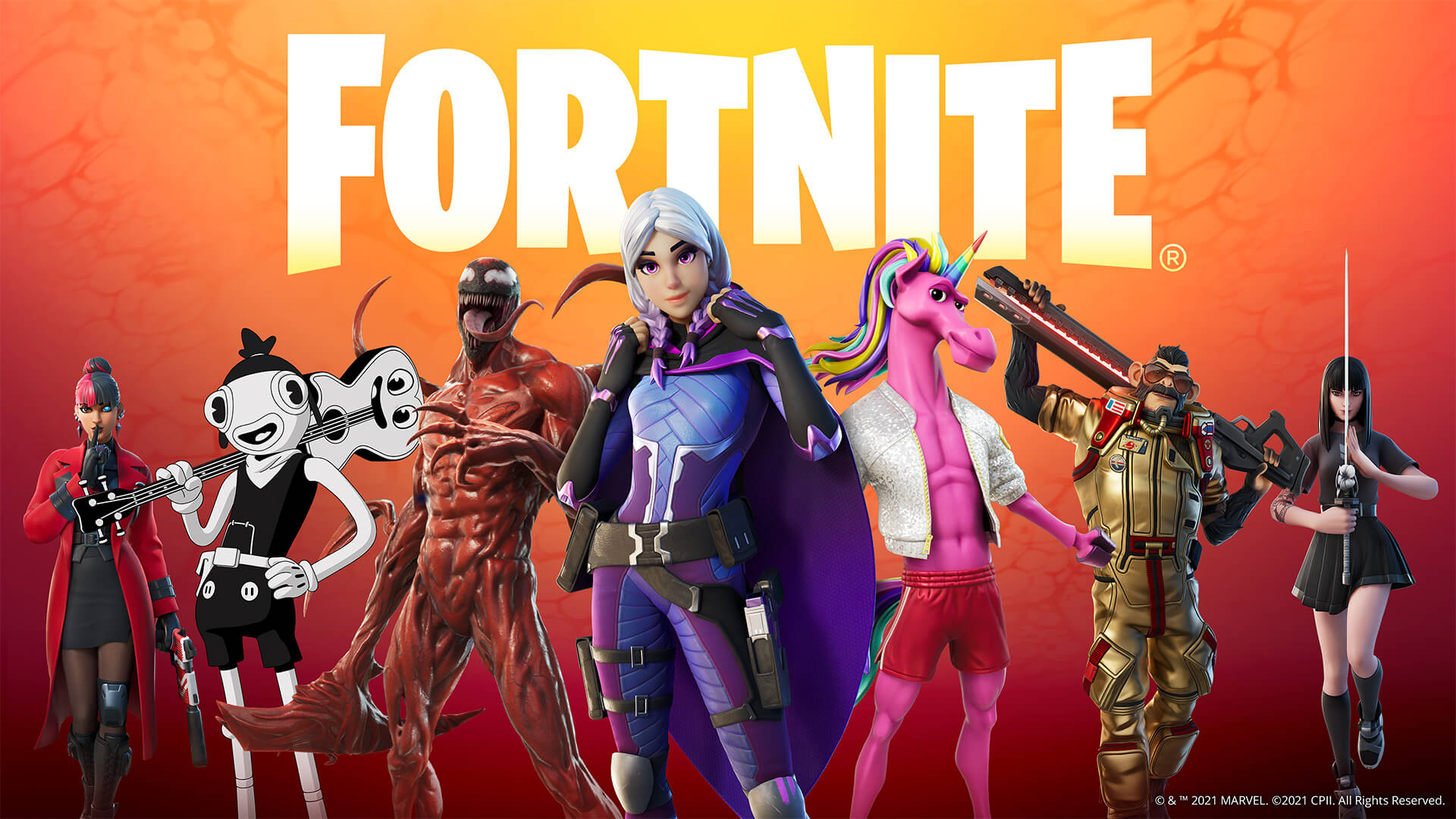 Epic Games Is Thinking About Making a 'Fortnite' Movie
Following in the footsteps of Riot and its animation projects with Netflix centred on League of Legends, Epic Games has announced the formation of a new entertainment section within the studio.
According to a new report from The Information, the developer has officially opened a new branch within its company focusing specifically on creating scripted video programming in an effort to further expand into the media industry and find new sources of revenue after Apple recently thwarted its efforts in mobile gaming. The move also follows the hiring of three top LucasFilm executives, including former VP of physical production Jason McGatlin, who now serves as head of Epic's special projects division.
So far, details about the entertainment division's future ambitions have been scant, although the insider did indicate that a Fornite feature picture has "already been discussed."
What Critics Have to Say About Marvel's 'Eternals'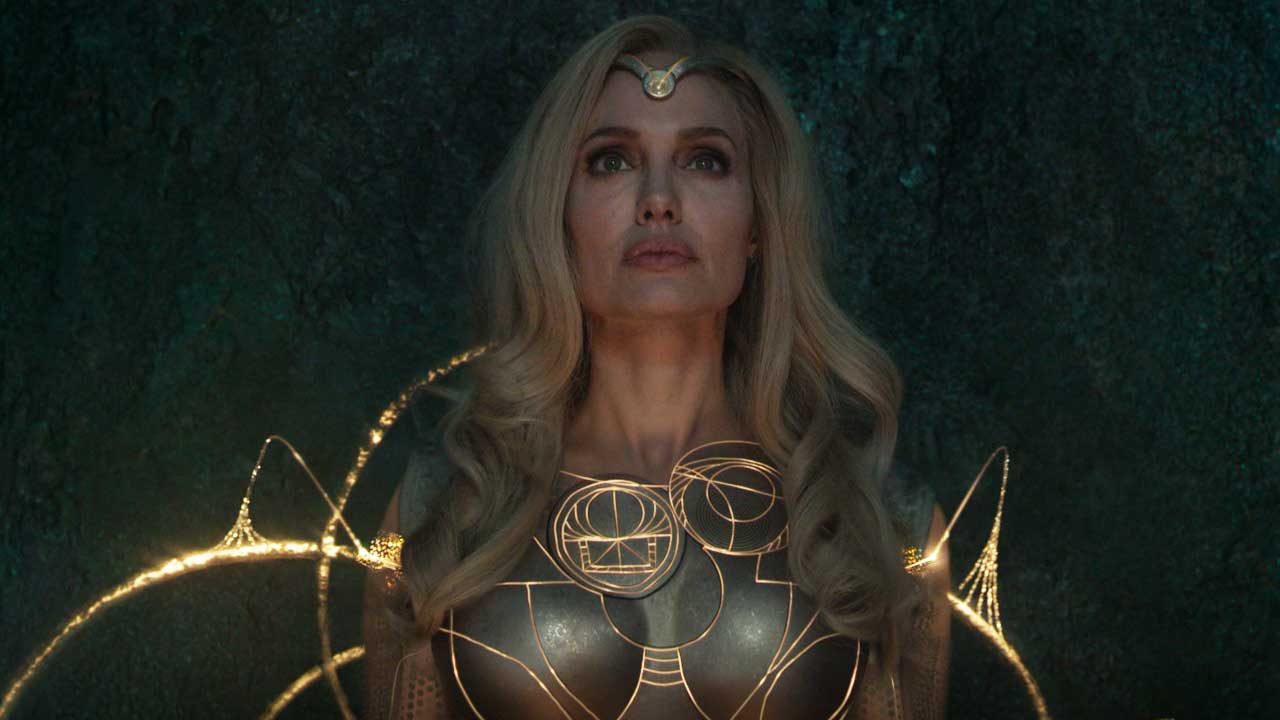 After more than two years of anticipation, fans of the Marvel Cinematic Universe can finally watch "Eternals" in theatres. The film's all-star cast and director were initially disclosed at San Diego Comic-Con in 2019, when Marvel Studios' Kevin Feige introduced the project's all-star cast and director.
It was evident from the start that this would be a film unlike anything else in the Marvel Cinematic Universe. Fans will meet a whole new cast of heroes, none of whom have previously appeared in an MCU film. Many speculated that with Chloé Zhao onboard to direct, a visual masterpiece was on the way, especially after she won an Academy Award for best director for "Nomadland" earlier this year. "Eternals" appears to be the MCU's next big thing, with stars like Angelina Jolie, Richard Madden, and Salma Hayek.
Critics are giving their impressions on the film, which they were able to preview a week ago, with only a few weeks till its release. We can better grasp what the rest of us are in for when we see the movie thanks to these spoiler-free reviews. The reaction to "Eternals" has been all over the place, and here's what some of the industry's most famous critics and sites had to say about the MCU's newest endeavour.
At the time of publication, reviews for "Eternals" were still coming in, with its Rotten Tomatoes score fluctuating throughout the day. It'll be at least a week before the number keeps steady, but a lot of critical feedback signals the film will be a spectacle. If there's one thing the "Eternals" reviews have taught us, it's that the film is very different from its 20+ MCU predecessors.
"Utilizing [Chloé] Zhao's penchant for naturalistic environments, 'Eternals' looks unlike any other Marvel movie and is perhaps the most welcoming for MCU neophytes in forever," Brian Truitt of USA Today wrote of the feature. Wendy Lee Szany of The Movie Couple added that the film is "Visually stunning. Marvel's most ambitious film to date. Leans a bit heavier on the exposition. The most different film in the entire MCU which is refreshing."
If there is anything we can definitely take away from "Eternals", it is going to be a visual masterpiece, according to many critics. "Eternals is beautiful in its visuals and its storytelling," Josephine L. of Geeks of Color wrote. "Eternals is visually elegant thanks to Zhao's creative sensibilities," added Matt Donato of The Gist.
Not all of the reviews for the film were positive, as one might assume. Chloé Zhao's recent venture received a lot of unfavourable feedback from critics. Critics that didn't like the movie seem to agree that, while it's average, it's not at the bottom of the MCU's filmography. The BBC's Nicholas Barber wrote, "Eternals may not be the worst of Marvel's movies, but it's undoubtedly the most disappointing."
From critics who were saddened by the film, it appears that the general consensus was "meh." "It's not exactly boring – there's always something new to behold – but nor it is particularly exciting, and it lacks the breezy wit of Marvel's best movies," writes Steve Rose of the Guardian. That's, uh, interesting. To make matters worse, according to some reviewers, the picture appears to be far too long. Dulcie Pearce of The Sun wrote, "Boy, does this patchy, paceless film go on for an eternity."
The unfavourable reviews for "Eternals" shouldn't scare MCU fans because there are plenty of previous films in the studio's repertoire that received mixed reviews from critics but were well-received by fans — "Avengers: Age of Ultron" comes to mind. For the time being, it doesn't appear that the picture will receive the same critical acclaim as "Black Panther," "Iron Man," or "Avengers: Infinity War." If its current rating (73 percent) holds, "Eternals" will be one of the lowest-rated films in the MCU's history. In the next days, fans may expect that figure to change slightly.
On November 5, "Eternals" will be released exclusively in theatres.
Is There Going To Be A 'Dune Part 2'? Everything we know about the 'Dune' Sequel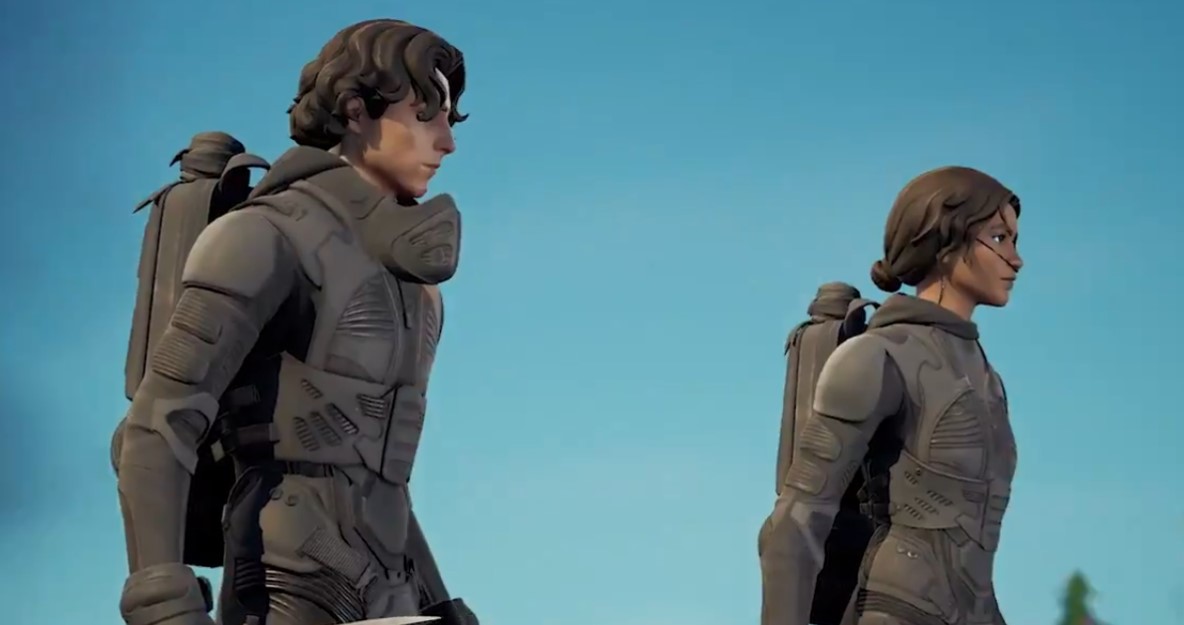 If you've seen Dune, which is currently in cinemas and on HBO Max, you'll know that the movie's ending isn't actually an ending at all. You may expect some sort of conclusion after two hours and 35 minutes, but instead, the film abruptly ends, leaving you with more questions than answers.
In truth, the 2021 Dune film, which is informally named Dune: Part One, only covers the first half of Frank Herbert's epic 1965 sci-fi novel. Denis Villeneuve had always intended to divide his film adaptation into two parts, which is certainly a good idea considering the novel's 400 pages and reputation for denseness.
So, what exactly is the deal with Dune 2? So far, here's what we know.
IS THERE GOING TO BE A DUNE 2?
Yes, most certainly. Given that this picture only covers the first half of the novel, director Denis Villeneuve had always intended to make a Dune sequel. However, Warner Bros. has yet to make an official announcement about Dune Part 2.
However, a Warner Bros. executive said in an interview with Deadline that the Dune sequel was "essentially confirmed." "Will there be a Dune sequel?" You can see how the movie finishes if you watch it. In the interview, WarnerMedia Studios and Networks Chair and CEO Ann Sarnoff said, "I think you pretty much know the answer to that."
At this moment, it appears that the only thing stopping a Dune 2 is a box office disaster, which seems improbable given the opening weekend pre-sales. Villeneuve previously stated in an interview with Total Film that he was "extremely hopeful" about the sequel's chances of being greenlit by the company.
"The first step was to prove that a beautiful, popular film could exist, and I believe I did," Villeneuve said. "Everyone at Warner Bros. and Legendary is 100 percent behind the project." "They believe that a disastrous box office result would be required to prevent the release of Dune: Part Two, because they adore the film." They want the film to proceed forward because they are proud of it. Even so, they only completed half of it. So, you know, I'm really upbeat."
However, the film will also be available to stream on HBO Max, which could affect the box office.
A Dune HBO Max spin-off series is also in the works, which will feature on the Bene Gesserit, a female order. Villeneuve will direct the pilot episode and serve as an executive producer on the series.
WHEN WILL THE SECOND PART OF DUNE BE RELEASED?
We have no idea. Given that the picture has yet to be formally announced, let alone begin filming, it will be some time before you see Dune Part 2. We might see Dune Part 2 in 2023 if they film in 2022, but this is all speculation for a picture that hasn't even been officially confirmed yet. So remain tuned, and prepare to wait a long time. Maybe you'll be able to finish Dune by then.
Eternals Review: Gives The MCU The Impact It Requires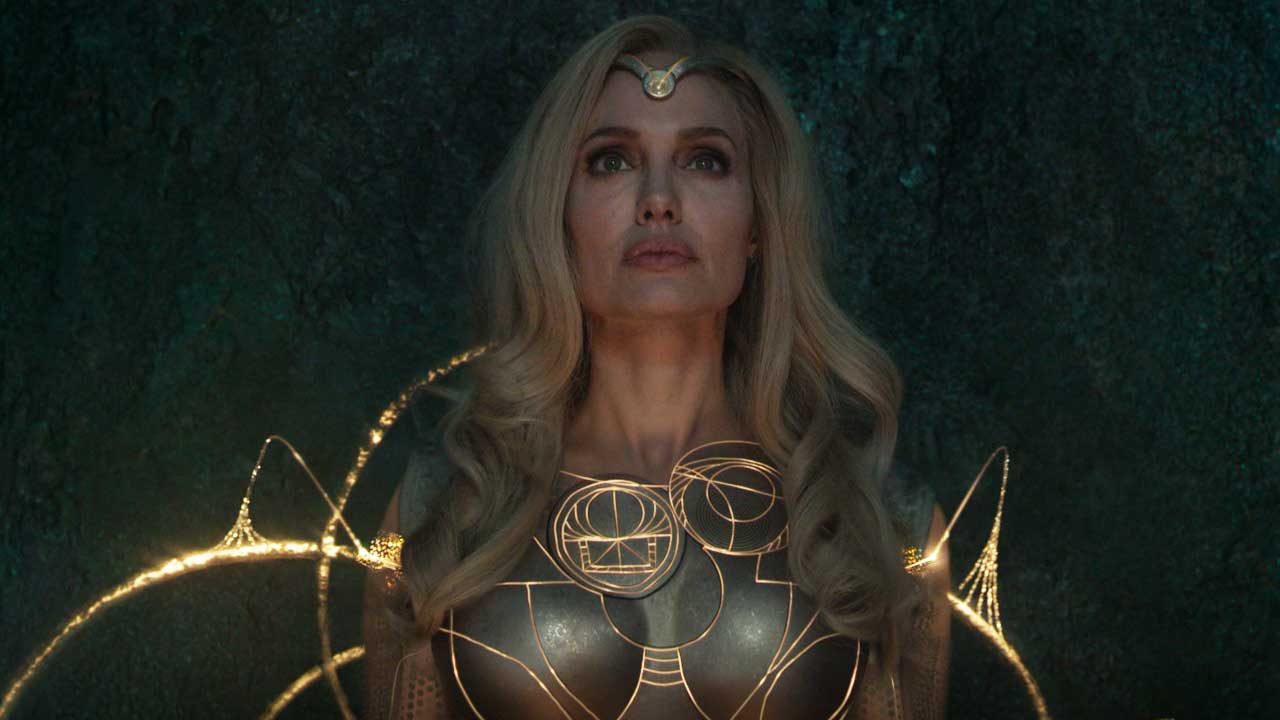 Eternals Review: Gives The MCU The Impact It Requires
We know what to anticipate from the Marvel Cinematic Universe after 13 years, four Avengers films, and 21 other blockbusters. There'll be plenty of action and spectacle, as well as brilliant character crossovers, with just enough subtly knowing humor to balance out the occasional tragic exit or life-ending hiccup.
There have undoubtedly been stumbling blocks along the way, not to mention a lamentable lack of diversity and inclusion. What is undeniable is that Kevin Feige and his cohorts have built Hollywood's most dependable hit factory, with a ready worldwide audience eager to consume more of the same.
They'll know they're getting something unusual as soon as Eternals begins. A new cosmic mythology is unveiled in the form of a Star Wars-style scroll, in which all-powerful entities known as Celestials rule the roost from the heavens, while ageless warriors known as the Eternals execute their bidding on Earth. A dizzying opening volley places these ten heroes in Mesopotamia in 5020 B.C., where they use their superpowers to defend a beachhead from a snarling sea-beast armed with whirling serpentine tentacles.
Meanwhile, instead of Michael Giacchino's majestic fanfare, the Marvel emblem is accompanied by Pink Floyd's "Time" — a wise choice for a film that spans 7,000 years of human history and spends much of its two hours and thirty minutes hopping between millennia like a hyperactive Tardis.
On paper, comic-book pioneer Jack Kirby's unbounded inventiveness and Oscar-winning Nomadland filmmaker Chloé Zhao's low-key naturalism appear to be irreconcilable poles apart. On-screen, however, they work together to create a film of epic scope and ambition, with a keening, melancholy soulfulness at its core that begs serious reflection on existential ambiguities.
The Eternals, lead by Salma Hayek's Ajak, a maternal healer with Wonder Woman's sense of style, are tasked with combating 'Deviants,' such as the aforementioned sea creature, and have been specifically warned not to intervene in human matters. But how can an empath like Sersi (Gemma Chan) not have feelings for the mortals she coexists with after so many centuries? And how could a shape-shifter like Sprite (Lia McHugh), a fellow immortal cursed to be the girl who never grows up for all time, not is fascinated about life as a mature and fecund woman?
These aren't the kinds of questions Iron Man and Thor had in mind as they scoured the galaxy for Infinity Stones. The MCU's latest ensemble, which we watch gradually reunite in the present day in reaction to a series of mysterious earthquakes that foretell a rupture in the current world order, has a lot more of a Zack Snyder's Justice League vibe to it.
Exotic flashbacks to ancient Babylon and 16th-century South America illustrate why the now-separated Eternals need to be reassembled, as well as why Thena (a fairly underused Angelina Jolie with a false English accent) isn't quite the force she once was. Meanwhile, a funny stopover in India finds Kumail Nanjiani's Kingo reimagined as a Bollywood starring man, complete with a devoted valet (Harish Patel) who records his every word.
Because reassembling the team takes so long, certain people are bound to receive less attention than others. Unfortunately, Brian Tyree Henry's gay family guy Phastos and Deaf actress Lauren Ridloff's much-heralded casting as speed dynamo Makkari amounts to nothing more than a cameo, with the latter's much-heralded casting as speed dynamo Makkari amounting to little more than a cameo.
It's a shame that more was not done to integrate Ridloff – and the sign language in which she so brilliantly converses – more fluidly into the plot in the year of CODA and Rose Ayling-Ellis on the UK's Strictly Come Dancing. As it is, we're left wanting more from her – something we can't say for Richard Madden's Superman-like Ikaris, Barry Keoghan's glum mind-controller Druig, or Kit Harington's Dane, a bland love interest for Chan's sensual Sersi, whose part appears set to be expanded in future installments.
Fans expecting Black Widow's slam-bang escapism and Shang-genre-based Chi's certainty may be caught off guard by Zhao's toying with the established formula. Despite its Guardians-style banter, her risk pays off with a film that has a purposefulness and gravitas that feels strikingly similar to Denis Villeneuve's recent Dune.
This is undoubtedly the first Marvel film to make references to both the Hiroshima bombing and the Tenochtitlan massacre of 1520, and the parallels it draws between overcrowding and extinction appear to be specifically targeted to current environmental concerns. The fact that it can do so while also dressing Don Lee's Gilgamesh in a fluffy pink romper suit speaks well for a franchise that appears to be capable of branching out in multiple directions.