Emily Ratajkowski's Message for Harvey Weinstein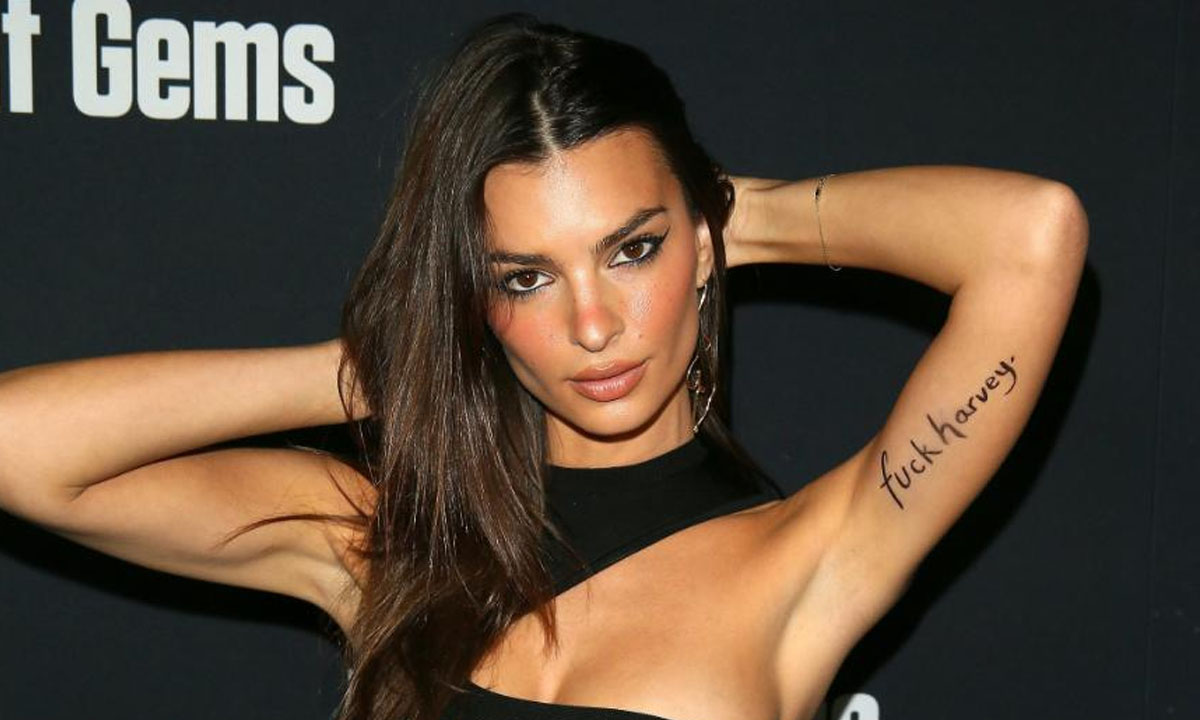 Emily Ratajkowski walked the red carpet in an asymmetrical Hervé Léger mini dress during the premiere screening of Uncut Gems at the ArcLight in Hollywood. She walked the red carpet with "F**k Harvey" written on her left arm in black marker.
Emily's Husband Sebastian Bear-McClard took to twitter to express her disappointment about the proposed $25 million settlement between Harvey and the accused victims. This settlement amount would be paid out by 'insurance'.
Emily Ratajkowski tweeted, "Today Harvey Weinstein and his former studio made a $25 million deal with his victims. Weinstein, accused of offenses ranging from sexual harassment to rape, won't have to admit wrongdoing or pay his own money. #nojusticenopeace"
Her disgust with the news can be seen in another post: "So this is what justice looks like in America? #burninhellharvey"
Thomas Giuffra, the lawyer of Alexandra Canosa, said in a statement:

"The most troubling aspect of this settlement is a punitive provision designed to force victims to settle. Shockingly, any funds that would have been allocated to claims from the settlement fund for non-settling claimants would be turned over to Harvey and Robert Weinstein to defend against their claims in court."
This proposed settlement has to be approved by a federal judge in New York and a bankruptcy court in Delaware.