During the kissing scene in 'Never Been Kissed,' Michael Vartan says he had 'feelings' for Drew Barrymore.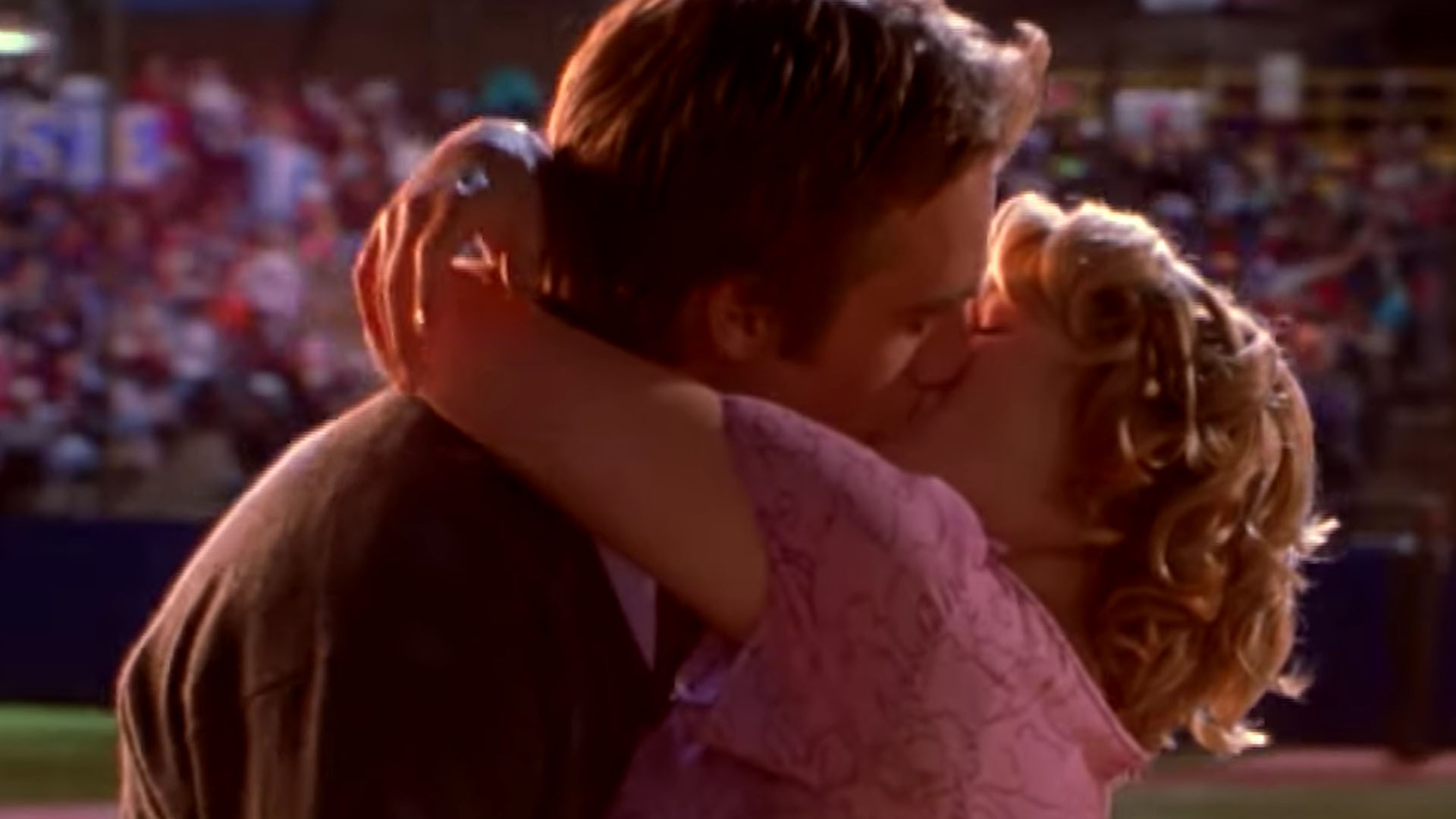 During the kissing scene in 'Never Been Kissed,' Michael Vartan says he had 'feelings' for Drew Barrymore.
Drew Barrymore's The Drew Barrymore Show aired a lovely Never Been Kissed cast reunion on Tuesday. David Arquette, Molly Shannon, and Michael Vartan joined Barrymore on her show to talk about the classic 1999 rom-com, and Vartan ended up divulging a hilarious reminiscence from their famous kissing scene.
Barrymore starred as Josie, a newspaper reporter who enrolls in high school as part of her research for a piece in Never Been Kissed. Mr. Coulson, her teacher, becomes her love interest (Vartan). The two tenderly kiss in the middle of a baseball field in front of the entire high school in the film's concluding scene. Vartan and Barrymore were visibly moved as they hugged each other 22 years after the movie's debut.
"I've got to say I haven't seen that clip in years and standing there I got emotional," Vartan said. "This movie has been a huge part of my life. Every time I am stopped it's always, Never Been Kissed. That's a pretty amazing thing to be a part of and this reunion is just wonderful."
When Barrymore, 46, asked the 52-year-old Alias star if he had any unique filming recollections, he mentioned their romantic kissing scene and revealed he felt a physical reaction that made him nervous.
"Yeah, there's a story about the famous scene that very few people know about and I'm not sure I should …," he said, noting that not even Barrymore knew about his situation at the time. "So, I get up to the mound, we embrace and we start kissing, and you really kissed me. I mean, you really kissed me. I was not ready for it in the least and I'm a man, I was a very young man back then, and I had uh, feelings."
"The feelings were, they just happened, and I very quickly realized I was in a very bad spot because I was wearing very loose sort of like slacks and I thought, 'This is going to be a disaster when they cut, I must preemptively end this,'" he continued. "So what I did, in a panic, I just yelled cut, and bent over and said, 'Oh guys, sorry, my back, I put my back out playing ball.'… Anyway, I went off into my corner and … finally I was able to compose myself, and luckily the subsequent scenes went on without a hitch. You are a very good kisser."
Barrymore expressed admiration for the praise.
"Well thank you and, you know, you weren't married at the time, so yeah, I went for it because you were single and I felt like I wasn't going to offend anybody," she said.