Download Wandavision Episode 7 and Stream it on Your Device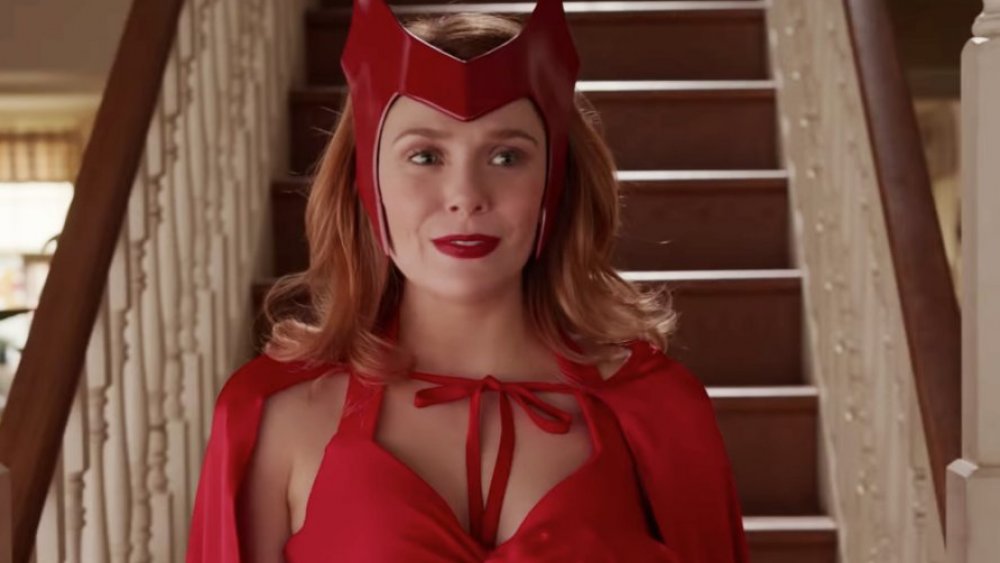 "WandaVision" will return with its seventh episode of nine, suggesting the show may be heading towards its endgame.
Details
Time: 1:01 a.m. MST (12:01 a.m. PST)
Location: Disney+
Titles: Episode 7
Run times: TBD
What's the episode 7 about?
Per Disney+, the next "WandaVision" episode will feature "Wanda Maximoff (Elizabeth Olsen), who's not quite ready to accept that everything around her is unraveling."
A clip released early Thursday showed Wanda speaking to the camera in a similar way that we've seen in "The Office" or "Modern Family." Wanda seems to suggest that the world around her is unfolding, especially since she expanded the boundaries of her fake, alternate reality at the end of episode 6.
How to stream
"WandaVision" airs exclusively on Disney+. You can access the show with a subscription for the streaming service. A subscription can be purchased for monthly or yearly rates at the Disney+ website. There are currently no free trial offers.
Disney+ costs $6.99 per month or $69.99 for the year
Hulu and ESPN Plus can be bundled in for $12.99 per month.
How to download WandaVision on Disney Plus for offline viewing
1. Open the Disney Plus app.
2. Tap the "Home" tab to browse for a movie, or tap the magnifying glass icon to "Search" the content library.
3. Select the TV show you want to download and watch offline.
4. To download an entire season of a TV series, go to the show's page.
5. Swipe up until you see the season number dropdown, and tap the download button to the right of it.
6. Select "Download season" in the pop-up window that appears on the bottom of the app screen.
7. Once all episodes are entirely loaded, go to the Download tab and select the show from the list of available downloads.
8. Tap an episode from the list of those available to begin watching.
9. To download a single episode, swipe up until you see the episode you want to download.
10. Tap the download button to the far right of the episode title, beneath the episode image.
11. Once the episode has successfully downloaded, tap it to begin playing it offline.
Watch it here.