Disney shows the New Star Wars film early to Rowans Hospice Patient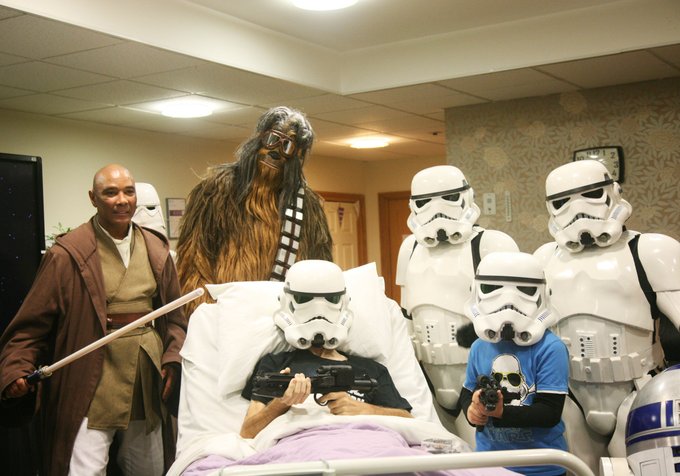 Rowans Hospice, requested through twitter asking for early screening for the film for one of its patients. This soon became a huge trend on Twitter. This film is supposed to release on 20th December 2019.
Bob Iger, Chairman & CEO of Disney, had agreed for a special screening of Star Wars film for a dying patient to watch with his son. 
Luke Skywalker and Mark Hamill too supported the plea and wished "good luck" to Hospice. 
A lot of fans on Twitter supported the plea and request Mr. Iger to make it happen for the father-son duo. 
Today (29th November) the movie was screened for the patient and his family. Hospice has said, "Disney has truly created a magical experience for the family of the patient by allowing them to watch Star Wars: The Rise of Skywalker" before the official release date. 
This is what the patient said:
"I just want to say the biggest thank you to everyone that has helped to make this happen. During what is just a horrible situation to be in, you have helped to make some wonderful memories and bring some joy to my family. I am a huge Star Wars fan and what I am going through is completely dire. Then to top it all, I thought I wasn't going to see the film I have been waiting to see since 1977! I still can't believe it. The only way I can describe this to you is to say that this must be what it feels like to be told you have won a million pounds!"
Patients' wife added:
"We are truly humbled by everyone's support.  What has happened over the past few days has been truly mind-blowing. From a simple conversation to witnessing the outpouring of generosity has been amazing. The massive Star Wars community has been incredible. The amazing people who have visited, along with the messages and gifts we have received have provided us with an opportunity to talk to our son more about the reality of his Dad's condition."
Lisa Davies (Health Care Supporter Worker), the one who made it possible for the patient said, "I am utterly speechless about what has happened. We cannot thank Disney enough for helping us to fulfill our patient's wish, we totally appreciate that they have to move mountains to make this happen! 
"The response from everyone, including the Star Wars community, has been absolutely phenomenal. So a massive thank you to every single person that has shared our post, given their time to help make it happen, given Star Wars themed gifts or traveled and spent time with the family to provide an unforgettable Star Wars experience. We also want to thank the media for covering the story and totally respecting the privacy of the family."
The Marketing manager Julie Strutt said, "We are thankful to all the staff at Disney who have given up special time with their families to offer something special during American Thanksgiving". 
Read the full statement by Rowans Hospice here

Antonio Banderas Joins Tom Holland in 'Uncharted' Movie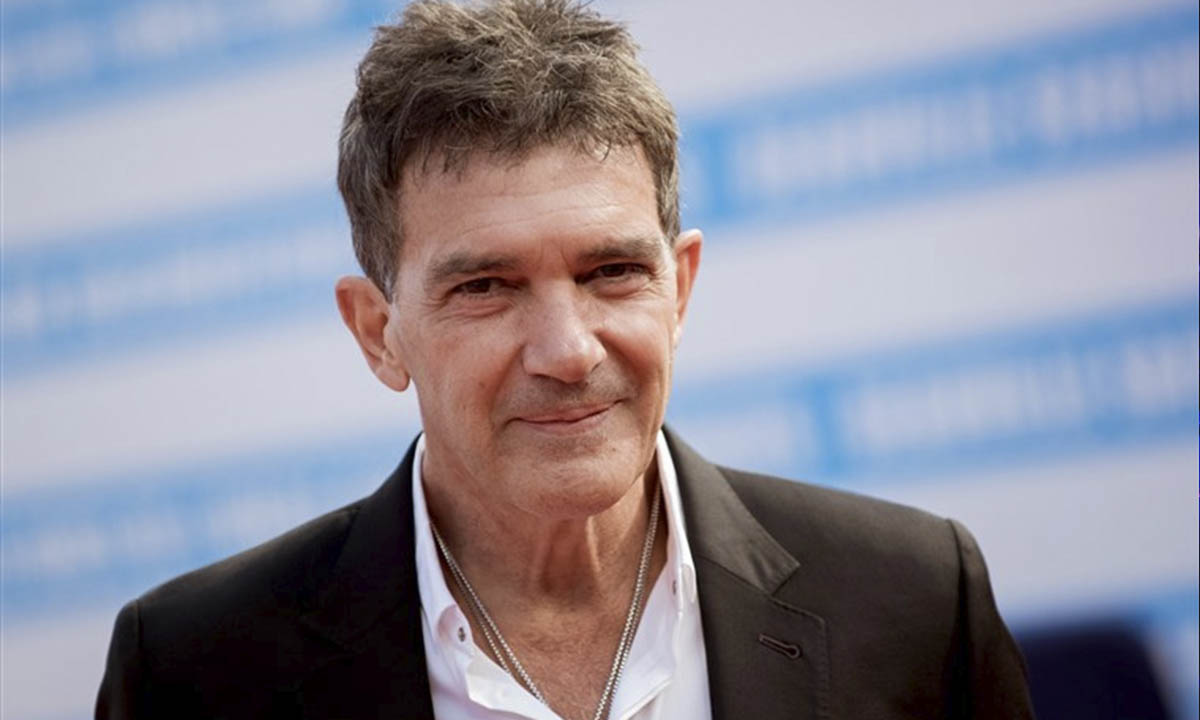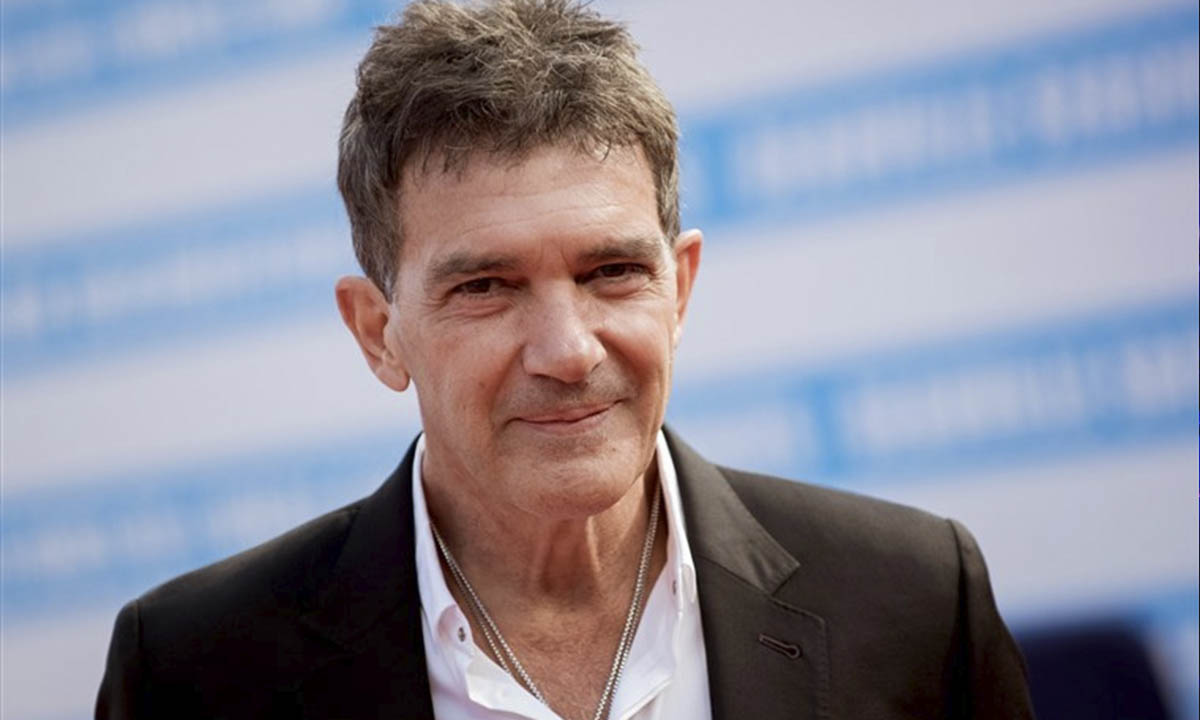 Antonio Banderas has joined Tom Holland and Mark Wahlberg in the cast of Sony's "Uncharted" adaptation.
According to Variety, Sophia Ali and "The 100" actor Tati Gabrielle has also joined the film.
The movie will be directed by Reuben Fletcher, finalizing a deal after he was reported to be the top choice for the film in January.
The long-expecting project follows Nathan Drake, a treasure hunter who travels across the world to various places to uncover ancient mysteries.

As of now, It is still unknown who will be playing Banderas, Ali, and Gabrielle will be playing in the film.
Art Marcum and Matt Holloway have written the most recent draft of the script.
Charles Roven and Alex Gartner are producing for Atlas Entertainment and Avi Arad and Ari Arad for Arad Productions.
Playstation Productions' Asad Qizilbash and Carter Swan will serve as executive producers.
"Uncharted" is set to release in theaters March 5, 2021.
'Parasite' Doubles Theater Count After Conquering Oscars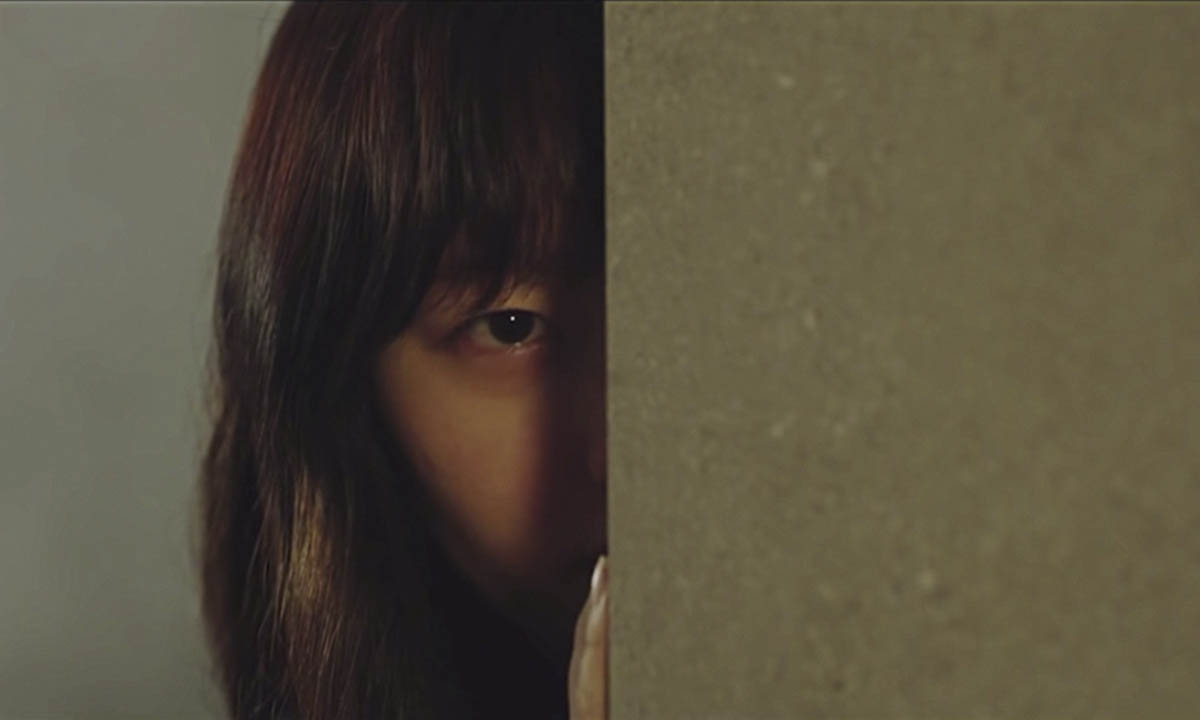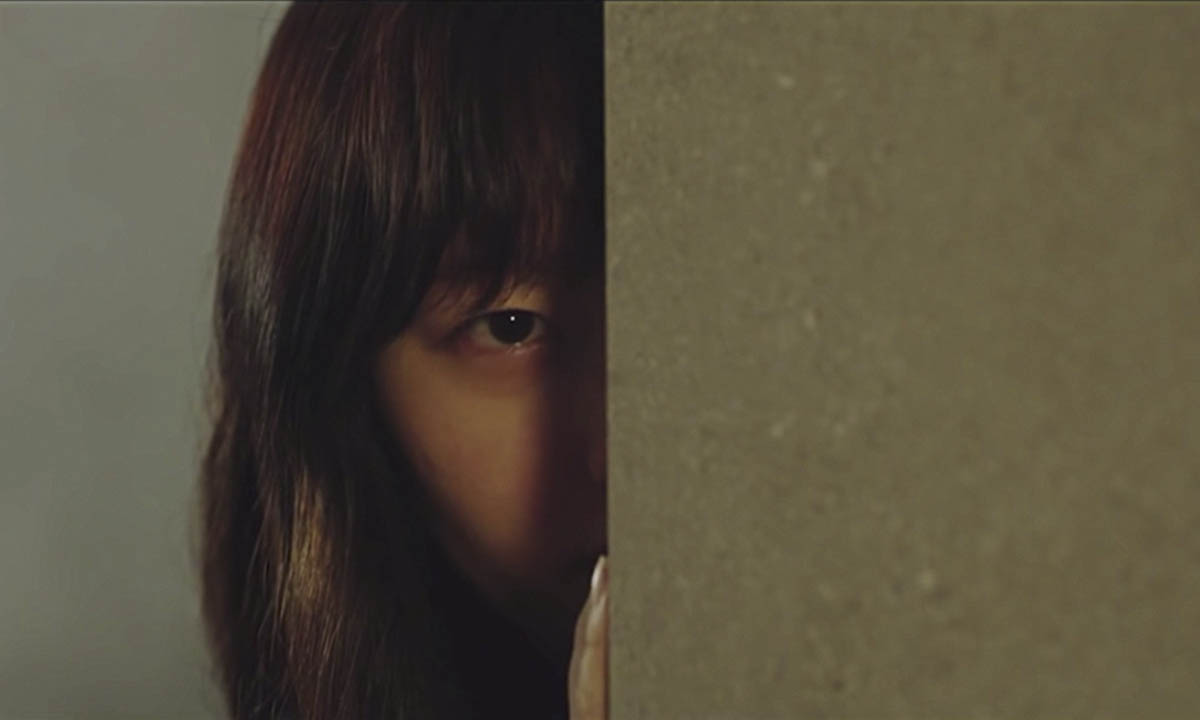 Neon is nearly doubling its theater count in the U.S. to over 2000 runs this weekend after Parasite dominated the Oscars with a historic four wins including Best Picture and Best Director.
The Oscar-winning dark comedy masterpiece is set to expand to over 400 sites across the UK and Ireland, more than double its initial 136 venues.
This upcoming expansion will definitely grow the box office numbers globally, but in the United States, there has been a huge surge in ticket sales for the film on Fandango.
As of Monday, the advance ticket sales of the film had already jumped 443% week over week on Fandango (February 3-10).
The film also posted an estimated $539K int 1,060 theaters, seeing a growth of 24% jump from Sunday's numbers. The film's domestic collection was $36M.
In the UK, Independent cinemas witnessed a stellar response from the audience.

The Filmhouse in Edinburgh said: "This is, without question, and by a country mile, the biggest foreign language opening in Filmhouse history."
Belfast's QFT said: "Weekend admissions for Parasite were 3-4 times the size of the average 'big' foreign-language title (e.g. Pain and Glory)." The Watershed in Bristol reported: "Parasite is not just our biggest foreign language opener it is our biggest opening film ever!"
Renee Zellweger pays tribute to 'American Military' during Oscar speech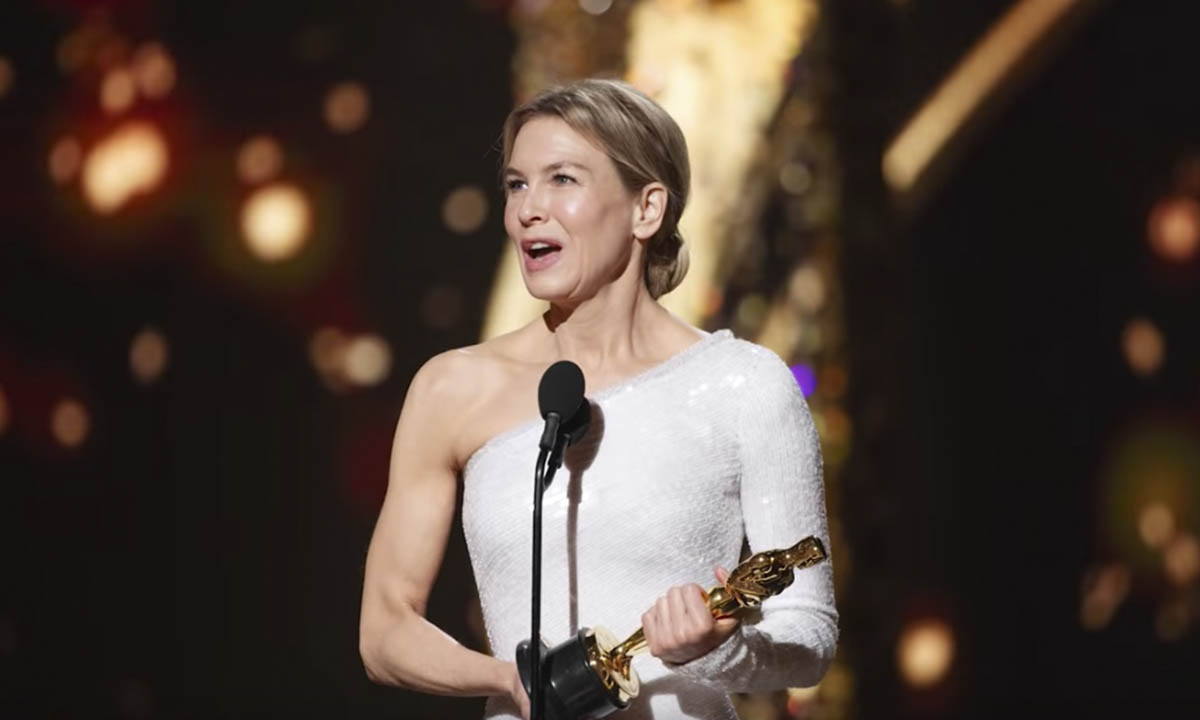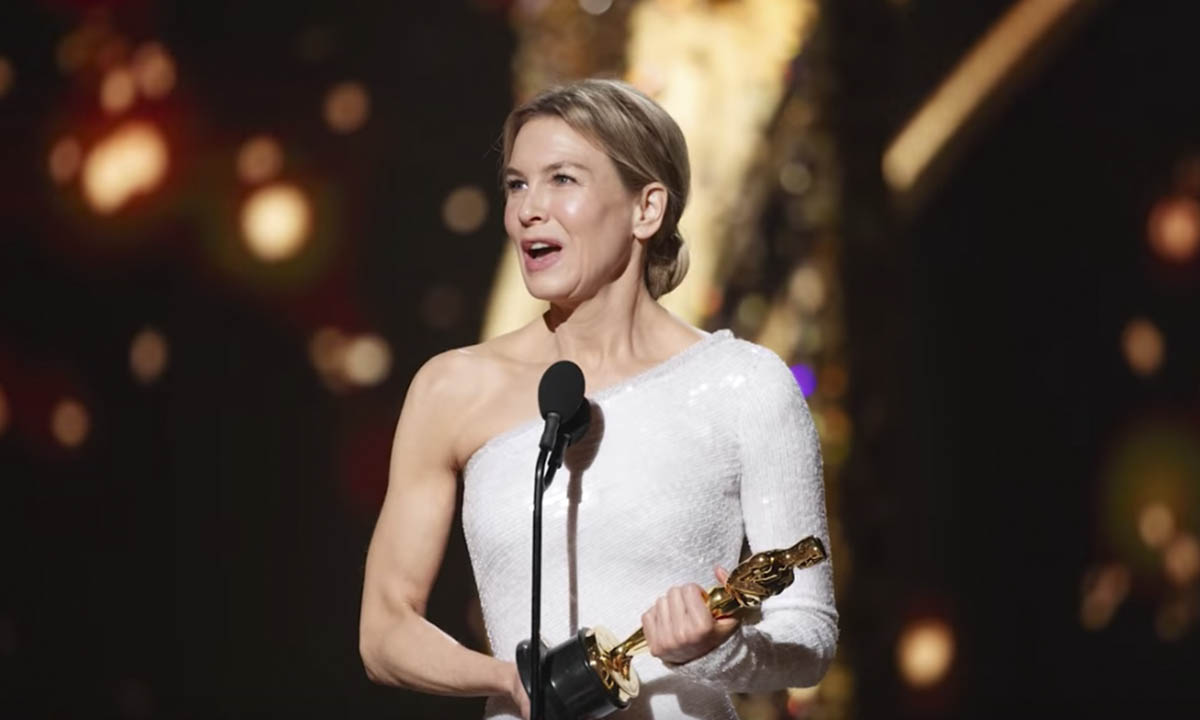 On Sunday night, at the 92nd Academy Awards, Renee used her opportunity to make sure the American military service members weren't forgotten during her speech. Renee also paid tribute to Garland.
During her speech, she thanked the American military for their service. She won the best actress for her spectacular performance as the late Hollywood icon Judy garland in the biopic movie Judy. 
"I have to say that this past year of conversations celebrating Judy Garland across genders and … I'm sorry, it's across generations and across cultures has been a really cool reminder that our heroes unite us. No, the best among us who inspire us to find the best in ourselves," said Zellweger.
She continued, "They unite us," "When we look to our heroes, we agree, and that matters. Neil Armstrong, Sally Ride, Dolores Huerta, Venus and Serena and Selena, Bob Dylan, Scorsese, Fred Rogers, Harriet Tubman. We agree on our teachers, and we agree on our courageous men and women in uniform who serve. We agree on our first responders and firefighters. When we celebrate our heroes, we're reminded of who we are as one people united."
She noted, "No, Judy Garland did not receive this honor in her time". 
"I am certain that this moment is an extension of the celebration of her legacy that began on our film set. It's also representative of the fact that her legacy of unique exceptionalism and inclusivity and generosity of spirit, it transcends any one artistic achievement. Miss Garland, you are certainly among the heroes who unite and define us, and this is certainly for you. I am so grateful."
Earlier, while talking to the People Magazine she said how her mother went through a difficult childhood in Norway during World War II. 
She went on to thank her "Immigrant folks," the ones who inspired her to pursue the American dream. 
While holding her Oscar she said, "My immigrant folks who came here with nothing but each other and a belief in the American dream. How about this?"