Did you notice this Boom Mic in The Mandalorian Chapter 4?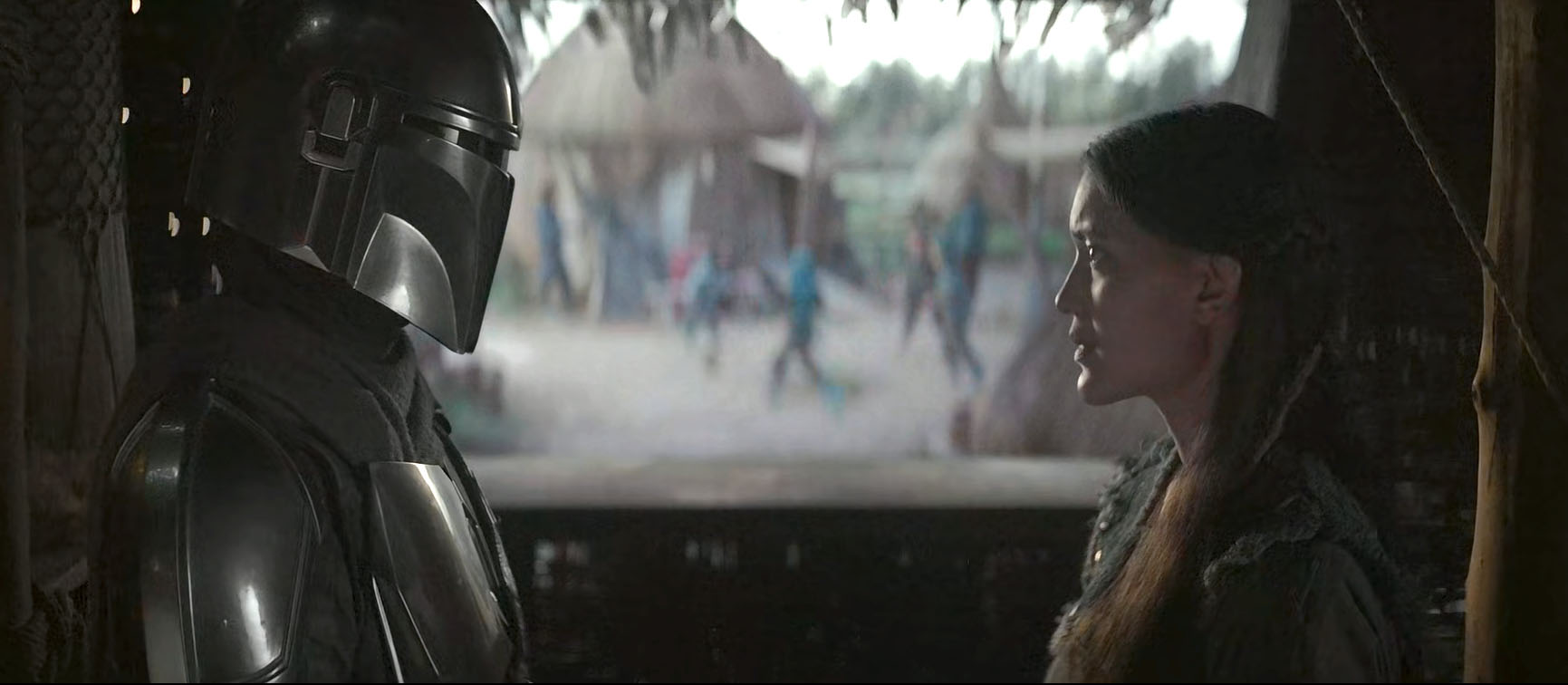 Disney+ The Mandalorian has been the talk of the town ever since its release. Thanks to Baby Yoda the internet is united and celebrating the shows release through memes and gifs of Baby Yoda. The show has given us a near-perfect web series without treading a foot wrong especially the storyline, performances, action, CGI, VFX, and everything else.
However, despite all the things said above, the show has produced a blooper similar to Game of Thrones coffee cup blunder.
This blunder happened during the last Friday episode which is "Chapter 4: The Sanctuary". During the conversation between The Mandalorian (Pedro Pascal) and Omera (Julia Jones), a fan noticed a boom mic right at the top of the screen.
Check out the video below:
This video has gained around 200k plus views on Youtube till now. He further adds, "Still love this show" in the description.
The fourth episode was directed by Bryce Dallas Howard (An American actress and filmmaker). She's the eldest daughter of actor and director, Ron Howard.
The Mandalorian is one of the best shows ever produced, we should appreciate the hard work that goes behind creating such a magical show. The entire cast and crew work day & night to make this happen for us.
Do follow our Facebook page for more content on The Mandalorian.
More in Disney Plus: Baby Yoda Inspires Yet Another Set of Hilarious Memes