Denmark: Copenhagen's Little Mermaid statue sprayed with "Free Hong Kong" slogan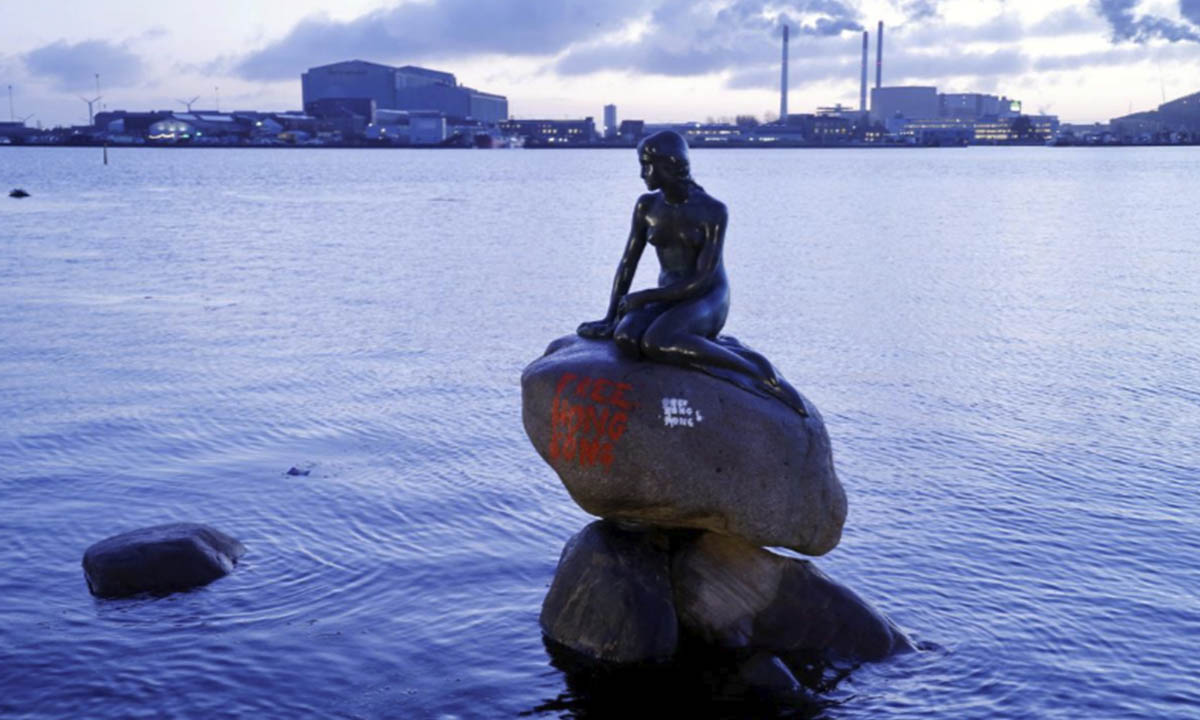 The Little Mermaid statue, one of the most popular and well-known attractions in Copenhagen, Denmark, has been spray-painted with a slogan of "Free Hong Kong." 
The statue has been decapitated earlier, banned on Facebook over its nudity and also covered in graffiti several times. 
Now, the slogan "Free Hong King" was found to be daubed in red and white overt he rock the mermaid sits on.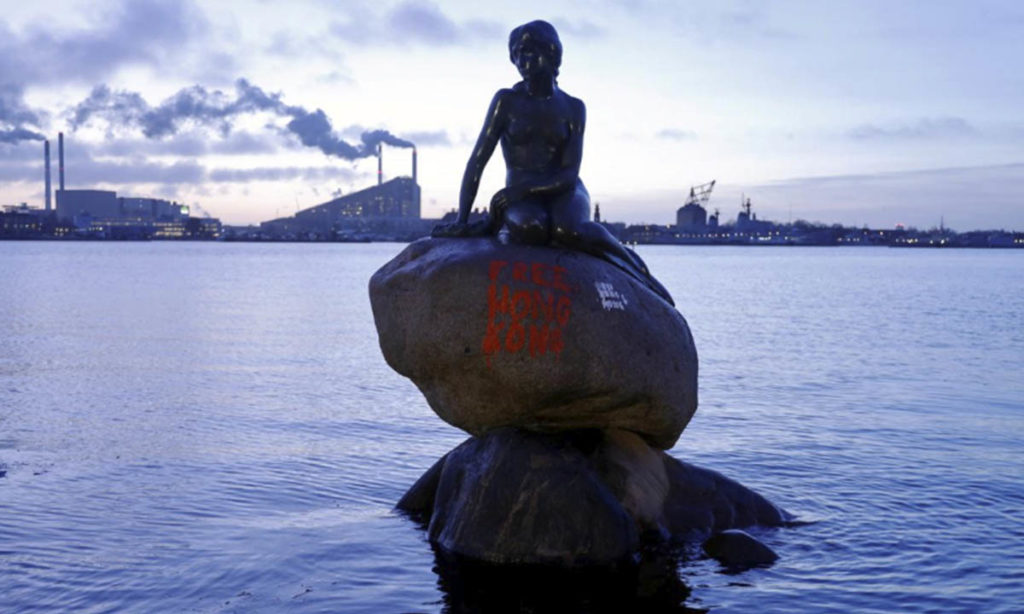 This mermaid is already popular with Chinese tourists as an attraction point in Copenhagen. It was a part of Denmark's pavilion at the World Exhibition in Shangai in 2010. 
The mermaid was placed ta the entrance of Copenhagen harbor in 1913 in tribute to the Danish storyteller Hans Christian Anderson and since then it has been a famous icon of the city.
Ever since it was placed she went through unpleasant times. In 1964, for the first time, her head was hacked off. It was never found. Later, an explosion knocked her off into the water. 
Also, she has been covered with a burqa, sprayed with graffiti and paint most often. 
Protestors in Hong Kong have been protesting against the Chinese government for months demanding less control from Beijing in more democracy.