Deathloop trophies and achievements guide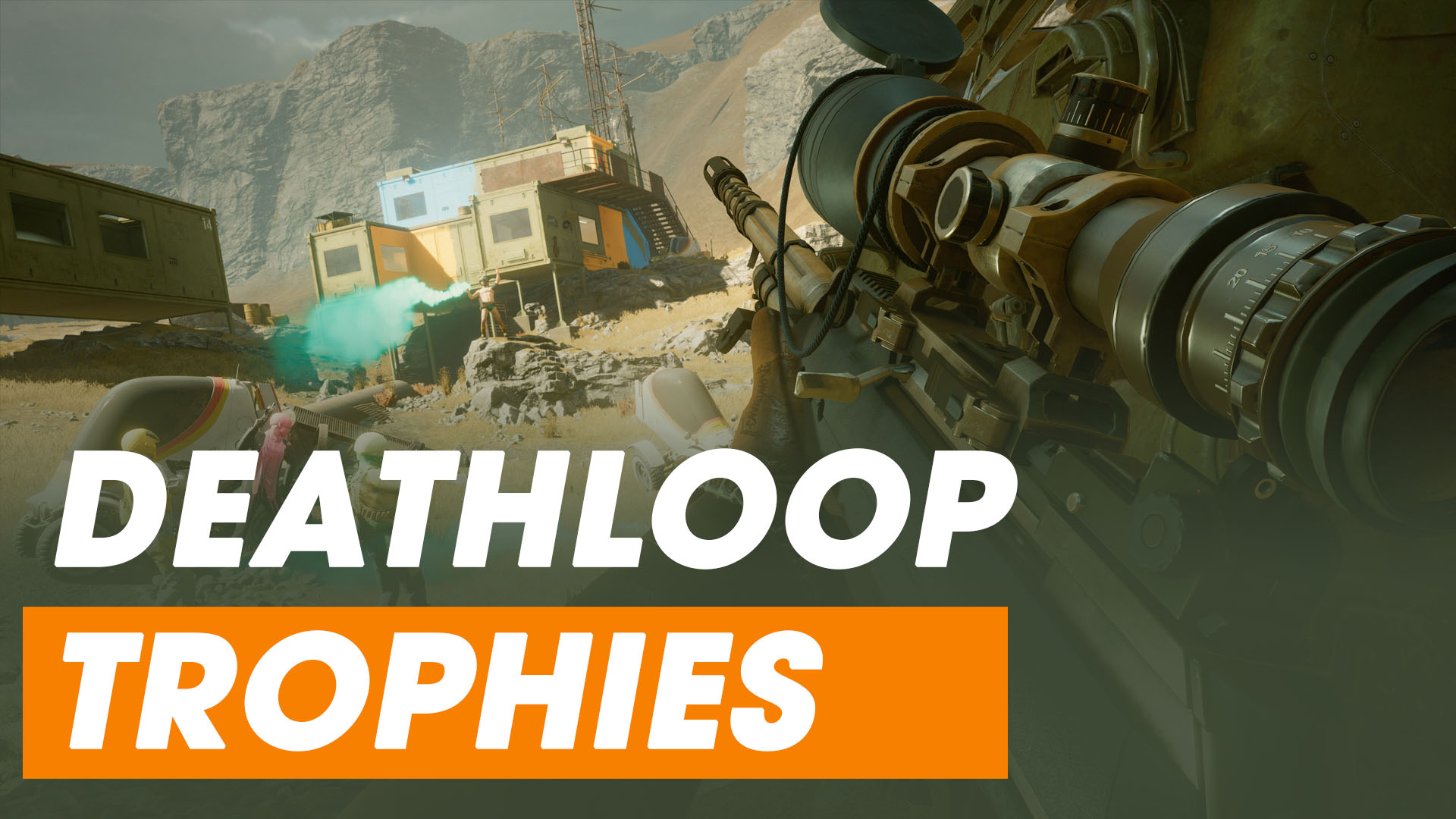 In Deathloop, you can gain 55 trophies and accomplishments. A list of all 55, as well as their descriptions, is provided below, divided into five general categories. We've included links to some of our other guides to assist you in obtaining some of the more difficult ones.
Deathloop Visonary trophies
There are 17 trophies and achievements related to Deathloop's eight Visionaries, the majority of which involve different methods of killing them.
Pieces of Eight. Playing as Colt, kill one of these, Frank, Charlie, Fia, Wenjie, Aleksis, Harriet or Egor.
Ensemble Tragedy. Eliminate each Visionary at least once.
Alpha Burger. Eliminate Aleksis using his meat grinder.
Power Chord. Eliminate Frank using a Slab ability. Take a bow.
Judgement Day. Eliminate Harriet with poisonous gas.
Game Over. Eliminate Charlie within the rules of Condition Detachment.
Silent Disco. Get in and out of a map without being spotted — and kill all Visionaries present.
Only The Guilty. Kill all Visionaries present in a map and escape without killing any Eternalists.
Clean-ish Hands. Kill all Visionaries — and no Eternalists — in a single loop.
Play It Again, Colt. After finishing the game once, kill all Visionaries in a map and escape.
Quantum Solution. Eliminate all Wenjie's within a 90-second period.
Not-So-Invisible Man. Kill Egor while he's under the influence of a nullifier.
Didn't See It Coming. Eliminate Fia without causing a deadly reaction.
Violent Delights. Eliminate Charlie and Fia with a single bullet.
Ghost At The Feast. Eliminate 3 targets at Aleksis' party covertly.
The G.O.D. of O.S.P. Enter a map kill all Visionaries with an empty loadout. Leave the map and clean your hands.
Mightier Than The Gun. Kill all Visionaries in a map — and make it to the exit — without using a gun.
Deathloop Weapon, Infusion, Slab and Trinket Trophies
We have identified nine trophies and achievements that are related to weapons, Slabs, Trinkets, or Infusion.
Die, Die, And Die Again. Once you have acquired Reprise, die for real.
Dead Drop. Absorb Residuum from a body.
Residual Earnings. Absorb more than 20,000 Residuum in a map.
Spoiled for Choice. Infuse one of each type of weapon.
Bling Bling Bang Bang. Equip a loadout worth more than 45,100 Residuum.
Full Deck. Kill a Visionary using a full loadout, without any empty slots or sockets, and escape the map.
Forever Yours. Infuse a Slab.
Spare No Expense. When playing as Colt, get all upgrades for a Slab.
For Every Occasion. Take 36 different Trinket into the field with you while playing as Colt.
Deathloop Gameplay and Collectibles Trophies
These 16 Deathloop trophies and achievements serve as a starting point. Completing the game's Leads will earn you some. You'll earn others just by surviving. And others involve some of the games secrets and collectibles. Like we said: catchall.
Gooooood Morning, Blackreef! Escape to Updaam.
Welcome To Blackreef. Finish 'The Longest Day.'
Dangerous Liasons. Finish 'Afternoon Delight.'
An Offer She Can't Refuse. Finish 'What Wenjies Want.'
Clean Sweep. Kill everyone within a time period and escape timely.
You Only Die Once. Complete an entire loop while wearing a ClassPass.
A Charlie Montague Game. Prove yourself by winning Charlie's Wake Up Challenge, Reward Scheme, the Moxie, Haul-A-Quinn, and the Yerhva.
Old Habits Die Hard. Enter 0451 at a keypad.
Deathday Suit. Eliminate the (mostly) naked character in each map.
Into Eternity. Collect all other trophies.
Egoraphobia. Complete 'Lost in Transmission.'
Baby, You're A Firework. Complete 'The Ballad of Ramblin' Frank.'
Beyond The Horizon. Complete 'Radio Silence.'
One Perfect Day. Complete 'Ending It.'
All The Live-Long Day. Survive all 4 time periods in one day.
Know Your Enemy. Complete one AEON dossier.
Deathloop Creative Kills Trophies
Rip And Tear. As Colt, inflict a truckload of damage to Eternalists during a single use of Havoc.
Blink Of An Eye. As Colt, transport an enemy onto a mine using Shift.
Fwd: Fwd: Fwd: PAIN. As Colt, transmit damage over more than 20 meters using Nexus.
Death Is In The Air. As Colt, achieve 3 airborne headshots on enemies you've launched using Karnesis.
Cooking With Gas. While playing as Colt, ignite a gas cloud while someone is inside it.
Sugar Crash. While playing as Colt, use candy to gain a tactical advantage.
Chop Chop. Kill 3 enemies with the machete in 10 seconds.
Oops. While playing as Colt, cause someone to fall to their death.
Don't Mind Me. While using Aether as Colt, kill 3 enemies without alerting nearby enemies.
The Spice Of Life. Die every which way as Colt: Drown. Fall. Choke on poison gas. Succumb to fatal depressurization. Get blown up. Shot. Stabbed. Ground up. Fried by a rocket. Oh, and obliterated by a reactor. Fun, right?
Deathloop Multi Player trophies
The final three trophies and achievements involve multiplayer.
Nowhere To Run To. Take out an invading Julianna while playing as Colt.
Nowhere To Hide. While playing as Julianna, cross Colt off your kill list.
Dressing Down. As Julianna, disguise yourself as Colt using Masquerade.
How to Get the Clown Suit and Other Rewards in Final Fantasy XIV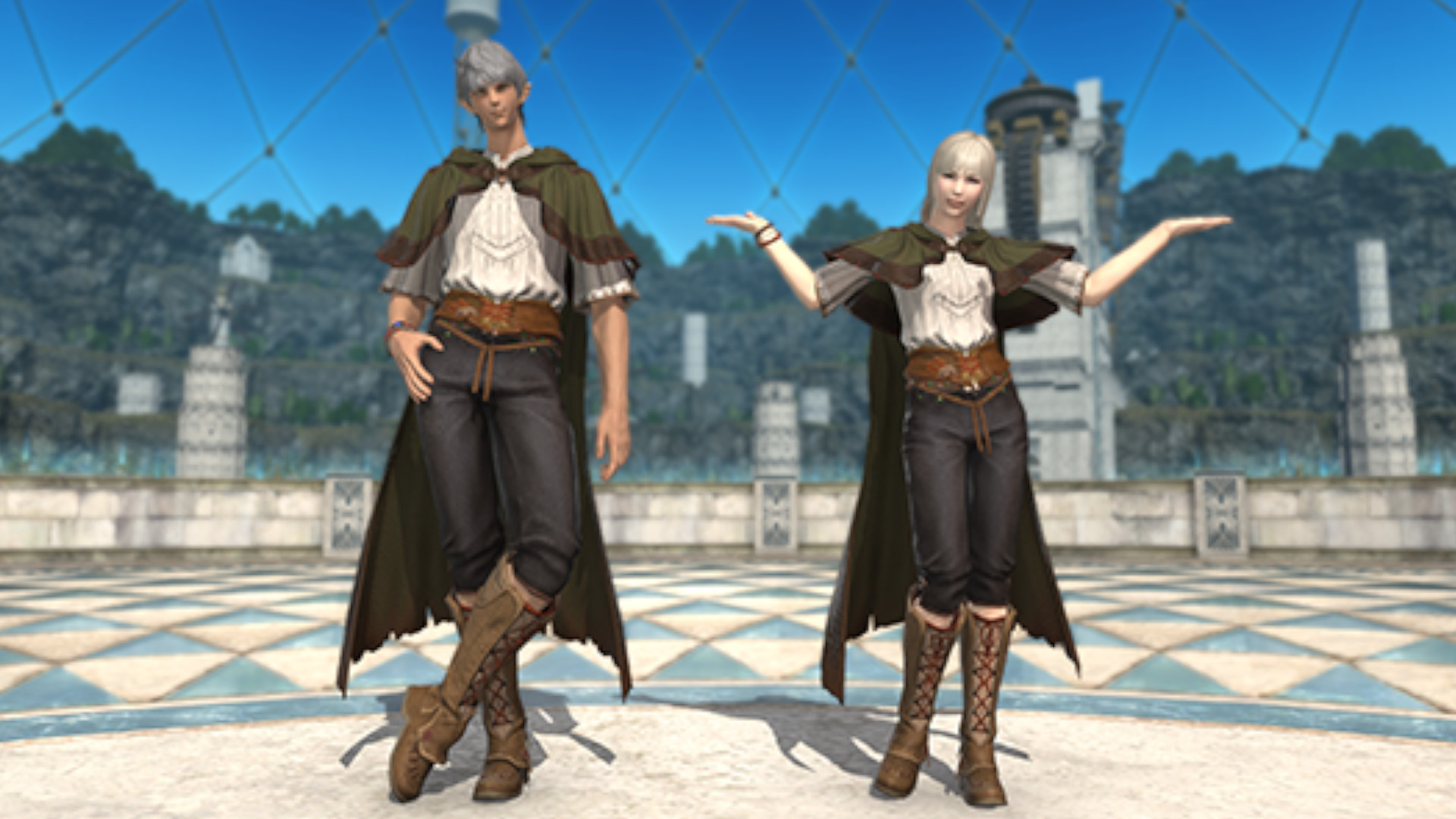 How to Get the Clown Suit and Other Rewards in Final Fantasy XIV
Final Fantasy XIV appears to be having trouble reading their calendar this year. People are being given clown clothes and pumpkins instead of Valentine's. Nobody expected All Saints Wake to be the next event in Final Fantasy XIV, yet it has just begun. The game has been surprising the community recently, with the addition of the Dancing Pole and Hose of Happiness just last patch. Even yet, a free clown suit and other goodies are always appreciated at any time of year, so let's go over how to get yours.
Final Fantasy XIV: How to Get the Clown Suit and Other Rewards
You must submit pumpkin cookies in order to receive any of the prizes offered during this event. These cookies can be obtained by performing the seasonal duty unlocked at the conclusion of the seasonal adventure. Fortunately, this mission may be completed multiple times, allowing you to farm as many cookies as you need to clear out the seasonal shop.
Fortunately, the first time you do the chore, you will receive six cookies, plus an additional one for completing the quest. To get the whole clown suit, you'll need to trade in a total of 12 pumpkin cookies. You'll need a total of 19 cookies to get every item in the shop at least once.
It's a little strange that Final Fantasy XIV's Halloween event falls at the start of the year. However, the 2021 release date for All Saints Wake was canceled due to the amount of work required by Endwalker to meet the deadline. Given that Endwalker was delayed past its initial release date, it's understandable that there wasn't enough time to put together an All Saints Wake event that meets Final Fantasy XIV's standards.
This just implies that future All Saints Wake activities are not expected to begin in January. This year's All Saints Wake should take place at the same time as last year. If you're still having problems with Final Fantasy XIV, try out our other tutorials.
Rainbow Six Extraction: What happens if all Operators are MIA?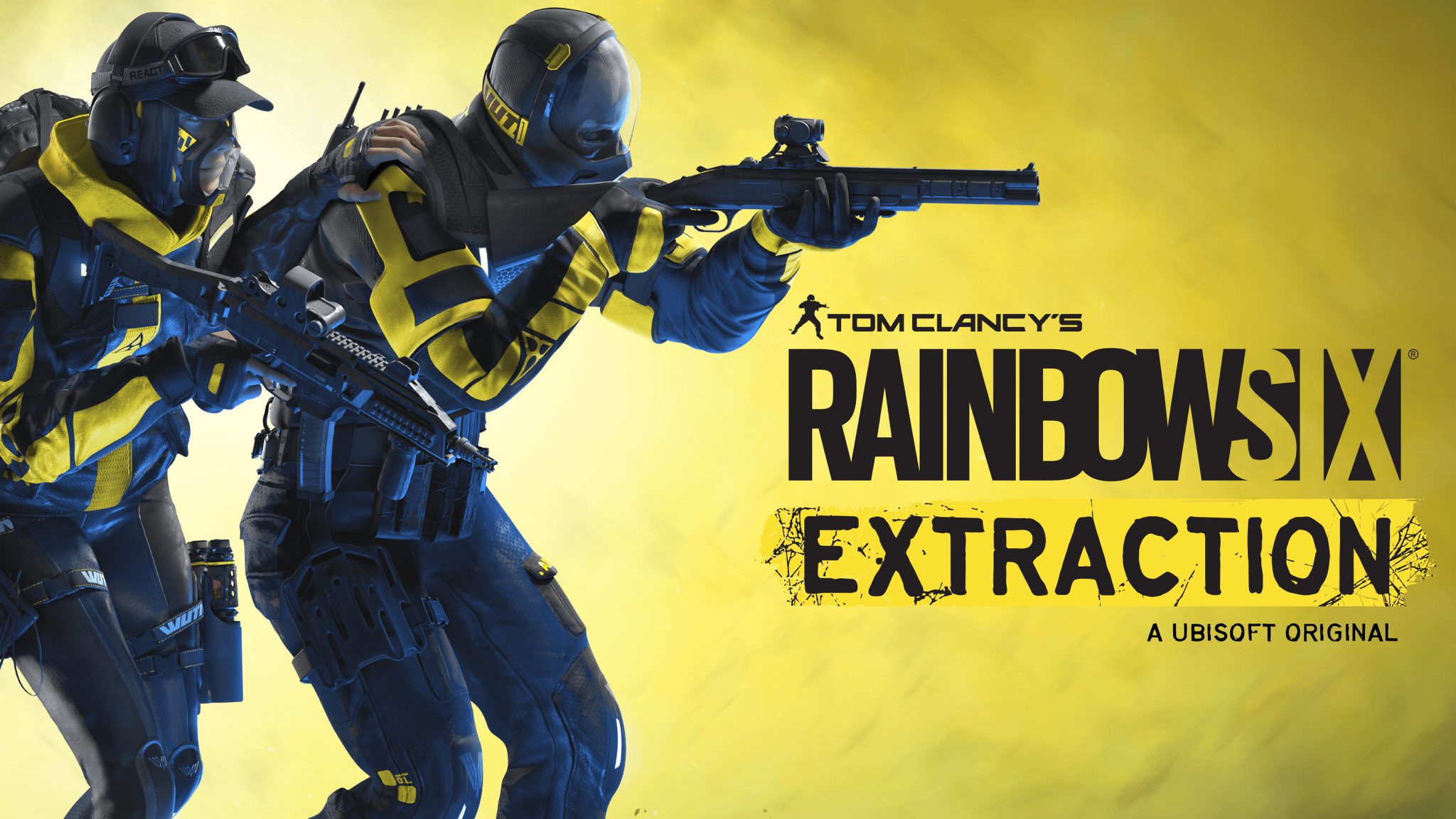 Rainbow Six Extraction: What happens if all Operators are MIA?
In Rainbow Six Extraction, it is not feasible for all Operators to go missing. Even if a large number of your Operators go MIA in a succession, the game features a built-in failsafe that assures you always have operating Operators ready for incursions. It "will automatically return the earliest trapped Operator to your roster if needed," according to the game. Although technically only one Operator is required to launch an incursion, the game always ensures that you have at least three.
So, if you have nine Operators unlocked early in the game, but six of them are MIA, and then you lose another, the first of those original six who were trapped will be immediately released and returned.
This scenario is extremely unlikely to occur, and it becomes even more unlikely as more Operators are unlocked, but we checked to see what occurs because we're committed to answering the questions people have. If this does happen to you, we recommend that you practice successfully performing MIA rescue operations. The most crucial thing to remember is that in Rainbow Six Extraction, there is no "Game Over," even if you fail badly in numerous invasions in a row.
Rainbow Six Extraction: How to heal inactive Operators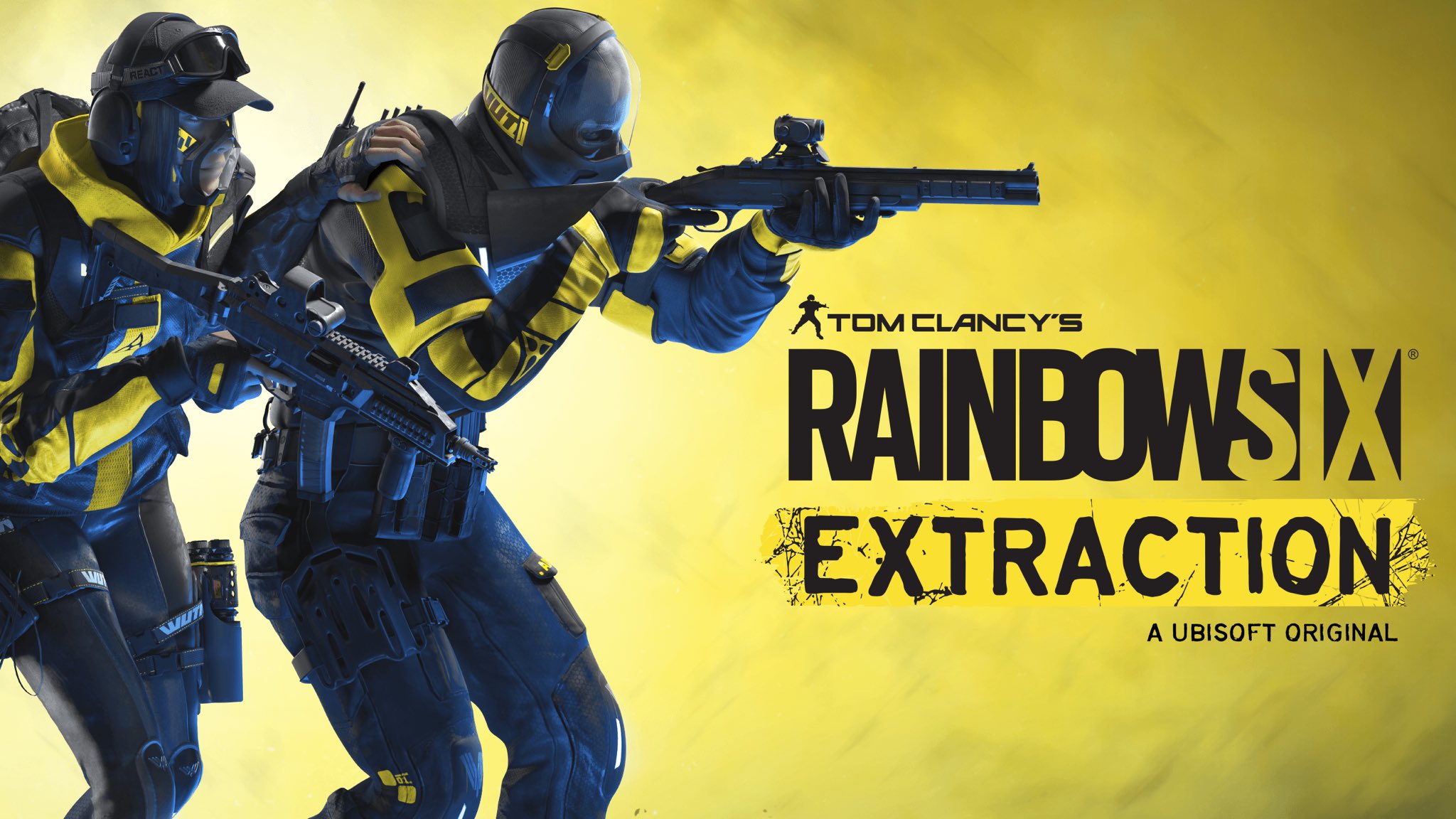 Rainbow Six Extraction: How to heal inactive Operators
If an Operator in your Rainbow Six Extraction Operator roster is designated "Inactive," it signifies they are unavailable for selection due to injury. If an Operator's HP falls below 40, they are deemed injured. You must play more incursions with other Operators and gain as much XP as possible in order to heal these inactive Operators.
Every 300 XP you gain heals one of your Operators in your roster. So, if an inactive Operator has 30 HP, you'll need to earn 3000 XP to get them back online, and 21,000 XP to bring them back to their maximum HP of 100.
Because, unlike most games, an Operator's HP is not instantly restored at the end of each mission, you'll end up with inactive Operators on your roster. You can't even repair it while on a quest. Any healing obtained during an incursion – whether from Medkits, Doc's Health Shots, Finka's Adrenal Surge, or employing Anabolic Accelerant – is only a temporary health boost that adds to the Operator's damage resistance but has no effect on their base HP.
In-mission health is more akin to armor than health. It's similar to how wounded players are occasionally given an injection to help them get through the next big game, but they still need to recuperate for a long period afterward. Yes, regardless of how much you raise your Operator's health during an incursion, if their base health falls below 100, they will require healing to return to full health. Earning more XP is the only way to heal.