Conor McGregor and Ali Abdelaziz trade barbs on social media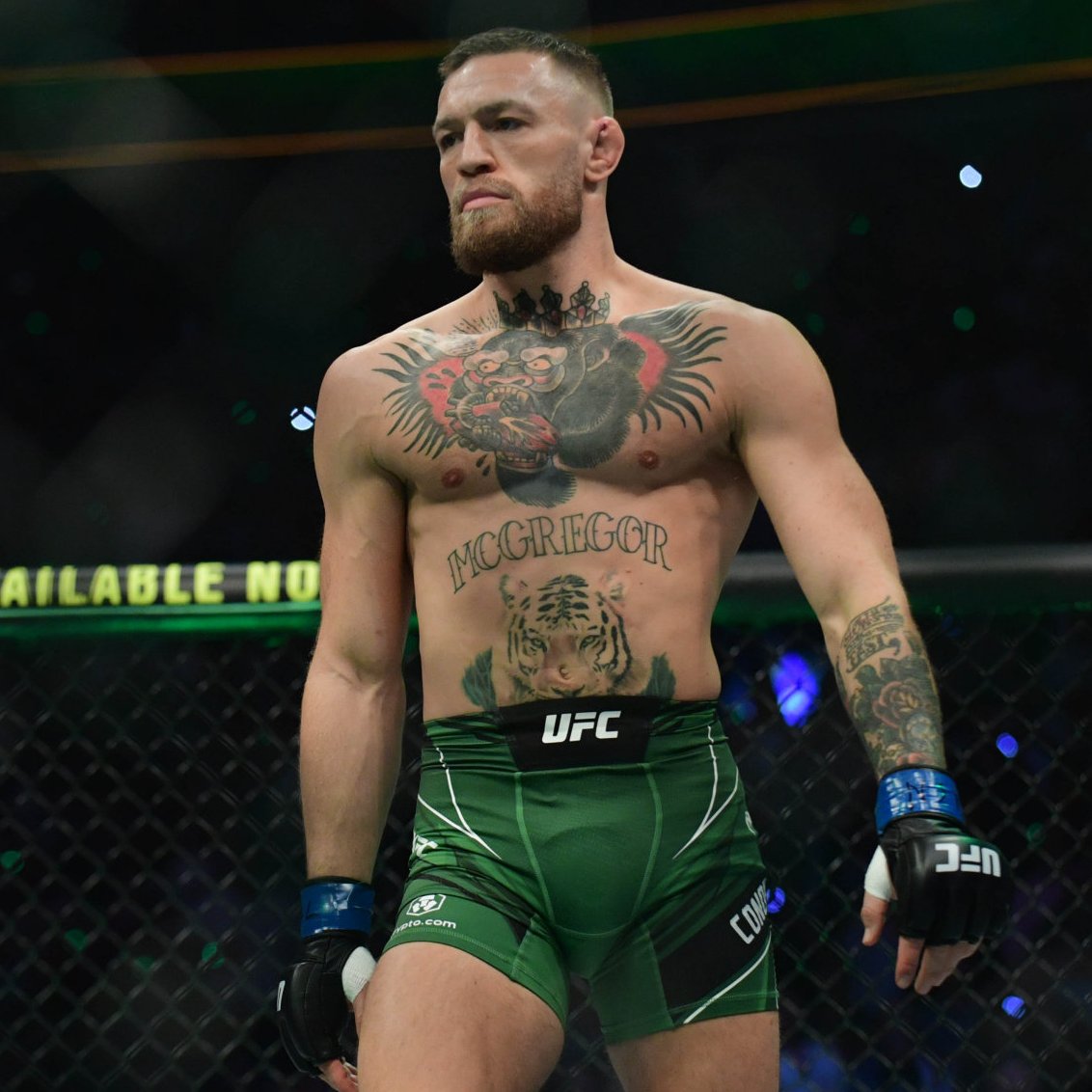 Conor McGregor and Ali Abdelaziz trade barbs on social media
Conor McGregor had a Twitter spat with Ali Abdelaziz, the manager of his arch-rival Khabib Nurmagomedov, earlier today. McGregor tweeted in response to Khabib's Instagram story. Prior to UFC 223, he shared a photo of the Russian's reaction after the infamous bus attack. Abdelaziz rose to 'The Eagle's defense in return.
"You're drinking again boy he takes your soul but never gives it back Punk b***h."
Conor McGregor then used Google to make an extremely nasty remark about the people of Dagestan. Ali Abdelaziz reacted once more:
"People of Dagestan some of the best people in the world they are an honorable hard worker and have a Lotta integrity something you don't know nothing about."
Eventually, the two declared their mutual hatred for one another and the conversation came to an end.
"You mad at google bro? I hate you, bro. When you die I celebrate," tweeted McGregor.
The main event at UFC 229 in October 2018 between Conor McGregor and Khabib Nurmagomedov was stressful both inside and outside the octagon. Since then, both former lightweight champions' sides have been teasing each other at every turn.
The first tweet from Conor McGregor was in response to Khabib Nurmagomedov's Instagram story.
Alexander Bastrykin, the country's official, awarded a 25-year-old Russian man the Valor and Courage medal after he allegedly stood up for a girl in the Moscow Metro. He was thrashed by a bunch of Dagestanis after that.
On his Instagram story, Khabib Nurmagomedov mentioned the situation. He wondered where Conor McGregor's medal for losing to three Dagestanis at UFC 229 was.
The 'Notorious' Irishman reacted to the upload with an initial tweet, which led to Ali Abdelaziz's conversation.
Conor and Khabib at it again pic.twitter.com/1xEzPhpyLQ

— FFJ MMA💎 (@fufujan1) October 13, 2021
On Twitter, McGregor inquired about Khabib's medal for concealing during the April 2018 bus incident. Conor McGregor and Ali Abdelaziz's argument grew and ended in an unpleasant manner, which is something we've come to expect when McGregor is involved.
What Critics Have to Say About Marvel's 'Eternals'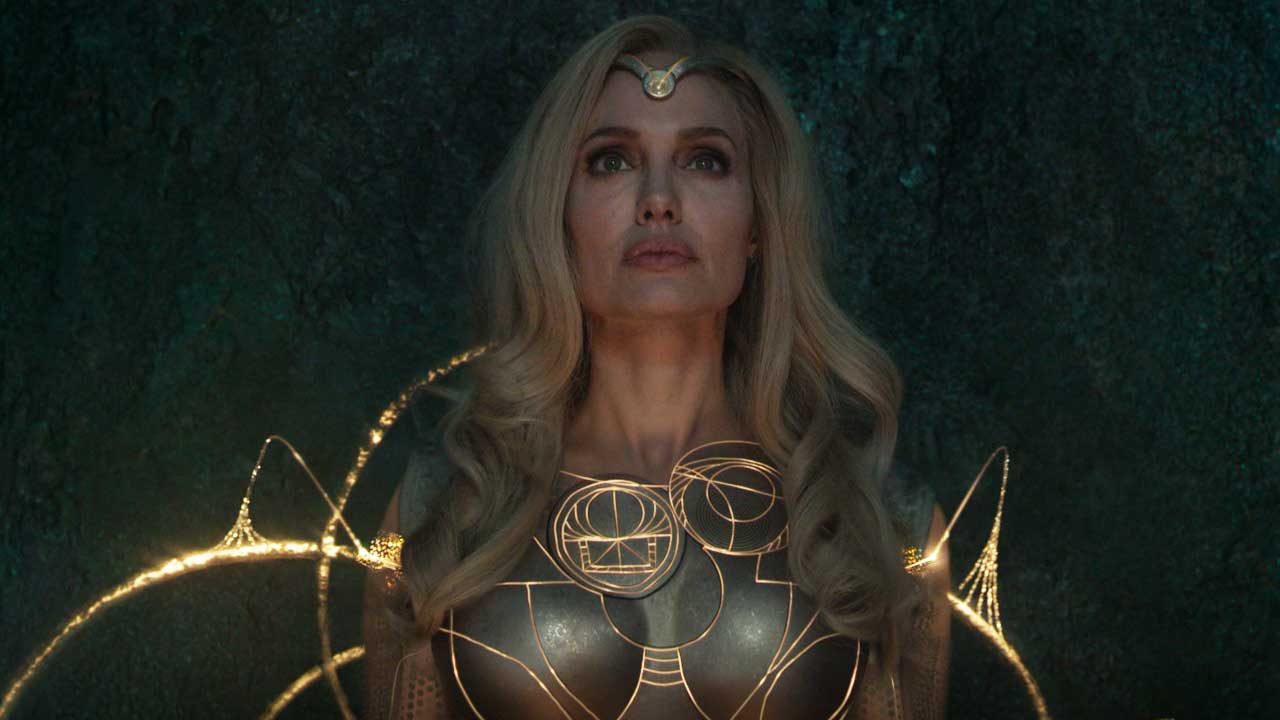 After more than two years of anticipation, fans of the Marvel Cinematic Universe can finally watch "Eternals" in theatres. The film's all-star cast and director were initially disclosed at San Diego Comic-Con in 2019, when Marvel Studios' Kevin Feige introduced the project's all-star cast and director.
It was evident from the start that this would be a film unlike anything else in the Marvel Cinematic Universe. Fans will meet a whole new cast of heroes, none of whom have previously appeared in an MCU film. Many speculated that with Chloé Zhao onboard to direct, a visual masterpiece was on the way, especially after she won an Academy Award for best director for "Nomadland" earlier this year. "Eternals" appears to be the MCU's next big thing, with stars like Angelina Jolie, Richard Madden, and Salma Hayek.
Critics are giving their impressions on the film, which they were able to preview a week ago, with only a few weeks till its release. We can better grasp what the rest of us are in for when we see the movie thanks to these spoiler-free reviews. The reaction to "Eternals" has been all over the place, and here's what some of the industry's most famous critics and sites had to say about the MCU's newest endeavour.
At the time of publication, reviews for "Eternals" were still coming in, with its Rotten Tomatoes score fluctuating throughout the day. It'll be at least a week before the number keeps steady, but a lot of critical feedback signals the film will be a spectacle. If there's one thing the "Eternals" reviews have taught us, it's that the film is very different from its 20+ MCU predecessors.
"Utilizing [Chloé] Zhao's penchant for naturalistic environments, 'Eternals' looks unlike any other Marvel movie and is perhaps the most welcoming for MCU neophytes in forever," Brian Truitt of USA Today wrote of the feature. Wendy Lee Szany of The Movie Couple added that the film is "Visually stunning. Marvel's most ambitious film to date. Leans a bit heavier on the exposition. The most different film in the entire MCU which is refreshing."
If there is anything we can definitely take away from "Eternals", it is going to be a visual masterpiece, according to many critics. "Eternals is beautiful in its visuals and its storytelling," Josephine L. of Geeks of Color wrote. "Eternals is visually elegant thanks to Zhao's creative sensibilities," added Matt Donato of The Gist.
Not all of the reviews for the film were positive, as one might assume. Chloé Zhao's recent venture received a lot of unfavourable feedback from critics. Critics that didn't like the movie seem to agree that, while it's average, it's not at the bottom of the MCU's filmography. The BBC's Nicholas Barber wrote, "Eternals may not be the worst of Marvel's movies, but it's undoubtedly the most disappointing."
From critics who were saddened by the film, it appears that the general consensus was "meh." "It's not exactly boring – there's always something new to behold – but nor it is particularly exciting, and it lacks the breezy wit of Marvel's best movies," writes Steve Rose of the Guardian. That's, uh, interesting. To make matters worse, according to some reviewers, the picture appears to be far too long. Dulcie Pearce of The Sun wrote, "Boy, does this patchy, paceless film go on for an eternity."
The unfavourable reviews for "Eternals" shouldn't scare MCU fans because there are plenty of previous films in the studio's repertoire that received mixed reviews from critics but were well-received by fans — "Avengers: Age of Ultron" comes to mind. For the time being, it doesn't appear that the picture will receive the same critical acclaim as "Black Panther," "Iron Man," or "Avengers: Infinity War." If its current rating (73 percent) holds, "Eternals" will be one of the lowest-rated films in the MCU's history. In the next days, fans may expect that figure to change slightly.
On November 5, "Eternals" will be released exclusively in theatres.
NBA: New Orleans Pelicans vs Minnesota Timberwolves Prediction And Match Preview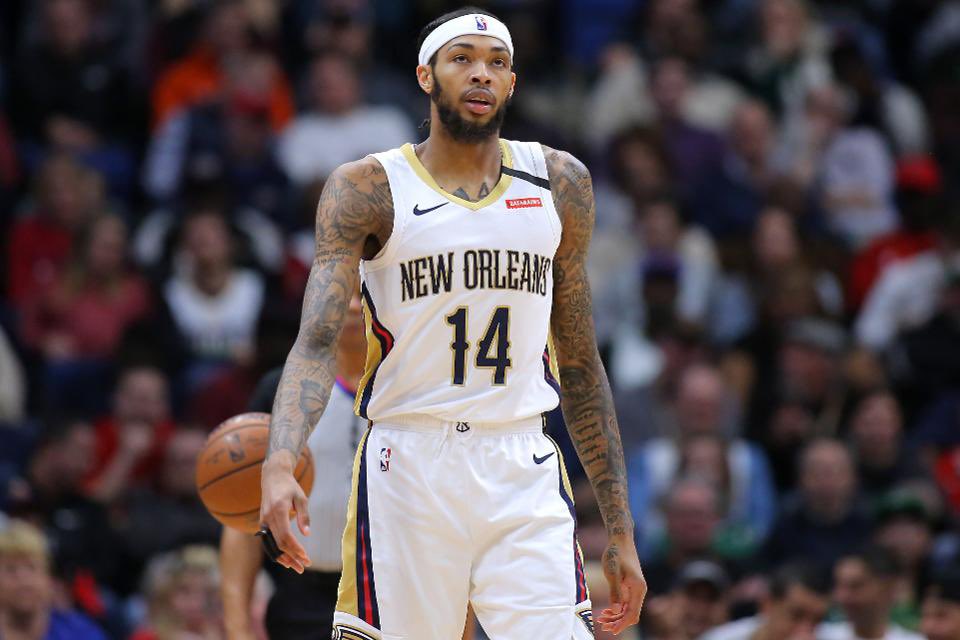 NBA: New Orleans Pelicans vs Minnesota Timberwolves Prediction And Match Preview
On Monday, the New Orleans Pelicans will face the Minnesota Timberwolves at Target Center. The New Orleans Pelicans have had a difficult start to the season, as they have yet to win in three efforts. They are currently in last place in the Western Conference.
The Minnesota Timberwolves have had an unexpectedly strong start to their NBA season in 2021-22. They'll be seeking to make it three wins in a row, and they'll be confident in their chances against a squad they beat last time out.
Match Details
Fixture: New Orleans Pelicans vs Minnesota Timberwolves | NBA Season 2021-22
Date & Time: Monday, October 25th; 8:00 PM ET (Tuesday, October 26th; 5:30 AM IST)
Venue: Target Center, Minneapolis, MN
Minnesota Timberwolves Preview
The Minnesota Timberwolves had two triumphs in two visits this season, which could not have gone any better. A strong start to the season boosts confidence, and the players are capitalizing on it.
To say the least, D'Angelo Russell, Anthony Edwards, and Karl-Anthony Towns have been spectacular. On both sides of the floor, they have all developed their game and complemented one another. The Minnesota Timberwolves could have a relatively good season, given how prolific they have been.
Karl-Anthony Towns tonight:

25 Points
4 Rebounds
3 Blocks
50% FG
3 threes pic.twitter.com/BvJ96rgkUv

— Hoop Central (@TheHoopCentral) October 24, 2021
Minnesota Timberwolves Predicted Lineup
G – D'Angelo Russell | G – Anthony Edwards | F – Josh Okogie | F – Jaden McDaniels | C – Karl-Anthony Towns.
New Orleans Pelicans Preview
The New Orleans Pelicans have had a dreadful start to the 2021-22 NBA season, having failed to record their first win. They've dropped three straight games, all by large margins.
The fact that the New Orleans Pelicans have been playing without Zion Williamson is to blame for their struggles. In the offseason, the big man suffered a foot injury and is currently recovering. At the earliest, he is anticipated to return on November 2.
New Orleans Pelicans Predicted Lineup
G – Devonte' Graham | G – Nickeil Alexander-Walker | F – Brandon Ingram | F – Herb Jones | C – Jonas Valanciunas
Pelicans vs Timberwolves Prediction
The absence of Zion Williamson will be a major influence in this contest. The New Orleans Pelicans are a poor defensive club with insufficient offensive firepower to compete with the Minnesota Timberwolves, who are in fine form.
While the game will be close, the Minnesota Timberwolves are the favorites to win and take a 2-0 lead in the season series. The New Orleans Pelicans will put up a good fight, but after everything is said and done, it may not be in their favor. They are without their leading scorer, and three of their five starters were not on the roster last season, so it will take some time for them to gel.
Is There Going To Be A 'Dune Part 2'? Everything we know about the 'Dune' Sequel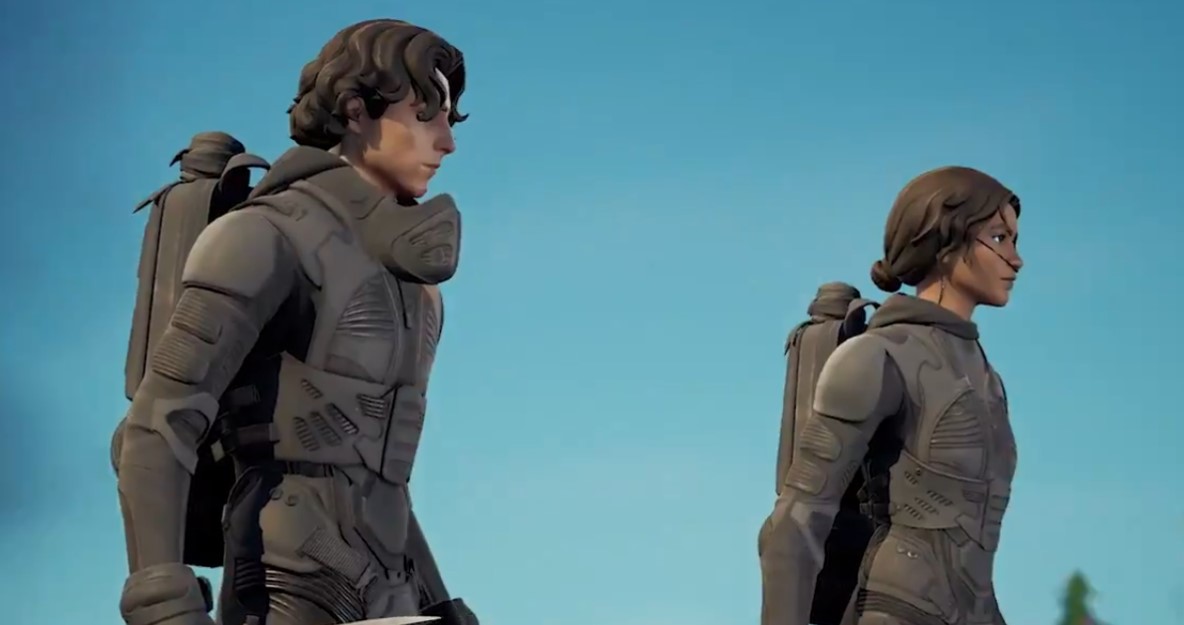 If you've seen Dune, which is currently in cinemas and on HBO Max, you'll know that the movie's ending isn't actually an ending at all. You may expect some sort of conclusion after two hours and 35 minutes, but instead, the film abruptly ends, leaving you with more questions than answers.
In truth, the 2021 Dune film, which is informally named Dune: Part One, only covers the first half of Frank Herbert's epic 1965 sci-fi novel. Denis Villeneuve had always intended to divide his film adaptation into two parts, which is certainly a good idea considering the novel's 400 pages and reputation for denseness.
So, what exactly is the deal with Dune 2? So far, here's what we know.
IS THERE GOING TO BE A DUNE 2?
Yes, most certainly. Given that this picture only covers the first half of the novel, director Denis Villeneuve had always intended to make a Dune sequel. However, Warner Bros. has yet to make an official announcement about Dune Part 2.
However, a Warner Bros. executive said in an interview with Deadline that the Dune sequel was "essentially confirmed." "Will there be a Dune sequel?" You can see how the movie finishes if you watch it. In the interview, WarnerMedia Studios and Networks Chair and CEO Ann Sarnoff said, "I think you pretty much know the answer to that."
At this moment, it appears that the only thing stopping a Dune 2 is a box office disaster, which seems improbable given the opening weekend pre-sales. Villeneuve previously stated in an interview with Total Film that he was "extremely hopeful" about the sequel's chances of being greenlit by the company.
"The first step was to prove that a beautiful, popular film could exist, and I believe I did," Villeneuve said. "Everyone at Warner Bros. and Legendary is 100 percent behind the project." "They believe that a disastrous box office result would be required to prevent the release of Dune: Part Two, because they adore the film." They want the film to proceed forward because they are proud of it. Even so, they only completed half of it. So, you know, I'm really upbeat."
However, the film will also be available to stream on HBO Max, which could affect the box office.
A Dune HBO Max spin-off series is also in the works, which will feature on the Bene Gesserit, a female order. Villeneuve will direct the pilot episode and serve as an executive producer on the series.
WHEN WILL THE SECOND PART OF DUNE BE RELEASED?
We have no idea. Given that the picture has yet to be formally announced, let alone begin filming, it will be some time before you see Dune Part 2. We might see Dune Part 2 in 2023 if they film in 2022, but this is all speculation for a picture that hasn't even been officially confirmed yet. So remain tuned, and prepare to wait a long time. Maybe you'll be able to finish Dune by then.