Complete list of Techincal Machines in Pokémon Sword and Shield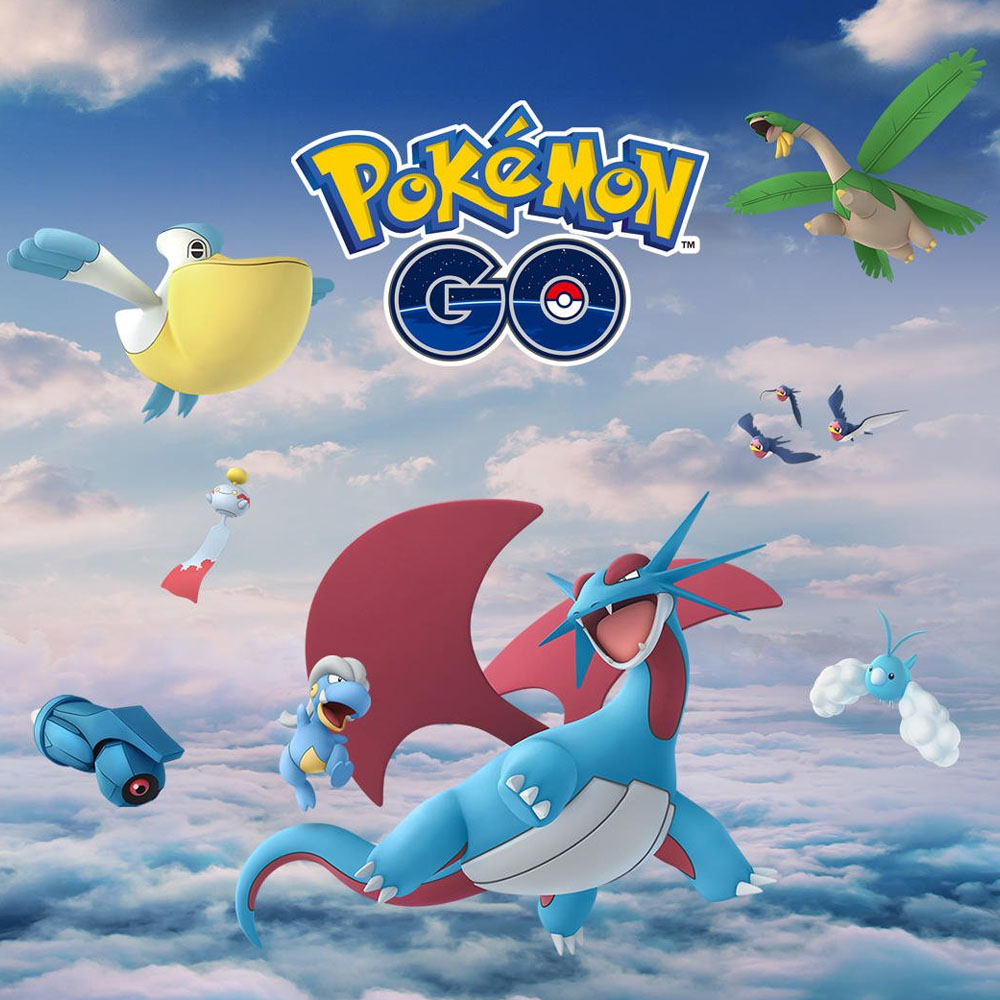 All the Techincal Machines and their locations in Pokemon Go Sword and Shield. Winning battles in Pokemon Sword and Shield not only depends on the type of Pokemon you choose to battle, but it also determines with the moves you choose to fight with.
Stocking up TMs (Techincal Machines) with multiple types of moves can help you win the battles with much ease. Technical Machines enables you to teach a Pokémon a new move.
These moves can use it a number of times. You can gather all of them by regularly playing the game, unlike the Techincal Records.
Here's the Complete list of Techincal Machines in Pokémon Go
| | | | | | | | |
| --- | --- | --- | --- | --- | --- | --- | --- |
| No | Name | | Category | PP | Att. | Acc. | Location |
| TM00 | Mega Punch | | Physical | 20 | 80 | 85 | Hammerlocke |
| TM01 | Mega Kick | | Physical | 5 | 120 | 75 | Hammerlocke |
| TM02 | Pay Day | | Physical | 20 | 40 | 100 | Motostoke |
| TM03 | Fire Punch | | Physical | 15 | 75 | 100 | Wyndon |
| TM04 | Ice Punch | | Physical | 15 | 75 | 100 | Wyndon |
| TM05 | Thunder Punch | | Physical | 15 | 75 | 100 | Wyndon |
| TM06 | Fly | | Physical | 15 | 90 | 95 | Stow-on-Side |
| TM07 | Pin Missile | | Physical | 20 | 25 | 95 | Route 4 |
| TM08 | Hyper Beam | | Special | 5 | 150 | 90 | Wyndon |
| TM09 | Giga Impact | | Physical | 5 | 150 | 90 | Wyndon |
| TM10 | Magical Leaf | | Special | 20 | 60 | 101 | Turrfield |
| TM11 | Solar Beam | | Special | 10 | 120 | 100 | Turrfield |
| TM12 | Solar Blade | | Physical | 10 | 125 | 100 | Wyndon |
| TM13 | Fire Spin | | Special | 15 | 35 | 85 | Hammerlocke |
| TM14 | Thunder Wave | | Other | 20 | — | 90 | Wild Area |
| TM15 | Dig | | Physical | 10 | 80 | 100 | Route 6 |
| TM16 | Screech | | Other | 40 | — | 85 | Circhester |
| TM17 | Light Screen | | Other | 30 | — | 101 | Motostoke |
| TM18 | Reflect | | Other | 20 | — | 101 | Motostoke |
| TM19 | Safeguard | | Other | 25 | — | 101 | Motostoke |
| TM20 | Self-Destruct | | Physical | 5 | 200 | 100 | Battle Tower |
| TM21 | Rest | | Other | 10 | — | 101 | Ballonlea |
| TM22 | Rock Slide | | Physical | 10 | 75 | 90 | Route 9 |
| TM23 | Thief | | Physical | 25 | 60 | 100 | Hammerlocke |
| TM24 | Snore | | Special | 15 | 50 | 100 | Glimwood Tangle |
| TM25 | Protect | | Other | 10 | — | 101 | Motostoke |
| TM26 | Scary Face | | Other | 10 | — | 100 | Galar Mine |
| TM27 | Icy Wind | | Special | 15 | 55 | 95 | Circhester |
| TM28 | Giga Drain | | Special | 10 | 75 | 100 | Battle Tower |
| TM29 | Charm | | Other | 20 | — | 100 | Hammerlocke |
| TM30 | Steel Wing | | Physical | 25 | 70 | 90 | Route 6 |
| TM31 | Attract | | Other | 15 | — | 100 | Route 5 |
| TM32 | Sandstorm | | Other | 10 | — | 101 | Hammerlocke |
| TM33 | Rain Dance | | Other | 5 | — | 101 | Hammerlocke |
| TM34 | Sunny Day | | Other | 5 | — | 101 | Hammerlocke |
| TM35 | Hail | | Other | 10 | — | 101 | Hammerlocke |
| TM36 | Whirlpool | | Special | 15 | 35 | 85 | Hulbury |
| TM37 | Beat Up | | Physical | 10 | — | 100 | Route 3 |
| TM38 | Will-O-Wisp | | Other | 15 | — | 85 | Motostoke |
| TM39 | Facade | | Physical | 20 | 70 | 100 | Motostoke Riverbank |
| TM40 | Swift | | Special | 20 | 60 | 101 | Wedgehurst |
| TM41 | Helping Hand | | Other | 20 | — | 101 | Motostoke |
| TM42 | Revenge | | Physical | 10 | 60 | 100 | Stow-on-Side |
| TM43 | Brick Break | | Physical | 15 | 75 | 100 | Route 8 |
| TM44 | Imprison | | Other | 10 | — | 101 | Battle Tower |
| TM45 | Dive | | Physical | 10 | 80 | 100 | Route 9 |
| TM46 | Weather Ball | | Special | 10 | 50 | 100 | Hammerlocke |
| TM47 | Fake Tears | | Other | 20 | — | 100 | Circhester |
| TM48 | Rock Tomb | | Physical | 15 | 60 | 95 | Circhester |
| TM49 | Sand Tomb | | Physical | 15 | 35 | 85 | Galar Mine No. 2 |
| TM50 | Bullet Seed | | Physical | 30 | 25 | 100 | Hammerlocke |
| TM51 | Icicle Spear | | Physical | 30 | 25 | 100 | Circhester |
| TM52 | Bounce | | Physical | 5 | 85 | 85 | Battle Tower |
| TM53 | Mud Shot | | Special | 15 | 55 | 95 | Galar Mine No. 2 |
| TM54 | Rock Blast | | Physical | 10 | 25 | 90 | Route 3 |
| TM55 | Brine | | Special | 10 | 65 | 100 | Hammerlocke |
| TM56 | U-turn | | Physical | 20 | 70 | 100 | Glimwood Tangle |
| TM57 | Payback | | Physical | 10 | 50 | 100 | Route 2 |
| TM58 | Assurance | | Physical | 10 | 60 | 100 | Route 7 |
| TM59 | Fling | | Physical | 10 | — | 100 | Battle Tower |
| TM60 | Power Swap | | Other | 10 | — | 101 | Wyndon |
| TM61 | Guard Swap | | Other | 10 | — | 101 | Wyndon |
| TM62 | Speed Swap | | Other | 10 | — | 101 | Wyndon |
| TM63 | Drain Punch | | Physical | 10 | 75 | 100 | Wyndon |
| TM64 | Avalanche | | Physical | 10 | 60 | 100 | Route 9 |
| TM65 | Shadow Claw | | Physical | 15 | 70 | 100 | Lake of Outrage |
| TM66 | Thunder Fang | | Physical | 15 | 65 | 95 | Hammerlocke |
| TM67 | Ice Fang | | Physical | 15 | 65 | 95 | Hammerlocke |
| TM68 | Fire Fang | | Physical | 15 | 65 | 95 | Hammerlocke |
| TM69 | Psycho Cut | | Physical | 20 | 70 | 100 | Route 2 |
| TM70 | Trick Room | | Other | 5 | — | 101 | Battle Tower |
| TM71 | Wonder Room | | Other | 10 | — | 101 | Battle Tower |
| TM72 | Magic Room | | Other | 10 | — | 101 | Battle Tower |
| TM73 | Cross Poison | | Physical | 20 | 70 | 100 | Dusty Bowl |
| TM74 | Venoshock | | Special | 10 | 65 | 100 | Stow-on-Side |
| TM75 | Low Sweep | | Physical | 20 | 65 | 100 | Axew's Eye |
| TM76 | Round | | Special | 15 | 60 | 100 | Motostoke |
| TM77 | Hex | | Special | 10 | 65 | 100 | Ballonlea |
| TM78 | Acrobatics | | Physical | 15 | 55 | 100 | Ballonlea |
| TM79 | Retaliate | | Physical | 5 | 70 | 100 | Hulbury |
| TM80 | Volt Switch | | Special | 20 | 70 | 100 | Wild Area |
| TM81 | Bulldoze | | Physical | 20 | 60 | 100 | Giant's Seat |
| TM82 | Electroweb | | Special | 15 | 55 | 95 | Hulbury |
| TM83 | Razor Shell | | Physical | 10 | 75 | 95 | Battle Tower |
| TM84 | Tail Slap | | Physical | 10 | 25 | 85 | Rolling Fields |
| TM85 | Snarl | | Special | 15 | 55 | 95 | Spikemuth |
| TM86 | Phantom Force | | Physical | 10 | 90 | 100 | Slumbering Weald |
| TM87 | Draining Kiss | | Special | 10 | 50 | 100 | Ballonlea |
| TM88 | Grassy Terrain | | Other | 10 | — | 101 | Hammerlocke |
| TM89 | Misty Terrain | | Other | 10 | — | 101 | Hammerlocke |
| TM90 | Electric Terrain | | Other | 10 | — | 101 | Hammerlocke |
| TM91 | Psychic Terrain | | Other | 10 | — | 101 | Hammerlocke |
| TM92 | Mystical Fire | | Special | 10 | 75 | 100 | Battle Tower |
| TM93 | Eerie Impulse | | Other | 15 | — | 100 | Wyndon |
| TM94 | False Swipe | | Physical | 40 | 40 | 100 | Motostoke |
| TM95 | Air Slash | | Special | 15 | 75 | 95 | Axew's Eye |
| TM96 | Smart Strike | | Physical | 10 | 70 | 101 | Route 8 |
| TM97 | Brutal Swing | | Physical | 20 | 60 | 100 | Turrfield |
| TM98 | Stomping Tantrum | | Physical | 10 | 75 | 100 | Route 10 |
| TM99 | Breaking Swipe | | Physical | 15 | 60 | 100 | Hammerlocke |
Credits: Serebii