Colorado Rapids eliminated Los Angeles FC from the playoffs with a 5-2 victory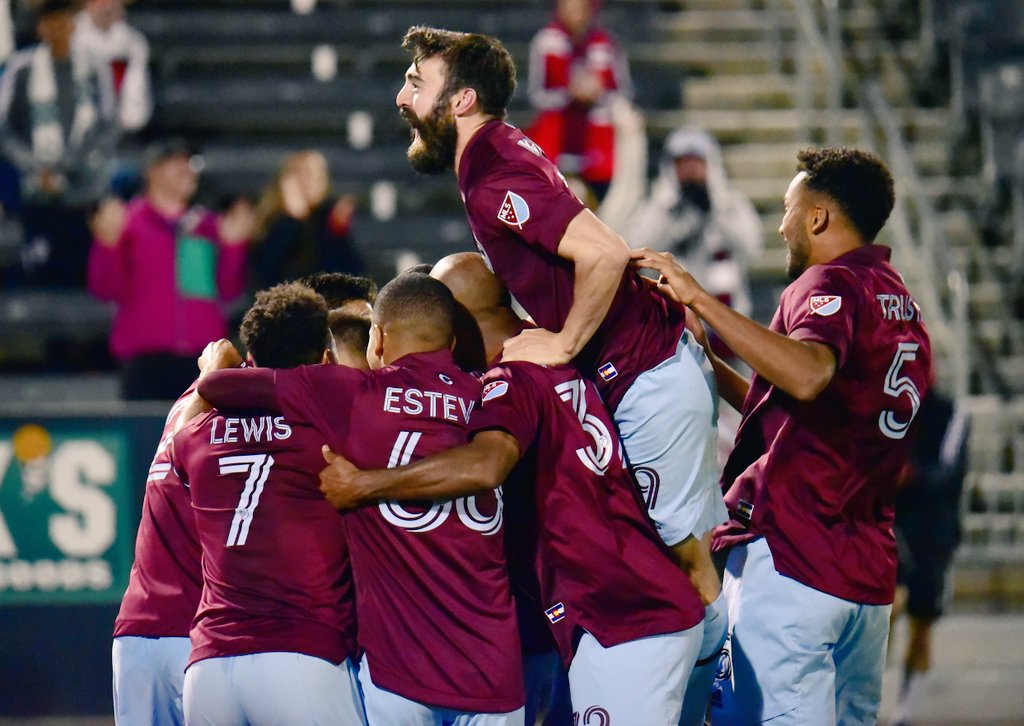 Colorado Rapids eliminated Los Angeles FC from the playoffs with a 5-2 victory
The Colorado Rapids eliminated Los Angeles FC from the playoffs with a 5-2 victory on Sunday night, moving into first place in the Western Conference. Jonathan Lewis scored two goals.
In the 53rd minute, Lewis scored his second goal after Diego Rubio stole the ball deep in LA territory.
Colorado (17-7-10) also had goals from Collen Warner, Cole Bassett, and Dominique Badji, who secured a first-round bye by a point after Seattle and Vancouver drew 1-1. The Rapids had their first five-goal game of the season.
Los Angeles (12-13-9) needed Vancouver to lose to make the playoffs, so Cristian Arango and Brian Rodriguez scored second-half goals.
In a thrilling and goal-filled Decision Day match at Dick's Sporting Goods Park, the Colorado Rapids claimed the Western Conference's top seed in the Audi 2021 MLS Cup Playoffs and a berth in the 2022 Concacaf Champions League, defeating LAFC 5-2. LAFC has been ruled out of contention for the playoffs.
The Rapids secured home-field advantage in the West and their first CCL involvement since 2018, thanks to a tie between the Seattle Sounders and the Vancouver Whitecaps, as well as a draw between Sporting Kansas City and Real Salt Lake.
Jonathan Lewis made a wonderful touch past Jamar Blackman on a Kellyn Acosta cross in the 18th minute to give Colorado the lead. In the 26th minute, LAFC, who needed a win and some help to earn their own postseason berth, saw a huge opportunity to equalize go begging when Cristian Arango had an open net but shot it off the post. At the half-hour mark, Bob Bradley would introduce Carlos Vela into the game in an attempt to rekindle the offensive.
A Collen Warner shot inside the box was deflected into the net by Blackman just minutes later, doubling the Rapids' lead.
Lewis scored again early in the second half to complete his hat trick and make it 3-0, but Arango shook off his earlier error by scoring past William Yarbrough to narrow the deficit to 3-1. However, the Rapids recovered their three-goal lead fewer than 10 minutes later when Cole Bassett created space for himself outside the box to knock in a banger.
With fewer than 20 minutes to go, LAFC kept themselves in the game when Brian Rodriguez's shot bounced off Steven Beitashour and past Yarbrough to make it a 4-2 game. Dominique Badji, on the other hand, made it 5-2 barely minutes after entering the game.
That was the final margin as the Rapids clinched top place in the Western Conference, as well as a chance to host the MLS Cup if the New England Revolution fail to advance to the final.
Lionel Messi tests positive for COVID, PSG confirms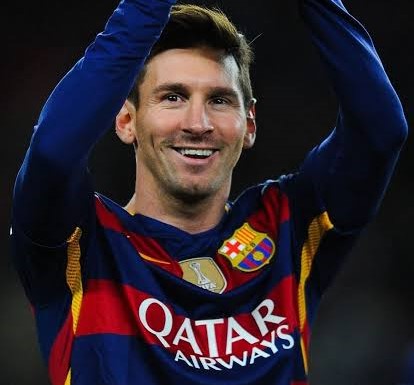 Lionel Messi tests positive for COVID, PSG confirms
Ballon d'Or winner seven times Lionel Messi is one of four players in the Paris Saint-Germain squad who have tested positive for the coronavirus before Monday night's French Cup match.
COVID-19 was also found in one of PSG's employees, according to a statement released on Saturday night. At the time, none of them were identified, but the club later mentioned Messi, left defender Juan Bernat, backup goalkeeper Sergio Rico, and 19-year-old midfielder Nathan Bitumazala in a statement on the team's medical update on Sunday.
PSG is playing at third-tier Vannes.
Monaco, the runner-up from last year, was in play later Sunday at second-tier Quevilly-Rouen, one of 13 games set for the day as teams compete for a spot in the final 16.
Monaco announced on Saturday that seven players have COVID-19, but none have shown any alarming symptoms and are undergoing isolation.
UCL Draw: Full fixtures as Cristiano Ronaldo faces Lionel Messi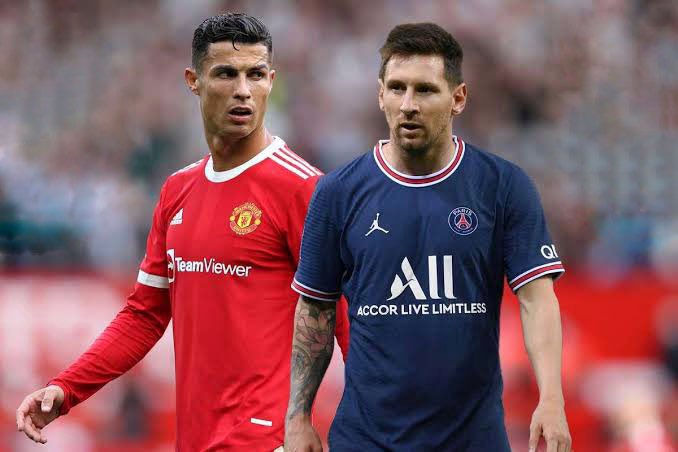 UCL Draw: Full fixtures as Cristiano Ronaldo faces Lionel Messi
So, how was the Champions League's crème de la crème pitted against one another ahead of the competition's revival in 2022? Take a look at the whole draw after the break:
Benfica vs Real Madrid
Villarreal vs Manchester City
Atletico Madrid vs Bayern Munich
Red Bull Salzburg vs Liverpool
Inter Milan vs Ajax
Sporting CP vs Juventus
Chelsea vs Lille
Manchester United vs Paris Saint-Germain
Naturally, the most intriguing story to come from the draw is that Cristiano Ronaldo and Lionel Messi will be facing each other for the first time since 2018.
After Ronaldo's departure from Spain, clashes between the prolific Ballon d'Or winners have been few and far between, so we've been spoiled with United's draw against PSG.
However, it isn't the only intriguing match-up to emerge from the hat, with Atletico Madrid and Bayern Munich squaring off in a titanic showdown, as well as Inter vs Ajax.
In the broader scheme of things, though, the Premier League teams can be pleased with their fixtures because Chelsea, City, and Liverpool all received favorable draws.
Karim Benzema Gets 1-Year Suspended Sentence Over Sex Tape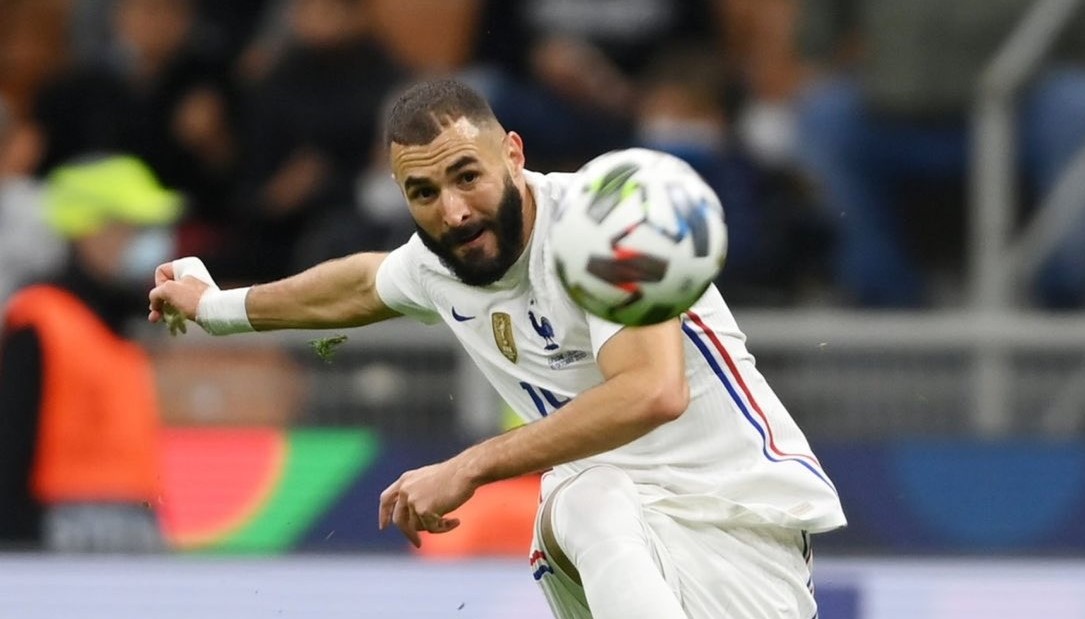 Karim Benzema Gets 1-Year Suspended Sentence Over Sex Tape
Karim Benzema, a striker for Real Madrid, was found guilty of plotting to use a sex film to blackmail a fellow French footballer. A judge sentenced Benzema to a year in prison with no possibility of parole and fined him €75,000 (£63,000; $84,000).
Last month, Benzema, 33, was one of five people charged with attempting to extort Frenchman Mathieu Valbuena. The controversy shook the French football community, and both players were dropped from the national squad.
The two footballers were at a French training camp in June 2015 when the incident occurred. Prosecutors claim that at the camp, Benzema placed pressure on Valbuena to pay up the blackmailers with whom he had arranged to act as an intermediary.
Benzema has consistently disputed the charges, claiming that all he wanted to do was assist Valbuena in getting rid of the compromising video. The midfielder has subsequently returned to France and is scheduled to start for Real Madrid in their Champions League match against FC Sheriff Tiraspol on Wednesday night.
Benzema and Valbuena, who plays for the Greek club Olympiakos, were not present in court in Versailles for the ruling.