Carl Lentz Sold His $1.5 Million Home Days Before He Was Fired from Hillsong Church
Carl Lentz may no longer have a job, but at least he has a nest egg to fall back on after selling his family's home for $1.5 million just days before getting fired by Hillsong Church.
A Halstead sales associate confirmed to the New York Post that the disgraced pastor sold the Montclair, New Jersey "contemporary chic" house where he lived with his wife and three children on October 23, eleven days before he was let go over "a recent revelation of moral failures." Lentz purchased the 11,800-square-foot property in 2017 for $1.2 million, making for a $300,000 profit on the mid-century modern home that features four bedrooms, four bathrooms, a fireplace, and a two-car garage.
The disgraced religious leader revealed on Instagram last week that he had been let go from his post at the celebrity megachurch because "I was unfaithful in my marriage, the most important relationship in my life and held accountable for that." This revelation prompted one in turn from a Palestinian fashion designer named Ranin who claims she had a 5-month-long affair with the pastor after he introduced himself to her as a sports agent in Brooklyn's Domino Park.
Following his firing, Hillsong decided to put the NYC branch Lentz oversaw under investigation. The church's co-founder and lead pastor Brian Houston tweeted on Thursday, "We need a solid foundation for a fresh start and new beginning. The best is yet to come." In a subsequent statement to Vanity Fair, Hillsong clarified that decision, explaining, "Since last week's announcement of a leadership change at Hillsong East Coast, we have heard from a number of people about their experiences and concerns. It is important that we establish the truth and then do everything we can to ensure our church is both a safe place and one that seeks to glorify God in all that we say and do."
The statement continues, "For this reason we have decided to appoint a New York based legal firm that is not associated or affiliated with Hillsong to conduct an in-depth review and investigation into all concerns and any wider cultural issues. We are taking this extremely seriously and on the basis of this report, we will be better positioned to take whatever actions are deemed necessary to right the wrongs and see Hillsong East Coast move forward in a way that enables many more people to find hope in Jesus."
Source: vanityfair
'Euphoria' Season 2: New Trailer Release date and cast list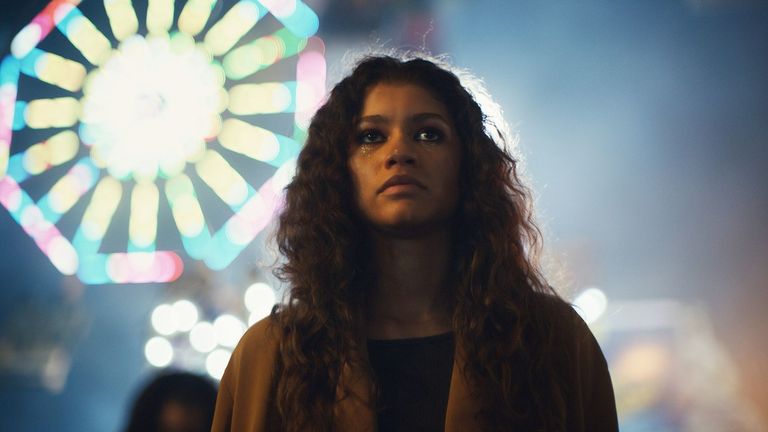 'Euphoria' Season 2: New Trailer Release date and cast list
For all fans of 'Euphoria,' Zendaya and Hunter Schaffer are ready to share an uplifting new storey.
The premiere of "Euphoria" will take place on January 9 at 9 p.m. ET. The second season of Sam Levinson's HBO show will premiere in January 2022.
Euphoria will be broadcast on HBO once a week. The weekly episodes will also be available on HBO Max, an online streaming service.
Zendaya shines alongside Hunter Schaffer, Nika King, Eric Dane, Angus Cloud, Jacob Elordi, Algee Smith, Sydney Sweeney, Alexa Demie, Barbie Ferreira, Maude Apatow, Javon Walton, Dominic Fike, Storm Reid, and Austin Abrams in the cast.
"the 17-year-old Rue -interpreted by Zendaya- must find hope while balancing the pressures of love, loss, and addiction." HBO said of the new season of "Euphoria."
The award-winning actress told Teen Vogue that the show's ferocity drew her in.
increased.
"I think this season is not going to be easy, though, Zendaya said.
"It's not going to be a fun watch, I don't think, sometimes."
"I think Rue really reserves all of that care when it comes to her character because I think she represents a lot for so many people.
Zendaya discusses her role as 'Rue' in the film 'Euphoria.'
Zendaya believes that the majority of people can relate to Rue, her character.
"I think Rue really reserves all of that care when it comes to her character because I think she represents a lot for so many people," she said.
"And I hope to make those people proud with our depictions of Rue, where all the characters go."
Due to the COVID-19 pandemic, Euphoria's second season was halted, and filming did not commence in March 2020 as planned.
Nonetheless, the series' creator, Sam Levinson, intended for the characters played by Zendaya and Hunter Schaffer to have a very acute perspective.
Mr. Beast Makes Incredible Expensive Squid Game Recreation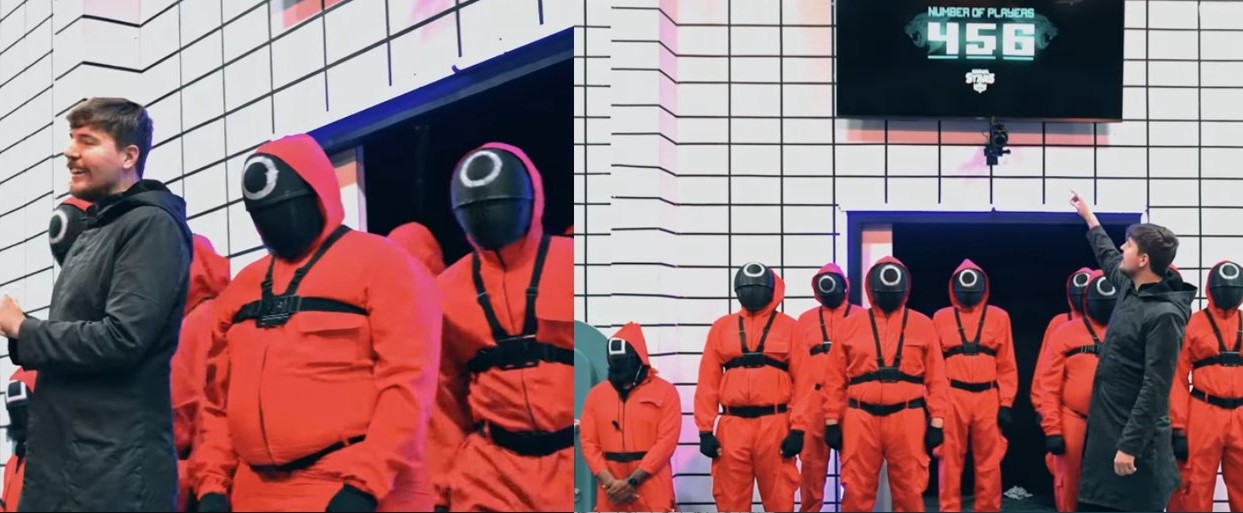 Mr. Beast Makes Incredible Expensive Squid Game Recreation
Mr. Beast, a popular YouTuber, recreates Netflix's Squid Game in real life, bringing together 456 contestants for a large cash reward.
Mr. Beast, a popular YouTube content developer, is known for undertaking large-scale projects that cost a lot of money. However, the artist is taking things a step further, having just reproduced Netflix's Squid Game in real life. Contestants compete in challenges to earn money, just like on TV, and if they fail, they are eliminated from the competition.
Squid Game is a Netflix original South Korean TV series that has exploded in popularity this year. Mr. Beast, a YouTuber, decided to put his own spin on the games in the Netflix series. Mr. Beast's version of the games cost $3.5 million, which included the cash prizes won by the contestants.
Mr. Beast's Squid Game drew 456 participants, exactly the same as the hit Netflix series' original player count. Mr. Beast's version of the show had a total prize pool of $456,000, with the YouTube content creator providing smaller prizes to contestants who dropped out early. Mr. Beast is surrounded by faceless assistants, some of whom are revealed to be his usual crew of helpers, in a common room similar to the one filled with bunk beds in the Netflix TV series, with the results of each game shown in a common room similar to the one filled with bunk beds in the Netflix TV series.
Mr. Beast's version opens with the popular children's game Red Light, Green Light, just like the original Squid Game. Participants have thirty minutes to cross a virtually exact replica of the show's inaugural challenge, replete with the frightening doll at the opposite end of the red line. Mr. Beast's competitors are not fatally shot like those in Squid Game, but they are equipped with a device that sounds like a gunshot when they are eliminated.
Mr. Beast not only copied the games and aesthetics of Squid Game, but he also dangled the $10,000 reward in front of the 232 first-round survivors. These survivors then competed in Honeycomb, a game in which they had to construct symbols on the second room's wall that completely matched the presentation. Players in Mr. Beast's Squid Game were given a needle and a cookie with the intention of using the cookie to form symbols, but the majority of them ended up chewing the cookies until the symbols appeared.
Mr. Beast's third match for his Squid Game players was a basic tug-of-war between teams that the contestants had formed beforehand. Mr. Beasts competitors had to trade marbles from those who were condemned to fail at obtaining the ultimate prize in order to survive the following game. Rather than turning to a major battle for the fifth game, Mr. Beast assigned his contestants to play a game of Ddakji to determine the winner. In the Squid Game TV series, Ddakji was used to attract gambling addicts to compete in life-threatening games.
In Mr. Beast's costly YouTube show, the final Squid Game players had to cross a bridge that had a high possibility of plunging them into a pile of foam. The six players that won this challenge were treated to a steak meal at a triangular table before playing musical chairs to determine the final winner. The winner of Mr. Beast's first YouTube Squid Game was number 79, who took home $456,000, with number 330 coming in second with $10,000.
Taylor Swift and Kanye West Were Last-Minute Additions for Top Grammy Awards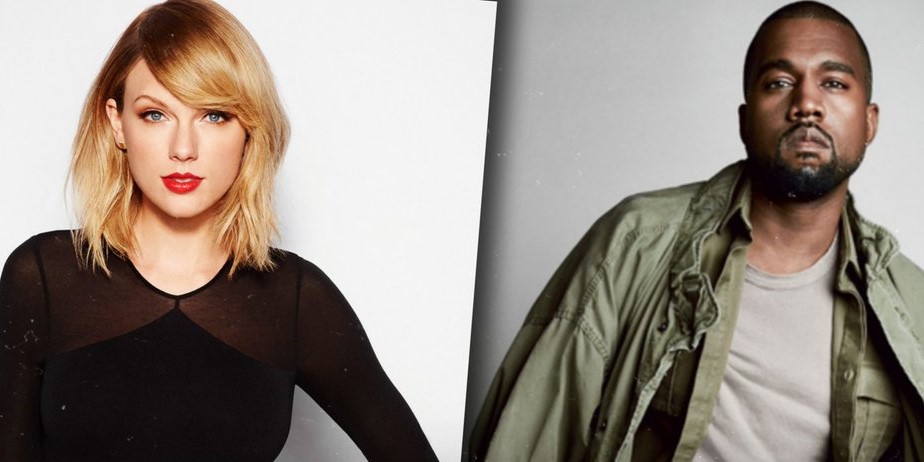 Taylor Swift and Kanye West Were Last-Minute Additions for Top Grammy Awards
According to a source in the New York Times, the Recording Academy agreed to increase the number of Grammy nominations just 24 hours before the list was published on Tuesday, benefiting artists such as Kanye West, Taylor Swift, ABBA, and Lil Nas X.
When queried about the decision by Variety on Monday, CEO Harvey Mason jr. described it as a "natural process" that saw the list of nominees in the top four general categories rise from eight to ten. "We viewed it as a wonderful opportunity for us to celebrate more artists and shed a light on more excellent music," he said.
"It's something we've spoken about for quite some time but it ended up happening quite lately," he added of the abruptness of the shift. "We saw the vote and the number of submissions [for the Grammys in 2022] and viewed it as a fantastic possibility." On Monday, the nominees' advance lists, which are usually distributed to the media 24 hours before the announcement, arrived significantly later than usual. According to Variety, the delay was caused by the increase of the top lists.
According to the report, Lil Nas X's "Montero (Call Me by Your Name)" and ABBA's "I Still Have Faith in You" were added to the record of the year field; Swift's "Evermore" and West's "Donda" were added to the album of the year field; Doja Cat's "Kiss Me More" and Brandi Carlile's "Right on Time" were added at the last minute to the song of the year
By comparing the final list to a list generated before the Monday decision — a version that "had begun circulating outside the Recording Academy before the nominees were revealed on Tuesday," the Times was able to determine which musicians benefited from the shift from eight to ten. The New York Times claimed to have gotten a copy of the previous list.
The musicians added to the list, according to Mason, were merely the ninth and tenth most chosen by Academy members, as determined by Deloitte, the Academy's partner in gathering and tabulating votes. "A thousand per cent no," he said when asked if the Grammy telecast's multimillion-dollar ratings were a factor in the Swift-West inclusion. That wasn't even a thought."
"While it may appear hasty, it was really a thorough, well-intentioned approach that was also data-driven," remarked Academy co-president Valeisha Butterfield Jones. The Academy's representatives did not immediately respond to Variety's requests for additional comment.
Linda Chorney, who said she awoke this week to Google alerts connecting to news headlines suggesting she had been nominated for best American roots performance for her song "Bored," raised other issues about the final nominations this week. According to screenshots and cached search results, Choney's song was included in a list of nominees by Rolling Stone. Chorney's song, however, was not among the nominees when the official list was released, and a song by Rhiannon Giddens got the slot that had appeared to be hers. Chorney claims she wrote to some of the reporters who published a storey claiming a nomination for her and received an apology from one of them, who said the material was cut-and-pasted from an incorrect source, but she hasn't received any information on who that source was.
Chorney believes she did receive a nomination — and that it was somehow cancelled — despite the lack of explanations as to why erroneous news sources may have credited her with one. Chorney has chastised the Grammys for making changes to the voting procedure since she was nominated for best Americana album in 2012, which she feels were meant to keep self-releasing musicians like her out. Variety has also reached out to Academy representatives regarding Chorney's concerns.
The New York Times' report on the last-minute increase of top nominees sets an unpleasant tone for the upcoming Grammy Awards, which have been plagued by a succession of ugly events in recent years.
The Weeknd was inexplicably left out of any nominations last year, despite having one of the year's most successful albums and hits in "After Hours" and "Blinding Lights." Deborah Dugan, Mason's predecessor, was fired due to apparent conflicts of interest and cover-up claims of sexual misbehaviour, including a rape allegation. The Academy finally got rid of its "secret" nomination review panels that created final nominee lists for most categories earlier this year, but only after years of allegations about insider trading, which culminated in the Weeknd snub. The list could go on and on.