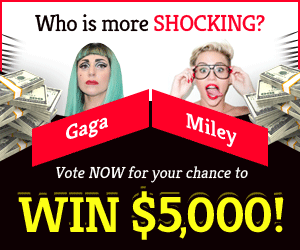 An impressive mix of experts, products and networking opportunities came together this week at the Canadian Gaming Summit. The event is considered Canada's premier annual conference for gaming professionals. It is attended by many recognizable brands and firms who offer a wide range of gaming industry products and services.
After a tough pandemic period in Canada, the 2022 Canadian Gaming Summit was finally back to its normal face-to-face format, just in time to celebrate the 25th edition of this prestigious annual conference.
Another point that made CGS 2022 a stand-out event was the first that it was sponsored by the leading geolocation technology company, Xpoint Technology.
The company announced its sponsorship of this year's CGS, which took place at the Metro Toronto Convention Center, to coincide with its going live in the Canadian market for the first time.
This sponsorship cannot be described as anything short of a game changer, because Xpoint is a chief geolocation technology company concentrating on sports betting, iGaming and gambling in the North American region.
So, who has to gain from this event? Well, for starters, top level operators – who can attain an even stronger competitive advantage. Then there are the newbies in the scene, who seek to benefit more exposure. In any case, if they're licensed and reputable, they'll certainly be featured at this expo. What's more, you can be sure to see them headlined on NoDeposit365 where there's a multitude of operators promoting loads of free spins up for grabs!
<H2> XPoint and Canadian Gambling: The Perfect Match </H2>
XPoint comes into the Canadian market along with other big names in the business, in a year that the market went live in Ontario for the first time.
The company has made quite a name for itself in the North American market up until now, and its reputation is expected to follow it into Canada as well.
XPoint entered Canada's gambling sphere together with a partner whose online gaming platform went live early this month.
XPoint was recognized at the prestigious SBC North America Awards 2022 in the categories of Rising Star in Sports Betting and Rising Star in Casino.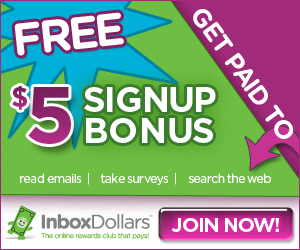 As per XPoint's chief executive officer and co-founder, Marvin Sanderson: "I'm delighted we have been able to take up the opportunity to partner with CGS, the most prestigious Canadian gaming industry event of the year. This is a very exciting time for Xpoint, in particular in Canada where our first partner will soon be live in Ontario, which means that, just eight months after we unveiled Xpoint for the first time in Las Vegas, we'll able to celebrate being live in the Canadian market with everyone who attends CGS."
<H2> Why XPoint? </H2>
XPoint provides important geolocation security solutions and intelligent location-based marketing tips to the world's sports betting and igaming industries.
It gives sportsbooks and Daily Fantasy Sports operators with peace of mind that they are meeting their regulatory obligations.
The company was founded in 2019 and has offices in Toronto and Miami. It says that it is changing the global geolocation market and bringing innovation to an industry that has, up until now, seen geo-compliance as utility but not a new business opportunity.
<H2> An Important Conference Highlighting Canada as a Promising Jurisdiction </H2>
This year, more than ever, the Canadian Gaming Summit served as an important networking opportunity for the industry's stakeholders.
The theme of the conference, "Canada – A World of New Opportunities" reflects the new and exciting reality in which the market currently finds itself.
Many casino operators have moved towards the world of digital gaming which demands innovative technologies and safe solutions for players.
Ontario was the first province to open its markets to private operators since the country legalized single-event sports betting. The province has taken the lead by attracting operators from inside Canada and out of it, and the results are impressive.
The new Canadian online betting industry has attracted attention from all around the world, and many operators are keen to get their foot in the door of this potentially lucrative market.
Delegates representing all gaming sectors and disciplines attended this year's conference, from lottery and gaming corporations to private operators, casinos, racetrack and racinos, community gaming and bingo, First Nations, gaming regulatory agencies, marketing companies and more.