Britney Spears Calls Out Sister Jamie Lynn on Social Media amid Book Release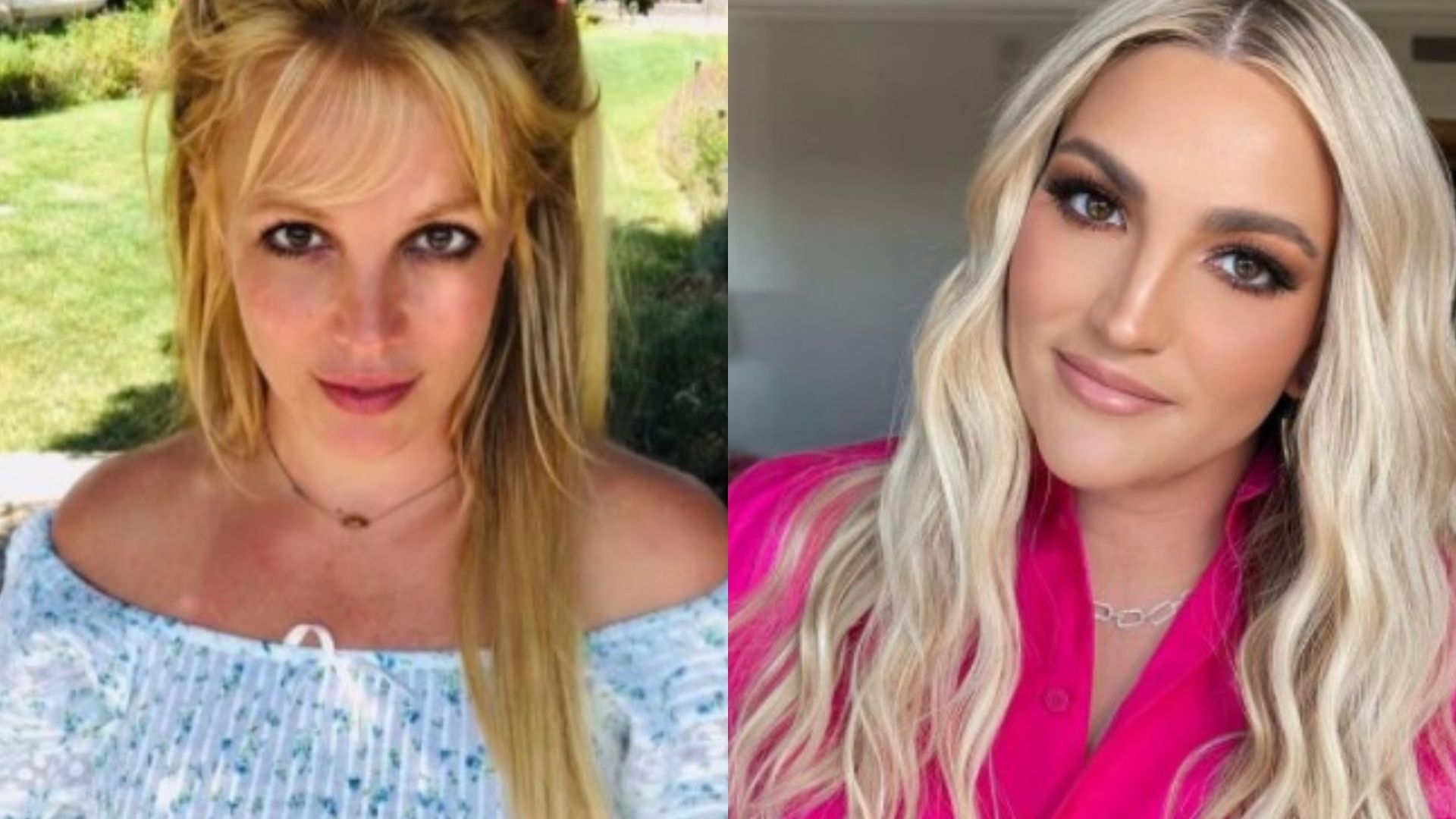 Britney Spears Calls Out Sister Jamie Lynn on Social Media amid Book Release
Britney slammed her younger sister Jamie Lynn on social media on Thursday, after she opened up about their relationship on Good Morning America on Wednesday.
The "Toxic" singer, 40, told fans she was "really sick" on Wednesday night and had a high temperature. She then said that she asked her security officer for an Aleve to "relieve the pain," but he refused. "got my medicine." she subsequently tweeted.
The singer then looked at her phone and saw Jamie Lynn, 30, doing a book promotion interview. "it was actually kind of nice having a fever so high cause I had to surrender to not caring." she says of watching while sick.
Spears told followers she was "fine today" after suffering "chill bumps everywhere" the day before.
Britney then revealed what bothered her about the interview.
"The 2 things that did bother me that my sister said was how my behavior was out of control. She was never around me much 15 years ago at that time …. so why are they even talking about that unless she wants to sell a book at my expense??? REALLY??? Then where the lady mentioned why did she accuse you of doing remixes to her songs … I know it may sound like a silly thing to most people but I wrote a lot of my songs and my sister was the baby. She never had to work for anything."
"Everything was always given to her," she said.
After wishing her sister's book "does well" she attacked her family, adding they "pull me down and hurt me always so I am disgusted with them."
Jamie Lynn told ABC News Nightline host Juju Chang that she has always been Britney's "biggest supporter." in her forthcoming biography Things I Should Have Said, due out Jan. 14.
"I love my sister," she said afterwards, crying. "I've only ever loved and supported her and done what's right by her, and she knows that, so I don't know why we're in this position right now."
Jamie Lynn has always "only ever tried to be helpful, so any notion that says the contrary is just completely ridiculous."
Jamie Lynn's "it was really important for me to separate myself from my family to focus on the family I've created, which is me, my husband and my daughters. Setting those boundaries in place was really important," said the Sweet Magnolias actress, who is raising daughters Maddie, 13, and Ivey, 3, with husband Jamie Watson, 40. "I am not my family. I am my own person. I fought very hard and worked very hard to establish myself and to build the life that I have today."
Britney unfollowed Jamie Lynn last week. Jamie Lynn still follows Britney.
A strained relationship between Britney and Jamie Lynn surfaced during Britney's conservatorship dispute, when Britney called out Jamie Lynn on Instagram for singing her songs "to remixes" at an awards event.
A July message said, "My so-called support system hurt me deeply !!!!,"
Jamie Lynn replied by preaching peace in the caption of a mirror selfie.
"May the peace of the Lord be with you, and your spirit✌🏻❤️," Jamie Lynn posted on Instagram. Then she removed the text, leaving just the emoticons, when Britney appeared to ridicule the first caption. A video of Britney dancing said, "May the Lord wrap your mean ass up in joy today," Britney later removed it.
Her father Jamie, Britney has accused for conservatorship abuse in the past. (Jamie, Jamie Lynn, and Lynne, their mother, deny all charges.)
Jamie Lynn seemed to comfort her sister after she made an emotional court appearance.
"Since the day I was born, I've only loved adored and supported my sister. I mean this is my freaking big sister, before any of this bulls—. I don't care if she wants to run away to a rainforest and have [a] zillion babies in the middle of nowhere," she said in a video on her Instagram Story at the time. "This situation does not affect me either way, because I'm only her sister who's only concerned about her happiness."
"very proud" of Britney for speaking up, Jamie Lynn said.
She said, "Maybe I didn't support the way the public would like me to with a hashtag on a public platform, but I can assure you that I support my sister long before there was a hashtag, and I'll support her long after,"
It was initially disclosed in October, shortly after her daughter Maddie's near-fatal ATV accident in 2017.
While Jamie Lynn also said she would donate a percentage of her book's sales to mental health charity This Is My Brave, the charity eventually denied her gift as supporters of Britney slammed her for being involved in her conservatorship case.
Jamie Lynn was "very upsetting" when the foundation denied her gift. She has always been affiliated with her sister in both her professional and personal lives.
"Jamie Lynn has suffered abuses in her life as well and that's what people aren't understanding — she has her own things she's gone through," another person claimed. "She can't help that she's Britney's little sister. Her life is only spoken about in relation to her family even though she has also been dealing with mental health issues for the better half of her life. This just reinforces the entire trauma — that her story doesn't matter."
Mission Impossible: Release dates again Postponed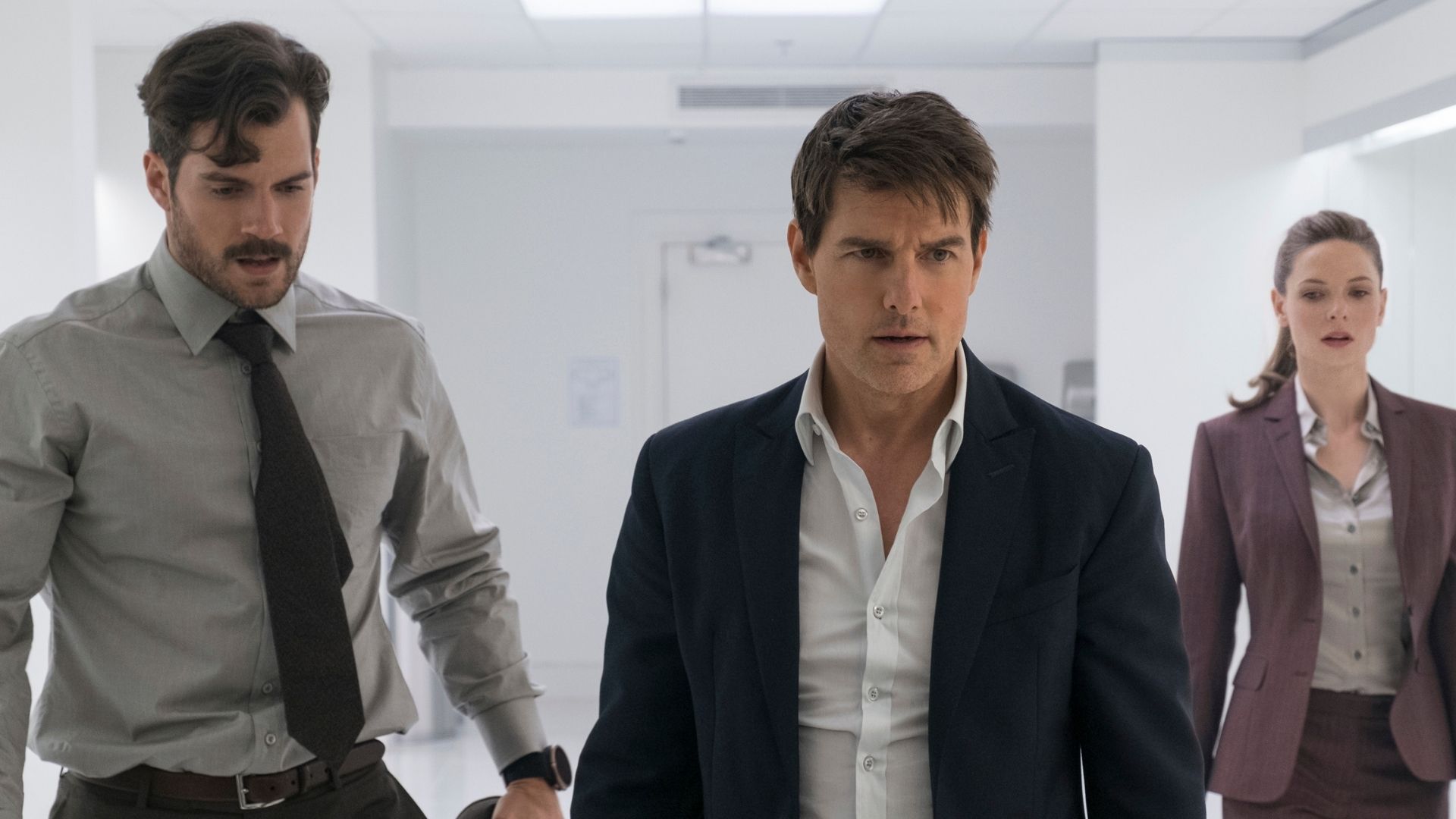 Mission Impossible: Release dates again Postponed
Mission: Impossible 7 and 8 have had its release dates pushed back again more owing to pandemic-related delays.
Tom Cruise plays Impossible Mission Force agent Ethan Hunt in Mission: Impossible 7 and Mission: Impossible 8, which were co-produced by Paramount Pictures and Skydance. The series began in 1996.
Mission: Impossible 7 was supposed to be released last year on September 30th but is now set for July 14th, 2023, and Mission: Impossible 8's original release date was most recently set for July 7th, 2023 but was pushed to June 28th, 2024. Deadline reported in February 2021 that Paramount revised the plan because the release timing was still so unknown because the initial plan planned for the two films to be shot back-to-back.
Originally scheduled for release in 2019, Cruise's Top Gun: Maverick, a follow-up to the 1986 action film, was repeatedly postponed. It's still expected to be launched on May 27th, this year.
Couples Maurissa Gunn and Riley Christian of The Bachelor in Paradise Have Split Up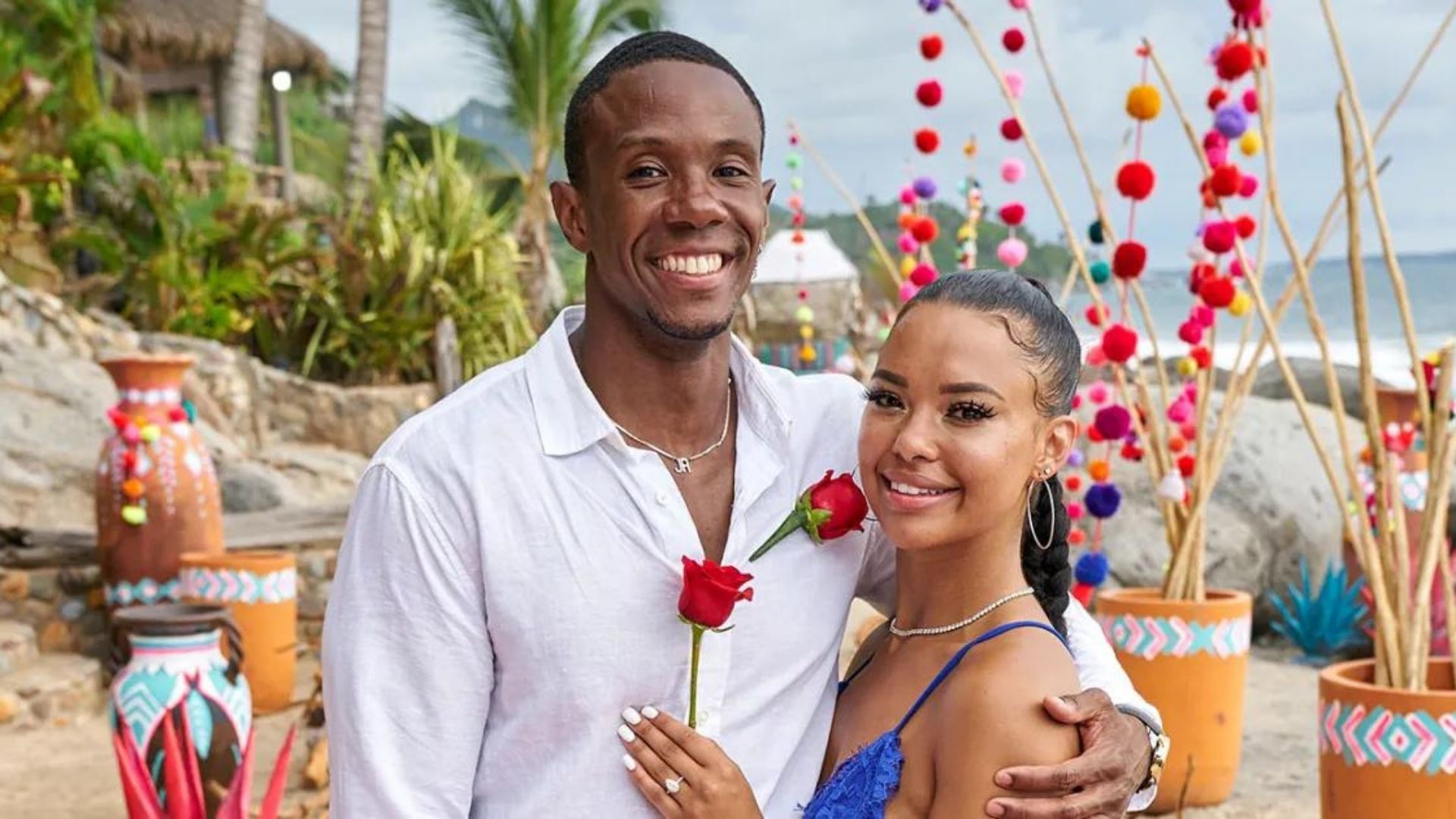 Couples Maurissa Gunn and Riley Christian of The Bachelor in Paradise Have Split Up
Maurissa Gunn and Riley Christian, who got engaged on the seventh season of ABC's dating show, have split. The ex-couple revealed their breakup to People on Jan. 24.
"We have decided to go our separate ways," it said. "Never did we imagine this, but we've come to a point where we both need to work on ourselves."
In a statement, they said, "We've appreciated everyone's love and support so far throughout our journey and we just ask that you please respect our privacy as we navigate through this,"
They met on BIP and fell hard and fast for one other. Initially inspired by Conner Brennan, a suitor from Katie Thurston's season of The Bachelorette, Maurissa and Riley became close once Riley landed at the tropical set in Mexico.
Maurissa and Riley, both 32, made history while dating. On the show's season finale, the attorney proposed to the 25-year-old Atlanta native, making them the first Black pair to get engaged on BIP. Joe Amabile and Serena Pitt got engaged, as did Kenny Braasch and Mari Pepin. season's end
"I'm still in shock… 6/26/21," Gunn said following the BIP season finale in October. "I love you @rileydchristian."
Off-screen, the power couple stayed close, visiting Riley's birthplace of Detroit and spending Thanksgiving with Maurissa's relatives in Montana. In December, they posed in identical jammies in front of their Christmas tree.
After the holidays, Maurissa deleted all of her fiancé's post-Paradise images from Instagram, fueling the rumours. Fans noticed the former patient care coordinator's dazzling Neil Lane engagement ring was missing from Instagram Story footage.
Maurissa initially appeared on The Bachelor in 2020, but was sent home at the first rose ceremony. Riley was on The Bachelorette 16th season with Clare Crawley and Tayshia Adams.
The ex-couple has been active on social media since their split. Maurissa looked to be in a good mood in a lovely video she shared to her Instagram Story on Jan. 24. The day before, Riley had shared a shirtless black-and-white selfie of himself with the phrase "failure."
"All we can do is put the work in. Work on our craft, our health, and being better people," he wrote. "The end result is not always under your control. And even if you go down, you'll never be a failure because you've done all you could. There's honor in that."
"So work hard, stay humble, but still let 'em know that you got it." he said.
"Stupid Son Of A B****"  – Biden Caught On Camera Insulting Reporter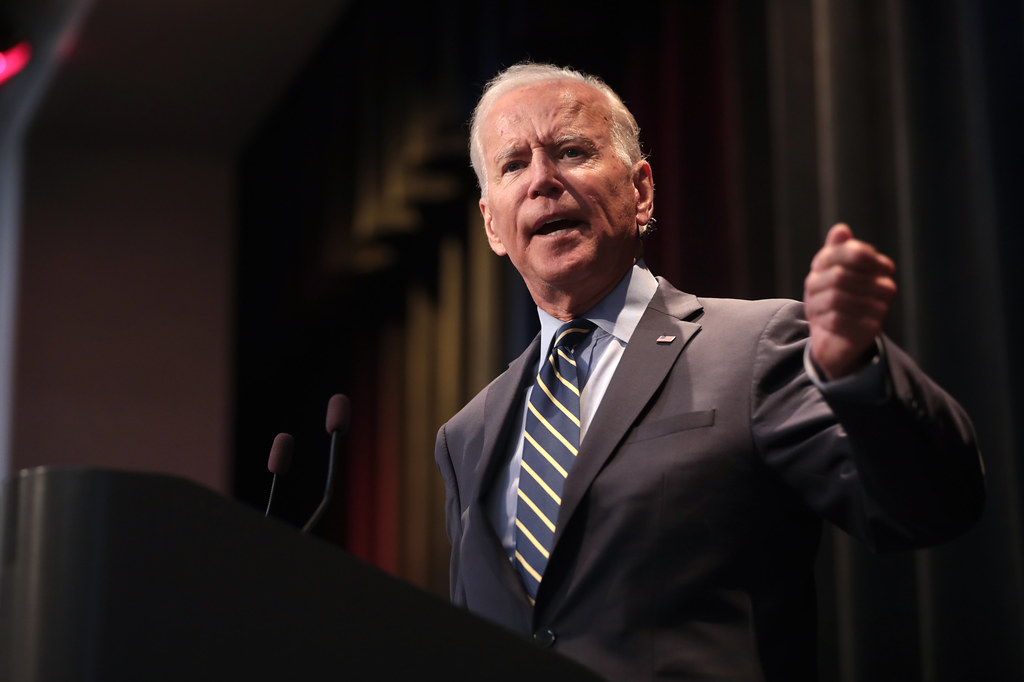 "Stupid Son Of A B****"  – Biden Caught On Camera Insulting Reporter
On the sidelines of a White House photo session, US Vice President Joe Biden was heard calling a Fox News journalist a "stupid son of a b***h" into a live microphone.

A reporter from Fox News, a favourite station of conservatives, asked if inflation is a political liability as journalists were leaving the room following the event.
Starting with an unintentional chuckle, the Democratic Party's leader deadpanned: "It's a great asset. More inflation."
He mumbled, "What a stupid son of a bitch," before casting a quick glance down.
Fox News reporter questioned whether inflation is a political liability as journalists were exiting the room following the event.
According to a pool reporter who was present, Biden's words could not be heard above the commotion.
"If you are curious how the president really feels about being asked about inflation by Fox's Peter Doocy," he continued, "direct your attention to video of the event."
In a subsequent interview on Fox, Doocy brushed off the slur.
According to him, no one had yet fact-checked him and found out that it was untrue.
"It's nothing personal, pal." Biden said Doocy, according to Doocy afterwards.
When Vice President Joe Biden has made a mistake, the White House has raced to clarify or retract his statements.
Although the White House has never been shy about admitting a gaffe, this time around they released a transcript of the event that contained the statement, guaranteeing that it will go down in history as fact.