Bill Clinton's role in the affair scandal, according to Monica Lewinsky, was "wholly inappropriate"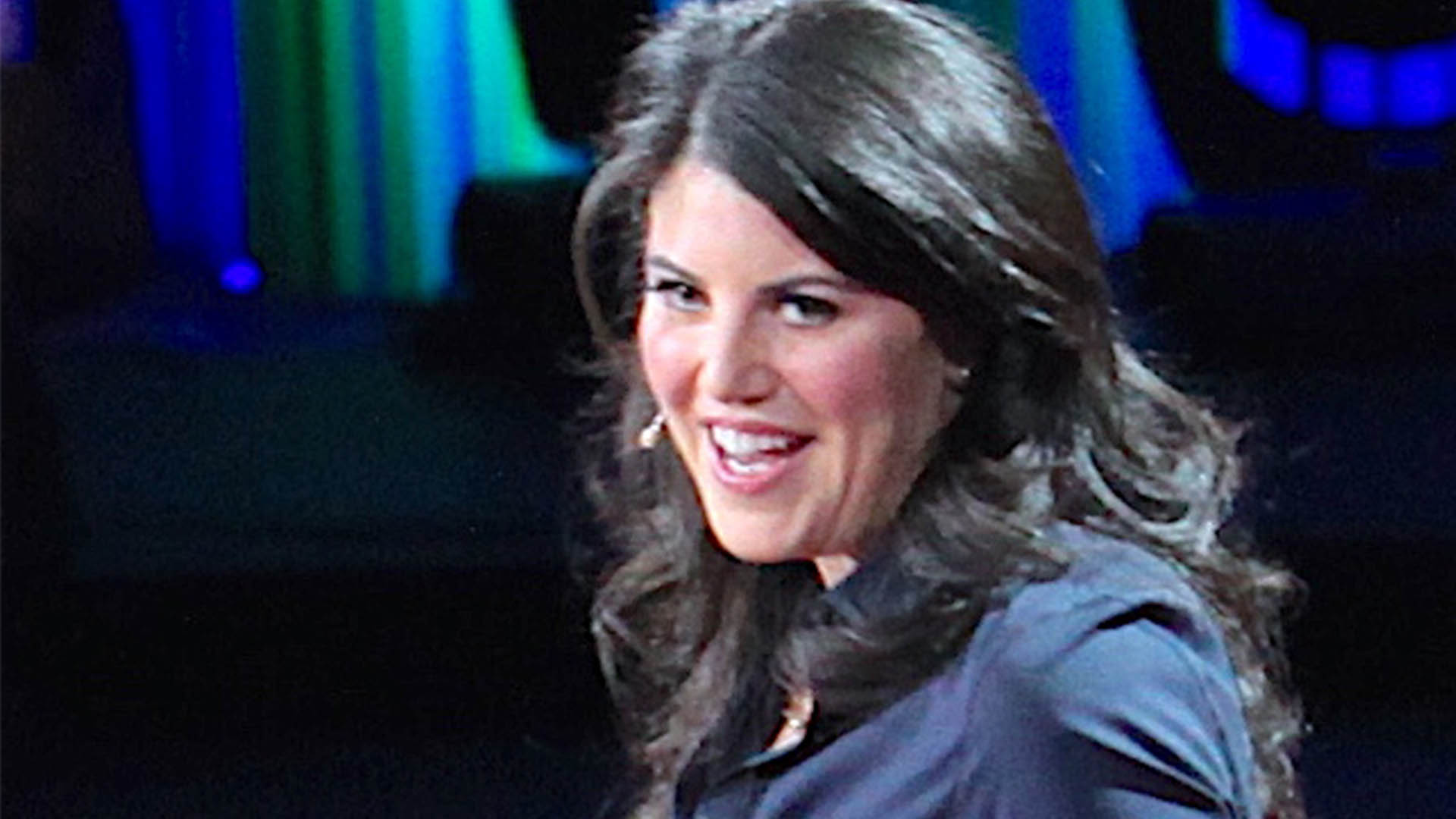 Bill Clinton's role in the affair scandal, according to Monica Lewinsky, was "wholly inappropriate"
Monica Lewinsky said on Tuesday that former President Bill Clinton's role in their affair, which captivated the nation for years and eventually led to his impeachment, was "wholly inappropriate."
"I think what's really important to remember in today's world is that we never should have even gotten to a place where consent was a question," Lewinsky told CNN's Jake Tapper on "The Lead."
"So it was wholly inappropriate as the most powerful man, my boss, 49 years old. I was 22, literally just out of college. And I think that the power differentials there are something that I couldn't ever fathom consequences at 22 that I understand obviously so differently at 48."
The affair that Lewinsky, then a White House intern, had with Clinton is receiving renewed attention, with the twists and turns of the scandal being dramatised in "Impeachment: American Crime Story," a new FX series for which Lewinsky is a producer. "We're seeing aspects of Bill that we haven't seen before," she told Tapper on Tuesday.
Over the years, the former President has reflected on his relationship with Lewinsky, including comments in 2018 in which he appeared to defend himself and suggest he did not owe Lewinsky an apology, saying at the time: "No, I do not — I have never talked to her. But I did say publicly on more than one occasion that I was sorry. That's very different. The apology was public."

Clinton later admitted that the defence was not his "finest moment," and that the affair had defined Lewinsky's life was "terrible."
As for her own portrayal in the series, Lewinsky said Tuesday that it was important the show didn't do any "photoshopping" of her life.
"I felt that I shouldn't get a pass as a producer. I think, first of all, I shouldn't get a pass in general. You know, I think it's important to take responsibility for mistakes, and I've worked hard to work through those," she said. "But in particular with the show, there are so many people who have worked hard on the show and it was important to me that the credibility of the show be there."
Lewinsky is now known as an activist against bullying and cyberbullying after spending years out of the public eye after becoming a figure of national fascination for her affair with Clinton.
She told Tapper that social media companies "need to do better" as new revelations from a Facebook whistleblower suggest the social media giant was aware of its platforms being used to spread hate, violence, and misinformation and attempted to conceal that evidence.
"I absolutely think that all of the social media companies, even though they are trying, they can definitely do better. And they need to do better," She stated.
Her remarks come after the Wall Street Journal reported, based on internal Facebook documents, that the company is aware of the "toxic" effects its platforms, particularly Instagram, can have on young people. Former Facebook employee Frances Haugen testified in the Senate on Tuesday that the company's leadership is aware of ways to make Facebook and Instagram safer, but refuses to implement them "because they have put their astronomical profits" ahead of people.
Following the hearing, Facebook issued a statement attempting to discredit Haugen.
When asked about social media companies and Haugen's testimony, Lewinsky, who also serves as an executive producer for the upcoming HBO Max documentary, said "15 Minutes of Shame,"
"In part, what our doc is looking at is this online behaviour that happens and women and people from marginalised communities are torn apart way more online," said the director of "15 Minutes of Shame," which examines public shaming in the age of social media. So to come forward as a whistleblower in that sense is very brave."
If you think about the stonings that happened way back when, the stone that you're picking up and throwing in the firestorm of outrage is usually and often is public humiliation and shame" she added later.
"That's how we get angry. I mean, there are other ways we do it too, but I think that's where, you know, this all blends together," Lewinsky went on.
Adele – Easy On Me lyrics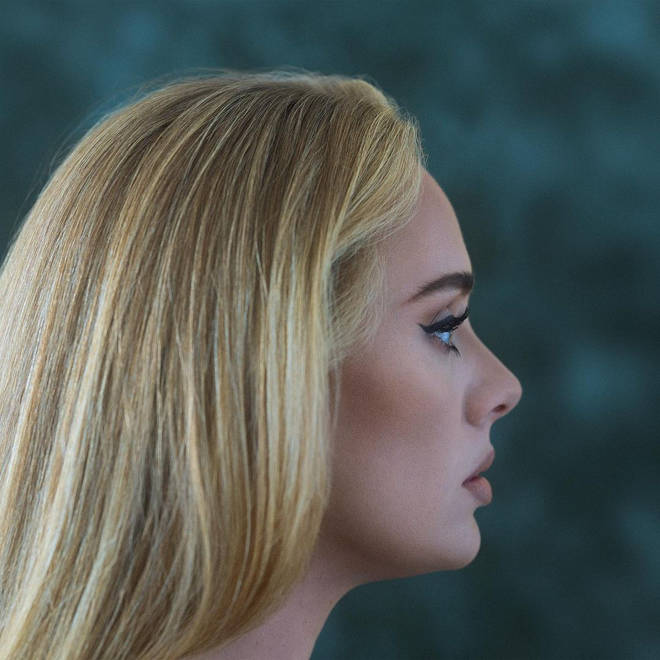 "Adele – Easy On Me lyrics"
[Verse 1]
There ain't no gold in this river
That I've been washin' my hands in forever
I know there is hope in these waters
But I can't bring myself to swim
When I am drowning in this silence
Baby, let me in
[Chorus]
Go easy on me, baby
I was still a child
Didn't get the chance to
Feel the world around me
I had no time to choose what I chose to do
So go easy on me
[Verse 2]
There ain't no room for things to change
When we are both so deeply stuck in our ways
You can't deny how hard I have tried
I changed who I was to put you both first
But now I give up
[Chorus]
Go easy on mе, baby
I was still a child
Didn't get the chance to
Feel thе world around me
Had no time to choose what I chose to do
So go easy on me
[Bridge]
I had good intentions
And the highest hopes
But I know right now
It probably doesn't even show
[Chorus]
Go easy on me, baby
I was still a child
I didn't get the chance to
Feel the world around me
I had no time to choose what I chose to do
So go easy on me
MGMT – Little Dark Age lyrics
MGMT – Little Dark Age lyrics
[Verse 1]
Breathing in the dark, lying on its side
The ruins of the dead painted with a scar
And the more I straighten out, the less it wants to try
The feelings start to rot one wink at a time
[Chorus 1]
Oh
Forgiving who you are for what you stand to gain
Just know that if you hide, it doesn't go away
When you get out of bed, don't end up stranded
Horrified with each stone on the stage
My little dark age
[Verse 2]
Picking through the cards, knowing what's nearby
The carvings on the face say they find it hard
And the engine's failed again, all limits of disguise
The humor's not the same, coming from denial
[Chorus 2]
Oh
I grieve in stereo, the stereo sounds strange
I know that if you hide, it doesn't go away
If you get out of bed and find me standing all alone
Open-eyed, burn the page
My little dark age
[Chorus 3]
I grieve in stereo, the stereo sounds strange
You know that if it hides, it doesn't go away
If I get out of bed, you'll see me standing all alone
Horrified on the stage
My little dark age
[Bridge]
Giddy with delight, seeing what's to come
The image of the dead, dead ends in my mind
[Chorus 4]
Policemen swear to God, love's seeping from the guns
I know my friends and I would probably turn and run
If you get out of bed, come find us heading for the bridge
Bring a stone, all the rage
My little dark age
[Chorus 2]
I grieve in stereo, the stereo sounds strange
I know that if you hide, it doesn't go away
If you get out of bed and find me standing all alone
Open-eyed, burn the page
My little dark age
[Outro]
All alone, open-eyed
Burn the page, my little dark age
Lovejoy – Model Buses lyrics
"Lovejoy – Model Buses lyrics"
[Verse 1]
I'm sure that your heart's in the right place
I'm sure that you break more than I make
My mother says you're up your own arse
Like a stagehand at puppet show
But, hell, what does she know?
You're so appealing
We can barely see your hair receding
You're a man of few needs
Little sleep, thoughts are deep
Sound as good with slurred speech
As I do when I'm sober
[Chorus]
He's always right, you're never right
Get me out of here
'Cause you're just scared
You're just scared of the future
He's got a bus, he's got a bike
Get me out of here
And you're just scared
You're just scared of the future
[Verse 2]
I guess this makes you right
The boys must be lucky that you didn't try out here tonight
'Cause you're so relieving
You're like a breath of fresh air on a warm summer evening
It's up to you, right?
When deciding the night
Isn't over but fight just to make sure this song does
(Wait)
[Instrumental Breakdown]
[Chorus]
Woo!
He's always right, you're never right
Get me out of here
'Cause you're just scared
You're just scared of the future
He's got a bus, he's got a bike
Get me out of here
Now you're just scared
You're just scared of the future
[Outro]
And you're just scared
You're just scared of the future
And you're just scared
You're just scared of the future