'Big Mouth' Season 5: Trailer, Release Date, Cast, and All You should Know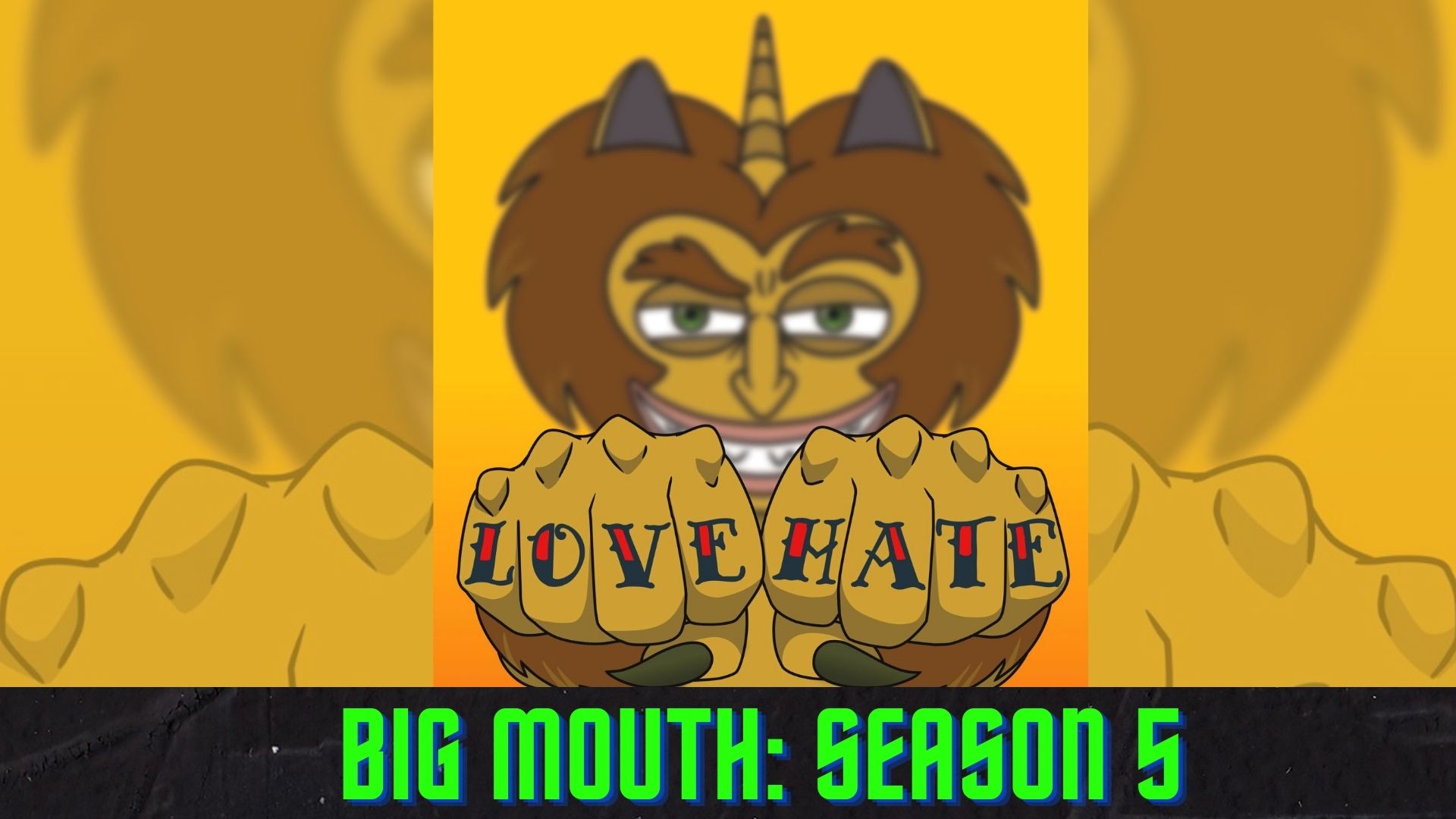 'Big Mouth' Season 5: Trailer, Release Date, Cast, and All You should Know
People, Bridgeton Middle School is back in session! Big Mouth, the beloved, raunchy adult animated series, is set to return with Season 5. With a lovable cast of characters and some zany jokes, the Emmy-winning Netflix series explores the strange and hilarious journey that is puberty. Previous seasons of the show, created by Andrew Goldberg, Nick Kroll, Mark Levin, and Jennifer Flackett, have covered a wide range of topics, from the proper way to kiss someone to depression and anxiety.
Big Mouth Season 4 was… interesting. We mean a wild ride with Anxiety Mosquitos, Nick's evil future alter ego "Nick Starr," and some serious mental health themes. With Season 5 just around the corner, expectations are skyrocketing. As a result, we've put together this guide that includes everything we know so far about the show's upcoming fifth season. Let's get started, shall we?
Big Mouth Season 5 has how many episodes?
We have yet to receive an official announcement, but Big Mouth season 5 will have ten episodes. Except for season 3, which also had a Valentine's Day special, this has been the case for all previous seasons. So, with Season 5, you can (probably) expect the same 10 half-hour episode format.
Season 5 Trailer for Big Mouth
On October 15th, Netflix released a Big Mouth season 5 trailer. You can see it in the video above.
When Will Big Mouth Season 5 Be Released?
Season 5 of Big Mouth is set to be released on November 5, 2021. The date was announced with teaser art depicting Rick the Hormone Monster with knuckle tattoos spelling out "Love" and "Hate" on each hand. Netflix will almost certainly release all of the episodes at once, so mark your calendars for a hilarious binge session.
Who Is in the Big Mouth Season 5 Cast?
Fans can expect to see all of Big Mouth's main characters return in Season 5. Big Mouth's cast includes, among others, series co-creator Nick Kroll, John Mulaney, Jessi Klein, Jason Mantzoukas, Fred Armisen, Maya Rudolph, Jordan Peele, Andrew Rannells, and Richard Kind.
Season 4 also featured the additions of Maria Bamford, Zach Galifinakis, and Seth Rogen to the cast. In addition, the previous season introduced Ayo Edebiri as Missy's new voice, succeeding Jenny Slate. Edebiri will return for Season 5, but we don't yet know if the other cast members who joined the show in the previous season will return. That being said, we could all use a little more Gratitoad in our lives, so perhaps they'll bring back Galifinakis to brighten the kids' (and our) lives.
Who Are the New Monsters in Big Mouth Season 5?
Brandon Kyle Goodman, Keke Palmer, and Pamela Adlon have been confirmed as Big Mouth Season 5 guest stars, and they will portray a brand new type of metaphorical monster. So far, the show has introduced Hormone Monsters, the Shame Wizard, Depression Kitty, and a slew of other characters representing human emotions and stages of development. According to Deadline, Season 5 will introduce a new type of monster: lovebugs/hate worms.
These creatures can switch between their love and hate forms based on the emotions of their assigned human. Goodman will portray Walter, Nick's lovebug/hate worm, while Adlon will portray Jessi's lovebug Sonya and Palmer will portray Rochelle, Missy's hate worm.
Goodman and Palmer will be series regulars on the show's upcoming spinoff series Human Resources, while Adlon will appear as a guest star. As a result, the upcoming appearances of these three actors could pave the way for the new show.
Who Are the Main Characters in Season 5 of Big Mouth?
Fans of Big Mouth will be familiar with all of the show's main characters, all of whom are expected to return in Season 5. However, in case you're unfamiliar, the following are the main characters of Big Mouth:
Nick Birch, a late bloomer who is constantly insecure about his physical development, is played by Kroll. Andrew is his best friend. Nick and Andrew are loosely based on the younger selves of series creators Kroll and Goldberg.
Andrew Glouberman (Mulaney) is the show's other male lead. He spends a lot of time masturbating and being harassed by his Hormone Monster, Maurice/"Maury" (also voiced by Kroll).
Jessi Glaser is the series' "main girl," and she is voiced by Jessi Klein. Jessi is more mature, sarcastic, and intelligent than most of her peers. Connie, played by Maya Rudolph, is her Hormone Monstress.
Jay Bilzerian (Mantzoukas) is a young Armenian-American boy who is obsessed with two things: sex and magic. Despite his outgoing personality, Jay comes from a broken home and longs for a loving family. In Season 3, he comes out as bisexual.
Missy Foreman-Greenwald is a sweet, shy, and nerdy girl who, like Nick, struggles with late development at first. She and Andrew are frequently paired. Missy is biracial, and in Season 4, she begins to accept her African-American heritage.
Will There Be a Season 6 of Big Mouth?
Big Mouth has been a hugely popular Netflix series since its inception. So it's no surprise that the show has already been renewed for a sixth season, even before Season 5 is released. Fans can probably expect Season 6 to arrive sometime in late 2022, assuming everything in the production side of things stays on track.
Human Resources, a spinoff series that will look at the monsters who help and hinder human development, is also set to premiere in 2022. Meanwhile, brace yourself for Season 5, which is shaping up to be a gut-punching storey.
What Is the Story of Big Mouth Season 5?
Tito the Anxiety Mosquito personified the show's protagonists' struggle with and eventual triumph over anxiety during Season 4. But, as we all know, anxiety and depression are not easily eradicated. There's always the possibility that these will resurface, but at least the kids now have some coping mechanisms to help them.
Does this imply that our favourite characters in Big Mouth Season 5 will become more well-rounded human beings? Both yes and no. Big Mouth Season 5's main theme will be love and hate, with the newly introduced lovebugs and hate worms serving as metaphors for these emotional states. It's also not just about romantic or sexual feelings.
Nik will express his feelings for Jessi in Season 5 with the help of his lovebug, Walter. Unfortunately, Jessi publicly rejects Nick, transforming Walter into a hate worm. Nick's hatred will lead him down a dark and perilous path. It appears that we will be getting more commentary on toxic masculinity, a topic that the show has previously addressed. According to a New York Times article, among the topics discussed by the writers were revenge porn, cystic acne, and female friendship. Of course, we don't know which of these topics made it into the script, but that is as vile and dark as it gets, so be warned: you might despise Nick this season.
Meanwhile, Jessi will become increasingly close to Ali (Ali Wong), to the point where she begins to wonder if she loves Ali more than just as a friend. Sonya, her own lovebug, will motivate and assist her in this endeavour. However, as Jessi and Ali become closer and begin to co-opt Missy's affinity group, Missy receives a visit from the hate worm Rochelle, which sends her on her own dark spiral.
Aside from these love and jealousy plotlines, Big Mouth Season 5 will also include a political angle, marking a new milestone in the characters' development. Season 5 will "explore a little bit more about kids advocating and becoming political," said co-creator and EP Mark Levin at the USC Comedy Festival in April. However, Levin's co-creator Flackett also mentioned that doing topical humour on the show is difficult.
"We take a long time to make a season, so topical humour is really, really difficult," she explained. "You can do something about political identity, such as 'I'm a Republican, I'm a Democrat, I'm whatever,' but I don't think we could do anything [more specific]." Because, in any case, we want the world to feel somewhat timeless."
It appears that the characters will be far more mature in Season 5 than ever before, though this is unlikely to diminish the show's raunchy and juvenile humour that has made it so popular. Season 5 of Big Mouth shows a lot of promise, and we can't wait to see what happens!
Peacemaker: Trailer, Release date and other details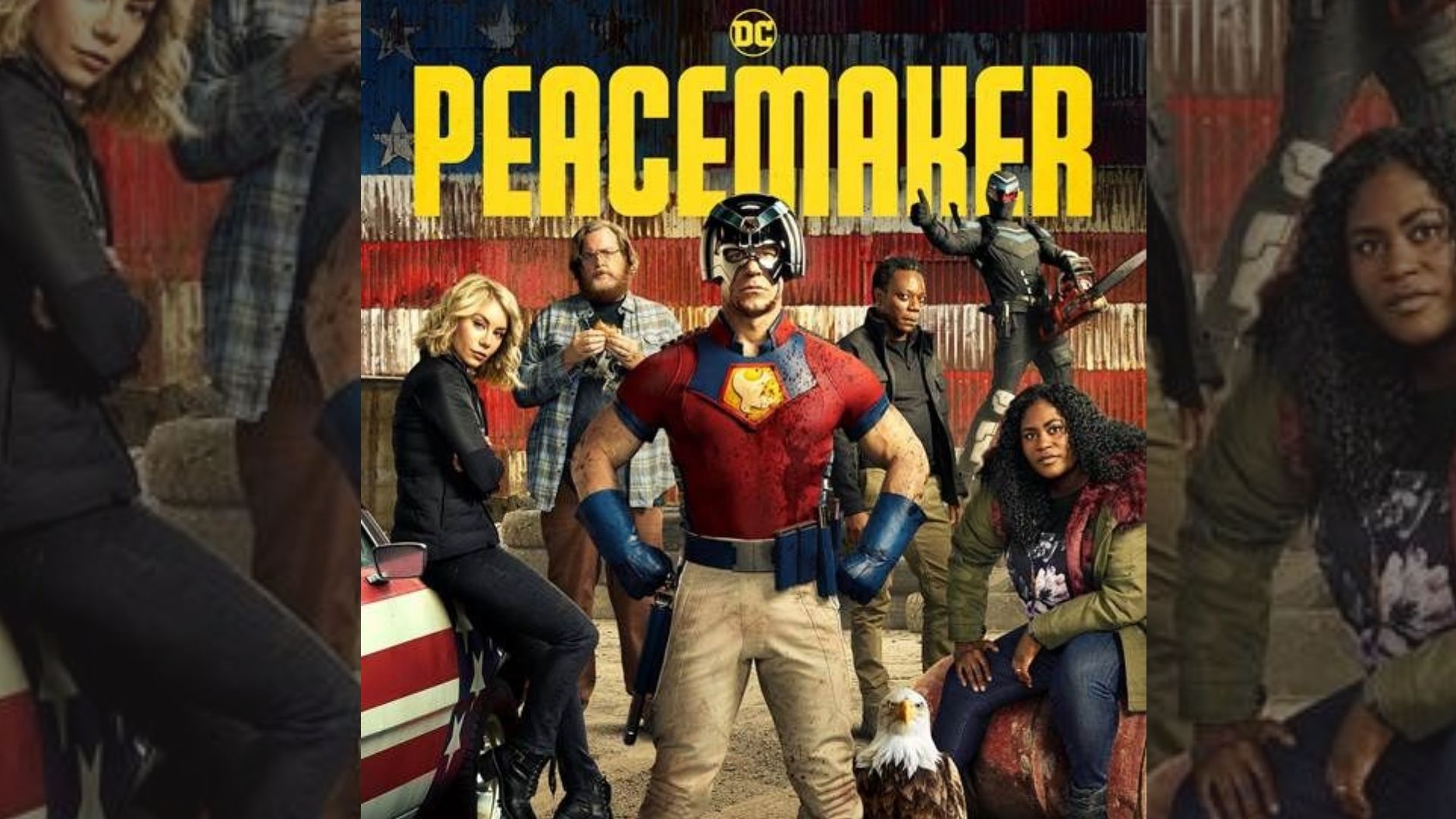 Peacemaker: Trailer, Release date and other details
Another trailer for James Gunn's The Suicide Squad spinoff, Peacemaker, starring John Cena, has been released ahead of the show's premiere on HBO Max next month.
"Peacemaker is an opportunity to delve into current world issues through the lens of this superhero/supervillain/and world's biggest douchebag." Gunn said when the series was announced. For a movie that also featured the kaiju alien starfish monster Starro the Conqueror, Peacemaker was hospitalised at the end of this year's The Suicide Squad. There's a sense in this trailer, however, that John Cena's Peacemaker is having second thoughts about his vow to keep peace at all costs, even if it means slaughtering men, women, and children in the process. Perhaps Peacemaker isn't ready to get all introspective right now, as the trailer suggests.
While Cena will reprise his role as Peacemaker, Steve Agee and Jennifer Holland from The Suicide Squad will also appear in the new series. Freddie Stroma and Chukwudi Iwuji star as Vigilante and Clemson Murn, respectively, on Gunn's show Peacemaker, which also features Danielle Brooks as a co-lead.
All eight episodes of the series have been written by Gunn, and he will direct five of them. Jody Hill (The Righteous Gemstones) and Rosemary Rodriguez will also serve as co-directors (The Walking Dead).
In the near future, HBO Max will be home to numerous major DC projects, including Peacemaker. Batgirl, starring Leslie Grace as the titular character, is also scheduled for release next year. HBO Max is currently developing the films Black Canary, Blue Beetle, and Static Shock.
On January 13th, 2022, HBO Max will air the series Peacemaker. Take a look at the latest Peacemaker trailer and poster.
Avatar 2: All new updates and release dates and reason for delays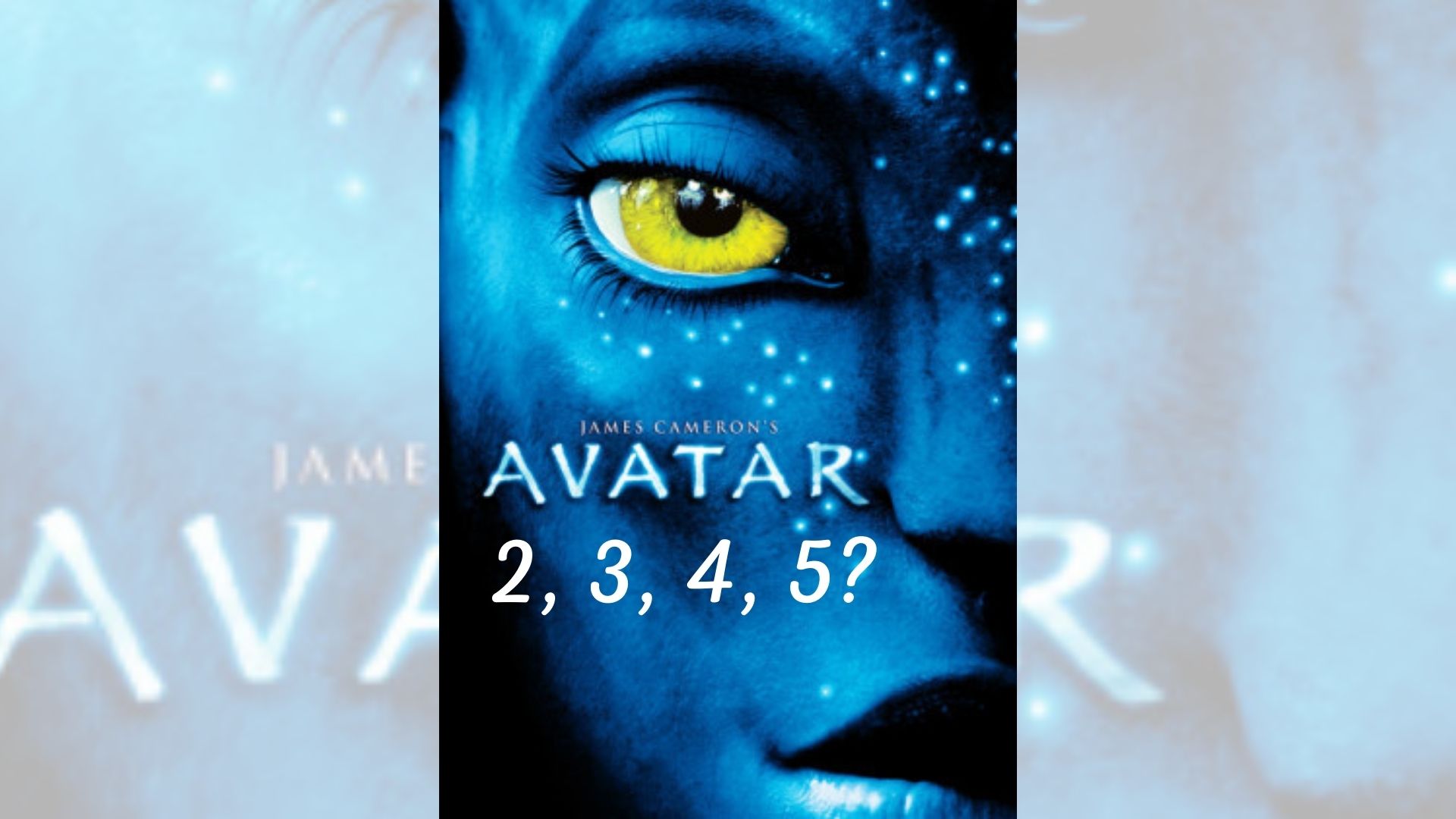 Avatar 2: All new updates and release dates and reason for delays
Although the sequel to Avatar is still a long time away, returning actor Stephen Lang has assured fans that it will be worth the wait.
"Look, there are people who are going to just adore this world," he said to EW in August 2021, adding that he can't say anything about the sequel because they'll "cut my balls off if I do."
"Look, there are people who are going to just adore this world," he said to EW in August 2021, adding that he can't say anything about the sequel because they'll "cut my balls off if I do." So that's good to know. While Lang isn't talking, we're not out of luck when it comes to learning more about Avatar 2.
Numerous postponements of the sequel's release date have occurred, but the most recent one was brought on by events beyond its control. Due to the current global situation, the film's release date has been pushed back to December 2022.
For the time being, we can hold out hope that Avatar 2 will finally arrive in theatres in December 2022, kicking off a succession of sequels every other year until Avatar 5 in December 2028.
But before we get too excited, let's stick to Avatar 2 for the time being. All the details you need to know about James Cameron's long-delayed sequel are here.
Release date of Avatar 2: When will Avatar 2 be released in theatres?
Due to the ongoing global health crisis, Avatar 2 will be released on December 16, 2022, instead of December, 2021, as previously announced.
Early in June, New Zealand production resumed (not without controversy though). According to Cameron's announcement in September 2020, "100% complete" on Avatar 2 and around 95% finished on Avatar 3.
Aside from that, there'll be a lot of virtual production and visual effects work involved in the sequel, just like the original film.
Why For so long Avatar 2 has remained a mystery.
You can read about the sequel's long and winding road to the big screen right here. Although it now seems almost absurd that Avatar 2 was supposed to be released in December 2014, Avatar 3 would be released the following year.
Filming on Avatar 2 was supposed to begin in April 2016, but the month passed without any action. Work on the motion-capture portion of the film was originally scheduled to begin in August 2017, but it actually began in September of the following year, in January 2017.
It took the announcement of a fourth Avatar film to move everything up and then again, with Avatar 2 set for December 2017 as the new target date (and the rest set for 2018 and 2019 presumably). According to James Cameron, the delays were caused by his "very involved" writing process.
According to the prevailing theory at the time, Avatar 2 was put on hold in January 2017 after Star Wars: The Last Jedi moved from May to December 2017.
Following Disney's acquisition of Fox, the sequel was originally scheduled to arrive in theatres in December 2020. However, that date was pushed back to December 2021, which brings us to the most recent delay.
In spite of any setbacks, Cameron has remained calm and collected. "It was a seven-year gap between The Terminator and Terminator 2: Judgment Day, seven-year gap between Alien and Aliens,
Titles for Avatar sequels: What is the name of Avatar 2?
We've been calling them Avatar 2, Avatar 3, and so on, but the titles have yet to be officially confirmed.
However, the BBC reported in November 2018 that the films could be titled Avatar: The Way of Water, Avatar: The Seed Bearer, Avatar: The Tulkun Rider, and Avatar: The Quest for Eywa.
The titles have been confirmed by Cameron, but they could be subject to change.
Who will be returning to Avatar 2?
All of the core cast members of the original Avatar are on contract, so Cameron's stars will be back in the movie when it comes out in theatres.
Both Sam Worthington and Zoe Saldana are returning to reprise their roles as the human-turned-Na'vi, Jake Sully, in the sequel to Avatar.
Stephen Lang is back as the deceased Colonel Miles Quaritch, and he will be the main villain of the four films. The sequel will allow him to "really go to town and examine the character in detail," he said (via The National).
"I'm not going to say exactly HOW we're bringing him back, but it's a science fiction story, after all" explained James Cameron.
After reading all four Avatar scripts, Sigourney Weaver says, "Having read all four, I think they're absolutely extraordinary and worth the wait."
Kate Winslet will reprise her role as Ronal in all of the Avatar sequels, her first collaboration with James Cameron since Titanic in 1997.
CCH Pounder will reprise her role as Neytiri's mother, Mo'at, and Matt Gerald will return as Corporal Lyle Wainfleet in the upcoming season. In addition to Oona Chaplin and Cliff Curtis, Edie Falco (The Sopranos, Nurse Jackie) will join the sequels as General Ardmore, a new character introduced in the first film, as well.
Sully's family and children from another Na'vi clan called Metkayina, led by Cliff Curtis, have been revealed by EW as supporting cast members. Britain Dalton, Filip Geljo, Jamie Flatters, Bailey Bass, Trinity Bliss, Jack Champion, and Duane Evans Jr. are just a few of the talented individuals on this list.
Dr. Karina Mogue, played by Marvel's Michelle Yeoh, made her first appearance on set in March 2021. It's possible, based on the photo's caption, that she'll appear in Avatar 3 as well.
With the addition of Vin Diesel and Jemaine Clement as marine biologist Dr. Ian Garvin, whom director James Cameron calls "one of my favourite characters," to the sequel cast, the Fast & Furious star has expanded his resume yet again.
The inclusion of Harry Potter's David Thewlis in the sequel was initially met with scepticism. According to the latest information, he won't be appearing in Avatar 3 (or 4, or 5).
The Avatar 2 plot: What is the Avatar 2 storyline?
When it comes to plot details for Avatar 2, director James Cameron has teased that it will deal with "familial and imprisonment" themes.
There will be four separate films if all four sequels are made, according to producer Jon Landau. Even if you haven't seen Avatar, you'll still enjoy the sequel.
While Sully and Neytiri have risen to positions of leadership in their tribe in the years following the events of Avatar, the focus of the story appears to be on their children.
We've heard that they'll also be exploring Pandora's oceans and volcanoes, which will make "you shit yourself with your mouth wide open." According to our understanding, that's a good thing…
Motion capture scenes for Avatar 2 will be shot underwater to emphasise the importance of water.
Landau said of the four sequels, though technological feats are clearly integral to the movie: "At the heart of any movie are the characters. One of the strengths of great scripts are always the universal and relatable themes… There's no more relatable theme than family."
Cameron has confirmed that Jake and Neytiri have an 8-year-old daughter together, so there will be a time jump between the first and second Avatar films. "Some dark places" had to be visited by Worthington for Avatar 2 and 3, he said.
A "new Na'vi sign language" has also been created for the film by Baby Driver's CJ Jones, who is deaf and has been hired to create a "bespoke sign language" for the movie. Cameron promises that the films' appearance will be so advanced that you "just won't be able to imagine" what they'll be like.
Alec Baldwin says "I would go to any lengths to undo what happened"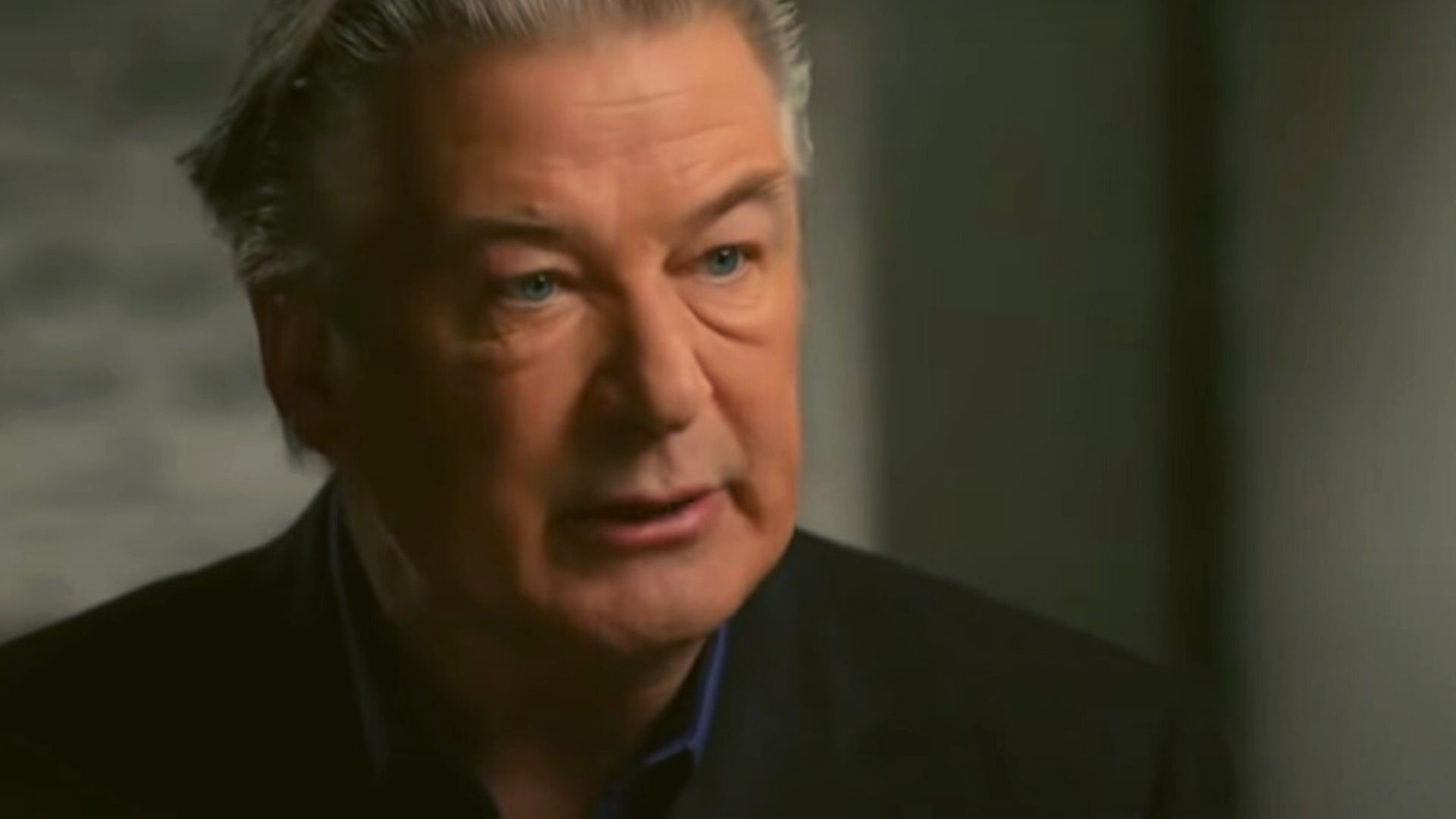 Alec Baldwin says "I would go to any lengths to undo what happened"
There is "only one question to be resolved – where did the live round come from," according to Alec Baldwin, who has stated that he feels no remorse for the death of cinematographer Halyna Hutchins on the set.
To George Stephanopoulos on Good Morning America, Baldwin said he wants an answer to the mystery of how the bullet ended up on the set of Western Rust, where he was shot and killed by Ms Hutchins in October.
The 63-year-old actor and producer was asked if he felt remorse for the death of the cinematographer "No. No. I feel that… someone is responsible for what happened and I can't say who that is, but I know it's not me. Honest to God, if I felt that I was responsible, I might've killed myself if I thought that I was responsible. And I don't say that lightly."
A criminal investigation and civil lawsuits surrounding the shooting in New Mexico are expected to take a long time, so Baldwin decided to speak out. He wanted to make his account known.
To avoid appearing like a victim, he stated that he would "I would go to any lengths to undo what happened" and that he did not want to appear like a victim.
According to a preview of the interview, Baldwin also said that he never pulled the trigger of the prop gun, but that it went off as soon as the hammer was released.