Best Mamoswine build in Pokemon Unite – Moveset, Held & Battle Items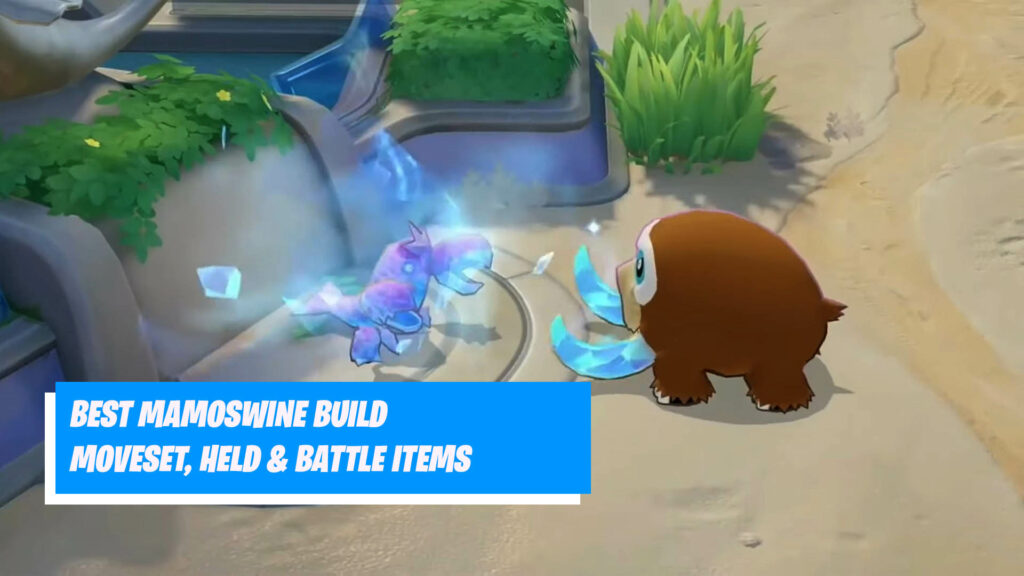 Defenders are vital in Pokemon Unite, a new MOBA game for the Nintendo Switch and mobile devices. These tanky creatures must defend goals to prevent the enemy team from scoring as well as protect their weaker colleagues from losing.
Mamoswine is the newest Defender to join the Pokemon Unite roster, following Blastoise soon behind, and it's an excellent crowd control option. It deals massive damage and stuns adversaries with a mix of Ice-type and Ground-type techniques.
Trainers in Pokemon Unite looking for the greatest Mamoswine build have come to the correct place. This Defender may become a force to be reckoned with when equipped with the right moveset, Battle Items, and Held Items.
How to unlock Mamoswine in Pokemon Unite
Mamoswine can be obtained in Pokemon Unite in one of two ways:
It can be purchased at the Unite Battle Committee Shop for 8,000 Aeos Coins.
It can be purchased in the Unite Battle Committee Shop for 460 Aeos Gems.
That's all there is to it when it comes to taming Mamoswine in Pokemon Unite. However, as always, we advise all Trainers to experiment with different moves and items to determine what works best for them.
Best Mamoswine build in Pokemon Unite
Move: Ice Shard
Unlock at: Level 1
Upgrade: N/A
Move: Icicle Crash
Unlock at:Level 6
Upgrade: Level 12: The final icicle leaves the opposing Pokémon it hits unable to act for a brief period of time.
Move: Earthquake
Unlock at:Level 8
Upgrade: Level 14: Reduces the movement speed of opposing Pokemon and increases pulling effect.
Move: Mammoth Mash (Unite Move)
Unlock at:Level 10
Upgrade: N/A
Swinub has the option of using Tackle or Ice Shard at the start. We recommend starting with Ice Shard because it provides more damage and allows you to farm XP, which is necessary for Swinub's long growth path. Icicle Crash, a shockingly powerful ability that may damage many adversaries in the area of effect, is a terrific way to tap into Mamoswine's great crowd control capabilities.
It's an option between Earthquake and High Horsepower when Piloswine reaches Level 8. Both are excellent moves, but if you want to assist your teammates and protect your objectives, go with Earthquake because of its crowd control and stun ability.
Best Mamoswine Held Items in Pokemon Unite
Held Item: Muscle Band
Details: It Increases the basic attack damage.
Max Stat Boost: Attack +15, Basic Attack Speed +7.5%
Held Item: Focus Band
Details: Helps in Recovering HP for three seconds when the Pokemon drops to low HP.
Max Stat Boost: Defense +30, Sp. Defense +30
Held Item: Buddy Barrier
Details: During using a Unite Move, the attacker and its lowest-HP ally gain a shield.
Max Stat Boost: HP +600
Muscle Band: A wonderful Held Item for any Pokemon in Unite, the Muscle Band enhances Attack Damage and Basic Attack Speed. This means Mamoswine's already lethal moves become even more lethal, which is ideal for helping your teammates.
Focus Band's Defense boost will make Mamoswine even more tanky, while the HP replenishing effect should help Mamoswine stay alive after using crowd control skills like Earthquake against large groups of foes.
Buddy Barrier: Buddy Barrier is beneficial to any Defender, so it's a no-brainer for Mamoswine. While maxed up with Item Enhancers, it grants +600 HP as well as a shield to the user and a nearby ally when using a Unite Move.
Best Mamoswine Battle Items in Pokemon Unite
Battle Item: Eject
Effect: Moves towards a specified direction immediately.
Cooldown: 55 Seconds
Unlock at: Trainer Level 11
Pokemon Unite Mamoswine evolution level
Trainers will begin the game with Swinub, which will evolve into Piloswine at Level 6 and then Mamoswine at Level 10.
Mamoswine Pokemon Unite stats
| | | | | | | |
| --- | --- | --- | --- | --- | --- | --- |
| Level | HP | Attack | Defense | Special Attack | Special Defense | Speed |
| 1 | 3280 | 170 | 85 | 20 | 65 | – |
| 2 | 3371 | 172 | 91 | 21 | 70 | – |
| 3 | 3480 | 175 | 98 | 23 | 75 | – |
| 4 | 3611 | 178 | 107 | 25 | 81 | – |
| 5 | 3769 | 182 | 118 | 27 | 89 | – |
| 6 | 4277 | 194 | 152 | 35 | 114 | – |
| 7 | 4505 | 200 | 167 | 38 | 125 | – |
| 8 | 4778 | 207 | 185 | 42 | 139 | – |
| 9 | 5106 | 215 | 207 | 47 | 155 | – |
| 10 | 6136 | 240 | 276 | 63 | 206 | – |
| 11 | 6608 | 251 | 308 | 70 | 229 | – |
| 12 | 7174 | 265 | 346 | 79 | 257 | – |
| 13 | 7854 | 281 | 391 | 89 | 291 | – |
| 14 | 8669 | 301 | 445 | 101 | 331 | – |
| 15 | 9648 | 325 | 510 | 116 | 379 | – |
Build A Boat For Treasure: What Are The May 2022 Roblox Codes?
Welcome to our guide "Build A Boat For Treasure: What Are The May 2022 Roblox Codes?". The Build a Boat for Treasure codes within Roblox can help you get free Gold & blocks to create the superb boat to get you across the scary seas. For May 2022, there's a lot of active codes that you can use.
Build A Boat For Treasure: May 2022 Roblox codes
Here's a list of all the Build a Boat for Treasure Roblox codes right now. On May 17, 2022, these codes were all tested in-game. Since there haven't been any new codes recently, additional Gold or Blocks may be added shortly. If you want more, return soon. The four Build a Boat for Treasure Roblox codes are:
⦁ =P – Get 5 Gold
⦁ =D – Get 5 Gold
⦁ Squid Army – Get 22 Ice & 22 Gold
⦁ hi – Get 5 Gold
Redeeming Build A Boat For Treasure
Redeeming the latest codes is a pretty easy method. Do the following steps:
⦁ Visit the official page for Build a Boat for Treasure & click the green-coloured button to start the game.
⦁ Click upon the big button that looks like a treasure chest on the right-side of your screen.
⦁ Then, click on the gear symbol to bring up a menu.
⦁ Scroll down this menu till you see the option to "Redeem Code".
⦁ Copy & paste any of the latest codes from our list above into the Code area.
⦁ To get your freebies, click on "Redeem".
In conclusion, we hope you liked our guide "Build A Boat For Treasure: What Are The May 2022 Roblox Codes?". Please leave a comment below! We post fresh content daily and if there is something specific that you would like us to cover then please do let us know all about it in the comments section below. Your thoughts and opinions matter the most to us because they help us to serve you better. We are always looking forward to hear from you.
Are the Elden Ring servers down? Check server status and maintenance news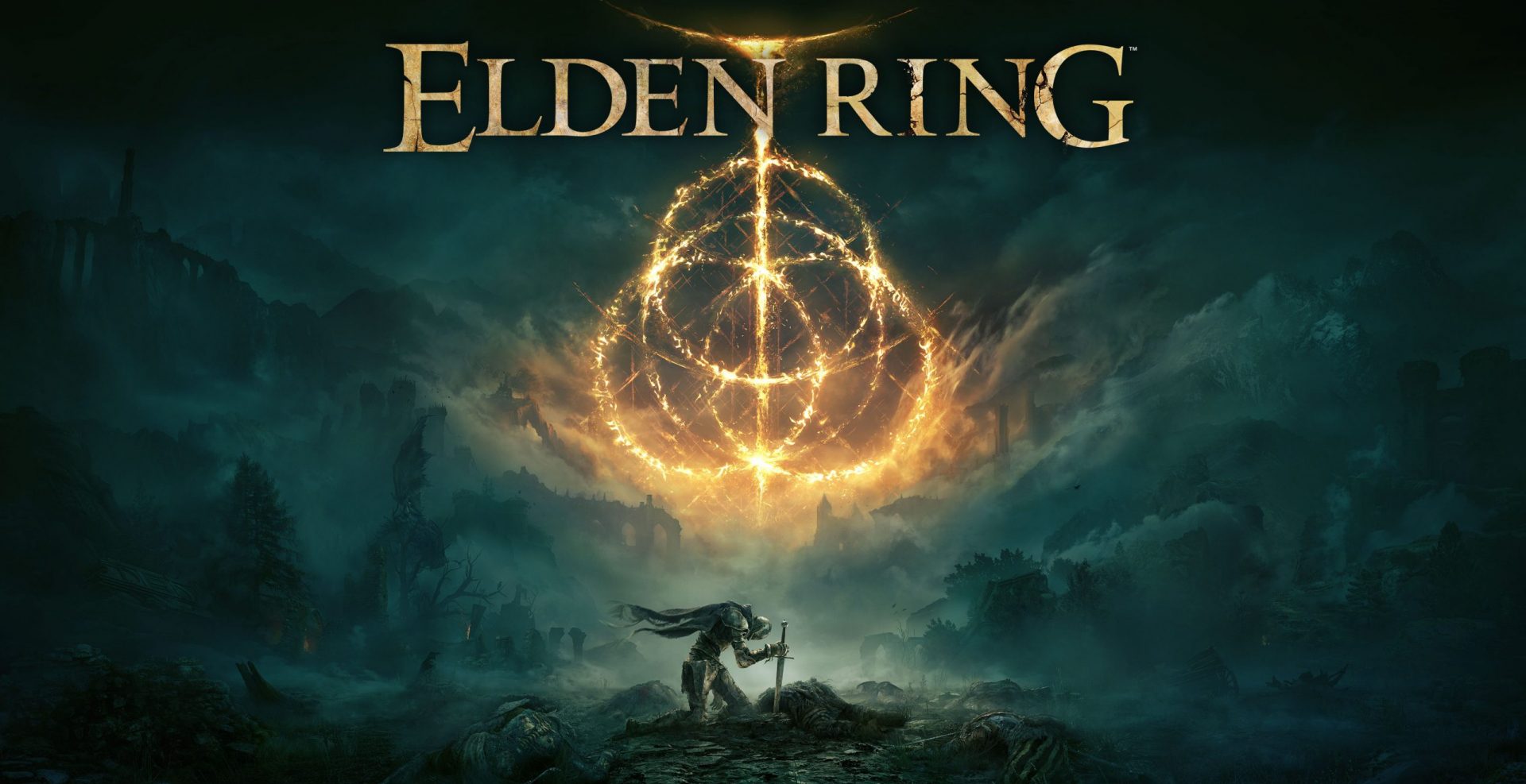 Is the Elden Ring server down? Learn everything there is to know about the Elden Ring server status and when maintenance will begin.
There are occasions when the Elden Ring servers require maintenance or have issues. While this can be extremely unpleasant for individuals hoping to participate in multiplayer matches, it is an inescapable aspect of internet gaming. Fortunately, our Elden Ring server-status portal contains information about scheduled maintenance, server faults, and developer news.
On May 17, an increasing number of players reported problems connecting to the Elden Ring servers. However, FromSoftware has not confirmed whether the servers are down purposefully or unintentionally.
You may have difficulty playing online across certain platforms until these issues are rectified.
Elden Ring server maintenance dates & times
Elden Ring servers last went down on April 19, 2022, to update multiplayer functions. During this time, Elden Ring internet servers may be unavailable.
Elden Ring gamers previously reported being banned for "inappropriate behavior" What appeared to be a server downtime turned revealed to be a wave of bans with the same message:
The notification claims players engaged in inappropriate behavior during the game, however this could be an error. This could mean innocent players were banned. It could also signify a group of gamers has been reported for using abusive language or abusing game-altering flaws and exploits.
We'll update you as players and FromSoftware/Bandai Namco provide more information.
What is Octordle Answer For Today May 18, 2022
What is Octordle Answer For Today May 18, 2022
The solution to today's Octordle puzzle, number 114, may be found below. It was published on May 18, 2022. The game known as Octordle is a challenging one in which participants attempt to predict eight five-letter words simultaneously while having just thirteen opportunities to do so. The game is played in a manner that is analogous to Wordle in that there are no hints to assist you in guessing the words; nevertheless, the tiles will change color if you have correctly guessed one of the words.
The colors will indicate whether or not you correctly predicted the letters and whether or not they are in the correct order. There is no one technique to play the game that is inherently better or worse than any other, but if you want our advice, try to guess words that use the vast majority of the letters in the alphabet with as few guesses as is humanly possible. This will assist you in recognizing which letters appear in each word, allowing you to solve the problems in a manner that is both rapid and effective.
Octordle 114 Answer Today
Word 1: TOAST
Word 2: BROIL
Word 3: LOGIN
Word 4: WAXEN
Word 5: STRUT
Word 6: SHAKE
Word 7: POSIT
Word 8: LOAMY