Battlefield 2042: How to Extract in Hazard Zone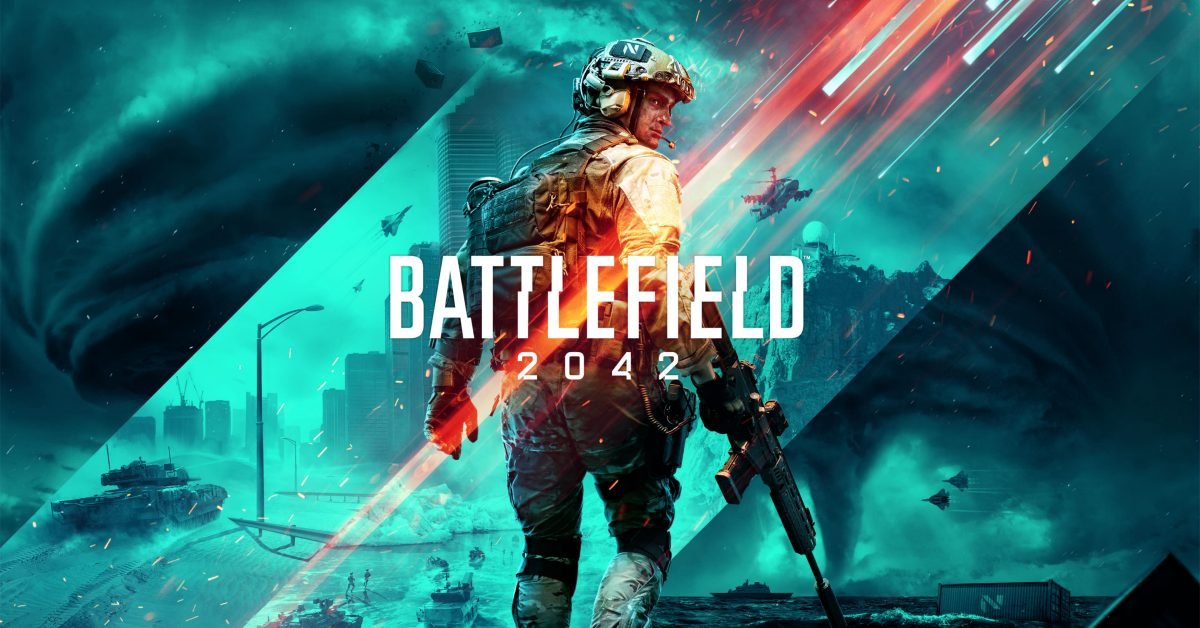 Battlefield 2042: How to Extract in Hazard Zone
With 'Hazard Zone,' a mode in which players are tasked with retrieving and extracting Data Drives in return for 'Dark Market Credits,' which can be used to purchase weapons and gear the next time you play, Battlefield 2042 introduces a whole new way to play. We'll show you how to extract Battlefield 2042's Hazard Zone in this article so you can get your hands on those valuable goodies.
How to Extract in Battlefield 2042 Hazard Zone
When you first start a game of Battlefield 2042's Hazard Zone, you won't be able to extract, giving you time to look for Data Drives. These are detailed in the Mission Area Debriefing before deployment and can be located in important map areas. If you choose a Data Drive Scanner as your Gadget, it will display the distance and number of Data Drives in the scanned region. Make sure you're communicating with your teammates since if everyone on your team is gone, you'll lose the game.
Extraction One
Extraction One will commence after a short period of scavenging, and the timer will begin to count down. Extraction One will be marked on the map as 'E1', and this is where you'll need to go to extract the Data Drives you've gathered thus far. It will take some time for transportation to come, and adversaries will be following you, so stay alert and don't travel alone. If you have one, use a Squad Redeploy. Even if you die, you will receive credit for the total number of Drives extracted by the entire squad.
The game will terminate when you and the rest of your squad board the Condor transport. Depending on how many Data Drives your team successfully removed, you'll be paid Dark Market Credits and EXP. If you miss the first Extraction, Extraction Two will occur approximately five minutes after the first extraction period ends, and it will be your only chance to bank your Drives.
Extraction Two
Extraction Two will be your last chance to get those drives out safely, whether you accidentally missed the first window or are saving up Data Drives. The principle is the same as Extraction 1: arrive at the extraction spot and board the Condor with your entire squad before it departs. When Extraction Two is ready, it will be labeled as 'E2' on the map. It's game over if you don't get Extraction 2. Although none of the Data Drives you obtained will count, you will still earn XP for achievements such as healing squad members and killing adversaries during the match.
The Dark Market Credits you earn will collect throughout your Battlefield 2042 career and can be spent the next time you play Hazard Zone. More information on how to spend Credits and use weapon attachments can be found in our guide on Using Attachments and Weapons in Hazard Zone.
Animal Crossing: New Horizons-How To Get The Ladder?
Welcome to our 'Animal Crossing: New Horizons-How To Get The Ladder?' guide. The Animal Crossing: New Horizons ladder is a must-have in the early stages and for visiting Nook Miles Tickets islands. Your new desolate island has several levels, so jump on the Animal Crossing: New Horizons ladder immediately.
A new gadget for the game, it's a cute expanding ladder that lets you leap to higher levels, similar to Death Stranding's but more robust. Your island will have at least one more level to locate resources and grow your community. However, you don't receive the ladder until late in the game, thus top levels on your island and others you'll visit using Nook Miles Tickets are initially off-limits.
Animal Crossing: New Horizon – Instructions to get the ladder
If you're like me and willing to do everything Tom Nook says, you'll receive the ladder on Day 4 of your island trip. First, do a few things. Here's a checklist:
Invite a new villager to your island. You should use Nook Miles Tickets as quickly as possible. After paying your relocation expenses, you may buy a ticket for 2,000 Miles at the Nook Stop terminal in Residents' Services. These allow you to temporarily travel to a smaller, randomly produced desolate island. You may collect crafting supplies, strange fruit, and more, but you may also find a castaway wanting to migrate to your island. If you notice one, just chat to them a few times, and they'll be interested. If you say yes, they'll contact Tom Nook to make the necessary preparations. At this point, I'd already recruited three new people to my island, so it's unclear whether you need three to access the next step or if one would do.
Ask Tom Nook for a bridge kit. Tom Nook must approve these newcomers before they may migrate to your island. When he gives you a bridge-building formula, the procedure begins. You'll need four log posts, four clay pieces, and four stone lumps to create it, then you may open it up. You'll have extra area for holding lots for incoming inhabitants.
Prepare new resident plots. Tom Nook promised these new island residents fully furnished houses inside and out, therefore you must construct six pieces of furniture for each family. Mr. Nook gives you fresh recipes to furnish the new residences. One of the products you'll need to manufacture involves flowers on the upper levels of your island. No ladder? Tom Nook will call when you've placed all three plots for your new tenants. He'll explain flower access and supply a ladder recipe. Then create one at Residents' Services. It requires four wood, four hardwood, and four softwood.
We hope you liked our 'Animal Crossing: New Horizons-How To Get The Ladder?' guide. Please do leave all your comments below.
Animal Crossing: New Horizons-How To Get The Shovel?
Welcome to our 'Animal Crossing: New Horizons-How To Get The Shovel?' guide. Animal Crossing: New Horizons' shovel isn't easily available. The digging tool has been a series mainstay for years, but you'll have to earn it. It's interesting that it's not part of your starting toolbox considering you use it to dig for fossils and grow trees. Despite its effectiveness, you must do several things before getting a shovel. You'll receive a fishing rod, net, and shovel right immediately, but you'll have to work for others.
Animal Crossing: New Horizons-Instructions to get the shovel
Give Tom Nook at Residents' Services five bugs or fish. Tom Nook offers a DIY Workshop after your first night on the island to help you uncover your creating potential. Residents' Services has a workshop where you may make a flimsy net and fishing rod. Tom Nook will say he'd "I admire your catches. I'm interested in local wildlife "less Don't dismiss this as friendly curiosity if you give him five bugs, fish, or a combination of both. When you give him five fish or bugs, Blathers, the museum director, will call. He wants to establish a museum on your island.
Book Blathers' tent. Tom Nook will give a tent set for Blathers, much like your own and your first islanders'. You'll need to choose a location for him and the museum.
Wait a day. Animal Crossing games need patience. Blathers will come the following real-world day.
Visit Blathers' tent. Blathers' tent. He'll be waiting for you inside. He wants your support to establish a fossil museum on the island. You can't dig up fossils without a shovel, so he provides you the recipe for one along with the new Animal Crossing: New Horizons vaulting pole.
Visit Residents' Services to create them. For the shovel, you'll need five hardwood parts and five softwood pieces. If you don't have enough, whack trees with your weak axe.
We hope you liked our 'Animal Crossing: New Horizons-How To Get The Shovel?' guide. Please do feel free to post all your comments below.
Animal Crossing New Horizons: What Are The Different Types Of Fruit & Where To Find Them?
Welcome to our 'Animal Crossing New Horizons: What Are The Different Types Of Fruit & Where To Find Them?' guide. Travel and collaborate with pals to acquire all the Animal Crossing New Horizons fruit. Your island only has one of six varieties of fruit. To obtain the whole collection, you must visit random islands in search of specimens or trade with friends. Getting everything is pleasant, and you can sell 'strange' produce for Bells. Money is useful.
Here's how to obtain all the Animal Crossing New Horizons fruits.
Apple
Cherry
Coconut
Orange
Pear
Peach
You receive one every island, but here's how to obtain the rest:
Visit islands using Nook Miles Tickets
After paying the 5,000 Mile toll from Tom Nook, you may spend your Miles on Nook Miles Tickets and other items. Purchased at the Nook Stop in Resident Services for 2,000 Miles, they enable temporary travel to another randomly produced island, which may spawn a different fruit kind along with other resources. Plus, these islands always have palm palms for coconuts. Always put your 'nuts on the beach, they won't grow anyplace else.
Collect them with friends or the internet.
If you want Animal Crossing: New Horizons fruit quickly, conduct a fruit trade with your friends. Or, post online and see who responds. Travel and see the globe! You can do this through the Airport if you have their Dodo ID or are friends on Switch.
Is there any perfect fruit?
Perfect fruit in Animal Crossing: New Horizons seems mythical. In New Leaf, you may acquire a perfect native fruit on a single tree. Perfect fruit sells for 3000 bells instead of 600, thus it's a moneymaker.
We hope you liked our 'Animal Crossing New Horizons: What Are The Different Types Of Fruit & Where To Find Them?' guide. Please do leave all your comments below.