Ever since The Mandalorian released on Disney+, Baby Yoda has been the face of umpteen memes and gifs. These are a mix of various emotes that viewers can resonate worldwide. All of these memes and gifs are a mixture of cuteness, incompetence, helplessness, individuality and much more. Baby Yoda has been used with games, movies, and even Christmas!
There a number of fans who don't agree with the name "Baby Yoda" and they're right time being. Some have even started naming the character as Yodlet, Yokee, Yodalorian to name a few. A large number of fans have decided to settle down with "Baby Yoda" unless there is an official name release for the character. Let us hope we get a name in the upcoming fifth episode.
The latest set of memes have been inspired by the recently aired fourth episode on Disney+ where baby Yoda is seen playing music repeatedly even after Mando stops him.
Below is the fresh set of memes inspired by the beginning scene of the fourth episode where Baby Yoda is seen pressing buttons continuously in Mando's ship. This in return frustrates Mando and he keeps him aside.
Twitter user "AndysRoomBand used this as an opportunity to promote his work. Definitely a smart way to promote work using the trends.
These are just a few of the memes I thought of sharing out of the many, many different tweeted by fans on Twitter. As each new episode of The Mandalorian is releasing we are flooded with Baby Yoda Memes on our social media accounts. And, we are sure that we will be bombarded with new memes post fifth episode release.
Follow our Facebook Page for all the memes and news on The Mandalorian exclusively.
Most Trending Post: Baby Yoda merchandise is finally available at Amazon
Disney Plus top trending search term of Google in 2019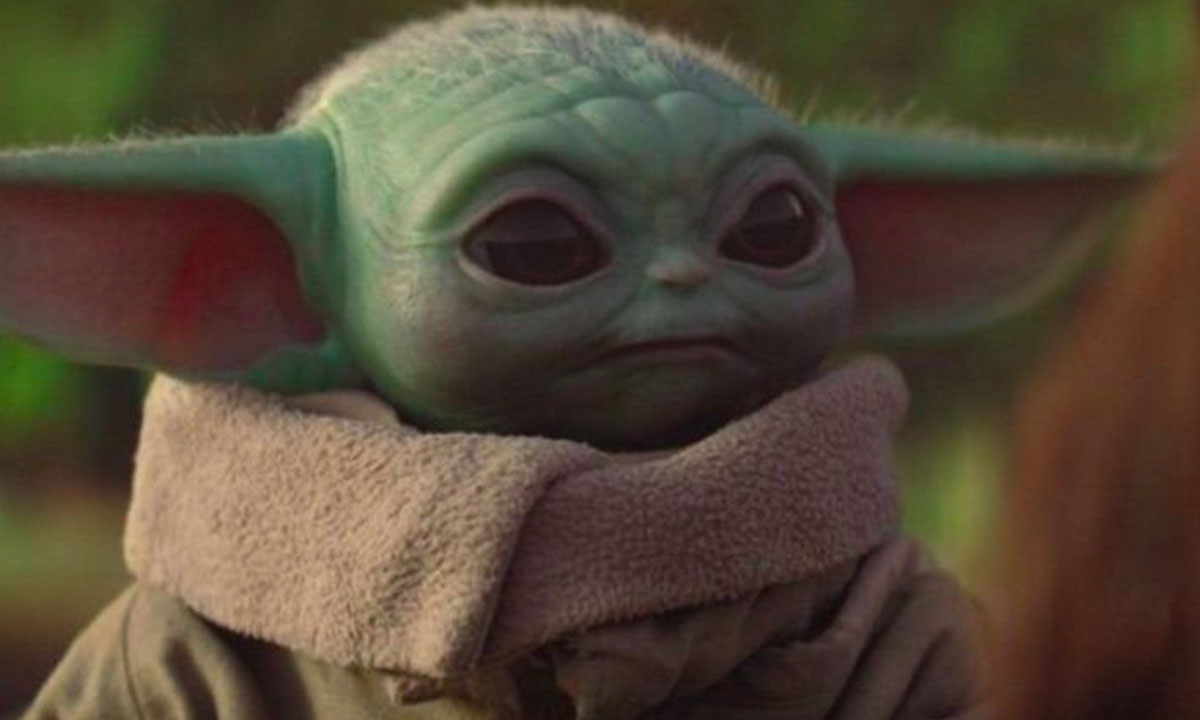 Google released on Wednesday its list of top trending search terms off 2019, and guess what Disney Plus was placed at the number 1 spot. This is a huge achievement considering the time Disney Plus was launched. It launched a month before the end and made it to the top.
Thanks to Baby Yoda, Disney Plus has garnered immense popularity not only in the US but across the world. Disney Plus launched Nov. 12 and has emerged to be the top streaming platform within a few weeks. It has sidelined its competitors completely when it comes to Google searches.
Baby Yoda, has become a worldwide phenomenon and this is just the beginning of the platform. In other searches, Game of Thrones was the most searched TV show while Avengers Endgame topped the search for a movie.
Below are the full lists of Google searches.
Searches
Disney Plus
Cameron Boyce
Nipsey Hussle
Hurricane Dorian
Antonio Brown
Luke Perry
Avengers Endgame
Game of Thrones
Iphone 11
Jussie Smollett
News
Hurricane Dorian
Notre Dame Cathedral
Women's World Cup
Area 51 raid
Copa America
El Paso shooting
Sri Lanka
Government shutdown
Equifax data breach settlement
California earthquake
People
Antonio Brown
Jussie Smollett
James Charles
Kevin Hart
R. Kelly
21 Savage
Lori Loughlin
Jordyn Woods
Bryce Harper
Robert Kraft
Also read: Baby Yoda Inspires Yet Another Set of Hilarious Memes
Passings
Cameron Boyce
Nipsey Hussle
Luke Perry
Jeffrey Epstein
Tyler Skaggs
Beth Chapman
John Witherspoon
John Singleton
Eddie Money
Elijah Cummings
Actors
Jussie Smollett
Kevin Hart
Lori Loughlin
Felicity Huffman
Keanu Reeves
Rami Malek
Joaquin Phoenix
Kate Beckinsale
Halle Bailey
Maisie Williams
Movies
Avengers Endgame
Captain Marvel
Joker
Toy Story 4
Lion King
It Chapter Two
Frozen 2
Once Upon a Time In Hollywood
Midsommar
Scary Stories to Tell in the Dark
TV shows
Game of Thrones
Stranger Things
When They See Us
Chernobyl
The Mandalorian
The Umbrella Academy
Euphoria
Dead to Me
Surviving R. Kelly
The Boys
Songs
Old Town Road
7 Rings
Shallow
Sunflower
Truth Hurts
Lose You To Love Me
Sicko Mode
thank u, next
Act Up
Bury a Friend
Check out: Baby Yoda merchandise is finally available at Amazon
Athletes like Dwayne Johnson, Russell Wilson, and Alex Rodriguez infected by Baby Yoda too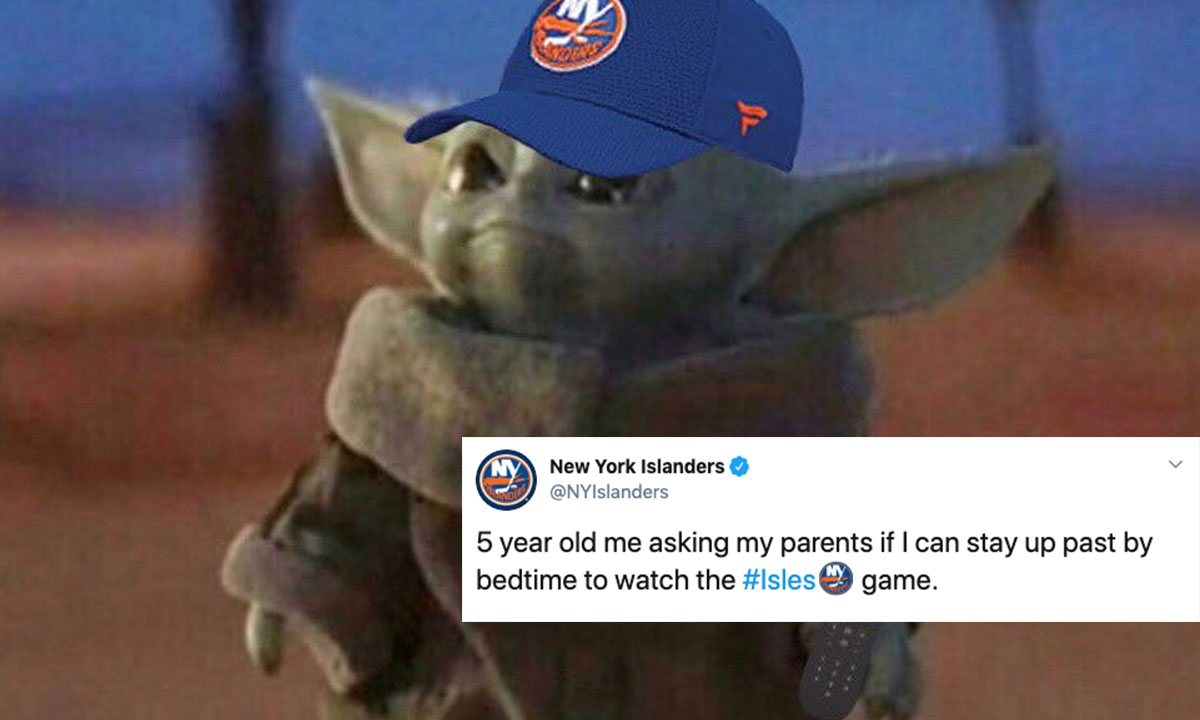 "Baby Yoda" from The Mandalorian is an embodiment of sheer joy.
Baby Yoda memes have pushed down the other trending memes for the last 3 weeks. Have you noticed lately memes of the woman yelling at a cat, Bomboclat,  and I'm gonna tell my kid's meme have disappeared from our social media timelines? People have now finally stopped uploading their FaceApp filtered photos too. Seems like the force is working behind all these? 
However, one thing for sure "Baby Yoda" news, memes, GIFs, and videos have brought immense joy to each one of us. Fans to Brands, none want to leave the opportunity to work Baby Yoda content. The latest set of people to get infected by this cute species are the athletes. Athletes like Dwayne Johnson, Russell Wilson, and Alex Rodriguez have shared their own version of the meme and videos on Twitter
Check out these creative "Baby Yoda" pictures and video from our athletes:
Don't miss: Twitter is flooded with Baby Yoda Sipping Soup Memes and they're all cute
Baby Yoda merchandise is finally available at Amazon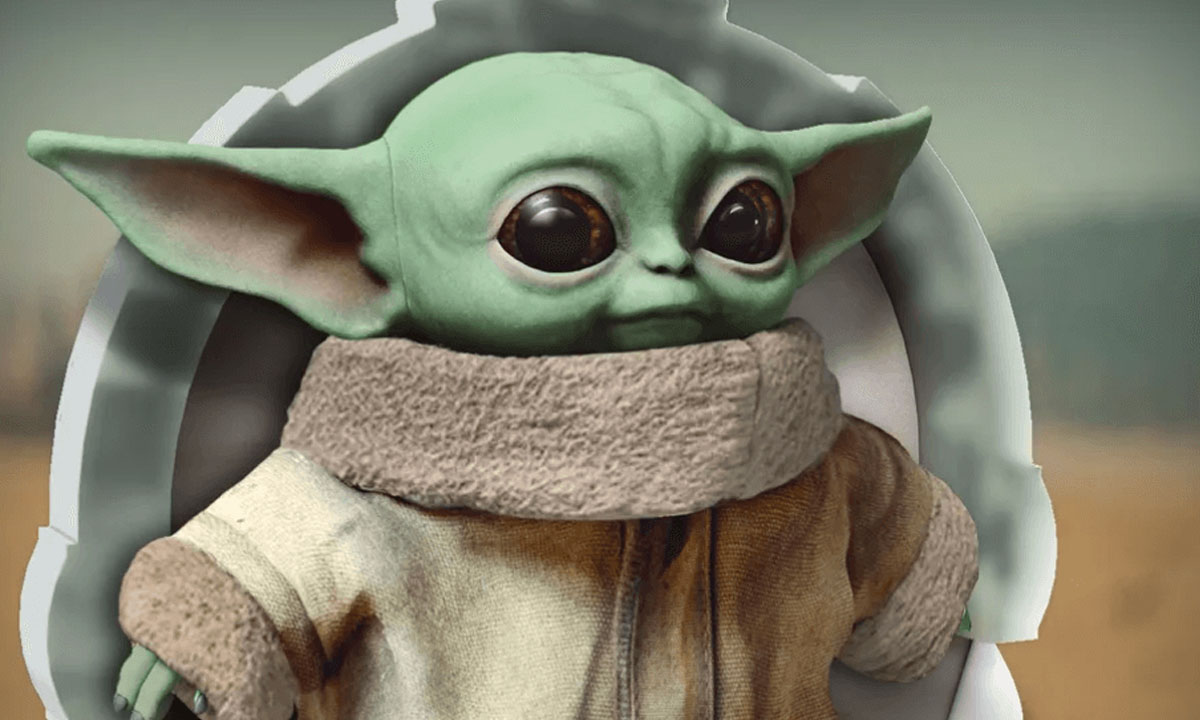 Baby Yoda is the new cutesy to become the internet sensation. Ever since it appeared in The Mandalorian, it gained immense popularity worldwide.
This Cyber week, there are a ton of discounts on offers on electronics and so are on Star Wars new Baby Yoda character. Amazon and Walmart have officially listed Baby Yoda products on their websites recently. 
Both websites have dropped new merchandise of Baby Yoda which are T-shirts and Toys. Since its streaming for the first time, there has been a surge of keywords like "Baby Yoda Merchandise" on shopping platforms like Amazon and Walmart.
It's a debatable topic for now that why Disney didn't launch any merchandise of Baby Yoda so far. Mostly, it's speculated baby Yoda's surprise appearance in the show may be the reason there wasn't any merchandise available before.
Here are some of the cool merchandise we came across on the Amazon. Click the title or image to check the product on Amazon.
There are plenty more available on Amazon. Follow this link and browse through these amazing items of Baby Yoda.