Australian Soldiers Are Using Their Rest Periods to Care for Koalas Displaced by the Bushfires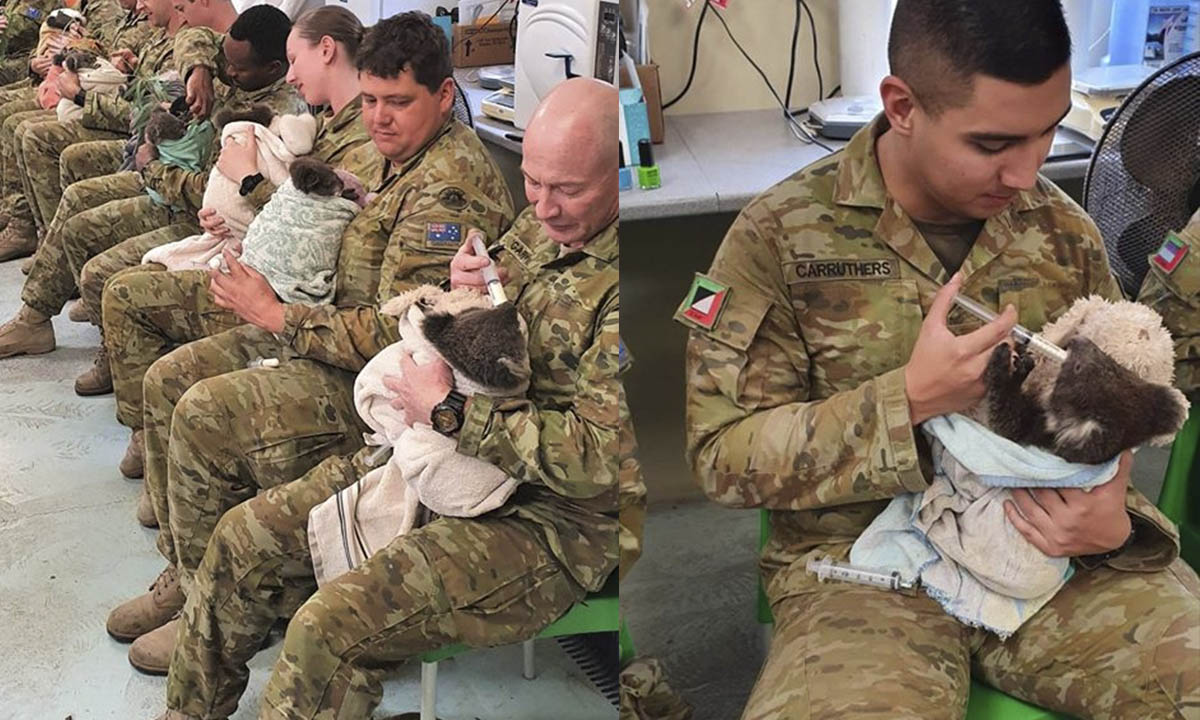 The Australian bushfire is still burning across the country. The armed forces are doing their part to help in recovering the wildfire by using their rest periods to help injured koalas.
Recently, the 9th Brigade of the Australian Army recently shared a photo of their soldiers from the 16 Regiment Emergency Support Force who can be seen bottle-feeding koalas at the Cleland Wildlife Park in the Adelaide Hills. The post is shared over 45,000 times as of now.
The soldiers are involved in various activities like helping the wildlife center, clearing up the burnt debris, emotional support to the affected citizens, hosting community benefits and more.
The rainfall has thankfully extinguished more than 30 active bushfires in New South Wales and the Australian Capital territory. The officials believe the rainfall can put out the rest of the fires by the weekend.
The NSW Rural Fire Service said, "they're over the moon" to see the rainfall helping them extinguish the bushfires.