Attendees of Anime NYC were urged to get tested after a person was detected with Omicron. 53,000 attended the event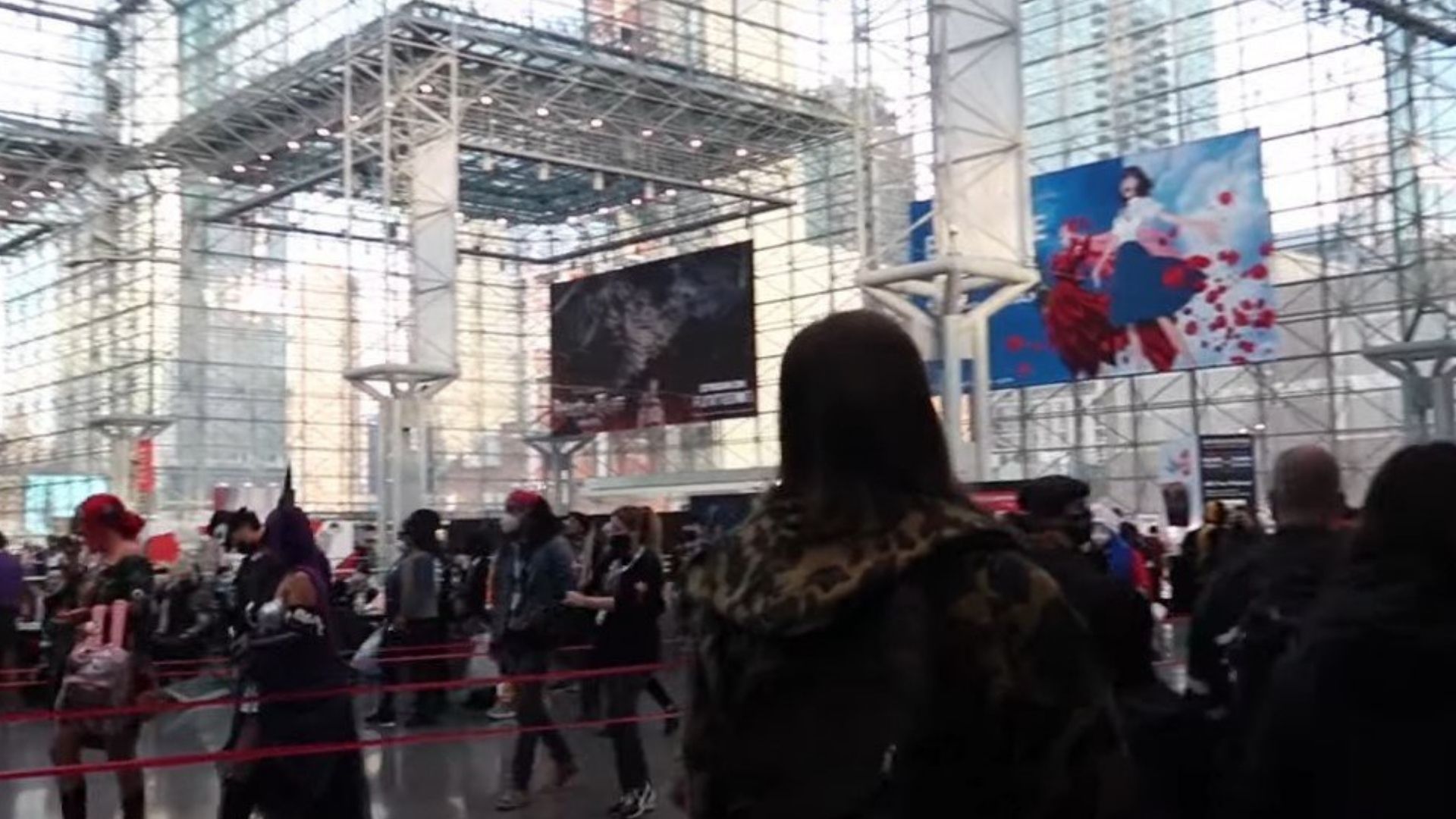 Attendees of Anime NYC were urged to get tested after a person was detected with Omicron. 53,000 attended the event
Anime NYC 2021 drew 53,00 people to New York City; were you there, or did you know someone who was? One of the first confirmed cases of this new omicron variant in the United States was a man who attended Anime NYC and most likely caught it there, so officials in New York City and Anime NYC organisers are encouraging everyone who attends, exhibits, creates, or works at the convention to get tested for COVID-19 (via Kotaku).
Omicron is a new coronavirus variant that was just classified by the World Health Organization less than a week ago, but has since been found in California, Minnesota, Colorado, and New York State. Several fully vaccinated people have been found to have the disease. Mayor Bill de Blasio cautioned New Yorkers to expect widespread transmission of omicron at today's press conference, which was attended by New York Governor Kathy Hochul. According to Hochul, so far, all of the cases of the omicron variant in the United States have been minor, with only mild symptoms; the man who attended Anime NYC has reportedly recovered.
Despite having been vaccinated, the man developed mild symptoms the day after the convention, according to the Minnesota Department of Health. It's possible he got it at the convention because he hadn't been outside the United States in a while, according to The New York Times.
"Anyone who attended the AnimeNYC conference, especially anyone experiencing symptoms, should get tested immediately and take additional precautions including social distancing," reads part of a statement from de Blasio. "I urge all New Yorkers to get vaccinated, wear a face mask while indoors and in public, and help our city beat this virus once and for all."
ATTACK ON TITAN: SEASON 4 PART 2 EPISODE 3 RELEASE TIME (with time zone)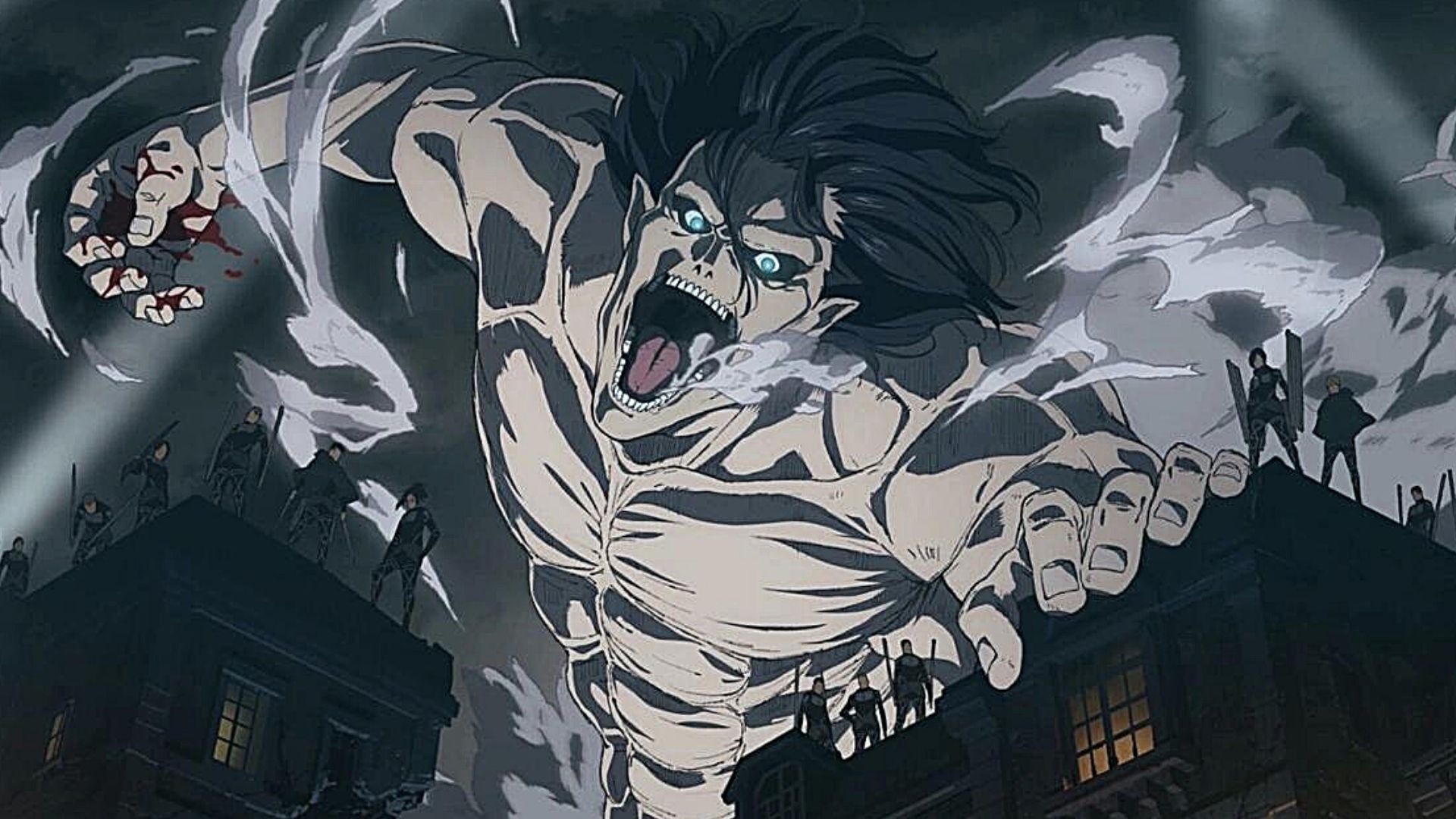 ATTACK ON TITAN: SEASON 4 PART 2 EPISODE 3 RELEASE TIME (with time zone)
Funimation and Crunchyroll have confirmed the global release date for Attack on Titan season 4 part 2 episode 3 (78).
Attack on Titan continues to dominate anime fans' weekends worldwide.
Last week, the struggle in Shiganshina heated up, with Zeke finally coming to aid 'little bro'.
With a global audience like Attack on Titan, it's crucial to break down the launch for fans in all time zones.
Attack on Titan season 4 part 2 episode 3 (also known as episode 78 or season 4 episode 19)
ATTACK ON TITAN SEASON 4 PART 2 EPISODE 3 RELEASE TIME?
Season 4 Episode 3 "Two Brothers" will be available for international viewing on Sunday, January 23rd at 3:45pm EDT.
The anime's episode 78/season 4 episode 19 will be available on Crunchyroll and Funimation from the following international time:
Pacific Time – 12:45 PM PST on Jan 23
Central Time – 2:45 PM CST on Jan 23
Eastern Time – 3:45 PM EST on Jan 23
British Time – 8:45 PM GMT on Jan 23
European Time – 9:45 PM CET on Jan 23
India Time – 2:15 AM IST on Jan 24
Philippine Time – 4:45 AM PHT on Jan 24
Australia Time – 7:15 AM ACDT on Jan 24
Toonami Welcomes Back One Piece Anime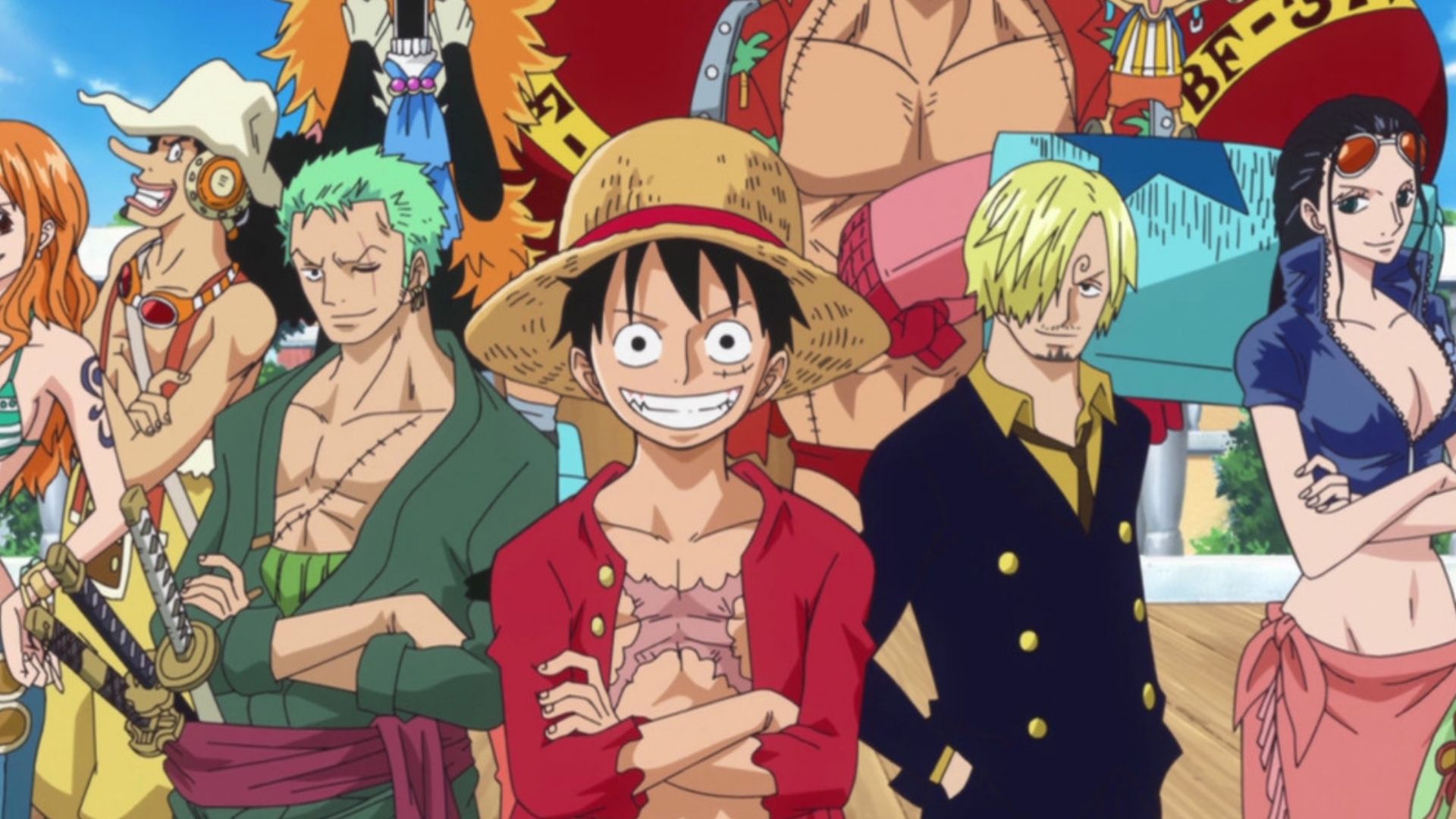 Toonami Welcomes Back One Piece Anime
Toonami used to air One Piece often. In 2005, the anime aired on Cartoon Network's Toonami afternoon block. In 2013, Toonami relaunched the series as part of Adult Swim's late-night television block. The network ended the series' initial late-night run in 2017 with episode 384, the final instalment of the Spa Island storyline.
In February, Netflix will add two classic One Piece movies, Episode of Arabasta and Episode of Chopper: Bloom in Winter, Miracle Sakura, to its streaming collection. Both movies are condensed versions of their respective arcs, however the Episode of Chopper adds new characters such Nico Robin and Franky.
The anime's return to Toonami and Netflix looks to be part of a renewed effort to popular the series ahead of the planned live-action revival. Netflix and Tomorrow Studios, the production firm behind the short-lived Cowboy Bebop live-action series, are producing the new adaption. Starring Iaki Godoy from Go, Youth! and Who Killed Sara? Executive producer for the remake is series creator Eiichiro Oda.
One Piece debuted in 1997 in Weekly Shonen Jump and has since become the best-selling manga series of all time, with over half a billion copies sold worldwide. The whole anime series is accessible on Funimation and Crunchyroll, while selected episodes are available on Hulu and Netflix.
BLEACH: New Trailer, Release date, cast and all New updates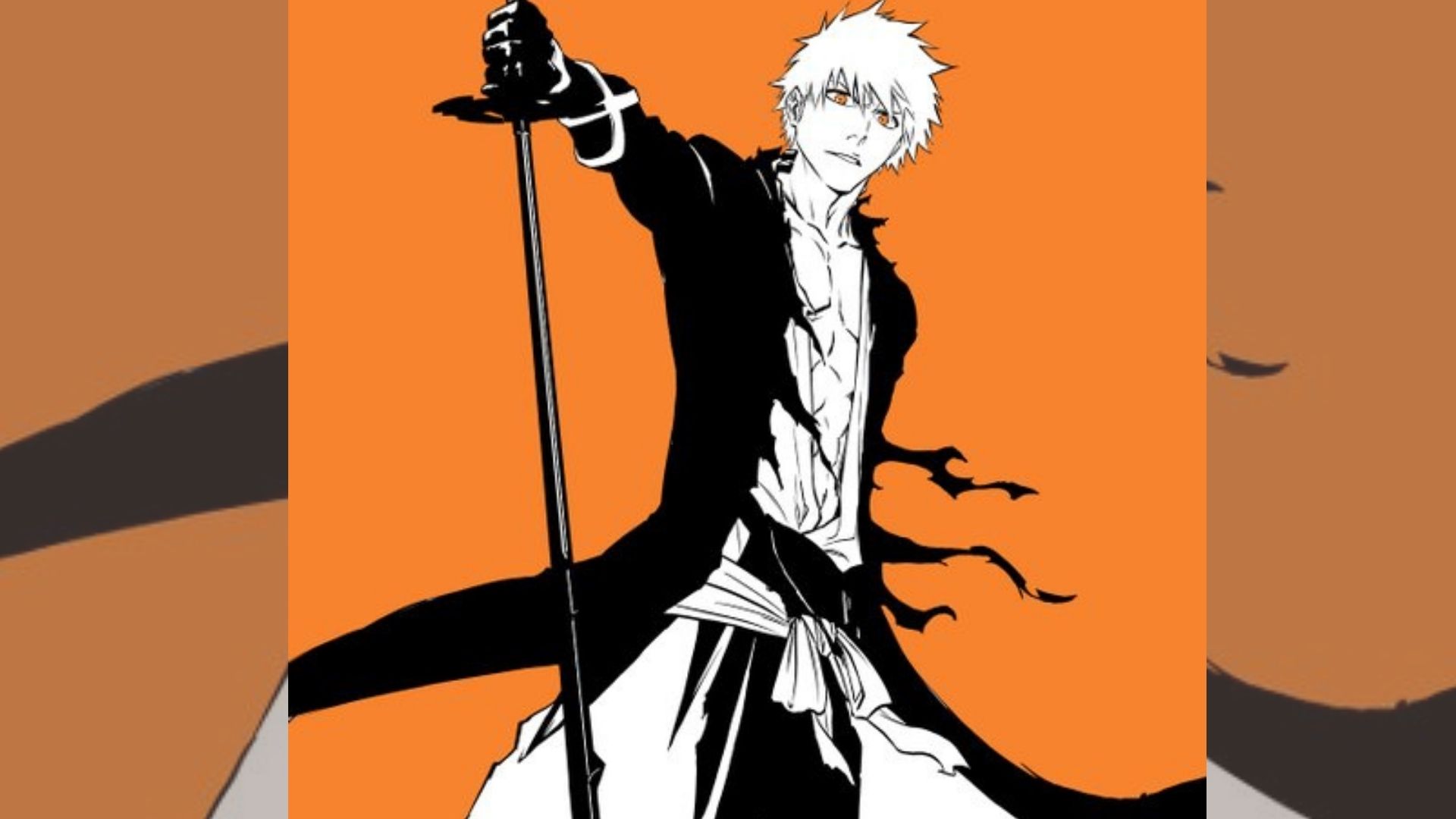 BLEACH: New Trailer, Release date, cast and all New updates
At the 2022 Jump Festa convention, the 'Thousand-Year Blood War' arc of the Bleach anime was officially announced, along with its premiere date and cast.
Anime and manga fans worldwide anticipate Jump Festa each year.
This year's convention has only just begun, but there have already been a number of noteworthy announcements and series that are trending across various social media platforms around the world.
Bleach's 'Thousand-Year Blood War' arc has been given a release date and a new PV trailer has been released!
WHEN WILL THE NEXT SEASON OF BLEACH ANIME BE RELEASED?
The Bleach Thousand-Year Blood War anime adaptation will air in the fall of 2022, as confirmed by the new PV teaser.
Fans may expect the anime to air in the first two weeks of October 2022, although no exact date has been given.
Aside from season 11, which had only seven episodes, no information about the new anime arc's length was provided. Previous seasons' lengths ranged from 16 to 51 episodes.
There is no word on whether Crunchyroll, which has past seasons of Bleach available, will be the foreign streaming service simulcasting the next season.
VOICE OVER ARTIST AND IMPORTANT STAFF
Tomohisa Taguchi will direct Bleach's Thousand-Year Blood War anime arc.
Persona 5 and Kino's Journey were among Taguchi's past credits as an anime director.
Masashi Kudo will be in charge of character design, while Shiro Sagisu will be in charge of the soundtrack.
Bleach's upcoming season will be animated by Studio Pierrot, just like prior seasons (Black Clover, Boruto: Naruto Net Generations, Tokyo Ghoul and Kingdom).
Bleach's official website has released the full cast of voice actors:
Ichigo Kurosaki – Masakazu Morita
Rukia Kuchiki – Fumiko Orikasa
Uryu Ishida -Noriaki Sugiyama
Orihime Inoue -Yuki Matsuoka
Yasutora Sado -Hiroki Yasumoto
Renji Abarai -Kentaro Ito
Kisuke Urahara -Shinichiro Miki
Yoruichi Shihouin -Satsuki Yukino
Genryusai Yamamoto Shigekuni -Binbin Takaoka
Soifon -Noriko Kuwashima
Rojuro Hobashi -Shoto Kashii
Retsu Unohana -Aya Hisakawa
Shinji Hirako -Masaya Onosaka
Byakuya Kuchiki -Ryotaro Okiayu
Komamura left team -Toru Inada
Shunsui Kyoraku -Akio Otsuka
Kensei Muguruma -Tomokazu Sugita
Toushirou Hitsugaya -Romi Park
Kenpachi Zaraki -Fumihiko Tachiki
Mayuri Kurotsuchi -Ryusei Nakao
Ukitake Jushiro -Hideo Ishikawa
Ichibei Hyousou -Naomi Kusumi
Futatsuya Oetsu -Ueda Yoji
Kirinji Tenjiro -Tomoyuki Shimura
Shutara Sentemaru -Rina Sato
Kiryu Hikifune -Ayumi Tsunematsu
Euhabach -Takayuki Sugou
Eugram Hashwald -Yuichiro Umehara
Askin Knucklevar -Shunsuke Takeuchi
Bambietta Buster Vine -Ayana Taketatsu
Busby -Tomoki Ono
Candice Catnip -Yumi Uchiyama
Gremy Tomu -Natsuki Hanae
Lille Barro -Satoshi Hino