At the Met Gala After Party, Kim Kardashian Finally Unmasks Herself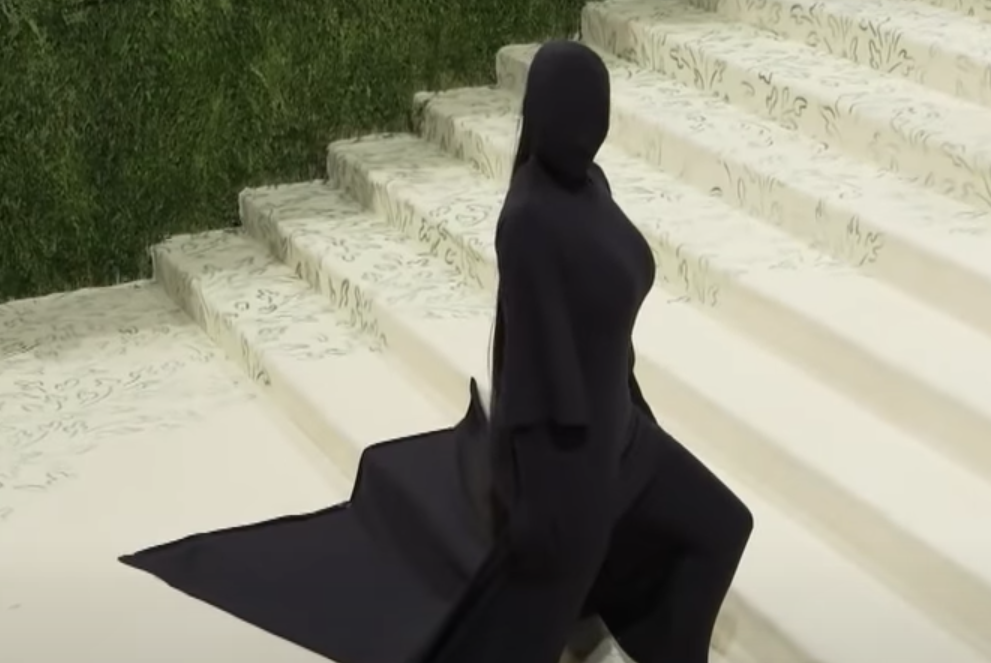 At the Met Gala After Party, Kim Kardashian Finally Unmasks Herself
Kim Kardashian wore another must-see costume that included her face this time after turning attention with her faceless appearance at the 2021 Met Gala.
The Keeping Up With The Kardashians star stunned the public with her striking, faceless all-black suit, which was specifically made by Demna Gvasalia, the creative director of Balenciaga, for her red carpet arrival at the 2021 Met Gala on Monday, Sept. 13. The mother of four continued her theme of smashing the night at the star-studded after-party.
Kim wore a long-sleeved black bodysuit with a hemmed skirt with a long train, similar to that of a fashionable cape, for her second look, channeling her inner Batgirl. What about this time's accessories on her face? To complete another show-stopping ensemble, the SKIMS founder wore a pair of black cat-eye sunglasses.
Kim chose another body-hugging suit to add to her surprising costume choices for the fashion-forward night out, which is only fitting.
Not only did her jaw-dropping red carpet appearance stall Internet traffic, but she also unwittingly threw Kimye followers into a little frenzy when she was joined to the ball by a masked mystery man—who likewise wore an all-black ensemble, complete with a facial covering.
While many fans assumed Kanye West would make a surprise appearance at the Met Ball, a source exclusively told E! News that he did not. Demna, the Balenciaga creative director, was the one who wore the all-black stealth look.
Despite the fact that the rapper was not physically present at the event, the insider stated that "his presence [was] felt on the carpet."
"It was him who introduced Kim to Demna and was instrumental in the newly formed relationship between her and Balenciaga," the insider claimed, adding that it's a new fashion era for Kim, "This look on Kim is like a new subculture and fashion statement. No logo, no face, but everyone knows it's her."