At least 51 injured in a 69-car pileup on icy Virginia Bridge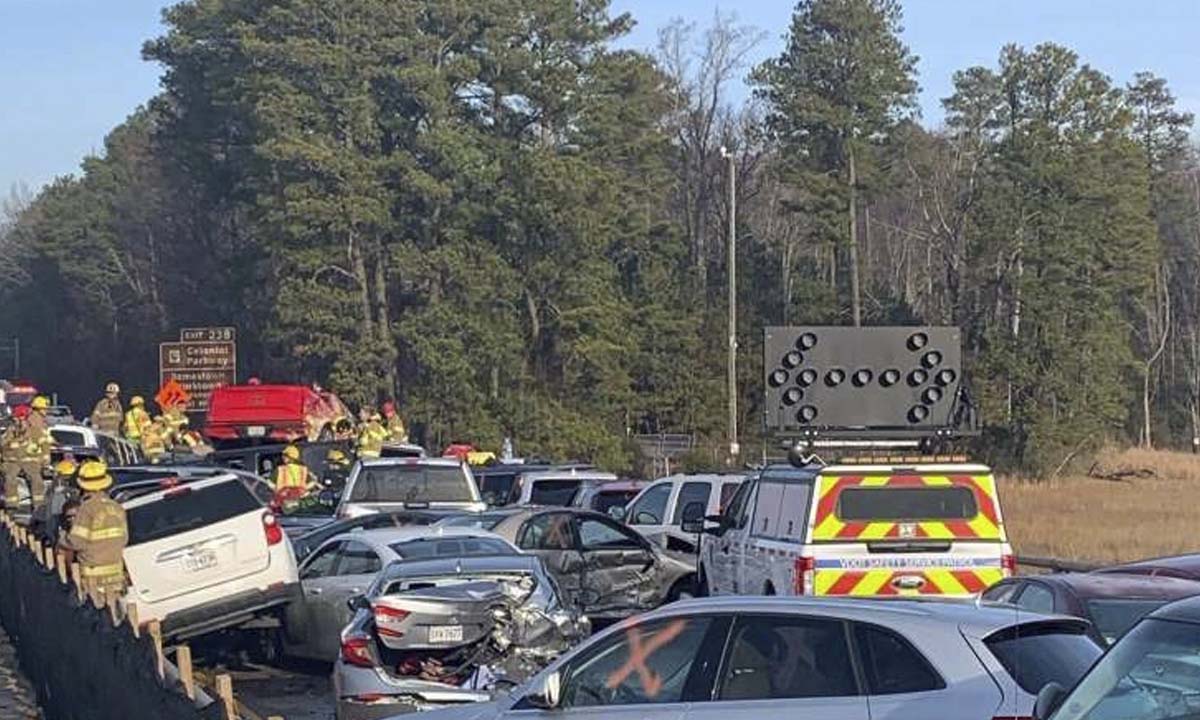 This Sunday, almost 70 vehicles got into a chain-reaction crashed on Virginia bridge due to icy and foggy conditions.
The state police have said, most of the injuries are minor. This crash took place at the Queen's Creek bridge, nearly 50 miles east of Richmond.
Initially, 35 people were found injured and were transported to the hospital immediately, later the number increased to 51.
Chain-reaction of the crashes began around 7:51 am. According to the state transportation department, eastbound lanes on 1-64 have reopened again.
Peter Gagola, the spokesperson for Riverside Regional Medical Center in Newport News, tweeted and said 25 patients are being treated.
Glagola said, "One patient has serious injuries, five are being treated for minor injuries and 18 for minor injuries."
According to USAToday, "Ivan Levy said he and his wife were driving separately to Williamsburg when thick fog forced him to slow his truck and turn on his hazard light."
This incident has happened on one of the busiest travel days of America. According to AAA, Nearly 115.6 Americans are expected to travel this holiday season, from Dec. 21 to Jan. 1.