Asus will release a new gaming laptop with 300Hz refresh rate display in October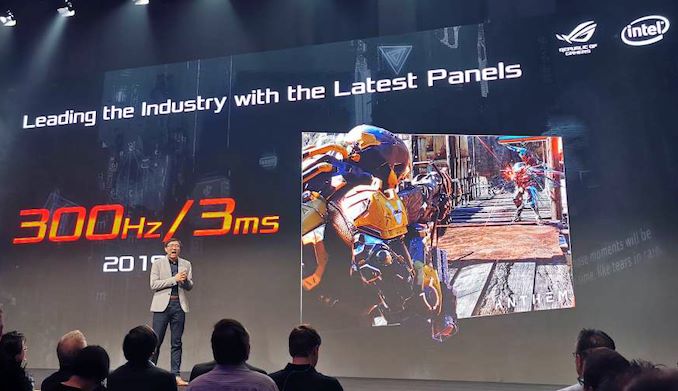 Asus has announced a new gaming laptop for the gamers out there. However, this will not be just another gaming laptop with a 144Hz or 240Hz refresh rate display. Instead, Asus will have a display that refreshes at 300Hz which will be the world's first gaming laptop to have such a high refresh rate.
Now, we have seen smartphones with 90Hz and 120Hz refresh rates and we know that it makes a huge difference when compared to 60Hz displays, especially in games. Therefore, this announcement from Asus to release a laptop with a 300Hz refresh rate has made every gamer excited about the prospect.
As expected, this gaming laptop will come from Asus in its ROG lineup also termed as Republic of Gamers. This lineup of laptops is specially designed for gaming users and they come with RGB lighting, modern features related to gaming and more. Not just the announcement, Asus also showed several prototypes of its laptop with a 300Hz refresh rate at IFA 2019. This tells us that the commercial launch of this laptop is not far away at all. Asus has also announced that it will make this 300Hz gaming laptop available by October.
Asus also reveals that it will ship a 1080p 300Hz display in the Zephyrus S GX701 starting next month. Also, you will get this ultra-fast refresh rate displays in both 15-inch and 17-inch versions which were showcased at the IFA 2019 in Berlin. Along with the display, Zephyrus S GX701 will also have GeForce RTX 2080 GPU "clocked up to 1230MHz at 100W in Turbo mode,".
Asus also says that 4K 120Hz display it showed at Computex is also in the plans for future devices. Apart from that, Asus says that they will launch "several" laptops with 300Hz displays in 2020 following the GX701 launch next month.