Andy Murray to skip Davis Cup after defeating by Alexander Zverev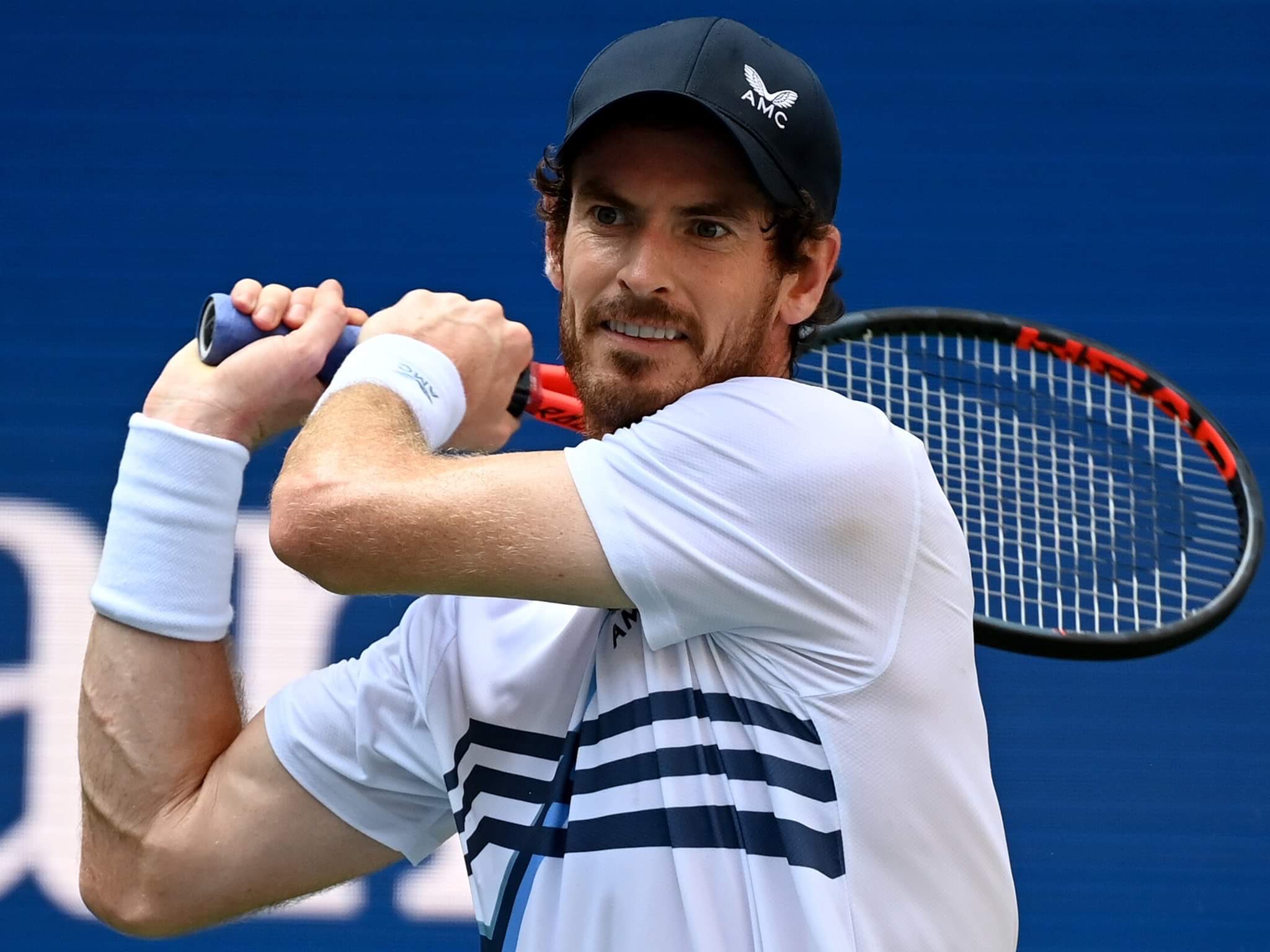 Andy Murray to skip Davis Cup after defeating by Alexander Zverev
Andy Murray has decided to forgo the Davis Cup Finals next month because he "doesn't believe he deserves to play in that team." Murray, 34, was defeated 6-4 7-6 (7-4) by Alexander Zverev in the third round of the Indian Wells Masters on Tuesday night. In 2015, he helped Great Britain win the Davis Cup for the first time in 79 years by winning 11 out of a possible 12 points.
He told BBC Sport, "I've given a lot to the Davis Cup, and sometimes to my own detriment physically,"
"The same thing happened last time I played Davis Cup at the end of 2019. I know there was coronavirus, but I was struggling with that really up until September time the following year."
Murray experienced pelvic bruises in the 2019 Finals in Madrid, missed the Australian Open, and was unable to play again until August of the following year when the tours restarted after a hiatus due to the pandemic.
In recent weeks, he has improved his game, coming close to beating third seed Alexander Zverev in Indian Wells and bringing Stefanos Tsitsipas to five sets in the first round of the US Open. He isn't certain, though, that this is good enough to make Leon Smith's GB squad.
"I also don't feel like I'd be playing right now," he remarked. "Obviously, Leon has the last say, but I'm not convinced I deserve to be on that team.
"Cam [Norrie] and Dan [Evans] have had a great year. Liam Broady's in and around the top 100 now and we've got very strong doubles as well.
"Right now, I'm not planning on playing the Davis Cup, and with the late finish to it, and early departure to Australia, with my schedule between now and the end of the year, I am going to have to rest and take a break and give my body a chance to breathe.
"And I want to make sure in the off-season I get to spend as much time with my family as I can because I have been away from that recently and that will be the case when I go to Australia as well."
Murray, who is ranked 121st in the world, has accepted a wildcard to compete in Antwerp and Vienna during the next two weeks but says his itinerary will be dictated by his body and exhaustion levels.
The Davis Cup group stages begin on November 27 and 28 in Innsbruck, with Great Britain facing France and the Czech Republic, but the competition does not conclude until December 5 in Madrid. That's only three weeks before players are expected to be required to fly to Melbourne for quarantine before the Australian Open.
Murray admitted that his loss to world number four Zverev was "disappointing," but that he could take positives from the encounter. He jumped out to an early lead before Zverev calmed in and claimed the first set.
Murray gained the opening break in the second set, then allowed Zverev to reclaim control, only for the German to make some uncharacteristic errors as former world number one Murray forced a tie-break.
After that, Zverev, a finalist at the 2020 US Open, was able to take the critical points, but he was eager to praise his opponent after the triumph.
"He's the only one of the Big Four that I hadn't beaten yet, so I'm happy that I've done it," he said.
"I always stayed in the match, even though I was down a break in both sets. I always knew I had a chance. The second set was an extremely high level for both of us. It could have gone both ways.
"It was a fantastic match. Andy played extremely well, maybe as well as he's played since the [hip] surgery. I hope he continues playing the same way because tennis did miss him for a long time and it's good to have him back."
Zverev has reached the fourth round of the Indian Wells tournament for the first time since 2016, and he will face French 14th seed Gael Monfils.
"The positive for me to take from it is I had opportunities again," said Murray.
"I didn't feel like I played a great match and still had chances, so that's positive. But I'm disappointed because I want to be winning these matches. I haven't in the past few months."
Tsitsipas, the Greek world number three, will face Australian Alex de Minaur in the fourth round after overcoming a set and a break down to defeat Fabio Fognini 2-6 6-3 6-4.
American Taylor Fritz shocked the world by defeating Italian fifth seed Matteo Berrettini 6-4 6-3, while Nikoloz Basilashvili and Karen Khachanov also won.
Iga Swiatek, Barbora Krejcikova, and Elina Svitolina, the second, third, and fourth seeds in the women's tournament, were all knocked out in straight sets, although Angelique Kerber and Victoria Azarenka advanced to the quarter-finals.
When does Season 3 of 'Succession' premiere on HBO and HBO Max?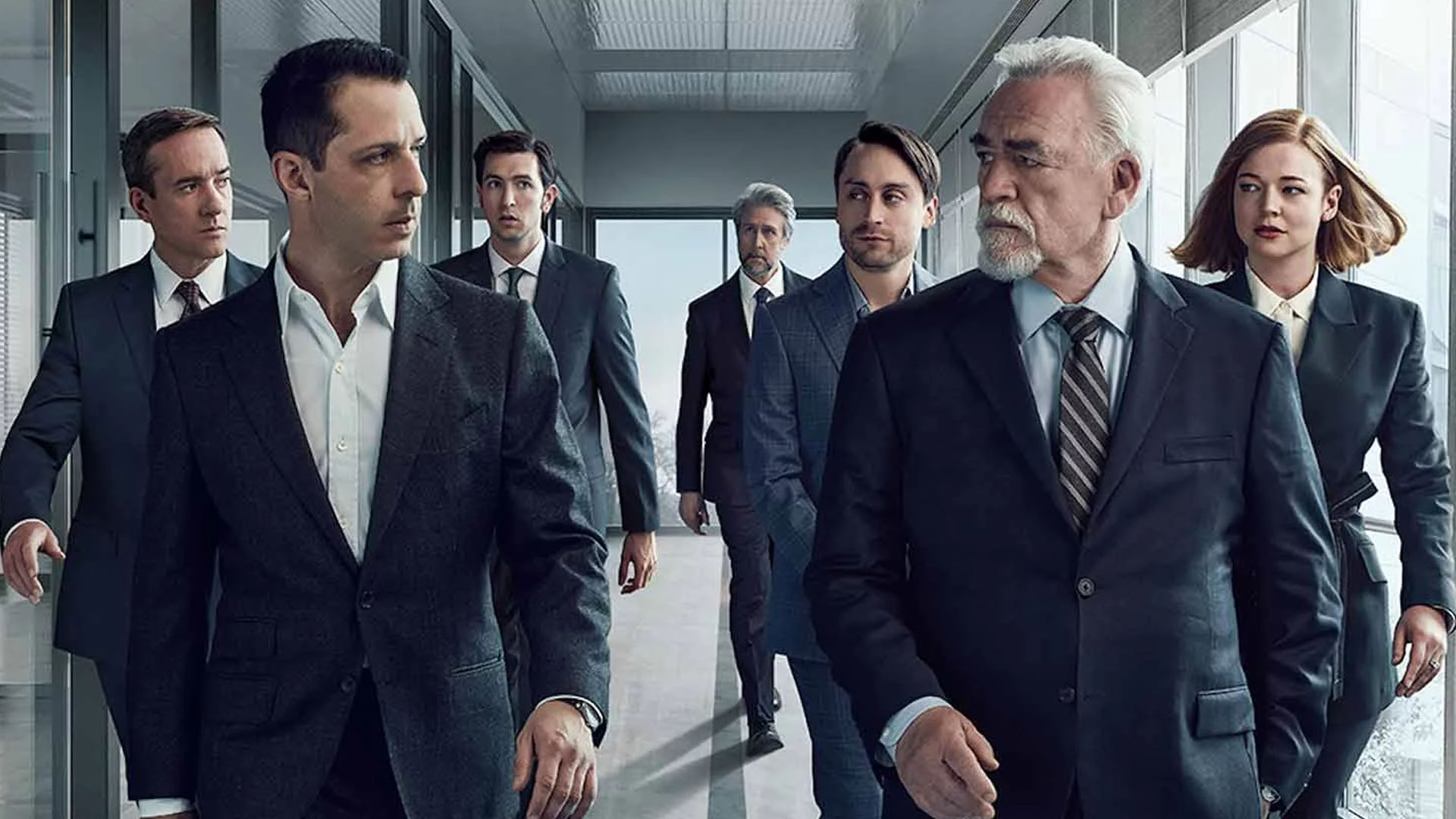 Do you want to go away from your own troubled family? Succession, on the other hand, is premiering at the perfect time. Season 3 premieres this month, after a long wait. There isn't a greater, more twisted show to usher in the holiday season than this one.
Succession, a show created by Jesse Armstrong, is televised proof that money can't buy happiness. Logan Roy (Brian Cox) chose a sacrificial lamb for his company's profoundly complex cruise controversy at the end of Season 2. But that lamb refused to follow his father's instructions. Kendall (Jeremy Strong) declared war on Waystar RoyCo rather than comply with Logan's desires and face jail time. Who will emerge victorious? Who will be annihilated? And, most crucially, how will you be able to watch?
When will Season 3 of Succession premiere?
The Roy family has returned, and this time they're gearing up for a full-fledged fight. The first episode of Season 3 of Succession will air on HBO and HBO Max on Sunday, October 17th.
What Time Does Succession Season 3 Premiere?
This season, there's only one thing you need to remember. The first episode of Season 3 of Succession will air on Sunday, October 17 at 9/8c. Don't worry if the episodes don't appear immediately away. "Secession" should show after refreshing the HBO app or page.
What Is The Succession Season 3 Episode Schedule? How Many Episodes Are In Succession Season 3?
This new season will include a total of nine episodes. Are you looking for a full schedule? We've thought of everything:
Episode 1, "Secession" airs on Sunday, October 17;
Episode 2, "Mass in Time of War" airs on Sunday, October 24;
Episode 3, "The Disruption" airs on Sunday, October 31;
Episode 4, "Lions in the Meadow" airs on Sunday, November 7;
Episode 5, "Retired Janitors of Idaho" airs on Sunday, November 14;
Episode 6, "What It Takes" airs on Sunday, November 21;
Episode 7, "Too Much Birthday" airs on
On HBO and HBO Max, how do you watch Succession?
Do you want to see Logan vs. Kendall? Then you'll require HBO membership. HBO Max is available to you regardless of your HBO membership. If you have a cable subscription to HBO, simply log in with your cable account and password to watch it on HBO Max. Simply enter your HBO NOW or HBO Max username and password if you're a subscriber to the premium cable network.

Unfortunately, you can only watch Succession on HBO. However, gaining access to the network is rather simple. HBO Max, HBO's comprehensive app, presently has two pricing choices. A monthly plan with advertisements costs $9.99. For $14.99 a month, you can upgrade to an ad-free plan.
Tech N9ne – Face Off lyrics
"Tech N9ne – Face Off lyrics"
[Intro: Krizz Kaliko]
Rumble, they gon' take yo' face off
[Verse 1: Tech N9ne]
Spirit of a lion describes my soul
Give it up to Zion then my fire grows
Wishing of a riot inside my lobe
Am I trippin'? It's the highest when I fight my foes!
Bip, I'ma hit 'em with this, you 'bout to get yo' ass kicked
My technique is so sick, I'm 'bout to make the hit quick
Whole lotta muscle (Chea) you don't wanna be in a tussle (Chea)
Better than me? That's rubble
You want trouble? What's up though? (Chea)
Feelings hot to kill a top gorilla
Drop and kneel to pops, I grilled the opp
For real, ya clock, it yield and stop
Ya will is shot, the deal was knock ya 'til ya plop
I got the hell comin' yo way (Chеa)
You softer than a thing of Yoplait
Never compеtitive with the better kid, I go cray
Gonna be deaded because I fed it to the Mo' graves (Chea)
When you wake up in that wet blood
Ain't no way you 'bout to get up
How you know that I taxed yo' ass?
'Cause you got the motherfuckin' check stub (Rrr)
Always gonna have to pay cost
When you steppin' in my way, boss
When I build steel and you stay soft
You're gonna punk out when we face off!
[Chorus: Krizz Kaliko]
Rumble, they gon' take your face off
They gon' rumble, they gon' take your face off
They gon' rumble, they gon' take yo' face off
They gon' rumble, they gon' take yo' face off
They gon'—
[Verse 2: Joey Cool]
Rumble there, young man, they rumble
Run up, get a combo quickly
Help you understand but stay humble (Do-do)
Don't nobody wanna talk about the way of the world
The weight of the world'll make 'em all crumble
And I might stumble, but I pick myself up
Brush myself off, my thoughts of a goddamn boss (Woo)
I am at their neck like I'm Malcolm X
Like I'm Dr. King, like I'm Cornell West
Like I'm Huey P., like I'm Booker T
Like I'm Rosa Parks, I'ma need my rest
Niggas know what I'm 'bout I'll run up in yo' house
Feet up all on your couch, sock you right in your mouth
I ain't after no clout, it could really go south
I'm prepared to go to battle whenever there is a bout (Ah)
I am Muhammad
Ali I'm payin' the homage, policy is to be honest
I take it beyond it though
I can relate to ebonics and really I hate to be ominous
All of your hate is too obvious
I am the hustle, the muscle, I play for the audience
I am a gangster with knowledge
If you wanna enter the ring, I would hate to be opposite
Jab with the right, jab with the left
Jab with the right, now you got 'em all staggerin'
He gon' come back with the right, back with the left
That's when you step to the side, now dagger
You gon' be damned if you do, damned if you don't
Bastard, I'm like Cassius, my swagger
It really don't matter pardon, I'm hardened
Lawless, the Martian kickin' that jargon (Ah)
[Chorus: Krizz Kaliko]
Rumble, they gon' take your face off
They gon' rumble, they gon' take your face off
They gon' rumble, they gon' take yo' face off
They gon' rumble, they gon' take yo' face off
They gon'—
[Verse 3: King Iso]
Barber cape off how I'm giving the fade
Based off the description I gave
Cut the game off, I'm a street fighter
Beat the breaks off like the whip on the stage
Hand out ass whippings
My plate haters ate off, yeah, get Hitler a steak
It'll be chaos like an emerald chase
When I face off in a Nicolas Cage
Y-Y-Y-Yeah, I'm living in rage
Punch a pussy nigga like I'm fisting his babe
I was sitting in the 'spital, going mental, doc had told me
They'll forget me but they didn't, I remember them days
And I don't wanna be Batman, nigga, I'm Bane
Literally how the venom enters my veins
Since a little one, Killa really been sick in the brain
And the more I think about it, my life was twisted, wait
Reminiscing on when mom and dad would wonder
Why they couldn't reach me like they didn't have my number
Fighting for my sanity, I never had the hunger
Put a nigga underground quick, that's a bunker
Sh-Shock 'em like I'm Master's brother
Better pick your battles, busters halfway under
Hit more times than acupuncture
When it comes to rumbling, I'm Afro Thunder
Really it be funny when I kick it to you dummies
How I'm grippin' on the iron when I'm rhyming on the mic
Because it really will get bloody like I'm kicking it with buddies
When I beat a nigga up like I was Iron nigga Mike
I tell 'em they don't wanna tussle, when I'm at 'em, they gon' drop
Bet you that he stumble when I jab him then I cross
Leave a nigga humble like, "Damn" when Kenny dropped
'Cause really we can rumble like Jackie in the Bronx
We gon'—
[Chorus: Krizz Kaliko & Dwayne Johnson]
Rumble, they gon' take your face off
They gon' rumble, they gon' take your face off
They gon' rumble, they gon' take yo' face off
They gon' rumble, they gon' take yo' face off (Chyeah)
[Verse 4: Dwayne Johnson & Tech N9ne]
It's about drive, it's about power, we stay hungry, we devour
Put in the work, put in the hours and take what's ours
Black and Samoan in my veins, my culture bangin' with Strange
I change the game so what's my motherfuckin' name? (Rock)
What they gonna get though?
Desecration, defamation, if you wanna bring it to the masses
Face to face now we escalatin' when I have to put boots to asses
Mean on ya like a dream when I'm rumblin'
You're gonna scream, "Mama"
So bring drama to the king Brahma (Then what?)
Comin' at ya' with extreme mana (Ahoo, ahoo, ahoo)
[Outro: Dwayne Johnson]
Thank you brother Tech N9ne
Thank you Teremana
One take, that's a wrap
Face-off
"Lovejoy – Perfume lyrics"
[Verse 1]
It's 3:45 (AM)
And I just bite my tongue
Update me on your life
And now you've found the one
But I don't like his eyes
And I distrust their name
And I hate their haircut
They look like a prick (A prick)
But it's all the same
Would it be daft of me to cry?
Your tongue is razor sharp
I miss when it would fight mine
Left your heart on standby
By the way he holds you
Bet he serenades you
I can't really blame you
[Chorus]
And I can still smell her perfume
Did it rub off on you?
And I can still smell her perfume
Did it rub off on you?
You say your ex-boyfriend's a policeman
Well, I say you need better standards
You say your ex-boyfriend's a policeman
I say you need better standards!
[Verse 2]
It seems like all our friends
Abruptly fell in love
And she was in the dust
Darling, life was streaming past
So she learnt to lie
She learnt how to pretend
A drama in the futile
A means to an end
Why can't you be a dick?
Why must you be so nice?
It's hard for me to move on
When I don't really hate you
(I don't really hate you)
(I don't really hate you)
(I don't really hate you)
[Chorus]
And I can still smell her perfume
Did it rub off on you?
And I can still smell her perfume
Did it rub off on you?
[Outro]
It's 3:45
Your taxi's not arrived
I don't think that he's coming