American Express Adds Up to $25 in Monthly Credit for 'Variis by Equinox'
American Express Adds Up to $25 in Monthly Credit for 'Variis by Equinox'
Starting October 9, American Express is adding statement credits for most of its US credit and charge cards toward the cost of monthly memberships for Variis by Equinox. This is a popular at-home health and fitness app that provides on-demand classes led by expert instructors, a library of weekly programs, live classes from SoulCycle and more.
Eligible personal and small-business American Express card members can enroll and redeem statement credits toward a monthly Variis membership. The Platinum Card® from American Express gets $25 in statement credits each month toward a Variis membership. The Blue Cash Preferred® Card from American Express can get $10 in statement credits each month. The Platinum Card comes with a $550 annual fee, so it is not for everyone. But the Blue Cash Preferred card currently has a $300 bonus and a waived annual fee for the first year.
All other US personal and small-business Amex cards get $10 in statement credits for each of the first three months of their Variis membership. These three-month credits are available through April 1, 2021.
The credits however fall short of a free membership. A Variis by Equinox membership normally costs $39.99 plus taxes. So Platinum cardmembers get a discount of around 60% and others get 25% off a monthly membership. Eligible card members need to enroll their cards to receive these credits, and need to purchase their monthly subscription at this dedicated American Express and Variis site.
American Express and Equinox also partnered up at the new Centurion Lounge at JFK airport, with a Equinox Body Lab inside the Equinox Spa.
American Express also offers complimentary one-year premium membership to Calm, a sleep and meditation app, for all personal and corporate US card members. That offer is available until October 31, 2020.
Best Credit Cards for December 2021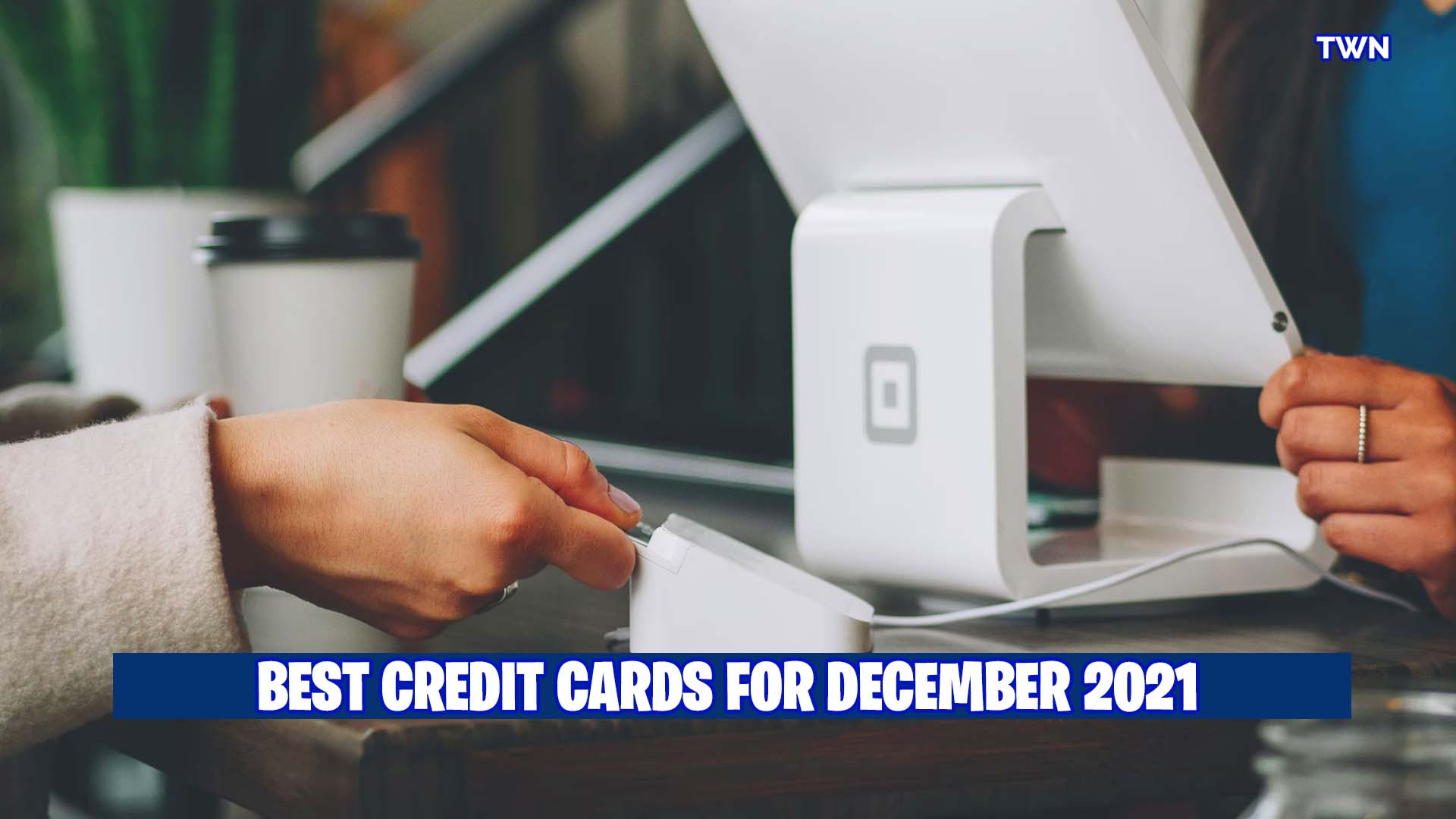 Credit cards have a significant impact on how consumers make purchases and manage their finances. They are utilised for both everyday transactions and large-ticket things. Customers are increasingly looking for credit cards with additional advantages that fulfil their lifestyle needs.
The finest credit cards can earn points, provide purchase protection, interest-free financing, and other perks that are important to you.
Credit cards, when used correctly, can also help you build your credit. However, with so many credit cards to select from, it can be difficult to find the best card for your needs.
Best Credit Cards for December 2021: Find the Right Card for You
Best Overall: Capital One Quicksilver Cash Rewards
Overall Runner-Up: Capital One SavorOne Cash Rewards
Best for Travel: Chase Sapphire Reserve®
Balance Transfer Runner-Up: Citi® Diamond Preferred® Credit Card
Best Student Credit Card: Bank of America® Travel Rewards for Students
Travel Runner Up: Capital One Venture Rewards Credit Card
Best for Cash Back: Capital One Quicksilver Cash Rewards Credit Card
Cash Back Runner Up: Capital One SavorOne Cash Rewards Credit Card
Best Airline: United℠ Explorer
Student Credit Card Runner-Up: Bank of America® Customized Cash Rewards for Students
Best for Business: Ink Business Preferred℠ Credit Card
Hotels Runner Up: Marriott Bonvoy Brilliant™ American Express® Card
Best for Balance Transfer: Citi Simplicity®
Airline Runner-Up: Citi® AAdvantage® Platinum Select® Mastercard®
Best for Hotels: Marriott Bonvoy Boundless
Capital One Quicksilver Cash Rewards
It earns unlimited 1.5 percent cash back on every transaction without remembering categories or registering for rewards. It boasts no annual cost, a big welcome bonus, and no FX fees.
Ink Business Preferred℠ Credit Card
Get 3x points every dollar on your first $150,000 in annual business costs. Spend $15,000 in three months and get 100,000 points worth $1,000 cash or $1,250 trip.
Bank of America® Travel Rewards for Students
This card gives a high earning percentage on all travel expenses. It has no yearly charge and no international transaction fees.
Citi Diamond Preferred
With the Citi Diamond Preferred, customers get 21 months of 0% APR on balance transfers and purchases. There is no yearly charge, but balance transfers cost 3%.
Chase Sapphire Reserve®
Also, the Chase Sapphire Reserve features a competitive welcome bonus. When booking travel, the points are worth 50% more and may be transferred 1:1 to various airline and hotel partners. Earn 5X total points on air travel and 10X total points on hotels and auto rentals when you book travel with Chase Ultimate Rewards(R).
Capital One Venture Rewards Credit Card
This card earns 5X miles on hotels and rental vehicles booked through Capital One Travel. There are no blackout periods and the miles can be transferred to over ten loyalty programmes.
Capital One SavorOne Cash Rewards Credit Card
You may earn unlimited 3% cash back on groceries and entertainment. Plus, spend $500 in the first three months and get a $200 incentive.
United℠ Explorer Card
There are several ways to redeem your miles from the United Explorer. Avail free checked bags, early boarding and two United Club passes per year.
Marriott Bonvoy Brilliant American Express Card
Earn 75,000 Marriott Bonvoy bonus points after spending $3,000 on your new Card within 3 months. Plus, earn up to $200 in Statement Credits for eligible purchases at U.S. Restaurants within the first 6 months of Card Membership. Annual hotel and property credits, and access to over 1,200 lounges in over 130 countries.
X1 Credit Card 2021 Rewards and Benefits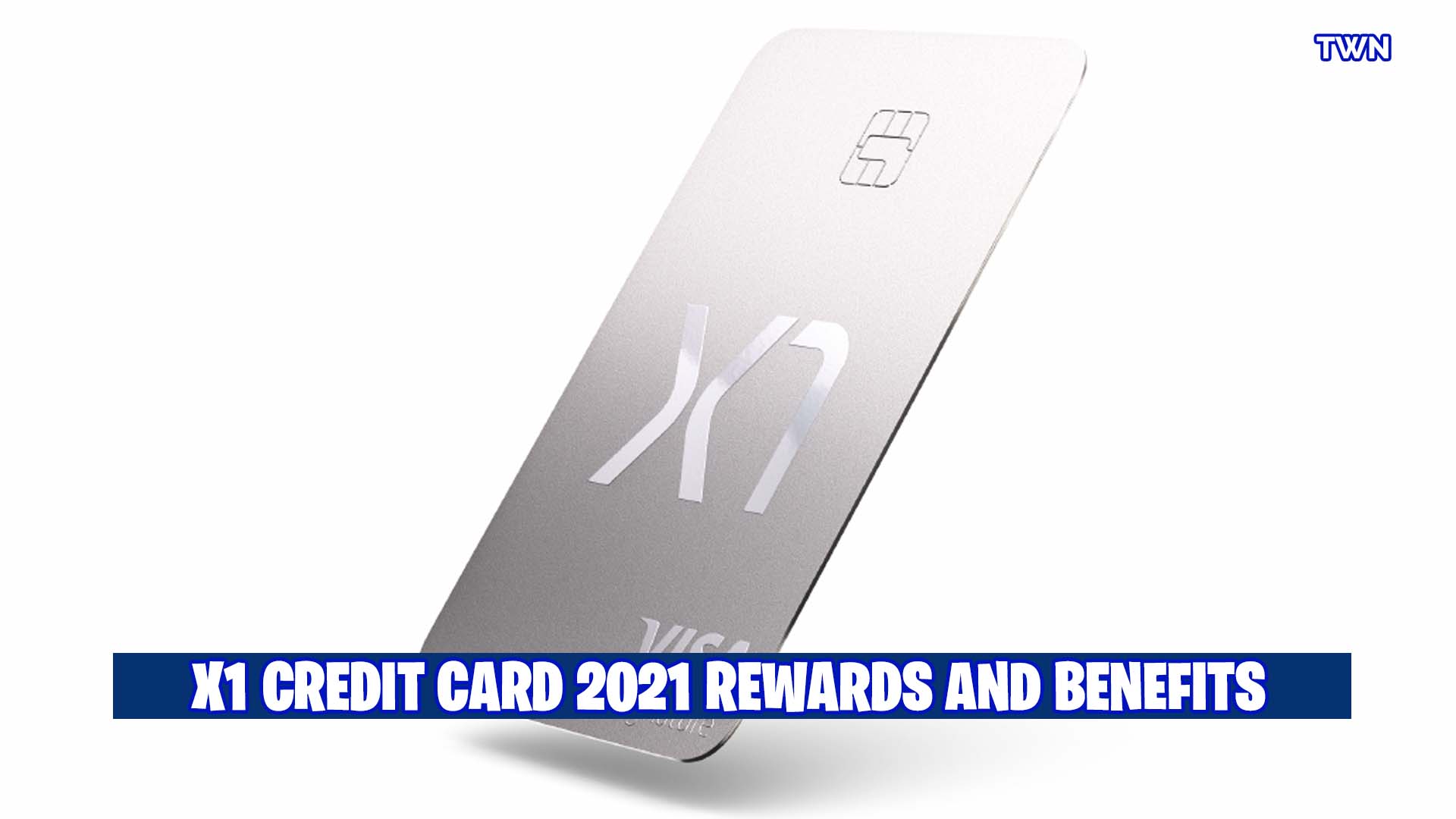 There are a number of reasons why the X1 Credit Card ranks so highly. In addition, it is one of the few credit cards that does not use your credit score to assess your creditworthiness or the amount of credit you are granted. Rather than relying solely on your creditworthiness, the firm claims it can provide you with a limit up to five times more than a regular credit card.
X1 Credit Card 2021 in a Nutshell
There is no annual charge.
There are no welcome bonuses or introductory APR offers available.
No credit check, X1 uses income to grant credit limits
Earn two points for every dollar spent on eligible purchases.
If you spend $15,000 or more in a calendar year, you will get 3 points every dollar spent.
For every referral who signs up for the card, you will receive 4 points per dollar for the next month.
There are no international transaction costs.
Vouchers and bonuses are only redeemable with X1 partners who offer Visa Signature perks and benefits.
X1 Credit Card Rewards
Forbes Advisor analyses data from several government agencies to compute the X1 Card's reward potential, which includes both baseline income and expenditure averages across many categories. Earning households in the 70th percentile bring in a yearly income of $100,000 and spend $52,820 on necessities. Total annual spending on this card would be $26,410 if 50% of these expenses were charged to this card.

A total of 79,230 points would be earned in the first year of use if the yearly card expenditure exceeded the threshold of $15,000 for a higher rate of 3 points per dollar. If you refer someone to sign up for the card, you'll get an extra point per dollar spent for that month, bringing your total to 4 points per dollar spent for the whole year!

According to X1 Card Co-founder and CEO Deepak Rao, rewards are worth between 1 and 2 cents each point, depending on the shop and the redemption. Customers who use X1's list of partners can only redeem their rewards by making purchases and receiving a statement credit for those purchases.
Rates of return for the X1 Credit Card are as follows:
For every $1 you spend, you'll get two points. If you spend at least $15,000 on the card in a calendar year, you'll get 3 points for every dollar you spend. For every X1 card you refer, you'll gain 4 points every $1 spent.
X1 Credit Card Benefits
Benefits for Travelers: Concierge service and VIP status at Visa Luxury Hotel Collection locations are included in this package.
Pay for your rental card using the X1 card and decline the rental company's collision damage waiver, and you'll be covered for any damage or theft to the rental vehicle.
The ability to reach a call centre 24 hours a day, 365 days a year, and get connected to services such as medical referral support, urgent transportation aid, and last-minute ticket replacements
As long as you use your card to make eligible purchases, you'll get an additional year of warranty coverage from the U.S. manufacturer on qualified warranties of three years or less.
Itinerary Cancellation and Delay A cancellation or interruption of your travel may necessitate reimbursement of the non-refundable portion of your passenger price.
Final Words
The X1 Card* is an A+ rewards card for people who have a good salary but a bad credit score. There is no annual charge and the earnings structure is generous.
For some, the most significant disadvantage of the X1 Card is that you can only redeem your points with X1 partners. So far, there are over 100 partners, including many airlines, Airbnb, and businesses ranging from IKEA to Etsy to Sephora, with points worth a minimum of one cent apiece.
When it comes to rewards, the X1 Card has one of the most generous structures we've seen on a no-fee card. The card earns 2 points every dollar spent on purchases, but if you spend $15,000 or more on the card in a year, the rate increases to 3 points per dollar spent on purchases for that year.
For someone who usually spends in the redemption categories offered by the X1 Card, the card is best in class due to its high earning potential as well as bonuses and benefits in its sleek no-annual-fee package.
Capital One Venture Rewards Credit Card offer December 2021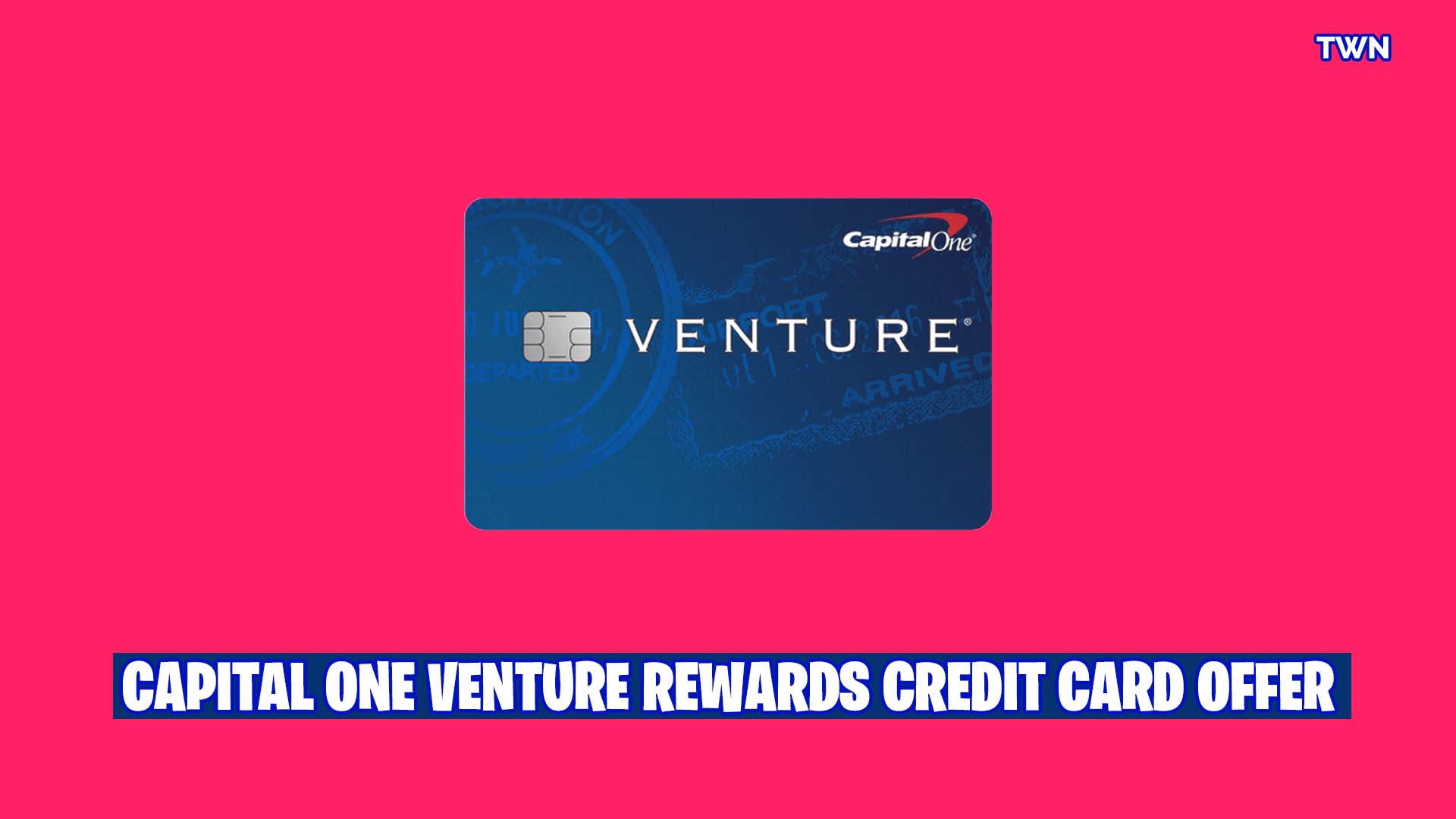 Capital One Venture Rewards Credit Card offer details
To get 60,000 miles, you must spend $3,000 in purchases within three months of starting your account. Every time you make a purchase, you'll be rewarded with 2X miles. Miles will never expire and there is no limit to the number of miles you can earn.
Global Entry or TSA PreCheck® credit up to $100. With Capital One Travel, you can earn 5X miles on hotel and rental car bookings. Make a travel purchase with your miles and get reimbursed, or use them to book a trip with Capital One Travel.
Join one of more than 15 different travel loyalty programmes and use your miles there. There are no fees for making transactions in foreign currencies.
The annual fee for Capital One Venture Rewards Credit Card is $95.
Final Words
The annual cost is extremely high. There is only a limited amount of freedom in rewards. It is necessary to have decent or exceptional credit.