After a massive data breach, Twitch claims that credit cards and passwords are safe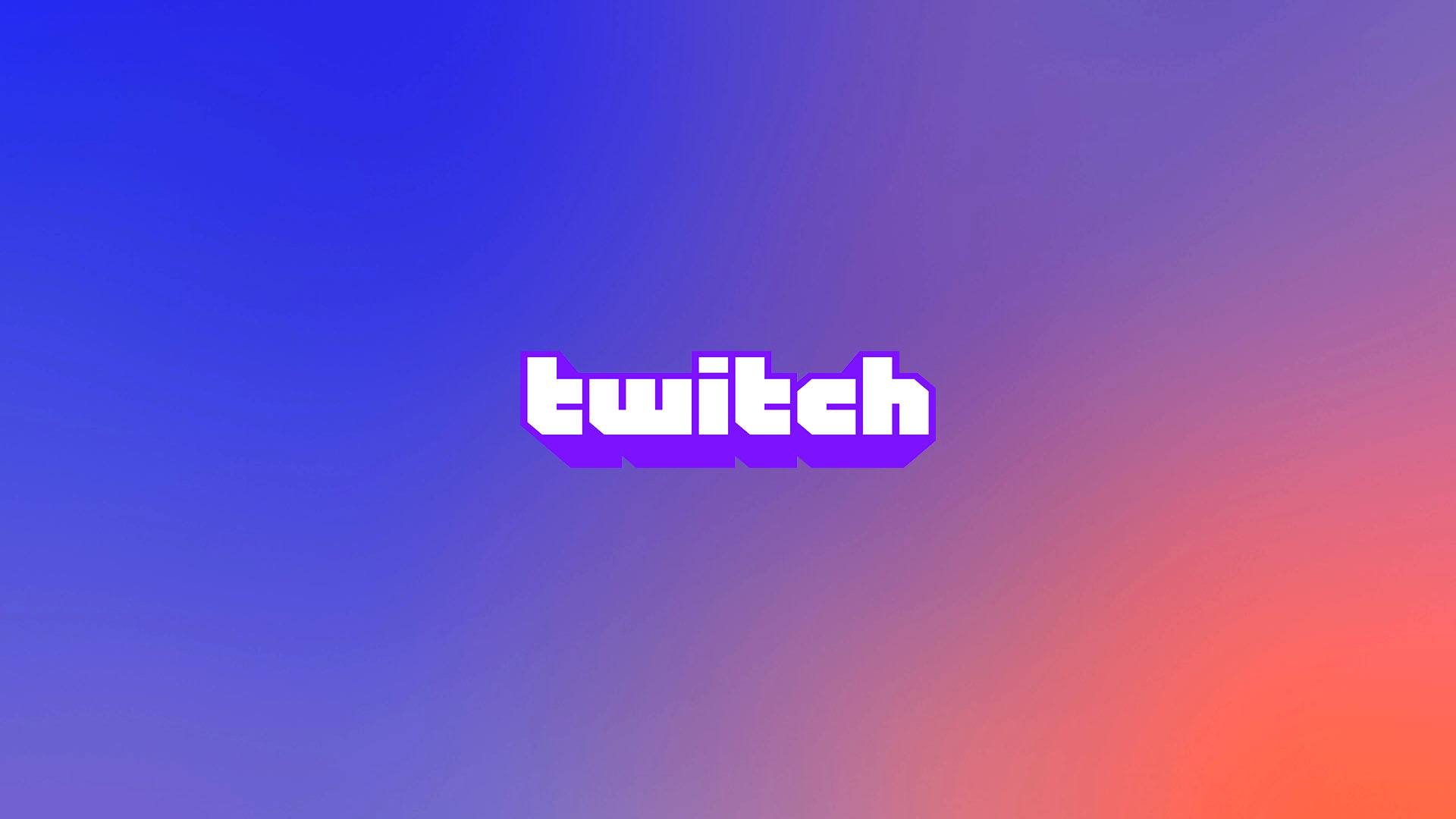 Twitch was hacked earlier this month. A change in Twitch's server design, according to the streaming giant, allowed "an unauthorised third party" to get access and grab 125 GB of data. Twitch's source code, as well as details on how much Twitch pays its top creators, were among the information leaked.
Even though there was "no indication" anyone's login credentials were revealed, Twitch recommended everyone change their passwords, as is common in such data breaches. After that, the Amazon streaming platform promised a full investigation.
Twitch appears to have completed its investigation and can now affirm that no passwords or payment cards were compromised, which is a huge relief.
"Twitch passwords have not been exposed. We are also confident that systems that store Twitch login credentials, which are hashed with bcrypt, were not accessed, nor were full credit card numbers or ACH / bank information," Twitch wrote in a recent blog update. "The exposed data primarily contained documents from Twitch's source code repository, as well as a subset of creator payout data."
The stolen files only exposed a "small fraction of users, and the customer effect is modest," according to Twitch. The individuals whose information was taken, on the other hand, were Twitch's largest content creators, and they didn't enjoy their rewards being plastered all over the internet.
According to xQc, this attack, paired with YouTube's recent push into streaming, has frightened Twitch into desperate measures. He believes Twitch's decision to unban previously perma-banned streamers is an attempt to rekindle interest in the struggling streaming site, which has seen some of its top talent snatched by YouTube.
Streamers such as Velvet 7 and Axium, who were previously banned for life, have recently made triumphant comeback to Twitch. It's yet unclear whether either party has learnt their lesson or will return to their old tricks, potentially resulting in another ban.
Come Grab Your Victory Crown In Fortnite Right Now!
The Victory Crown is now available in Solo, Duo, Trio, and Squad matches in Fortnite Chapter 3 Season 1.
The crowns help you get the skins from the Chapter 3 Battle Pass. Before that, you must know what a Victory Crown is and how to get one in Fortnite.
What is this Victory Crown?
Getting the Victory Crown in a Fortnite combat gives you extra XP for the whole match, perfect for climbing the Battle Pass ranks. It unlocks a distinctive emote that shows your total Crowned Victory Royals this season. Fortunately, this takes up no inventory space and may be thrown away if you don't want the pressure. However, you must first obtain the Victory Crown within Fortnite.
So how exactly to you win a Victory Crown?
There are three methods to win a Victory Crown, the first of which gives you a crown in the battle you're playing once you've earned it.
You must obtain high rank for either the Solo, Dups, Trios, or Squads battle to obtain the Victory Crown using this technique.
The following are the ranks you must achieve:
Top four solo players
Top two teams compete in duos.
Trios – The best team
Squads – The best team

Whether you're playing Dups, Trios, or Squads, your whole team will get a Victory Crown. Even if you didn't win the previous game, you'll get the Victory Crown the following time you play.
The second approach is to assassinate a player who already has one.  When they kill an opponent, their name will glow golden. This signals they have now earned a Victory Crown. If you employ these signals, you must be able to identify and kill any opponents with Victory Crowns.  When the player is defeated, the Victory Crown will appear amid the treasure, with a golden shine to help you find it.
Finally, when you don't want a Victory Crown, you may toss it away, which implies you can stumble over a discarded Victory Crown. You can even discover that yet another opponent has just elected to not pick up after killing the Victory Crown opponent.
However, this is not a dependable way for obtaining a Victory Crown, and we strongly advise against depending on it.
Unlock Enkanomiya Map In Genshin Impact Now!
In this version of Genshin Impact's it is a site filled with both hazard and mystery . We'll show you exactly how to access the complete layout of Enkanomiya in this version. Thus, making it easy for you to explore the new land and learn its secrets as swiftly as possible.
How to gain access to this map?
Firstly you must first complete the global quest "Examine the Mechanisms and Open the Great Door Puzzle" to access the whole Enkanomiya region. To obtain the map of Enkanomiya, talk to NPC Enjou and visit the library. You'd guess that might be it, but you'll need to accomplish the "From Dusk to Dawn in Byakuyakoku" global quest series to unlock three further islands and complete the map. The mission is started by talking to Eboshi at The Serpent's Heart.
To summarize, here's how you can access the entire Enkanomiya map in Genshin Impact version 2.4
Come into the library.
Enjou is the person to talk to.
Examine the map in front of him.
"From Dusk to Dawn in Byakuyakoku" must be completed.
Speak with Eboshi to begin his global quest.
The version 2.4 "Fleeting Colors in Flight" of Genshin Impact will run till February 15, 2022.
GTA Online: Your Go To Game In 2022?
The GTA Online game still blows my mind. Undeniably, the fact that GTA Online, the online sequel to GTA 5. It will be celebrating its ninth anniversary later this year is incentive enough to play GTA Online in 2022. My reasoning for still playing San Andreas after all these time is because game continues to amaze me. Car chases at breakneck speeds, daring bank robberies, LSPD standoffs, and mile-high dogfights between missile-equipped MK 2 Oppressors and flying 'Deluxos' have come to represent Grand Theft Auto. But it's the little moments deep inside a virtual city that keep me coming back for more. The fact that Dr. Dre came out of retirement to offer new tracks and his likeness to the game. That's fantastic, and another reason I've been listening into the new year as a fan of GTA, G-funk, and the 2001 album.
Because its "GTA"?
The protagonist of GTA 5's story mode Frank Clinton makes a return. Dr. Dre has lost a phone that includes his unheard music. It's up to you, Franklin, and a computer genius called Imani, to locate it. It takes a citywide riot before the Good Doc is reunited with his tunes and you're hailed a hero. From the minute you meet Dre at the Los Santos Golf Course, to the moment he leaves San Andreas via helicopter.
The Contract is a resounding endorsement of the finest of GTA Online in 2022. A pop culture icon and special songs not available in the real world, it's a show not to be missed. Enter a casino penthouse party while tracking the melodies. As you leave the elevator into the hotel hallway, you hear a muffled bass surge and Dre's voice on the other side of the door. Nodding your head to the beat, before hunting down and executing the host. However, the first half is subtle and wonderful, a wink from Rockstar as it generates excitement and tension beyond the obvious. 2018 GTA Online Update After Hours, with Solomun, Tale of Us, Dixon, and the Black Madonna as DJs, was similar. Each famous musician has their own missions and songs that can only be played at particular nightclubs that may be bought.
Amazing window shopping experience
 GTA Online has ensnared me because of these contemplative periods. The massive crime sim has gotten 38 free upgrades of increasing complexity and size. A huge array of customised weapons and vehicles, all of which may be accessible for free. The fact that GTA Online's most desirable items may literally whiz by you on the street adds reality to a world already rich with character. Shark Cards may be purchased to exchange real-world money into in-game cash, although they aren't required.

Weekly events provide 25% off purchases and rides, and certain game types get double GTA$ (in-game currency) and experience points. S ome Adversary Modes (player-vs-player initiatives with predefined rules) benefit from the same perks, repopulating otherwise empty lobbies. Aside from the update content, there's always something going on in Los Santos. If you're on PC and want to play as a murderous trash collector or simply play the guitar while the globe burns. Don't forget to check out the ever-growing unofficial roleplay community.

The Diamond Casino improvement for GTA Online in 2019 fulfilled our Ocean's Eleven fantasies. When we couldn't leave our homes, the Cayo Perico upgrade in 2020 gave us a desert island to explore. The Contract, published in 2021, established a new bar for grandeur and spectacle in the long-running crime simulator. Who knows how GTA Online will be in 2022 with the  upcoming PS5 release in March?