Acer will launch a thin-and-light gaming laptop with 144Hz display, GTX 1650 graphics card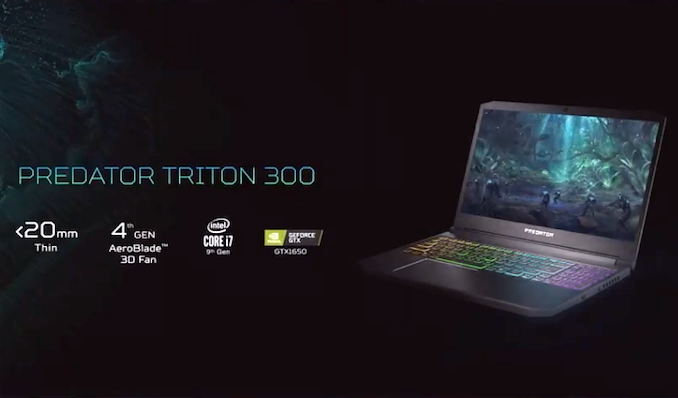 One of the most exciting things in recent times is the display refresh rate. We have seen smartphones coming up with 90Hz as well as 120Hz display refresh rate. This is up to 2x the refresh rate that we see on every smartphone and laptop display out there. However, the displays with higher refresh rates are on a different level when it comes to gaming laptops. We have seen laptops with 144Hz, 240Hz and even 300Hz refresh rates recently. Now, Acer has announced that it will also come up with a 144Hz refresh rate laptop for gamers. While there is nothing new about releasing a gaming laptop with a 144Hz display, the unique thing about Acer is that its laptop will be a thin-and-light one.
Now, we are sure that you must have never heard gaming laptops and thin-and-light in the same line. This is because all of the gaming laptops right now are bulky and have weight which is because of the features and cooling system needed. Acer says, however, that its upcoming gaming laptop will just weigh 5 pounds and less than 0.8 inches thick. This gaming laptop from Acer will be Predator Triton 300 in its Predator gaming lineup. With this laptop, you can finally carry around a laptop while travelling and even manage to do high-end gaming on it.
There will be different configurations of the Acer Predator Triton 300 but all of them will be powered by an Intel Core i7 processor and Nvidia GeForce GTX 1650 GPU. Along with that, there will be 16GB RAM in the base model but you can expand that up to 32GB RAM as well. While the laptop would weigh 2.3 kgs which is still heavy, it will be considerably lighter than the other gaming laptops. The Acer Predator Triton 300 also supports two 1TB M.2 NVMe SSDs along with up to 2TB HDD storage as well.