A.J. McKee submits Patricio Freire to win Bellator featherweight title
A.J. McKee submits Patricio Freire to win Bellator featherweight title
A.J. McKee won the Bellator featherweight title via guillotine choke at 1:57 of the first round in front of a loud, large crowd of audience at the LA Forum on Saturday night in the main event of Bellator 263.
McKee also won the Bellator Featherweight World Grand Prix, which comes with a $1 million reward.
When McKee, a native of Long Beach, California, walked out, the nearly sold-out audience erupted in applause and yelled "A.J." before the fight began. When McKee won the fight, the Forum erupted, and fans rushed the cage, only to be halted by security. This was McKee's biggest win of his career in one of the biggest fights in promotion history, a kind of torch-passing moment.
The halt was unexpected. McKee landed a left head kick on "Pitbull" and then came to a halt as if he had won. Referee Mike Beltran, on the other hand, instructed him to keep fighting. McKee then put a fragile Freire in a guillotine choke while both of them were still standing, and squeezed until "Pitbull" looked to pass out. Beltran stepped in and put a stop to it at that time.
Before Saturday night, "Pitbull" had only been defeated once in his MMA career, and it was in 2016 against Benson Henderson due to a leg injury.
ESPN had "Pitbull" ranked third in the world at featherweight when he arrived. Freire is Bellator's most accomplished fighter, owning a slew of the organization's most illustrious titles. He is also the Bellator lightweight champion, having defeated UFC lightweight contender Michael Chandler in the first round via TKO.
McKee is Bellator's hot rising star, and he has the potential to be one of the biggest draws in MMA in the future. There was also bad blood here. At the news conference on Thursday, Freire and McKee almost got into a physical brawl, and "Pitbull" had to be taken off stage. Freire was enraged when McKee threatened to beat him in front of his wife and children, which followed after Freire threatened to beat McKee in front of his father and coach.
McKee (18-0) has won four consecutive fights. "The Mercenary" has the most straight victories in Bellator history (18), the most submission wins in Bellator featherweight history (six), and the most Bellator 145-pound division stoppages ever (13). McKee, 26, is mentored by his father, Antonio, who is a former MMA fighter.
Freire (32-5) came in on a seven-fight winning streak and has won 15 of his previous 17 fights. The native of Brazil has the most wins (20) and title fight wins (10) in Bellator history, as well as a tie for the most finishes with Chandler (13). Freire, 34, is a two-time Bellator featherweight champion who has successfully defended his belt seven times.
Rainbow Six Extraction: How to Get Rid of Sprawl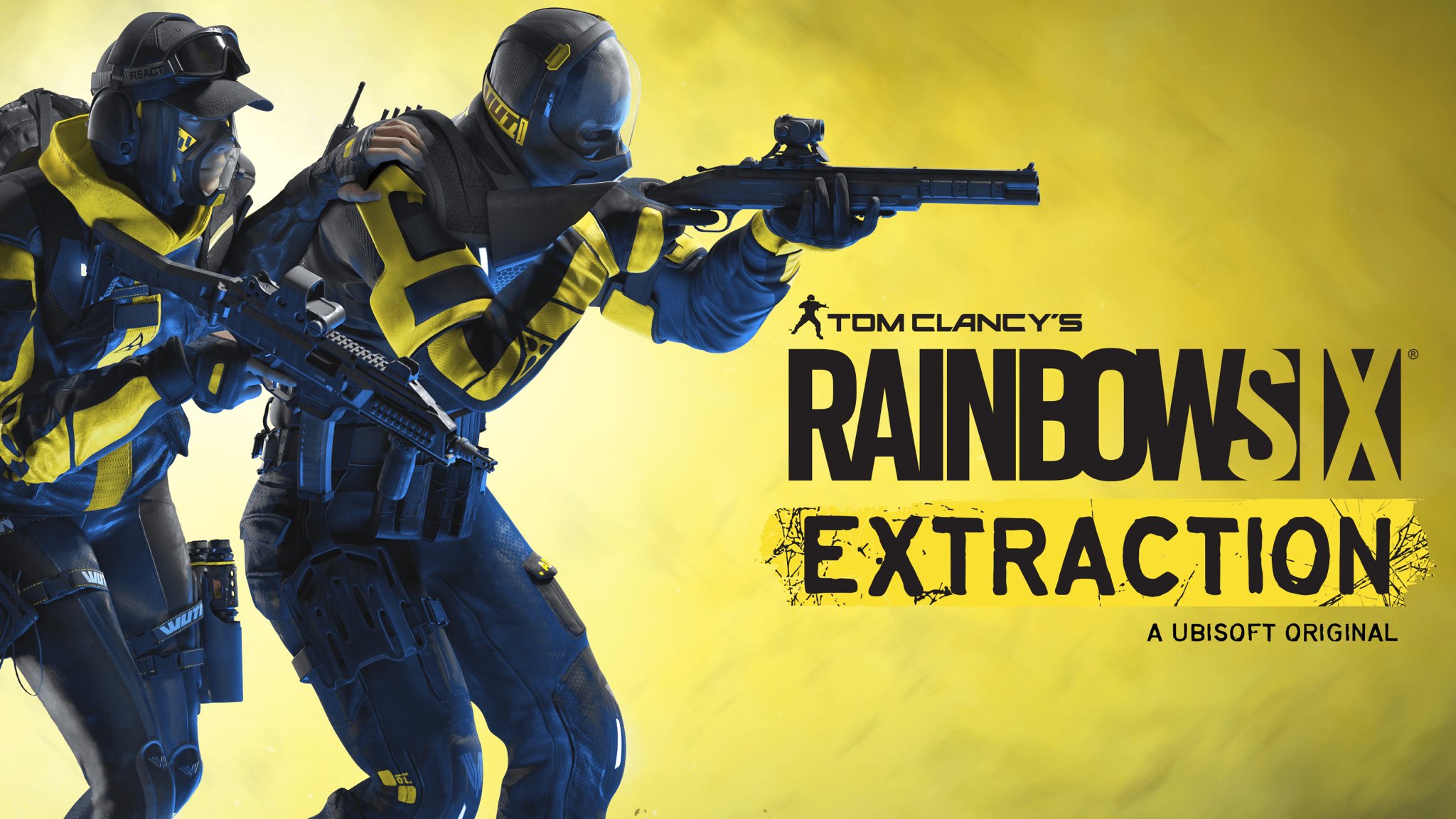 Rainbow Six Extraction: How to Get Rid of Sprawl
When combating the Archaeans in Rainbow Six Extraction, sprawl is one of the more annoying things to cope with. It's the black tar or gooey substance that begins to coat all surfaces, even the ground, in missions. It slows you down when you tread on it. They can harm you in some missions as part of the mutations, such as the Caustic Sprawl modification. In Rainbow Six Extraction, here's how to get rid of Sprawl.
How to get rid of Sprawl in Rainbow Six Extraction
You may get rid of the irritating gunk that gets all over your boots in a variety of methods. To begin, you can eliminate Nests that produce a significant lot of it. When a Nest is destroyed, only a tiny area of Sprawl around it is destroyed. If you complete a Takedown, you'll wipe off a lot more, allowing you to move around without being slowed down.
Melee attacks
A melee strike will also remove a tiny section of it, depending on where you hit it. This strategy is sluggish, but it has the advantage of not alerting attackers. It's only a good idea to do this if you're making a path for yourself to run in if you find yourself surrounded by Archies.
Shooting the Sprawl with your guns
Using your weaponry to shoot at impacted locations is a significantly faster way to clear away Sprawl. You can spray the floor in front of you with an assault rifle, SMG, or LMG to clear most of it and provide yourself with a standard passage. This will, however, come at the cost of your ammunition. If squandering clips is worth it, it all depends on the task you wish to participate in. When shooting at the places with your guns, if the bullets hit too close to a Nest region or if your guns don't have silencers, you risk alerting adversaries.
Use the React Laser
You won't be able to use this gun attachment until you reach React Milestone level 25. Before you can even get there, you'll have to put in some effort. This goes hand in hand with the UV light adapter that came with your firearms from the beginning. The most effective approach to deal with it is to use a laser, which does not use bullets.
Rainbow Six Extraction: How to Unlock Harder Difficulties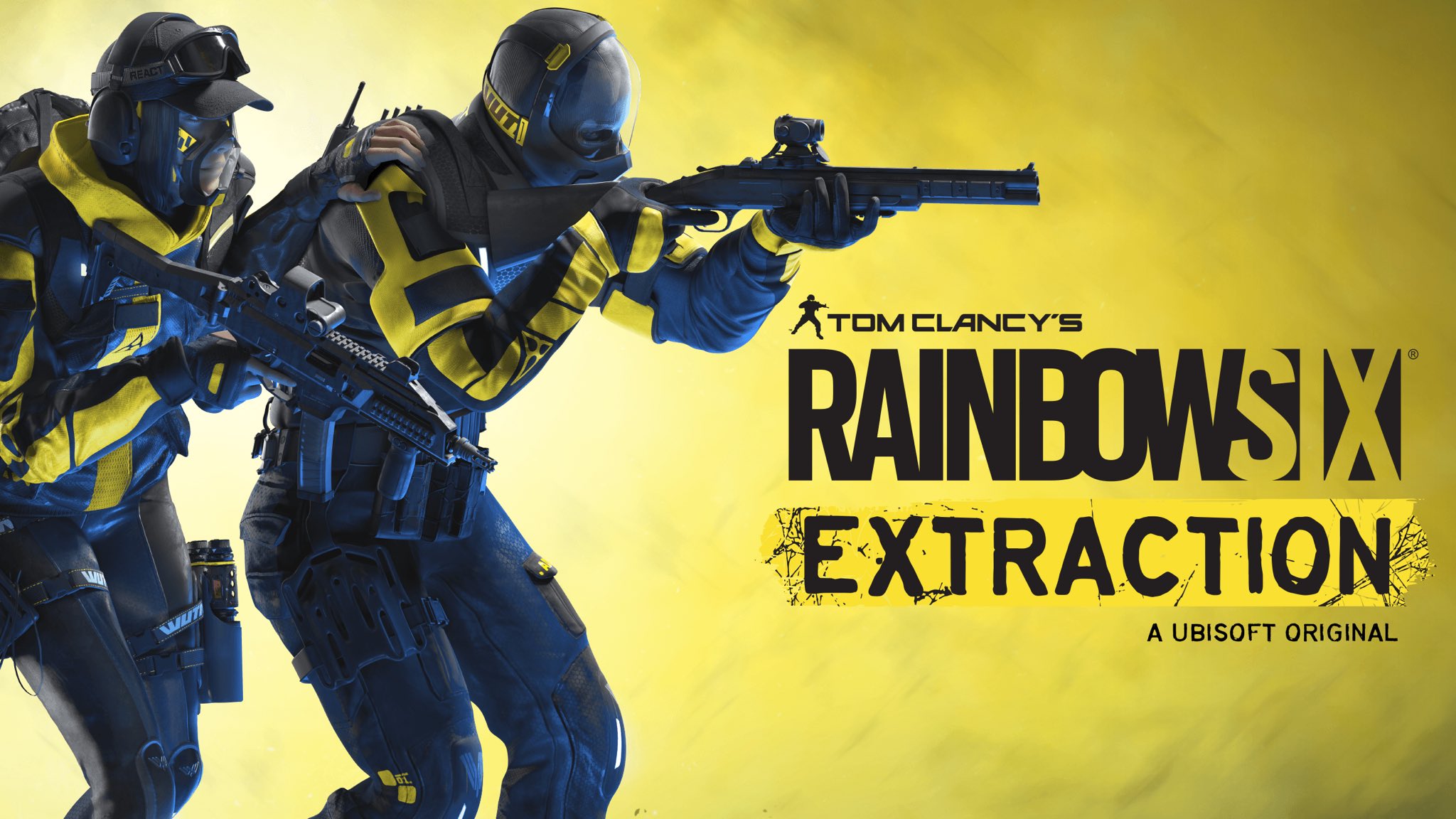 Rainbow Six Extraction: How to Unlock Harder Difficulties
Given how simple it is to become overpowered and murdered by your foes, Tom Clancy's Rainbow Six Extraction is a difficult game to beat. This isn't the kind of zombie game where you can just confront waves of zombies, infected, or, in this case, the Archaeans, and survive. It's far more tactical, relying significantly on map awareness, team coordination, and intelligence collection. As you gain experience, you'll want to venture into more difficult territory. Here's how to make Rainbow Six Extraction tougher.
How to unlock harder difficulties in Rainbow Six Extraction
Increase your React Milestone levels to unlock the harder difficulties. You'll begin with the Moderate and Cautious challenges. At React Milestone level 7, you'll be able to play on the Severe difficulty, and at level 11, you'll be able to play on the Critical difficulty.
These are the options for each difficulty level or threat level as it's known in-game:
Moderate
Operators level 1-3
Few low-level Archaeans
No parasite mutations
Cautious
Operators level 3+
Low-level Archaeans
Parasite Mutation Risk: 50%
+50% objective XP
Severe
Operators level 6+
Full Archaean Ecosystem
Parasite Mutation Risk: 75%
+100% objective XP
Critical
Operators level 8+
Full Archaean Ecosystem
Parasite Mutation Risk:100%
+200% objective XP
The higher the difficulty, the higher the risk-reward ratio. It is also advised that you adhere to the Operator level threshold. It's incredibly simple to perish in Rainbow Six Extraction, and with the difficulty level increasing and the number of adversaries thrown at you increasing, it's easy to fall behind.
Even if you can unlock the harsher levels early on, you should familiarise yourself with a few Operators so that you have a backup in case one of yours goes MIA.
Rainbow Six Extraction: How to Unlock Tech
Rainbow Six Extraction: How to Unlock Tech
The enhanced usage of technology for Operators in Rainbow Six Extraction is something that many Siege players will be unsure about. Characters in Siege had specific tech and devices as part of their loadout. Hibana, for example, has Stun Grenades and Breach Charges in her arsenal. She can utilize Frags, Claymores, or Smoke Grenades in this game if she wants. Other characters are affected as well, but you'll have to unlock them first. Here's how to make tech available to all Operators in Rainbow Six Extraction.
How to unlock tech in Rainbow Six Extraction
Tech is unlocked in the same way as Operators are unlocked in the game. The only difference is that once you've unlocked them, you can only select a small number of them at a time. In your React Milestones, the tech will unlock at various levels. Here's a list of all the gadgets and technology you can purchase for each tier.
Tier 0
Tier 1 – Unlocked at React Milestone level 1
Impact Grenade
Scan Mine
Body Armor
Revive Kit
Tier 2 – Unlocked at React Milestone level 6
Claymore
Stun Grenade
Glue Grenade
Ammo Satchel
Tier 3 – Unlocked at React Milestone level 12
Frag Grenade
Field Wall
Scan Grenade
Explosive Harness
XR Recon Drone
Tier 4 – Unlocked at React Milestone level 18
Nitro Cell
Paralysis Grenade
Arc Mine
Recon Vapor Device
Anabolic Accelerant
Tier 5 – Unlocked at React Milestone level 25
When the gadgets are unlocked at their respective Milestones, they can be purchased for 1 REACT Token apiece. Choose cautiously at the beginning of the game because you won't be able to buy all of them until you get close to Tier 4.
As you move through the Milestone levels, you will earn more Tokens. Finally, once purchased, the last gadget will become a permanent addition to all guns.