A 900-year-old sword from the Crusades discovered at the bottom of the Mediterranean Sea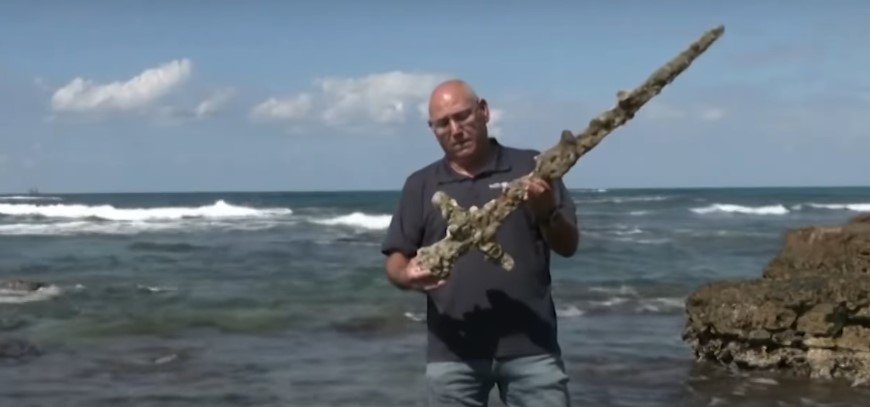 A 900-year-old sword from the Crusades discovered at the bottom of the Mediterranean Sea
Last week, an Israeli amateur diver discovered a massive, 900-year-old sword from the Crusades at the bottom of the Mediterranean Sea, according to Israeli researchers.
According to the Israel Antiquities Authority, the diver, Shlomi Katzin of Atlit, Israel, discovered the weapon on Saturday among other antiquities on the Mediterranean seabed, including old stone anchors, metal anchors, and pottery shards (IAA). The sword features a blade that is more than 39 inches long and a hilt that is nearly 12 inches long, and it was most likely formerly owned by a crusading knight.
Katzin carried the sword ashore after thinking it would be buried further beneath the shifting sands of the sea. He subsequently reported his discovery to the IAA and was awarded a certificate of appreciation for "excellent citizenship," according to an IAA representative.
"The sword, which has been preserved in perfect condition, is a beautiful and rare find and evidently belonged to a Crusader knight," said Nir Distelfeld, inspector for the IAA's robbery prevention unit. "It was found encrusted with marine organisms, but is apparently made of iron. It is exciting to encounter such a personal object, taking you 900 years back in time to a different era, with knights, armor and swords."
According to Kobi Sharvit, director of the IAA's maritime archaeological unit, the sword and other objects were discovered near Israel's Carmel coast, which has many natural bays that provided protection for ancient ships during storms. He added that settlements and old port cities sprang up around some of the larger bays.
"These conditions have attracted merchant ships down the ages, leaving behind rich archaeological finds. The recently recovered sword is just one such find," Sharvit added.
Sharvit claims that some of the anchors date back millennia, even further than the sword.
"Identification of the various finds shows that the anchorage was used in as early as the Late Bronze Age, 4,000 years ago," he said. "The recent discovery of the sword suggests that the natural cove was also used in the Crusader period, some 900 years ago."
The sword will be on display after it has been cleaned and studied in the IAA's lab.
'Hocus Pocus 2' – Disney+ Revealed The Release date, Synopsis, Cast and more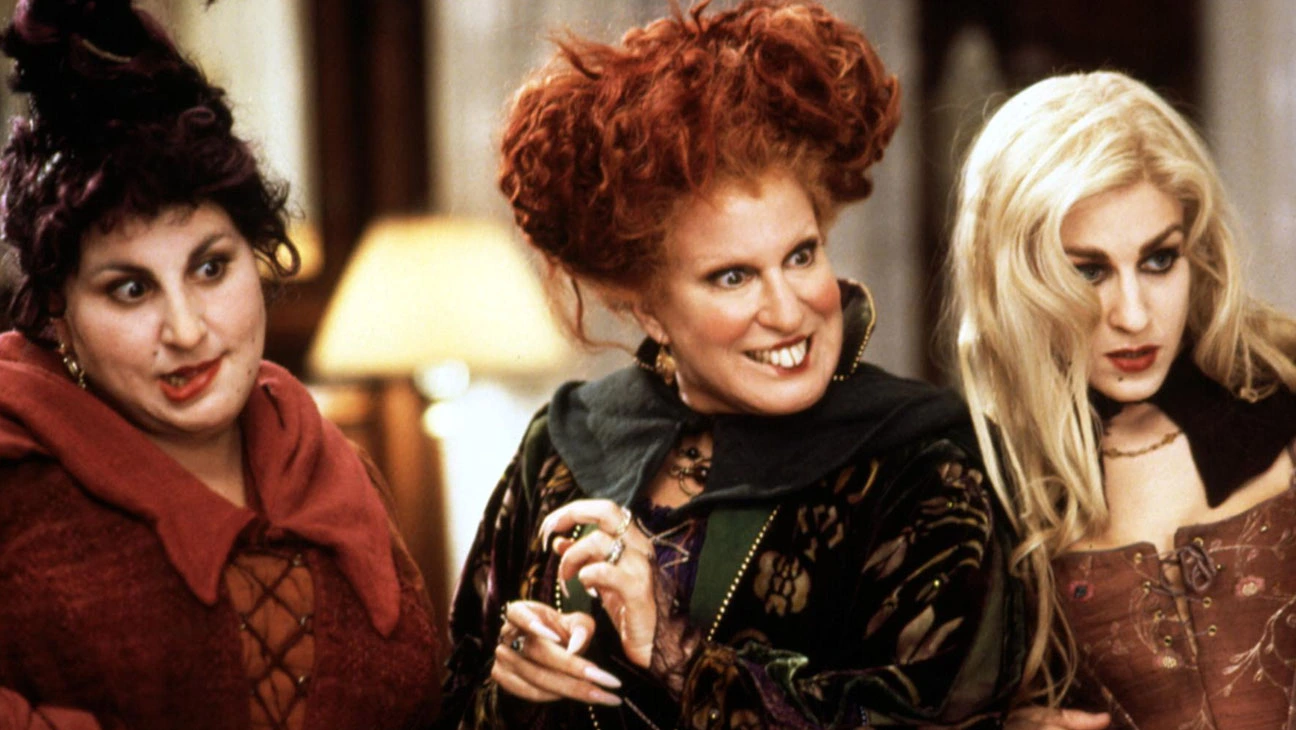 "Hocus Pocus 2′ – Disney+ Revealed The Release date, Synopsis, Cast and more "
During the company's recent Upfront presentation, Disney+ finally revealed the release date for Hocus Pocus 2, the highly anticipated sequel featuring the Sanderson sisters' long-awaited return. The sequel will be released on Friday, September 30th, nearly 30 years after the original film was released.
Hocus Pocus 2: Release date
The sequel will be released on Friday, September 30th, nearly 30 years after the original film was released.
Hocus Pocus 2: Synopsis
Three young women who accidentally bring the Sanderson Sisters back to modern-day Salem must figure out how to stop the child-hungry witches from wreaking a new kind of havoc on the world in the sequel.
Hocus Pocus 2: Cast
Hocus Pocus 2 is a horror-comedy sequel to Disney's 1993 cult classic, starring multi-award-winning actress Bette Midler (The First Wives Club), four-time Golden Globe winner Sarah Jessica Parker (Sex and the City, And Just Like That), and Kathy Najimy (Sister Act) as Winifred Sanderson, Sarah Sanderson, and Mary Sanderson.
Other Cast
Whitney Peak, Lilia Buckingham, Belissa Escobedo, Tony Hale, Sam Richardson, Hannah Waddingham, Taylor Henderson, Nina Kitchen, Juju Brener, and Froy Gutierrez, as well as Doug Jones, who will reprise his role as Billy Butcherson, will join the villainous trio.
Other details
Anne Fletcher (27 Dresses, The Proposal) directs Hocus Pocus 2 from a screenplay by Jen D'Angelo (Workaholics). Lynn Harris and Steven Haft are the producers. Adam Shankman, Ralph Winter, and David Kirschner serve as executive producers.
The original film, directed by Kenny Ortega, told the story of a teenage boy who, on Halloween night, unintentionally brings a trio of evil Salem witches back to life. Despite the fact that Hocus Pocus wasn't a critical or commercial success at the time of its release, it has since become a cult classic thanks to countless annual airings.
'Sacha Baron Cohen' – Set to Star in HBO Max Animated Special, with Mike Judge and Greg Daniels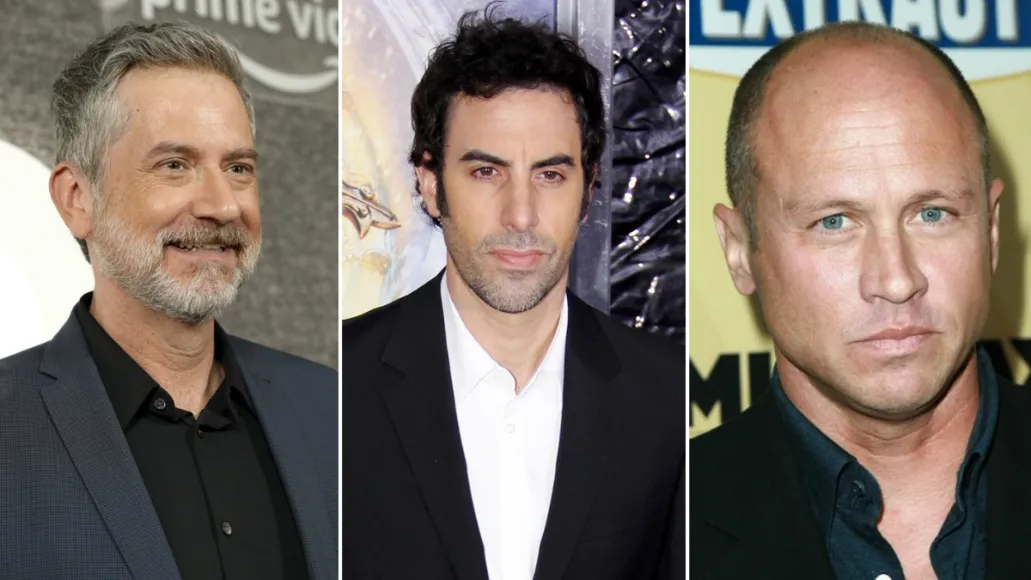 "Sacha Baron Cohen' – Set to Star in HBO Max Animated Special, with Mike Judge and Greg Daniels"
Golden Globe winner Sacha Baron Cohen has teamed up with King of the Hill creators Mike Judge and Greg Daniels to create Chelm: The Smartest Place on Earth, a family-friendly animated comedy special. Cartoon Network and HBO Max are expected to premiere the project.
About Chelm: The Smartest Place on Earth.
We just knew the HBO Max audience needed a dose of this unique brand of storytelling after hearing this pitch," Amy Friedman, Warner Bros.' head of kids and family programming, said in a statement (via The Hollywood Reporter). "Chelm: The Smartest Place on Earth is the ideal blend of comedy and satire, and no one does it better than Sacha, Greg, Mike, and Michael." This one-of-a-kind project will reintroduce the nonsensical Chelmic wisdom that arose from this fictitious city of people who aren't quite the sharpest tools in the shed."
Chelm: The Smartest Place on Earth – Synopsis
The special "shares the absurdist humour and interpretive questioning that is a nod to Jewish intellectual traditions," according to the synopsis, and is set in the mythical Town of Fools. "While preserving the essence and heart of the classic folktales, it will present a fresh take on the town's silly antics and exaggerated conflicts."
Chelm: The Smartest Place on Earth – Other details
Cohen, Judge, Daniels, Koman, and Dustin Davis serve as executive producers. It comes from Judge and Daniels' newly formed animation company, Bandera Entertainment.
Animal Crossing: New Horizons-How To Get The Ladder?
Welcome to our 'Animal Crossing: New Horizons-How To Get The Ladder?' guide. The Animal Crossing: New Horizons ladder is a must-have in the early stages and for visiting Nook Miles Tickets islands. Your new desolate island has several levels, so jump on the Animal Crossing: New Horizons ladder immediately.
A new gadget for the game, it's a cute expanding ladder that lets you leap to higher levels, similar to Death Stranding's but more robust. Your island will have at least one more level to locate resources and grow your community. However, you don't receive the ladder until late in the game, thus top levels on your island and others you'll visit using Nook Miles Tickets are initially off-limits.
Animal Crossing: New Horizon – Instructions to get the ladder
If you're like me and willing to do everything Tom Nook says, you'll receive the ladder on Day 4 of your island trip. First, do a few things. Here's a checklist:
Invite a new villager to your island. You should use Nook Miles Tickets as quickly as possible. After paying your relocation expenses, you may buy a ticket for 2,000 Miles at the Nook Stop terminal in Residents' Services. These allow you to temporarily travel to a smaller, randomly produced desolate island. You may collect crafting supplies, strange fruit, and more, but you may also find a castaway wanting to migrate to your island. If you notice one, just chat to them a few times, and they'll be interested. If you say yes, they'll contact Tom Nook to make the necessary preparations. At this point, I'd already recruited three new people to my island, so it's unclear whether you need three to access the next step or if one would do.
Ask Tom Nook for a bridge kit. Tom Nook must approve these newcomers before they may migrate to your island. When he gives you a bridge-building formula, the procedure begins. You'll need four log posts, four clay pieces, and four stone lumps to create it, then you may open it up. You'll have extra area for holding lots for incoming inhabitants.
Prepare new resident plots. Tom Nook promised these new island residents fully furnished houses inside and out, therefore you must construct six pieces of furniture for each family. Mr. Nook gives you fresh recipes to furnish the new residences. One of the products you'll need to manufacture involves flowers on the upper levels of your island. No ladder? Tom Nook will call when you've placed all three plots for your new tenants. He'll explain flower access and supply a ladder recipe. Then create one at Residents' Services. It requires four wood, four hardwood, and four softwood.
We hope you liked our 'Animal Crossing: New Horizons-How To Get The Ladder?' guide. Please do leave all your comments below.