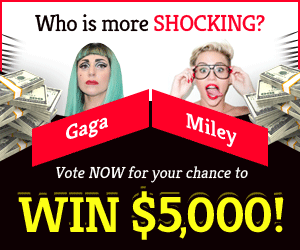 Super Smash Bros. Ultimate has been around here for three years, and most of the players kind of settled with their main fighters.
Some took their life-long favorite character and are reluctant to expand their active roster. Some played through World of Light, completed a few Classic Mode runs, and messed a lot with multiplayer to find a fighter they like the most.
It's rather stressful to switch to a new character after getting used to the moveset and general style of one main (and probably one secondary). You've learned so many big and small tricks that it feels much easier to compete in Smash matches with your current fighter. Selecting a new one means you will get confused for a while, knowing little of how to play this specific character in such a fast-paced environment.
That temporary inconvenience might be rewarding, though. Because… Wait a second, this whole article explains why you should step out of your comfort zone. So, let's get to those reasons.
1. There are lots of new fighters in Smash
Yeah, this point might seem kind of obvious, but it has a bit more in it.
The first layer is simple. Those DLC characters are awesome, and it's totally fun to play them. Just pick them for a match or two to experience new layers of this well-familiar game.
But let go deeper — we are not talking about a match or two here. Why should you consider changing your main because of those hyped DLCs?
The main point is that others choose and play new characters. That shakes the whole matchup situation in Smash Ultimate. For example, you suddenly have difficulties against Minecraft Steve or Sora. Switching to another character might be a good way to address this annoying issue.
At this point, SSBU has all the characters, and there will be no more such "shakes." It's a proper time to change/improve your in-game patterns.
2. Tier Lists are real (after some practice)
You could hear that quite a few times — dividing fighting games characters on tiers doesn't make any sense for casual players. Well, it's totally true. But the more you play Smash Ultimate, the better your skills become. You might be way behind top esports players and call yourself casual, and still, a more technical or powerful character could help you unleash your true strength.
Try out a character who is competitively better. You might find some food for thought in SSBU Tier Lists.
The strategy "I take someone from the very top" is not the best here. You should love that character and enjoy your time with them. 
3. To understand your fighting style better
Selecting your character in any fighting game is a very individual process. And there is no right and wrong attitude. Do whatever suits your gaming personality!
Smash is special among other games of the genre. You'll find here characters from so many popular franchises that the very question "who to play" might not exist. "I'll take Samus (Zelda, Peach, Cloud, Luigi), she/he's awesome."
We love hanging out with characters from our favorite adventures. But to be good at fighting, you need someone to represent your personal style.
You choose Pikachu (because everyone loves that yellow cutie), but your fighting style is more about a heavy-weight character. The game has quite a few fighters for each archetype, so get a proper "tool"!
How to find your best archetype? Experiment. And just feel your current experience. No one knows the answer better than you.
4. To learn the game on a new level
Smash is an easy-to-enjoy but hard-to-master kind of game. You grab a controller and have fun almost immediately. Then, you delve deeper into its mechanics and see an abyss in front of your surprised eyes.
Smash Ultimate would not be so popular among esports professionals if there were no deep layers in it. The more you play, the better you know the game — and use this knowledge for getting victories.
Your initial character shows SSBU from a specific angle. Take someone else to fights, and you'll discover new dimensions of the same fights. Smash Ultimate might be more complicated than you think, but be ready to expand your horizon — it seems like you are ready.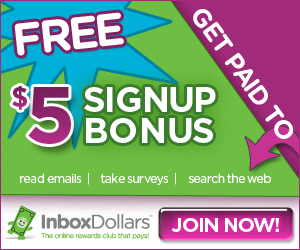 5. You've changed a lot
People rarely remain the same for an extended period of time. Our internal changes might seem too subtle even to notice, but they are real enough to take them seriously.
As a game, Smash brings various emotional experiences into your life. They go beyond the sadness of losing and the joy of winning. It's a full specter. Your main character is both your representation in that world and a sensor to trigger emotions. With time flow, you might need to change these two aspects.
While changing in real life, people might find other playing styles more suitable for them emotionally. You might reach the point when changing your Smash character could help you better express yourself in fights — and therefore, get much better results in those matches.
6. To understand other people
Gaming allows us to develop various crucial skills, such as attention, consistency, quick reaction, memory, improvisation, etc. Ok, it is hard to imagine many people playing Smash with these goals in mind. But the internal improvement happens automatically, while you have fun.
As a multiplayer game, Smash has a very strong aspect of interaction with other people. It's a tool for developing your social skills (in a way). When you change your main character, you adjust the shades of this interaction. You feel your opponents differently.
It would be too brave to bring the Smash experience to specific life situations. So, let's concentrate on getting a new experience of interacting with the community. That would reflect on your social interaction beyond the game.
7. You need to refresh the fun
In addition to some rather serious stuff we've touched on in this article, changing your main character in SSBU is an effective way to refresh your gaming fun. That is one of the primary reasons people play games, isn't it?
Fighting games have some repetition in them. You play matches again and again, repeating the same moves and attacks. It is hard to call those fights boring, but the activity pattern could get too familiar after a while.
Just take someone new from the Smash roster, and feel the pure fun of learning the game and getting joyful victories.
And what one more thing should be here? Oh yes! One reason one to keep your current main character.
You tried something else and still enjoy your initial main more
Better results with other fighters and lots of possible reasons to play someone else are nothing in comparison to your joy. Play anyone who brings you more fun.
But remember — you never know that for sure unless you give the other characters a shot.
Even one reason from the list above is sufficient to ignore your current main for some period. Will you stick to a new main or return to the original one? In fact, that doesn't matter! You will finish this experiment being a better player anyway. And the author of this article might take some credit for this. Have fun playing!
The article has been written by EugeneZH, a passionate gamer who posts stuff mainly on DashFight — and even participates in making SSBU Tier Lists on this fighting games platform.